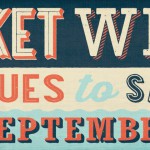 [ September 2, 2014 to September 6, 2014. ]
Celebrate Market Week in September at the Adelaide Central Market!
Rediscover the Market and celebrate the first week of Spring during Market Week – a week long festival of activities including giveaways, tours, tastings, super specials, cooking classes, music and more!
Market Week highlights include Fine Food Forage, a cooking school with an Adelaide icon, Lucia's, […]