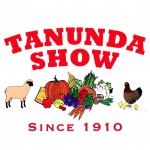 [ March 14, 2015; 8:30 am to 5:00 pm. ]
The 102nd Tanunda Show is on Saturday 14 March 2015.
The Tanunda Show is where Barossans have met to show and share the best of their region for generations.
There are animals, show rides, rock climbing wall, Yellow Brick Road for kids under 14 years, free fun crafts and loads of entertainment.
Family Fun Challenge – teams compete […]