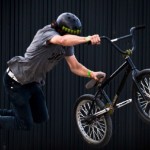 [ August 1, 2015; 10:00 am to 5:31 pm. ]
The Playford Alive Skate Competition is not to be missed, whether you're a seasoned rider perfecting flips or a new skater learning a few tricks.
The new Munno Para Skate Park at the Playford Alive Town Park will be hosting the first of a series of state competitions as part of YMCA's National Skate Park Leagues.
This […]