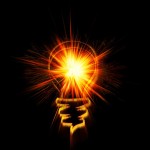 [ August 18, 2015; 4:00 pm to 5:00 pm. August 25, 2015; 4:00 pm to 5:00 pm. ]
Free Science Club Sessions at the City Library in Rundle Mall.
Come and explore the exciting new world of robotics.
Bring robots to life with lights and sound. Control their movements through the latest apps or create your own code at these FREE Science Club sessions.
For more information and all enquiries please visit the Adelaide City Council website.
What: […]