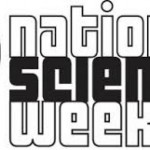 [ August 17, 2015; 3:30 pm to 5:30 pm. August 19, 2015; 4:00 pm to 6:00 pm. ]
This session is based on the popular international 'Hour of Code' event.
In this 2 part session families work together and learn code using child friendly online visual programming software. In the 2nd half of the session the visual programming is combined with Makey Makey in a fun, hands on activity.
Suitable for ages 7 to 16. […]