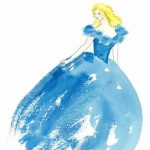 [ August 26, 2015; 6:30 pm to 8:10 pm. ]
When there is kindness, there is goodness. When there is goodness, there is magic.
Watch the latest version of this children's fantasy romance film for free! It's a movie night at the City of Tea Tree Gully Library.
Starring Cate Blanchett as the wicked stepmother! Directed by Kenneth Branagh. Read our Review of Cinderella here.
For more information and […]