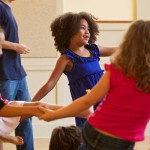 [ October 6, 2015; 10:00 am to 10:45 am. ]
A Free Music Together trial class is being held on Tuesday 6 October 2015, 10am to 10.45am, at Mitcham Village Uniting Church, 103A Princes Road Mitcham.
Foster your child's musical development in the most natural way – in a caring community, with YOU as their most important role model.
Experience the highest quality music and movement classes […]