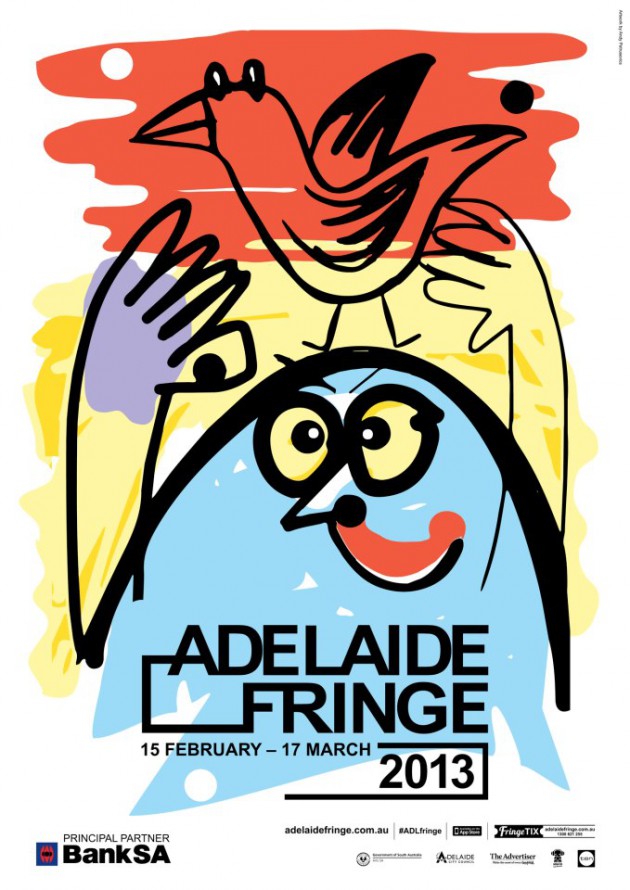 The month of March is always an exciting time in Adelaide with so much on, but this year one of our favourite events will begin a little earlier.  For four weeks, starting mid February, the much loved Adelaide Fringe will bring an assortment of excitement and colourful entertainment to the city of Adelaide. 
This annual open-access arts festival is unique in that unlike a curated festival, the open-access nature of Adelaide Fringe means that anyone with a show, exhibition or cultural event is able to register and be part of Australia's largest arts event.   The result is one of the most diverse arts festivals in the world, renowned for fresh ideas, spontaneity and fun.


Adelaide Fringe literally takes over the entire city with 900 events staged in pop up venues in parks, warehouses, lane-ways and empty buildings as well as established venues such as theatres, hotels, art galleries, cafes and town halls.  The full Adelaide Fringe program will be launched online on Friday, December 7th. Tickets will be available for purchase through FringeTIX.  The program includes a variety of art forms such as cabaret, comedy, circus, dance, film, theatre, puppetry, music, visual art and design.  There is always a fabulous selection of shows for children of all ages that parents will often enjoy just as much! 
Alongside the ticketed open access program are the Fringe produced and/or supported special free events, which run throughout the program. These events add to the carnival atmosphere that engulfs the entire city and include the Fringe Parade, Adelaide Fringe Street Theatre Festival and Fringe in the Mall.
Summary of FREE Events
Fringe Parade  |  A hugely popular iconic event that is the hallmark celebration heralding the start of Adelaide Fringe.
Spirit Festival  |  Produced by Tandanya National Aboriginal Cultural Institute and held over the opening weekend, Spirit Festival celebrates Australia's indigenous culture.
Adelaide Fringe Street Theatre Festival  |  A curated 'mini-festival within a festival', held over the third weekend of Adelaide Fringe.
Fringe in the Mall  |  Staged in a 1960's Caravan, Fringe in the Mall is the central place where Adelaide Fringe artists publicly showcase and promote their events.
BankSA Free Concerts  |  Garden of Unearthly Delights, Botanic Park
For Adelaide families "the Adelaide Fringe is an opportunity to see exciting and entertaining contemporary work in an atmosphere that encourages taking a chance and seeing and discovering something new".
What:   Adelaide Fringe
When:   15 February – 17 March 2013
Where:   Various locations all over Adelaide – see program
Who:   Everyone!
Click here for more information & ticket details.  All information and images from official Adelaide Fringe website and Facebook page.