Adelaide School Holiday Guide – Summer 2020/21
Your guide to all the best activities & ideas and school holiday programs in Adelaide during the December & January School Holidays.
South Australian Summer School Holiday Dates: Saturday 12 December 2020 – Tuesday 26 January 2021
Summer is the perfect time to get the kids out and about during the school holidays with an extended break and beautiful, warm weather. We hope any restrictions in place will still allow for plenty of events and activities to go ahead, but please check directly with businesses and venues before making any plans.
To make it easier for you to find things for the kids to do during the school holidays, the Play & Go team are working on our Holiday Guide featuring some of the most popular, and some not-so-well-known activities on offer.
Below you will soon find a list of venues and links to their websites so you can simply click through to check out the activities on offer. Most programs are open to school age children 5 years and older but there are some specifically for younger kids. Remember to book in early if your child is interested in participating as there will be number restrictions and classes fill quickly. When making a booking be sure to tell them you heard about them through Play & Go!
---

Adelaide Aquatic Centre
As the weather heats up, Adelaide Aquatic Centre is the perfect place to cool down these summer school holidays.
Open 7 days a week, your little one can enjoy the play spaces, fountains, and shallow water of the family leisure pool, while the older kids take the plunge in the lap and dive pools.
Plus, they'll stay fit, healthy, and active all holiday – while having lots of fun. Located in the Adelaide Park Lands, just a few minutes north of the city, TAKE the family and visit today.

Adelaide's Christmas Festival 2020
The City of Adelaide is bringing the gift of joy and cheer this Christmas with the return of the Giant Christmas Tree in Victoria Square/Tarntanyangga and life-size Lego sleigh at the Adelaide Central Market. Plus, you can also discover a range of community events, maker markets, window displays and live performances this festive season.
You can also hunt for the hidden treasures and relive the magic of pageants past at the 'Treasure of Pageants Past' exhibition at the Town Hall and City Library. This exhibition features Adelaide Christmas Pageant floats, float designs and small-scale models, artworks, photography, costumes, props and archives from its 88-year history as a South Australian icon.

Room on the Broom – Live on Stage at the Adelaide Festival Centre
Share the magic of Room on the Broom LIVE with your family these summer holidays, when the witch and her cat fly into Adelaide from 19-23 December!
A helpful dog, bird and frog find the witch's lost things, and they all hop on the broom for a ride. But this broomstick's not meant for five and – CRACK – the broom snaps in two!
When a hungry dragon appears, who will save the poor witch? And will there ever be room on the broom for everyone?
The award-winning team behind The Gruffalo and The 91-Storey Treehouse return for Christmas with songs, laughs and scary fun for children aged 3 and up – and their grown-ups…

Adelaide University Sport School Holiday Program
The Adelaide University Sport School Holiday Program is on again with a new location!
They will be running programs from both their indoor facility just outside the CBD at Thebarton as well as their outdoor facility in the heart of North Adelaide.
Register now before the early bird sale ends to receive 30% off and secure your preferred days!
Locations: Graduates Clubhouse, Park 10, Mackinnon Parade, North Adelaide & Thebarton Indoor Basketball Courts, Winwood Street, Thebarton
When: School Holidays – Monday to Friday, 9am – 3pm | Ages: 5 – 12 years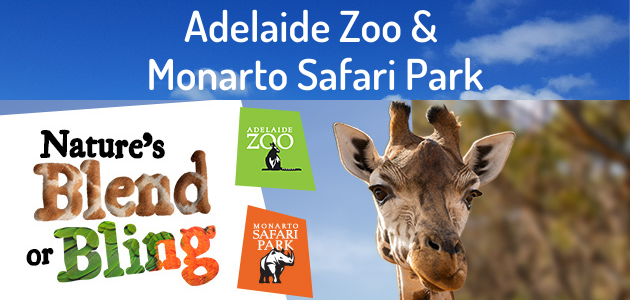 Adelaide Zoo & Monarto Safari Park
Nature's Blend or Bling! These school holidays Adelaide Zoo and Monarto Safari Park invite you to explore animal secrets and surprises – from clever camouflage, dynamic displays and fabulous finery – nature has it all!
Visit over December 2020 and January 2021 for a curiosity quest like no other and celebrate the wild wonders awaiting with Nature's Blend or Bling.
Create a short story or poem featuring the Blend or Bling characteristics of any of the animals at Adelaide Zoo or Monarto Safari Park and stand a chance to win a special book pack and prize valued at over $200. You can write about Adelaide Zoo's unique Rhinoceros Iguanas and their grey-brown skin colouring which helps them blend into the stone or the beautiful manes of Monarto Safari Park's majestic Lions, shaggy and soft to intimidate enemies and impress their prospective mates.
School holiday activities are included with your entry ticket or free member reservation. Click the links below for more information and ticket bookings. You can also follow Adelaide Zoo and Monarto Safari Park on Facebook.

Base Camp
See if you've got what it takes to be Australia's next Ninja Warrior at Base Camp's new location in Port Adelaide.
With 3 Ninja courses designed to test kids from 4yrs and up, they are bound to have a great time testing their ninja skills with loads of obstacles to climb, swing and jump through.
There is also a Café, playground and Inflatable Ninja Course for the littlies!
SPECIAL OFFER: 10% off for Play & Go readers. Use the code: PLAYANDGO10 to book
Opening Hours: Monday – Wednesday, 9:30am-5:30pm | Thursday/ Friday, 9:30am – 7:30pm | Saturday/Sunday 9:30- 4:30pm
Cost: $18 for 90 minutes for 4yrs +. Kids under 4 and spectators free. Bookings essential.
30-34 Quebec Street, Port Adelaide

The Beachouse
Glenelg's favourite family entertainment complex is packed with awesome Arcade Games and rides like Dodgem Cars, Carousel, Bumper Boats, Mini Golf, Waterslides and a Playcastle for the little ones and more.
Everything at The Beachouse runs on a tap-card system – you pay for attractions as you use them and there is NO entry fee! Take advantage of the 9am Time Cards with 2 hours of fun starting at 9am and finishing at 11am, available every day of the School Holidays, starting at just $23.
If your group has fewer than 20 people, there's no need to make a booking – simply head in during their opening hours.
The Beachouse | Colley Terrace, Glenelg | ph 8295 1511 | Open Daily 9am-9pm

The Big Wedgie
The Big Wedgie returns to West Beach Parks these School Holidays!
Open every day of the school holidays, The Big Wedgie has something that's perfect for all ages and thrill-levels with 4 awesome inflatable waterslides:
The Big Wedgie – the world's TALLEST and most EXTREME inflatable waterslide
The Big Chucka – the most extreme slide (gives you an unimaginable wedgie!)
The Just Right Wedgie – perfect for those looking for a wedgie that's not too big, not too small, but juuuuuust right!
The Little Wedgie – a mini-version of The Big Wedgie
Catch The Big Wedgie at West Beach Parks during the school holidays until Sunday 31 January 2021 and receive 10% off online tickets* to The Big Wedgie by using online code: PLAYANDGO to claim your discount! (*Conditions apply. Direct bookings only. Not available with any other offer.)
*PLEASE NOTE IF WEATHER CONDITIONS ARE UNFAVOURABLE THEY MAY BE CLOSED – PLEASE CHECK THEIR FACEBOOK PAGE FOR UPDATES*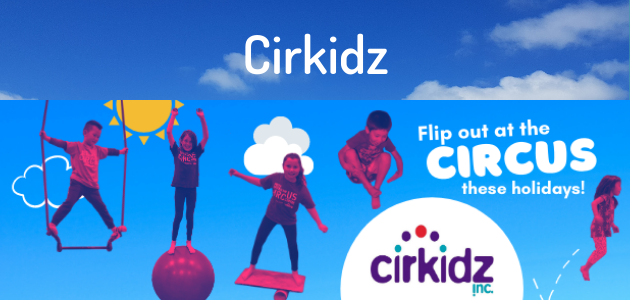 Cirkidz
Spend your holidays flipping out at the SA Circus Centre, Home of Cirkidz!
Calling all energetic and fun-loving kids! Cirkidz is OPEN these School Holidays, and YOU are invited. Are you ready for the kind of active fun you can only get at the circus? Their fun and friendly trainers are waiting to share their skills in the fully-equipped and air-conditioned SA Circus Centre in Bowden on the city fringe. The holiday program runs from 8:30am-4pm Monday 14 December to Friday 22 January, with half-day or full-day sessions available.
Is your kid a bouncer? Choose 'OFF THE WALL' to up their trampoline game. Can't keep them jumping off the equipment? Give 'PARKOUR' a try! Are they more of a climber? Book them into 'SOAR & MORE' so they can learn the fundamentals of Aerial Arts. Are they all of the above and more? 'CIRCUS PICK'N'MIX', 'READY, SET, CIRCUS' and 'CIRCUS SMORGASBOARD' will let curious kids try a bit of everything! All activities and facilities are Covid-safe.
Cleland Wildlife Park
Sick of hearing "I'm bored" these school holidays? Rediscover Cleland Wildlife Park this summer, with everything from vacation care to up-close encounters with their resident butterflies. There's even a mystery poo mission!
Activity 1: Wildification
Cleland's popular summer vacation care program Wildification is back for the summer school holidays! This summer your kids can learn about animal tracks, do scavenger hunts and crafts, participate in games and make lots of new friends. There will be exclusive keeper presentations too.
There are only 15 places per day, so book now. You can book your child for more than one day, however, be aware that some of the experiences will be repeated, such as animal encounters and craft projects. Click here to book
Activity 2: Self-guided adventure trail map (free with entry)
Going to Cleland? Pick up the trail map at the entry and go on an adventure with your kids to discover animal tracks and the poo they leave behind. See if you can solve the mystery poo mission and find out who belongs to the mystery track. Pick up your trail map on your next visit to Cleland.
Activity 3: Mini beasts of Cleland
Your kids will learn about the invertebrates at Cleland Wildlife Park and have close encounters with a variety of stick insects and butterflies. This activity includes the Invertebrate Keeper taking your kids on a tour, starting in the Oceans to Outback building and ending in the butterfly enclosure.

Dolphin Boat
Temptation Sailing dolphin swim or dolphin watch gift vouchers are the ultimate gift for that dolphin lover.
Dolphins are one of the Earth's most fascinating and curious creatures and Temptation offers you this amazing opportunity to encounter Adelaide's dolphins in the wild, something that you will remember forever.
You can sit at the front of Temptation and enjoy the 360-degree view or walk around the boat watching the dolphins play only a few feet away from you and your camera. For the more adventurous, don a wetsuit and get into the water with them, our recently launched 'Front Swim Experience' is an experience you don't want to miss, with wild dolphins within arm's length, playing and frolicking on the bow of Temptation.
On their Adelaide dolphin cruise, they average 40+ dolphins per trip and some trips they see over 200 dolphins. Because there are so many dolphins along Adelaide's coastline they guarantee you will see dolphins on this tour or you will get a full refund (this is for direct bookings only).

Dolphin Sanctuary Kayak Tours
Looking for a special gift for an adventure lover? Why not purchase a gift voucher for an awesome and unique kayak tour right in our own backyard.
The Adelaide Dolphin Sanctuary at Port Adelaide is the hub of marine adventure. They will take you on a guided tour through some of SA's most beautiful waters, where you will paddle through the creeks of 10,000 year old mangrove forests and along the way get up close and personal with one of the oceans most playful and friendly creatures.
In the marine park, visitors have the opportunity to kayak amongst more than 30 resident bottlenose dolphins and other dolphin visitors that consistently come and go. You can watch them peacefully socialise, feed, play and nurse their young in their very own environment for an immersive and educational experience
DreamBIG Children's Festival
DreamBIG Children's Festival returns in May 2021 – Tickets on Sale Now
South Australia's iconic biennial children's festival is back to entertain families around the state. With the theme 'Be Curious', DreamBIG invites all little adventurers – and former Come Out kids of all ages – to explore, imagine, and follow their curious spirits.
While the full line up will be revealed in early February, DreamBIG are celebrating the festive season by giving the gift of an early release of shows! Circa's tribute to renowned genius Mozart in Wolfgang's Magical Musical Circus, CDP and Finegan Kruckemeyer's take on an Australian classic in Magic Beach, and Windmill Theatre Co's imaginative Creation Creation are all here to get you excited about what 2021 will bring!
Head to the DreamBIG website to learn more about the early release shows.
Earth Adventure
Experience Adelaide with your family like you never have before with Adelaide City Kayak Tours!
Enjoy scenic views of the cityscape as a fully qualified instructor guides you on a kayak along the River Torrens. As you enjoy your tour you can find out more about the history and significance of the river and surrounds, making it a fun and educational experience for all!
With a maximum of eight people per tour and qualified instructors, enjoy 90 minutes of pure delight as you are guided along the river.
For a limited time, Earth Adventure has introductory low prices: Children (under 18) $69.00 | Adults only $79 | Families of Four for $269!
Phone: 08 8165 2024

Escape Hunt Adelaide
It can be tricky to find holiday activities that are equally as fun for the adults as they are for the kids. Enter Escape Hunt!
Escape Hunt Adelaide's escape rooms are located in the heart of Rundle Mall and make the perfect outing for families, friends or colleagues. Escape Hunt has 4 x different indoor, traditional escape rooms to choose from including the shark-cage diving themed Great White Killer in which you can book two rooms and race head to head, and the newest addition – Down the Rabbit Hole – an Alice in Wonderland inspired adventure. Escape Hunt also has 2 x outdoor adventure games, including a kid-friendly game, Magic Portal, which incorporates an iPad and augmented reality technology.
If you're not planning on leaving the house, Escape Hunt also has a suite of downloadable, print and play games that can be enjoyed at home for just $29. What better way to keep the kids out of your hair during the holidays!
Escape Hunt is appropriate for ages 7 and up with adult supervision. Solve puzzles, crack codes and unravel mysteries…. truly fun for all ages!

Free Fun – Home Delivered by Scouts SA
No-one knows action-packed fun and interactivity like Scouts and 'FREE FUN – Home Delivered' offers a series of monthly fun indoor and outdoor activities and challenges sent by email.
Aimed at kids aged 4-11 and their families there are plenty of fun activities you can try at home:
Elephant Toothpaste
Build a birdhouse
Campfire Jaffa Cakes
Fireworks in a bottle
Alka-seltzer rockets
These projects will help bring out the ability of the kids to challenge themselves, build resilience, learn new skills and most of all – have fun!

Head for the Hills
Mountain Bike Geocaching
Head for the Hills Cycling is running their super popular Geocache Adventure again these school holidays. Participants will ride over 12 kilometres as they work as a team to navigate and find hidden geocaches on the Craigburn Farm Trails in the Sturt Gorge Recreation Park. Recommended ages 11-14 years who can ride a bike on 2 wheels confidently.
Mountain Bike Skills Clinics
By popular demand, Head for the Hills has created a range of holiday mountain bike skills coaching clinics to help you ride safer, smoother and faster! There are three courses for different levels of experience and ability: Beginner – If you have ridden little to no trails before; Intermediate – If you have some trail riding experience; Advanced Descending – If you ride trails regularly. Recommended ages 10-14 years.
**Special Offer – 10% Off Holiday Programs. Use the code "PLAY10" to receive your discount.

ICA Sportzworx Stepney
Summer School Holiday Fun at ICA Sportzworx Stepney
Drop the kids off and they will enjoy a day full of indoor sports and fun games.
The fun starts Monday 14 December and continues in January after the Christmas break.
A full day runs from 9.30am to 3.30pm and there is also a morning session available. Lunch is included for all kids. Every day is different with kids playing a mix of indoor soccer, cricket, dodgeball, football, netball and plenty of other fun games.
All ages are welcome and their sports coaches can accommodate any age groups and skill levels.
ICA Sportzworx is fully airconditioned and bookings are essential.

Little Picassos
Christmas & Summer School Holiday ART Classes
Join Little Picassos this Summer for a selection of wonderful holiday classes in a studio setting that provides an inspirational and motivational Art space for children. Three studio locations, Glenelg, Magill and Hyde Park.
Their Art programs have something for everyone, classes with accompanying adults from 2 years, drop and go sessions from 4.5 years for 1, 2 or 3 hours, half and full day experiences in a variety of mediums including: drawing painting, printmaking, sculpture, clay, textiles and construction. Choose more than one session on the day and your child will be fully supervised over the breaks.
Classes running Christmas, 14-19 December 2020 & Summer, 6-22 January 2021, with something different every day. Times vary each day – check their programs for details.
GLENELG- 686 Anzac Hwy, Glenelg | HYDE PARK: Rear of 330 Unley Road, Hyde Park | MAGILL: 485 The Parade
SA Councils for the Views, Trips & Dips
South Australian's are so fortunate to have beautiful sandy beaches, shady parks and reserves, fantastic walking trails and amazing regional destinations to explore on holidays.
Many of the places we visit and the amenities we use while we're enjoying holidays have been provided by and are maintained by our local councils.
These include things like parks, gardens, visitor information centres, walking trails, public toilets, barbeques, jetties, viewing platforms, main streets, campsites, boat ramps and so much more.
When you're visiting regional SA, remember to check out the local library with great school holiday programs, visit the local playground and buy local.
Follow the Local Government Association on Facebook & Instagram to keep up to date.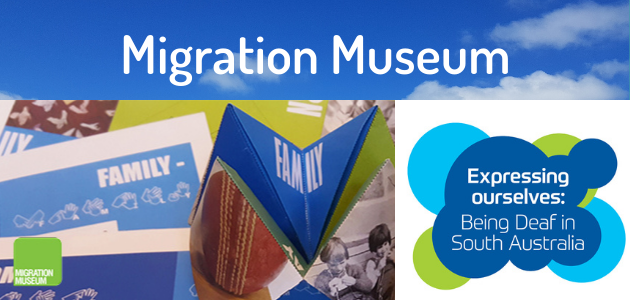 Migration Museum
Looking for something unique to do these school holidays? Head down the Migration Museum to explore with the help of an origami chatterbox!
Young visitors will receive a chatterbox on arrival, holding clues to the whereabouts of unique treasures located in the exhibition Expressing Ourselves: Being Deaf in South Australia. You will also be taught the Auslan alphabet and spell 'home', 'family', 'play' and 'learn' with your fingers. Activity is free and bookings are not required.
Happening all school holidays (ending 24 January 2021) | Cost: Free | Ages 5-12 years
Kids Try Auslan – On Wednesday 13 & Tuesday 19 January, children aged 6 – 12 years can experience an interactive story session learning the basics of Australian Sign Language (Auslan). You will be taught all the fundamentals including the alphabet as well as how to spell certain words – no experience necessary! All children can be accompanied by only one additional adult due to COVID-safe capacity limits. Head down to the Migration Museum and learn a new language this school holidays!
Wednesday 13 & Tuesday 19 January 2021 | 11am & 12pm | Cost: $10 | Bookings essential.

Mount Lofty Adventure Hub
The Mount Lofty Adventure Hub, based in the gorgeous forest lands of Woodhouse Activity Centre, is open for the public during the School Holidays!
Their Rock Climbing, Abseiling and Zipline experience is a must-try, including a 15-metre rock climbing wall and 324m forest zipline (SA's longest!).
Looking for a group activity? You can book a special party or group day out and take advantage of the FULL RANGE of activities at the Adventure Hub. Why not get together and test yourselves on their High Ropes Challenge Course, dare to take the 'Leap of Faith' trapeze or experience the thrill of their 3-person 18 metre Mega Swing!
Ph: 08 8165 2033
Narnu Farm
Narnu Farm is a family friendly holiday destination on Hindmarsh Island South Australia
They have 7 self-contained cottages set in a spacious rural setting. When you arrive you will breathe in the fresh country air and feel time slow down. Only one hour from the city you will feel like you are a world away making Narnu the perfect 'staycation'. Kids can ride a horse, cuddle and feed gorgeous baby animals, collect eggs, get up close and personal with huge magnificent Clydesdales on the truck ride and even build their own fort. Narnu Farm provides a memorable experience for the whole family and is a little animal lovers paradise.
Narnu Farm is also the ideal base for all your summer fun activities and water sports on the south coast. Have the best of both worlds enjoying the unique atmosphere of Narnu Farm with its beautiful horses, friendly farm animals and room to move whilst also being able to get out and about with the kids enjoying the River Murray, the Coorong, local beaches and attractions such as the Cockle train and bike trails, all just minutes away.
1 Sidney Parade, Hindmarsh Island
National Motor Museum
Are you the next Steven Spielberg? Visit the National Motor Museum this school holidays and find out!
GooRoo Animation workshops will teach you about what goes into making a film, giving you a behind the scenes glimpse into producing an animated movie at a professional level. Be inspired by the vehicles on display, and create your own mixed-media characters to be the star of the show! Movies will be filmed and put together using the Stop Motion Studio App available on mobile devices. They will then be uploaded to YouTube via the GooRoo Animation channel so you can share them with all your friends and family. The workshop is designed to inspire and provide the knowledge and tools to start making movies at home. Workshops are free with museum admission.
SCALEXTRIC
From Monday 11 January to Friday 15 January the National Motor Museum will be running FREE* 20 minute racing sessions from 11:00am to 1:00pm on their purpose-built track – complete with computer timing equipment! You can register to participate each morning at the museum.
*Free with museum admission. Each participant is entitled to one session per day. COVIDSafe practices and room capacity limits will be enforced. s? We've got a special school holiday treat this week for children aged 6-12!
Saturday 2 – Tuesday 5 January 2021 | 11am, 12pm, 1pm & 2pm | All ages | Free with regular Museum entry prices ($7.50 per child)

National Railway Museum
The National Railway Museum, being Australia's largest undercover and most enjoyable railway museum is pleased to announce it will be open every-day from 26 December 2020 through to the end of the January 2021 school holidays.
Unlimited train rides at the railway museum are included in the entry…..fun for all the family.
It is open from 10am til 4.30pm, 76 Lipson Street in the heritage rich Port Adelaide. Cost: Family (2 adults and up to 3 children) $36 | Adult $15 | Concession $9 | children (5-15yrs) $6
The Semaphore Steam Train will be running every day from Saturday 26 December to the end of the January school holidays. Steam trains leave from the Semaphore Jetty and run to Fort Glanville and return – a journey of 2km and take 30 minutes.
The train runs along the foreshore with great views of the sand dunes, sea and coastline.
Trains depart from 11am to 4pm every day (subject to a maximum temperature of 35 degrees). Train ride fares: Family/Group package (up to 4 people, with at least one a child) $22 | Adult $9 | Child (3-15yrs) $5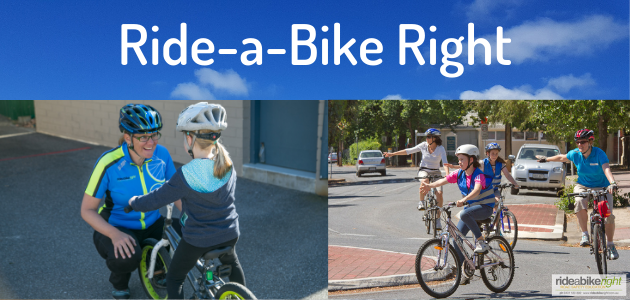 Ride-a-Bike Right
Summer 2020/21 Learning with Ride-a-Bike Right
Ride-a-Bike Right has mastered the art of teaching anyone to ride a bike. Operating since 2011 they have taught thousands of kids (and adults) the joys of bike riding. Your child can learn the skills too in a supportive environment that teaches children to ride a bike the right way.
These summer holidays Ride-a-Bike right is offering:
1 LESSON – 'Private Lesson Starter Kit' where your child (and you) will be taught the skills in a single lesson with access to their learn to ride online program after the course.
3 LESSONS – Three private learn to ride lessons.
'If 2020 has taught us anything, it's that bike riding is a life skill that can give activity and freedom as a family in the outdoors.'
For more information or to book your child in for lessons click the link below. Covid-Safe practices will be engaged in every lesson/client to respect the health of all.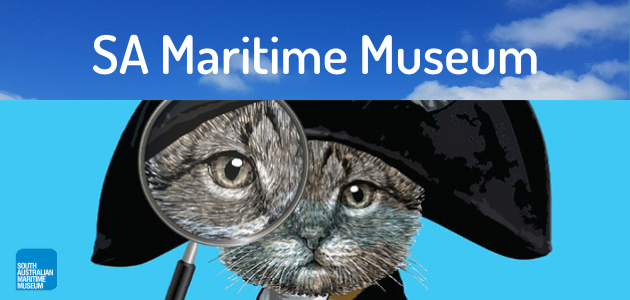 South Australian Maritime Museum
Cat's Out of the Bag at the South Australian Maritime Museum.
Remember Captain Flinders' trusty tomcat, Trim? Every sailing ship needed a cat on board to keep the rats under control. Unfortunately, the SA Maritime Museum's puss population is now out of control. It's a cat-a-strophe! Your mission, should you choose to accept it, is to follow the clues and find all the seafurrers hiding in their galleries. They're not kitten around – this is fur real. Count the ship's cats and report your tabby tally to the front desk to receive your cat-catcher badge! Trail is free with Museum admission.
Happening all school holidays (ending Friday 22 January 2021) | Free with regular Museum entry prices ($6 per child) | All ages
Scoffed Cooking School
Need a break from the kids? With a long hot summer approaching, Scoffed thinks you might!
These holidays Scoffed cooking school has even more classes for all abilities, starting from age 5+. Whether you have a master chef wannabe in your house or your little one simply loves baking, take them to a Scoffed kid's cooking class for something different to do.
They have Christmas treat classes starting from 15 December as well as a whole world food adventure in January!
Classes run every day in the holidays and start from $36*.
*Scoffed is closed from 24 December 2020 to 6 January 2021.
To book your spot or find out more, check Scoffed out below.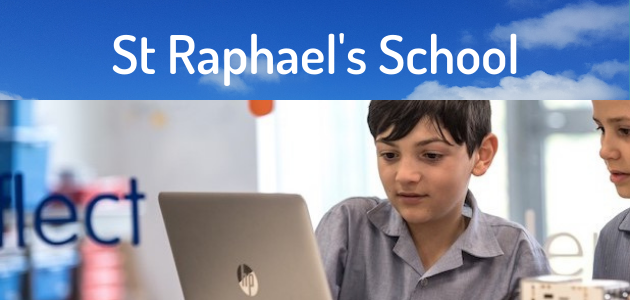 FREE STEM School Holiday Activity at St Raphael's School
This free event is for all children between 4 and 11 years old to enjoy with a parent or guardian. Sessions will be held at St Raphael's School in Parkside on 19 January 2021 and will be led by St Raphael's Specialist Numeracy/ STEM Leader.
Children and their parents will be invited to 'Flex their thinking' as they solve problems and find solutions to STEM challenges using robotics, engineering and construction.
This free School holiday activity is open to all children who want to be challenged.
Registrations are essential as places are limited.

Wilderness Escape Outdoor Adventures
Wilderness Escape Outdoor Adventures school holiday programs are back on this Summer!
Give your child the gift of adventure with one of their amazing outdoor programs. Ranging from kayaking days, Adventure Hub ziplines and mega swings, exploring nature and wildlife both above AND below the sea, learning to surf and much much more, there is something for every age group to do and see. Plus, it's fun and educational!
Wilderness Escape is one of the largest outdoor education program providers in South Australia and has been running for well over twenty years. With fully qualified instructors, and a wealth of experience under their belts you can rest easy knowing that your child is having a fun day under their care.
Ph: 08 8165 2022 | Email info@wildernessescape.com.au
Woodhouse Activity Centre
It's cooler at Woodhouse Activity Centre in every sense of the word!
Aside from the fact that it's generally 4 degrees cooler at Woodhouse than it is in the city… what's cooler than being on a 54 hectare natural wonderland where you can climb, crawl, swing and splash your way through more than 30 obstacles on Challenge Hill, tackle a giant split-level maze, whizz down two epic tube slides (weekends and public holidays only), negotiate one of seven orienteering courses or have a round of disc golf?
Click through for your school holiday guide to Woodhouse, featuring:
TWENTY-TENTY: New Year's Eve Camping Party with 'Twilight Tubing' and outdoor cinema
SCHOOL HOLIDAYS UNPLUGGED: 'Drop & Go' Day Camps for 5-13 year old boys and girls
DAY ADVENTURES: Access the activities from 9am-5pm 7 days a week, yes, including public holidays!
FAMILY GETAWAYS: Extend your adventure in a tent or cabin
CREATE MEMORIES, NOT LANDFILL: There a Woodhouse Gift Voucher to suit all budgets
---
MORE IDEAS FOR THINGS TO DO IN THE SCHOOL HOLIDAYS
South Australian Beaches – Best Beaches Around Adelaide
Go for a swim – See our list of Adelaide's Swimming Pools
Book a caravan or camping holiday – check out our South Australian list here
Go for a family hike – See 50 Great Walks & Hikes for Families here
Explore the Barossa Valley – see our list of family friendly places to visit
Play at a Playground – See our list of Top Playgrounds Around Adelaide
Top Family Things to do in the Adelaide Hills – check out our list of ideas here
Indoor Play Centres – Indoor Play Centres & Cafes Around Adelaide
Top 10 Christmas Things to See and Do Around Adelaide
Pick Your Own Cherries – Adelaide Hills & Fleurieu Peninsula
Pick Your Own Strawberries Adelaide Hills | Beerenberg, Hahndorf | October to April
Semaphore Steam Train Rides | Semaphore to Fort Glanville Tourist Railway | September to April
Adelaide Strikers Big Bash Home Games at Adelaide Oval | Dec 2020 & Jan 2021
Dance Star Preschool Dance & Disco Party | 16 Jan 2021
True Radiance Workshops | Girls aged 10 – 17 | 20-22 Jan 2021
Giant Ferris Wheel | Glenelg | 6 Nov 2020 – 8 Mar 2021
Adelaide's Moonlight Cinema | Botanic Park | 11 Dec 2020 – 14 Feb 2021
Semaphore Summer Carnival | 12 Dec 2020 – 26 Jan 2021
Hope Valley Reservoir | From 13 Dec 2020
Glenelg Sunset Markets | 13 Dec 2020, 24 Jan, 14 Feb & 14 Mar 2021
Gilles at the Grounds | 20 Dec 2020
Vodafone Day-Night Test: Australia vs India | Adelaide Oval | 17-21 Dec 2020
Speaking Schools Australasia – Public Speaking and Debating classes | 11-14 January or 18-21 January 2021
Bluey's Big Play – the Stage Show | 18 & 19 Dec 2020, 13 & 17 Jan 2021
Treasure of Pageants Past Exhibition | 29 Nov – 24 Dec 2020
Disney Pixar Movie SOUL | On Disney+ 25 Dec 2020
Dreambuilders | In Cinemas 31 Dec 2020
Dragon Rider | In cinemas 7 Jan 2021
Dino World Adelaide | Dinosaur Event | 8-17 Jan 2021
5K Foam Fest Adelaide | Oakbank Racecourse | 16 Jan 2021
Summer Sounds Festival | 30 Dec – 30 Jan 2020
2021 Santos Festival of Cycling in South Australia | 19 -24 Jan 2021
We also have an extensive list of individual posts listing special events, entertainment, shows and much more in our Summer School Holidays 2020/21 Category.


Want even more inspiration for the Summer School Holidays?
Remember, you can always check in with your Local Library (find yours here) or your Local Council (see our list) as most run special activities for children every school holidays – and many are inexpensive, or completely free!
---
At Play & Go Adelaide we make every effort to provide accurate information to the best of our knowledge at the time of publication. We recommend confirming times, dates and details directly before making any plans as details may be subject to change.
Subscribe to our Weekly Newsletter
Keep up to date with our latest posts and find out what's on, where to go and what to do with the kids in and around Adelaide.
Subscribe to our weekly email newsletter below to keep up to date with our latest posts and find out all the best events & activities for Adelaide families. Newsletters are only sent once a week, and you may sometimes get a special offer exclusively for our subscribers only!