Adelaide School Holiday Guide – Summer 2019/20
Your guide to all the best activities & ideas for the December & January School Holidays.
South Australian Summer School Holidays: Saturday 14 December 2019 – Monday 27 January 2020
Summer is the perfect time to get the kids out and about during the school holidays with an extended break and beautiful, warm weather. Throughout Adelaide there are free events as well as workshops, vacation care programs, clinics, classes and activities for kids, plus there are plenty of fun things to do together as a family.
We also have an extensive list of individual posts listing special events, entertainment, shows and much more in our Summer School Holidays 2019/20 Category.
---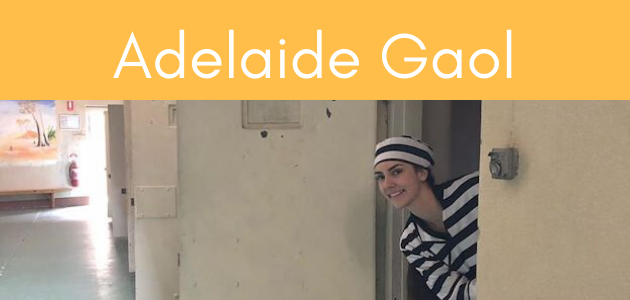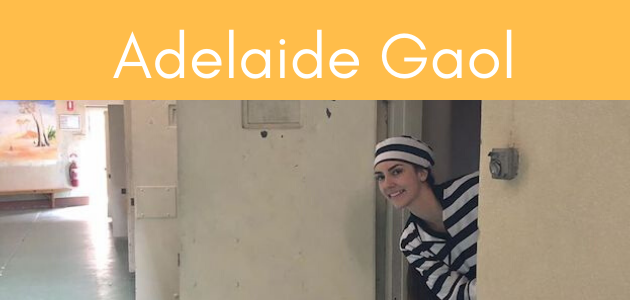 Adelaide Gaol
It's the biggest twist yet on the Adelaide Gaol's Escape Trail!
A prisoner has escaped! Can you solve the clues to catch the crim before it's too late?
Upon arrival, you'll be inducted as official Adelaide Gaol guards with the task of solving an escape. To succeed, you'll need to follow the trail of clues to identify the prisoner and discover the last known location, filling in your incident report as you go. Help solve the mystery and the Adelaide Gaol will bring the inmate to justice!
Head to the Adelaide Gaol these school holidays for one of Adelaide's most exciting adventures. Since its opening in 1841, Adelaide Gaol has housed approximately 300,000 prisoners. There have been a number of famous escapes – including one ingenious (though unsuccessful) attempt in 1983, where a prisoner took his pyjama coat to an art class and painted it to resemble an officer's uniform. To add to his ensemble, he even created an impressive officer cap out of a biscuit box!
Wednesday 1 – Monday 27 January 2020 | 10am-4pm | 18 Gaol Road, Thebarton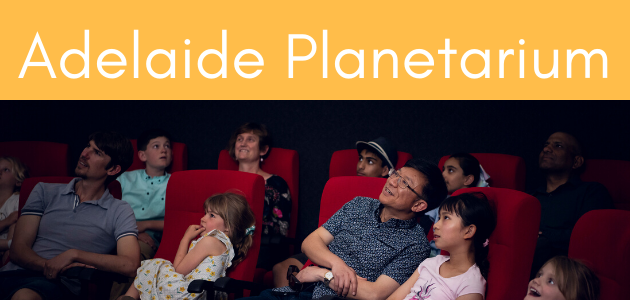 Adelaide Planetarium
Explore space these school holidays at the Adelaide Planetarium.
Spark your children's imagination for astronomy with Adelaide Planetarium's school holiday program. You can sit back in their reclined seats and gaze up at the Night Sky in the full dome theatre, then choose to fly to the moon with Tycho, explore the seasons with Annie and Max, venture into the Wildest Weather or witness the creative and spectacular encounters that fuel the cosmos in the movie, Cosmic Collisions. There is something for all ages.
Planetarium Experience & Classroom Craft Activity
Explore the ever-changing constellations that travel through our night sky. Journey through the solar system and visit different and captivating planets, followed by a full dome movie. The ultimate learning experience that will engage and excite children.
10am-12.30pm session | ages 4-8 | Planetarium experience with movie Tycho to the Moon followed by time in the classroom where you will have fun with playdoh learning more about the sun and planets while creating your own solar system.

2pm-4.30pm session | ages 8+ | Planetarium experience with movie Wildest Weather in the Solar System followed by time in the classroom where you will assemble and paint a model of the solar system whilst each planet is looked at in detail.
Tuesday 7 – Thursday 23 January 2020 | Planetarium experience from $10 per person | Planetarium Experience and Craft Activity $26 per child, $10 per adult | Bookings essential.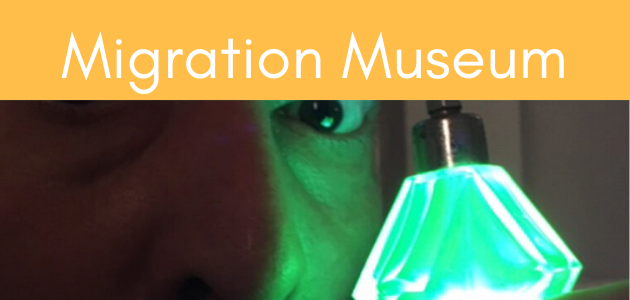 Migration Museum
School holidays at the Migration Museum – Magical Misery Tour and Weaving with Aunty Janice
Magical Misery Tour – Mooch on down to the Migration Museum these school holidays to be gruesomely guided through a South Australian history splattered with sewage, swill, swindling…and reckless radioactivity!
Wednesday 22 January 2020, 11 – 12pm | Age: 5 – 8 year olds | Cost: $10 per participant – (Limited to 15 participants only)
Weaving Workshop with Aunty Janice – Cultural sharing workshop: In this two hour weaving workshop, Aunty Janice from the Southern Elders Weaving Group will teach young people how to start to weave a small basket.
Tuesday 21st January 2020, 10.30am – 12.30pm | Adult supervision essential | Age: 5-12 year olds | Cost: $10 per participant (Limited to 20 participants)
Migration Museum | 82 Kintore Avenue, Adelaide | Ph 8207 7580 or Email: migration@history.sa.gov.au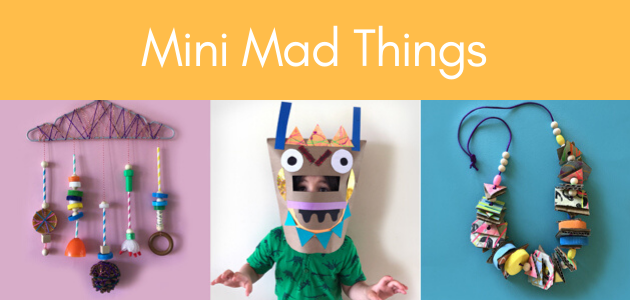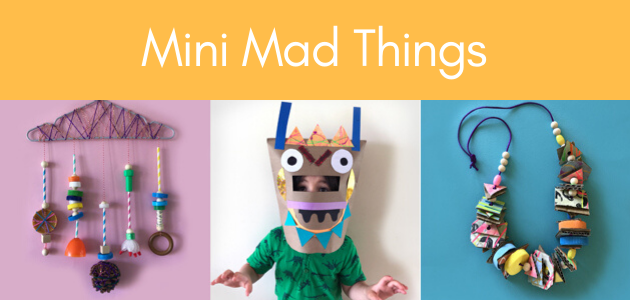 Mini Mad Things
Join MINI MAD THINGS this summer for a selection of fun kids craft classes. Be creative and get making!
The concept behind MINI MAD CRAFT classes is that your little ones will make something that they can then take home to play with; It could be a magic wand, wings to wear or maybe even a magical fairy garden! Mini Mad Things will spark their imagination with a different theme each class and them let them get creative. Mini Mad Things love to up-cycle found objects and household recycling to create something new. With a cardboard box and a little imagination it's amazing what you can create!
Various locations around Adelaide and Adelaide Hills in December 2019 & January 2020.
National Motor Museum
School holidays at the National Motor Museum: Animation Workshops.
From 2-6 January GooRoo Animation will be calling the Museum their home and running 5 different activities each day. These workshops show kids how to create their own stop motion animation movies. They will then learn how to bring their own characters to life using the Stop Motion Studio App available on mobile devices. The finished videos will be uploaded to YouTube via the GooRoo Animation Workshops channel to be shared with friends and family.
Pick your favourites and join the museum any day. No prior knowledge is required, and all equipment and materials are supplied.
Jan 2: Clay Animation
Jan 3: Model Car Animation
Jan 4: Lego Animation
Jan 5: Whiteboard Animation
Jan 6: Mixed Media Animation
There are loads of other activities to keep all ages entertained every day of the School Holidays. Play some of the best racing video games ever on the award winning Game Engine and be sure to grab a free Wheelie Good Activity Book to keep big and small kids entertained.
Workshops: Thursday 2 – Monday 6 January 2020 | 11am – 3pm | Cost: $7.50 per child – includes animation workshops and time to explore the Museum.
National Motor Museum | Shannon Street, Birdwood | Ph: 8568 4000 E. motor@history.sa.gov.au | The National Motor Museum is open every day of the school holidays from 10am-5pm, except Christmas Day (and catastrophic fire days).
National Railway Museum
There's lots on offer at the National Railway Museum at Port Adelaide and also on board the Semaphore Steam Train during the December & January School Holidays!
The massive undercover railway museum is open every day (except Christmas Day) from 10am to 4.30pm and all entries include unlimited train rides! There are loads of displays, steam and diesel engines and carriages to explore plus a theatrette, a large model railway and the souvenir shop. Great value family fun and entertainment!
The Semaphore Steam Train runs every day from Thursday 26 December to Monday 27 January inclusive! Trains leave from the Semaphore jetty hourly from 11am to 4pm each day, and take about 30 minutes for the 2km scenic trip along the seaside to Fort Glanville and return. Good affordable prices – get tickets on board the train!
Open from 10am to 4pm EVERY DAY!
National Railway Museum | 76 Lipson Street, Port Adelaide | Cost: Family $36 (two adults and up to 3 children) | Adult $15 | Concession $9 | Child $6 (5 – 15 years) | Semaphore Steam Train Family/Group (up to 4 people – one must be a child) – $22 | Adult – $9 | Child (3yrs to 15 yrs) – $5

SciWorld
SciWorld's Pop Up Science Extravaganza
Spend the whole day exploring the incredible world of science. Become astronomers and see the stars in the Starlab, learn something new in a workshop such as Lego EV3 Robotics, Palaeontology, Space Colonies, Illusions and Magic Tricks, Up Up and Away, Bodies and Brains and then, see one, two or three Science Shows such as Science Magic, Liquid Nitrogen and Energy & Forces. You'll also be able to explore more than 60 Questacon exhibits.
It's an affordable family fun day out!
Bring your Children's University passports for some accredited learning hours!
Ridley Centre, Adelaide Showground | Thursday 16 and Friday 17 January 2020, 10am – 5pm | Tickets: $15 online plus booking fee (ages 4-15 years) | Accompanying adults and younger siblings are free of charge.
South Australian Maritime Museum
School holidays at the Maritime Museum: Happy Birthday Play School Exhibition
All your favourite Play School characters are sailing in to the Maritime Museum this December for an exhibition that brings all your childhood memories alive!
Happy Birthday Play School is a highly entertaining and engaging exhibition celebrating Australia's longest-running children's television program. Visitors will find all their favourites like Big Ted, Little Ted, Humpty, Jemima and the Rocket Clock at the museum. New arrivals to the world of Play School will have a sense of wonderment as they look through the Round, Square and Arched windows.
Friday 13 December 2019 – Saturday 28 January 2020 (Christmas holiday break) | Cost: $6 per child – INCLUDES: The Play School exhibition, a lighthouse climb and time to explore the Museum.
SA Maritime Museum | 126 Lipson Street, Port Adelaide | Ph: 8207 6255 E. maritime@history.sa.gov.au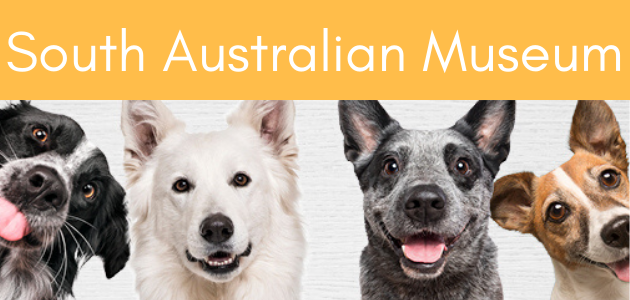 South Australian Museum
Dogs: a story of our best friend
Have a howling good time at a fur-tastic exhibition at the South Australian Museum.
Dogs have been a much-loved part of our lives since we began to domesticate them more than 10,000 years ago, but how much do we actually know about our four- legged friends?
Discover the full 'dog's tale' as the exhibition digs into the origins of dogs as wild wolves, what happened over thousands of years to make them so special to us, why they behave the way they do and what part we must play in keeping our magical mateship with them strong.=
Kids will enjoy exploring an activity trail, finding fun facts, crawling through the doggy door and playing with plush puppies on the puppy parade.
South Australian Museum | Friday 29 November 2019–Sunday 26 April 2020 | 10am – 5pm daily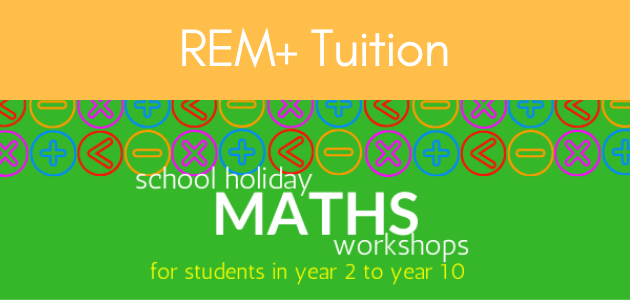 REM+ Tuition
2020 School Holiday Maths Workshops.
Get Ready for 2020!
Is your daughter or son ready for the new school year in Maths? Have they understood all of the essentials from 2019 and are they prepared for the coming challenges of 2020?
To give them a great start to the new school year, enrol them into REM+ Tuition's Holiday Maths Workshops to make sure that all of the topics they learned in 2019 are consolidated and in place, as well as picking up some amazing tips to get them off to a great start in 2020.
Monday 20, Tuesday 21 & Wednesday 22 January 2020
Years 2, 3 & 4 |

9.00am – 11.00am

Scholarship/Years 5, 6 & 7 |

11.30am – 1.30pm

Years 8, 9 & 10 |

2.30pm – 4.30pm
REM+ Tuition – 1/190 Glynburn Road, Tranmere

Scoffed School of Food and Fun
Looking for a unique gift for someone in your family, or a unique experience to break up the boredom in the holidays?
Make this a Christmas for new experiences and learn how to cook something different every day at Scoffed. Whether it's Ginger Bread Houses, Scoffed's exclusive Harry Potter day, or healthier options to make from scratch, you can be sure your kids will be proud as punch of their creations at the end of a Scoffed cooking class.
Check out Food Saucerer classes where master chef wannabes can try their hand at baking Zumba style desserts, or 3 course fine dining dinners and Food Chiefs master classes where kids can make slightly more challenging dishes from scratch. And for kids who are just starting out, Food Chief Entrée classes are the perfect way to learn new dishes and skills.
Best of all if you want something to do with the kids this holidays then take a peek at Scoffed's family classes where everyone can join in the fun. Scoffed will show the kids just how much fun cooking can be with their hands-on classes and the best bit… they get to scoff it all down at the end! A great way for your kids to spend some time with their mates away from the TV!
Classes start at various times every day during the holidays, starting on Thursday 12 December 2019. Prices from $36 for a 90 minute class.
Download the holiday timetable to see the full program.
Scoffed School of Food & Fun | 441/D Magill Road, St Morris
---
---






Want even more inspiration for the Summer School Holidays?
Click Here

to take a look at our list of ideas for EVERY school holidays.
Remember, you can always check in with your Local Library (find yours here) or your Local Council (see our list) as most run special activities for children every school holidays – and many are inexpensive, or completely free!
---
Subscribe to our Weekly Newsletter
Keep up to date with our latest posts and find out what's on, where to go and what to do with the kids in and around Adelaide.
At Play & Go Adelaide we make every effort to provide accurate information to the best of our knowledge at the time of publication. We recommend confirming times, dates and details directly before making any plans as details may be subject to change. Holiday Activities in Adelaide…What do to with the kids