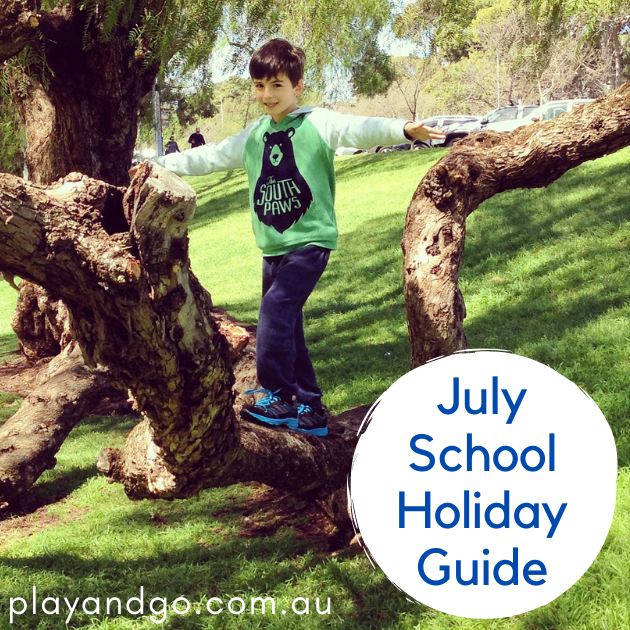 Adelaide School Holidays July 2021
Your ultimate guide to the top activities, ideas, events and school holiday programs for Kids in Adelaide during the July School Holidays.
There's plenty of family fun to be had during Winter in the July school holidays. Kids can splash in puddles at the park, climb and jump at an indoor play centre, explore a museum, see a show and even learn a new skill at a school holiday program.
To make it easier for you to find things for the kids to do, see our Guide below, featuring some of the most popular, and some not-so-well-known activities on offer.
Most programs are open to school age children 5 years and older but there are some specifically for younger kids. Remember to book in early if your child is interested in participating as there will be number restrictions and classes fill quickly. When making a booking be sure to tell them you heard about them through Play & Go!
South Australian Winter School Holidays: Saturday 3 July – Sunday 18 July 2021
We're continually adding new activities, programs and events to our guide, so keep checking back for more fun school holiday ideas!
---

The 13-Storey Treehouse Live on Stage
Adapted from the multi-award-winning book by Andy Griffiths & Terry Denton, The 13-Storey Treehouse comes to life on stage for children 6-12 and their adults in an all-new show!
Here is your chance to see the first show in the award-winning 'Treehouse' series with the return of the one and only, super-famous, ultra-brilliant, runaway success, The 13-Storey Treehouse. They take you right back to where it all began.
Presented by CDP Kids & Adelaide Festival Centre during the July school holidays.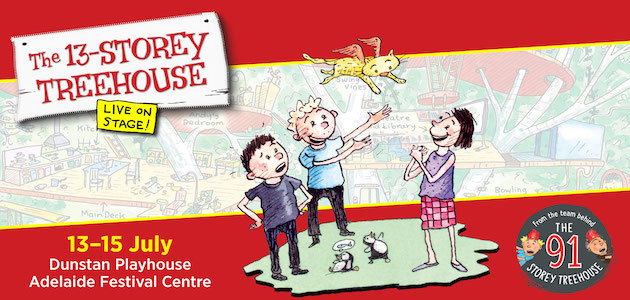 ACPA – High School Musical
Calling all jocks, brainiacs and thespians, it's GO time!! 🏀
ACPA's production of Disney's High School Musical JR is coming 8 – 11 July. Sing along with Troy, Gabriella and all the students at East High as they navigate the ups and downs of high school life. Don't miss your chance to see this energetic, family friendly production at the ACPA Theatre
Thursday 8 – Sunday 11 July 2021 | Tickets on sale now
Adelaide Aquatic Centre
Turn up the heat at the Adelaide Aquatic Centre
Warm up the family with a whole lot of fun these school holidays at the Adelaide Aquatic Centre. With pools heated to a balmy 27°C, the kids can make a splash in the Leisure Pool, slide into fun on the waterslides or take a dip in the Dive Pool.
Centrally located in the Adelaide Park Lands, the Adelaide Aquatic Centre is the perfect activity to whisk away those winter blues.
The Centre is open Monday – Friday from 6am to 9pm and Saturday – Sunday from 7am to 6pm. No bookings are required.

Adelaide Central Market
Big Market Adventures for Little Foodies is back at the Adelaide Central Market these school holidays!
All holiday activities are free or low cost and include the ever popular Market Trail, Little Market Chefs plus FREE art and craft workshops. Try the Market Trail, where each little foodie will receive a market bag and map to guide them to each of the ten pit-stops to receive a sample item at each stop. The sample items range from cheese, yoghurt, a piece of seasonal fruit and sweet treat. You can't beat the Market Trail for value and fun these school holidays and it is recommended that you book your place in advance as tickets are limited, however (when available) bookings will be accepted on the day.
If you have a little chef in the house you may wish to try Little Market Chefs, cooking classes by Sprout for kids aged between 6 and 12 years. All of the produce will be fresh from Market stalls and the classes will be fun, interactive and each class will include a small take away meal of the dish they prepare. Bookings essential.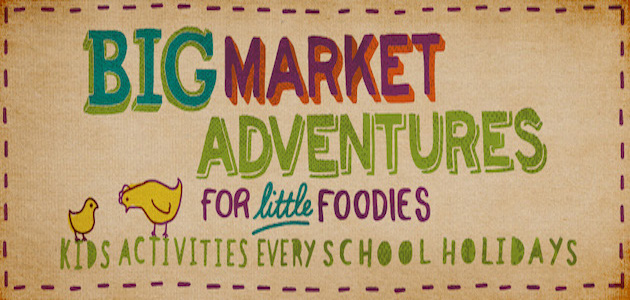 Adelaide University Sport
Believe it or not, school holidays are right around the corner again. This means finding fun, engaging, and active things for the kids to do. Fortunately, the Adelaide University Sport School Holiday Program is back with a wide range of sporting activities to keep your children occupied.
The AU Sport School Holiday Program focuses on building your child's self-esteem, social skills and physical movement through fun and inclusive activities. Activities range from a modified approach for younger children to introduce them to different sports and a more structured approach for older children. Each day of their July program features 1-2 main sports along with other games and activities as well as team-building exercises.
Register now for 25% all registrations before Sunday 27 June!

A
dventure Hubs South Australia
Adventure Hubs is running some great family fun experiences these school holidays!
The Mount Lofty Adventure Hubs day experiences are the talk of South Australia. Their all new Rock Climb, Zipline and MEGA SWING experience has been a hit, and they are also running their Rock Climb, Abseil and Zipline experience!
Loved the Mount Lofty Adventure Hub and ready for something new? Then the Southern Adventure Hub is for you! Set in the heart of wine country, the Southern Adventure Hub is a must try start to your day of exploring McLaren Vale. Book in quick to get a spot on their Rock Climbing and Ropes Experience, an adventurous and fun event for the whole family.
Phone: 08 8472 0933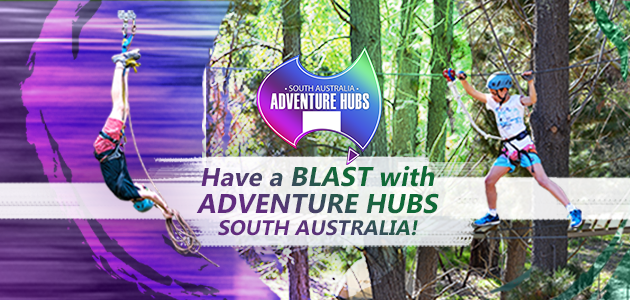 Beam Camp
At Beam Camp, soar past the boundaries of everyday life while exploring coding, immersive virtual reality, robotics and drones.
Beam is the innovative holiday camp for bright sparks aged 7 – 12 and is run by the education team at Lumination made up of STEM Educators, Robotics Experts and Coding Superstars. The program will run at Prince Alfred College, Woodcroft College and St Peter's Girls' School from 30 June – 16 July 2021.
At 'Red Planet Rescue' drone coding camp, navigate your drone around the model Mars colony using block coding and learn core concepts such as iteration, functions and variables while you're at it!
At 'Beyond 2021' VR coding camp, campers will use fully immersive virtual reality technology to explore our solar system and beyond and discover what challenges will be facing the colonists in the Trappist-1 system.
At 'Countdown to Mars' robotics camp, campers will build their very own rover and then program it to perform essential tasks on Mars.
Use the code EARLYBIRD25 for $25 off your registration before 20 June 2021
Blue Lake Holiday Park
Blue Lake Holiday Park is set on 27 acres of beautifully landscaped gardens, nestled within a volcanic landscape and situated between two crater lakes.
The park is located in Mount Gambier, which is only a 4.5 hour drive from Adelaide and next to Australia's world famous and mysterious Blue Lake.
The park is a truly wonderful place to visit these school holidays to get away from it all, with a playground and jumping pillow that the kids will love, plus there's a tennis court, indoor games room and a golf course right next door! Currently, they have availability in various accommodation types such as Lakeside Villas, cabins and caravan & camping sites, some of which are also dog friendly.
Mount Gambier is part of the Limestone Coast and with its spectacular natural wonders, there's plenty for everyone to see, do and explore!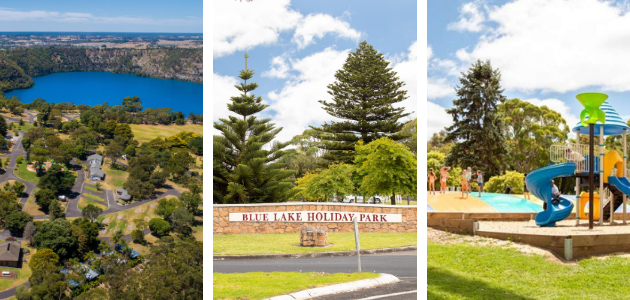 Capri Theatre
For the containment and entertainment of your ankle biters, Capri Theatre has the legendary Peter Combe and the putrid Mr Snot Bottom live on stage in the July school holidays.
Peter will perform his hit Fringe show 'Fix the Fence with Sticky Tape' with the all singing, all dancing Theatre Bugs kids.
Sunday 4 July, 2pm | Tickets $17.50 – $20
Mr Snot Bottom's stinky, silly show is an interactive stand-up comedy performance for kids with lots of gross-out humour and songs! Brought to you by Do Something Today.
Saturday 17 July, 11am | Tickets $15 – $20


CIRKIDZ
Make it a Wicked Winter at Cirkidz these holidays
Jump, soar, and bounce away the winter blues these school holidays with a trip to the SA Circus Centre! Everyone's favourite trainers and sessions are back this July to teach kids aged 5-12 how to climb, swing, balance, and more. Different sessions focus on different skills for a whole variety of circus fun. Will you choose to soar in the Aerial silks and trapeze, or bounce high on the trampoline? Parkour over objects or juggle up a storm? If you can't choose, pick a session that includes a bit of everything!
While the kids are having fun, something pretty important happens on the inside; did you know circus is proven to benefit four areas of mental wellbeing in children (stress relief, self-esteem, confidence, and socialisation)? A Cirkidz school holiday program is the best way to try out this fantastic program, which is built on 35 years of experience.
– Full day and half day sessions available
– Widest range of circus activities on offer
– Covid-safe activities and facilities
– Learn from professional circus artists
– Indoor, heated venue
Check out the full program here then nab your spot online before everyone else — these sessions are guaranteed to sell out!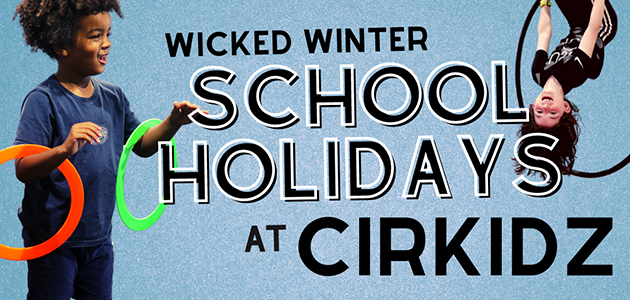 City of Holdfast Bay
School Holidays? Looking for something to do? Grab the kids and getaway to the Bay.
The City of Holdfast bay is jam-packed with plenty to do; see the latest movie, have fun on the heated waterslides and mini-golf, checkout the Alpine Winter Festival with ice-skating, live music and delicious food. Why not make it a family getaway with something for everyone.
The best thing is that you don't need to travel too far from home for a short holiday with all the trimmings … from fabulous food and wine, shopping and family fun.
City of Salisbury School Holiday Program
Join in the fun these school holidays with the Salisbury Libraries, Community Centres and Hubs School Holiday Program!
From making video games to digging for dinosaurs, there is always an affordable and fun activity suitable for children of all ages (including youth).
Activities these coming holidays include:Movies at The Mawson Centre (come along and watch 'The Croods' or 'The Dragon Rider')
The Library Olympics at Salisbury West Library
Healing the HeART of our Country Art Exhibition at Twelve25 Youth Enterprise Centre
Magic Music Show at Bagster Road Community Centre
You can even learn how to program 'real robots' at the Para Hills Community Hub and much more!
Bookings are essential.

DANCE STAR LIVE Presents 'I AM ME'
An interactive children's show debuting these July School Holidays.
A show that inspires confidence, develops rhythm and encourages creativity. Designed specifically for 2-6yr old's, DANCE STAR LIVE is a 1 hour interactive production that will have everyone up and dancing.
Meet Flexi Lexi and Sisqo Disco, 'Gen Alpha's' newest role models; here to take you on a journey to discovering your true self. With show-stopping vocals, amazing dance moves and the catchiest tunes yet, it's 2021's most exciting show to date. An entirely inclusive show for…ABSOLUTELY EVERYONE!
Thursday 15 – Sunday 18 July 2021 | 10am & 12pm | Tickets: $22.00 each | Family Pass for $80.00


Earth Adventure
Earth Adventure is running some amazing family friendly tours during the July School Holidays
Enjoy scenic views of the cityscape on their Adelaide City Kayak Tour. Relax as their fully qualified instructor guides you on a kayak along the River Torrens. As you enjoy your tour you can find out more about the history and significance of the river and surrounds, making it a fun and educational experience for all!
Looking for something a bit more thrilling? Go Rock Climbing and Abseiling with Earth Adventures qualified rock climbing guides! At two great locations, Morialta and Onkaparinga Gorge, this is a fun day on the rocks for you and your family. From beginners to experienced climbers, Earth Adventure has the set up for you.
Phone: 08 8165 2024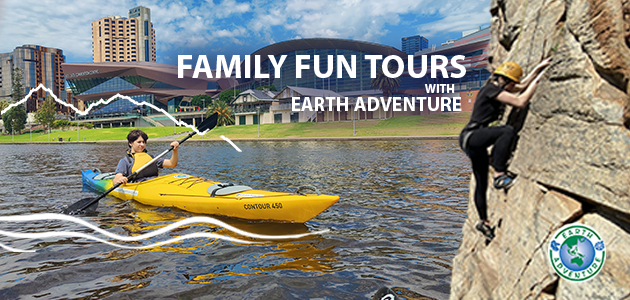 Gilles Plains Shopping Centre
Watch out for animals on the loose running wild around Gilles Plains Shopping Centre during the July school holidays.
It's a safari like no other and it's free! 🌴 🐍
What's On:
Safari Balloon Twisting | Tuesday 6 July | 10am – 1pm
Safari Crafts | Wednesday 7 July | 10am – 1pm
Animal Encounters | Thursday 8 July | 10am – 2pm
Meet their furry, feathery & scaly friends
*All activities are subject to change with little to no notice.
Hallett Cove Shopping Centre
Swim, surf and dive into these July school holidays! 🐳🧜‍♀️
Get ready for an unmissable experience at Hallett Cove Shopping Centre when as you are taken Under The Sea. Dive into FREE, fun experiences:
Sushi Workshop with Sushi Hub – Monday 5 & Tuesday 6 July, 10am – 2pm
*Bookings are essential. Booking link will be available on 24 June from 9am.
Located: Outside of Drakes
Eyes & Vision's Family Fun Day | Tuesday 6 July, 10am – 1pm
Free Face Painting, Crafts and meet & take a photo with Elsa from Frozen. Plus: Get your kids eyes tested.
Located: Outside of Eyes & Vision
Balloon Twisting | Tuesday 13 July, 10am – 1pm
Located: Outside of Drakes
Meet A Real-Life Mermaid (20 min sessions) | Friday 16 July, 10am – 11am & 1pm – 2pm
Enjoy interactive games, conservation talks and photo opportunities.
Located: Outside of Drakes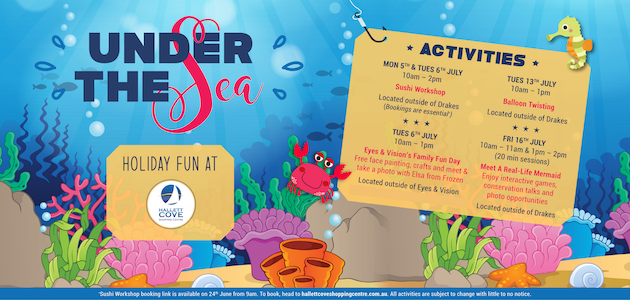 Little Picassos: Winter School Holiday ART Camp, classes and Events
Join Little Picassos this Winter for a selection of wonderful holiday classes in a studio setting that provides an inspirational and motivational Art space for children.
Three studio locations, Glenelg, Magill and Hyde Park.
Their Art programs have something for everyone, classes with accompanying adults from 2 years, drop and go sessions from 4.5 years for 1, 2 or 3 hours, half and full day experiences in a variety of mediums including: drawing painting, printmaking, sculpture, clay, textiles and construction. Choose more than one session on the day and your child will be fully supervised over the breaks.
Classes running 5 – 17 July with something different every day. Times vary each day – check their programs for details.
GLENELG – 686 Anzac Hwy, Glenelg | HYDE Park: Rear of 330 Unley Road, Hyde Park | MAGILL: 485 The Parade, Magill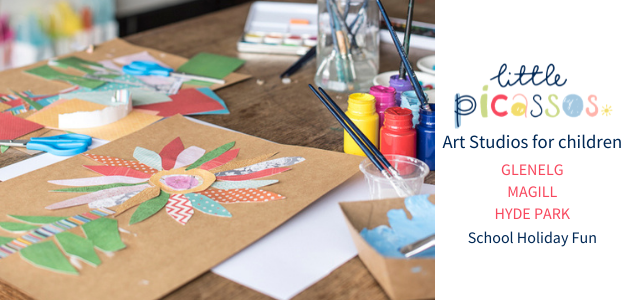 Migration Museum
Free Animation Workshops
This July school holidays, the Migration Museum will be holding FREE animation workshops where you will be able to explore the visible and invisible parts of your identity by making individual animations.
'Animate Yourself' will teach participants how to use the digital animation program 'Procreate', and sound program 'Garage band' to create unique animations that tell your story. You will work with artists Anna Hickey-Moody and Angelica Harris-Faull in developing visual expressions of the invisible and visible parts of your identity and telling a story about why these aspects of yourself matter.
All animators will be provided with an iPad and stylus to create your masterpiece! Bookings essential.
Friday 16 July – Sunday 18 July | Friday, 1pm – 4pm | Saturday & Sunday, 10am – 1pm & 2pm – 5pm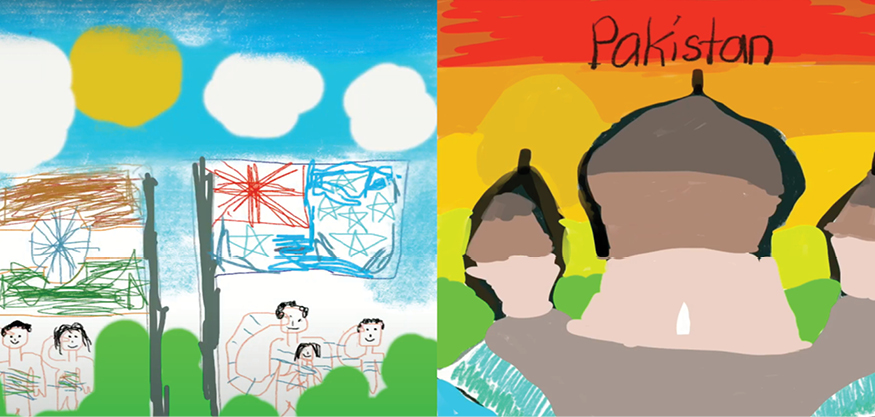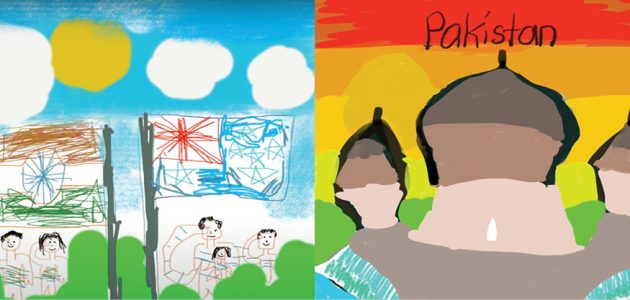 National Motor Museum
GooRoo Animation Workshops
Are you the next Steven Spielberg? Visit the National Motor Museum this school holidays and find out!
These FREE GooRoo Animation workshops will be held during the middle weekend of the holidays (10 – 12 July) where you will learn how to create your very own movies. GooRoo will teach you about what goes into making a film, giving you a behind the scenes glimpse into producing an animated movie at a professional level. Be inspired by the vehicles on display, and create your own plasticine car to be the star of the show!
Movies will be filmed and put together using the Stop Motion Studio App available on mobile devices. They will then be uploaded to YouTube via the GooRoo Animation Workshops channel so you can share them with all your friends and family!
Saturday 10 – Monday 12 July 2021, 11am – 3pm | Free with Museum admission
Bookings are preferred (via phone) – 08 8568 4000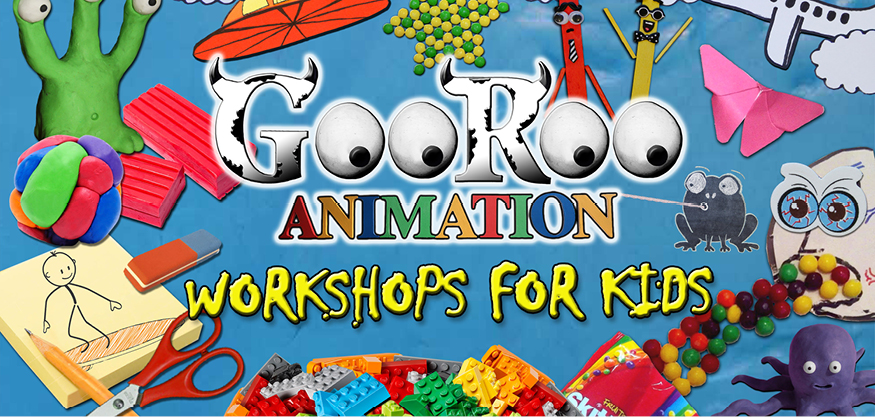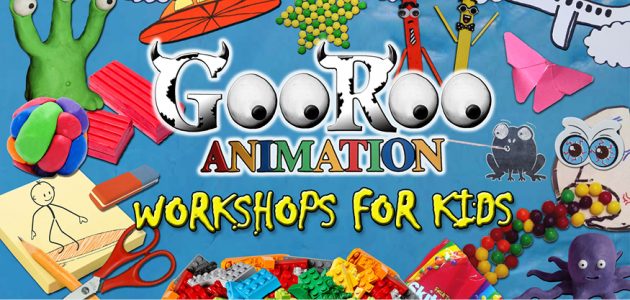 National Railway Museum
Open every day of the July School Holidays with engines and carriages to explore, displays and a huge model railway plus miniature train rides included with admission.
Annual Family Fun Fair | Thursday 15 to 18 July 2021
Great family fun with all trains running all day, every day; full size black steam engine Peronne, those Adelaide great suburban Redhen railcars, and the very popular small steam engines blue Bub and green Bill! All train rides on the three trains are included in admission! Plus entertainment including Cool For Kids, Chris and his Barrel Organ, and Dino Girl with her dinosaur activities. Plus entry to loads of displays, food and drink, and other attractions, including the huge model railway.
Tickets to the Family Fun Fair: Family – $46 (2 adults and up to 3 children) | Adult – $20 | Concession – $12 | Child – $10 (5yrs to 15yrs) | Under 5 years – FREE
National Railway Museum | 76 Lipson Street | Open daily, 10am to 4.30pm | Ph: 8341 1690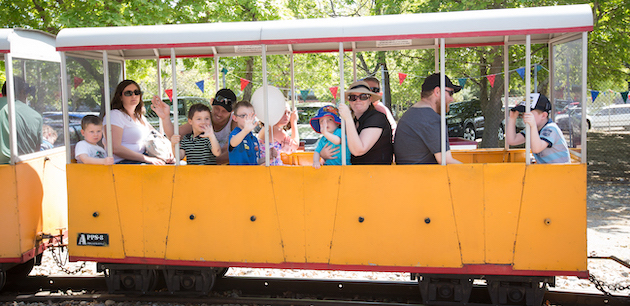 Para Hills Community Club Kids Crew
Join the Para Hills Community Club's Kids Crew for school holiday fun!
Choose from a range of different entertainment and activities which will surely keep the kids happy these school holidays.
Willy Wonka High Tea | Wednesday 7 July, 11.30-1.30pm | Tickets: $26.50 adult and child. Ages 0-2 are free
CLICK HERE TO BOOK
Petting Zoo | Friday 9 and 16 July, 11.30am, 12.15pm, 1pm and 1.45pm | Tickets $6 per child (Adults and kids under 2 don't need to register). Includes Petting Zoo, craft and a voucher for a kid's meal which can be redeemed in Bistro or Club Bar.
CLICK HERE TO BOOK
Mini Craft Day | Wednesday 14 July 2021 from 11.30am | Tickets $5 per child (Adults and kids under 2 don't need to register). Includes crafts and a voucher for a kid's meal in their Bistro or Club Bar.
CLICK HERE TO BOOK
Ride-a-Bike Right
July School Holidays Learn to Ride Group Lessons
Ride-a-Bike Right has mastered the art of teaching anyone to ride a bike. Operating since 2011 they have taught thousands of kids (and adults) the joys of bike riding. Your child can learn the skills too in a supportive environment that teaches children to ride a bike the right way.
Ride-a-Bike Right is offering GROUP classes during the July School holidays:
Learn to Ride – 3 morning group sessions, learn to ride in 3 skills based lessons
Private classes also available throughout the holidays and school year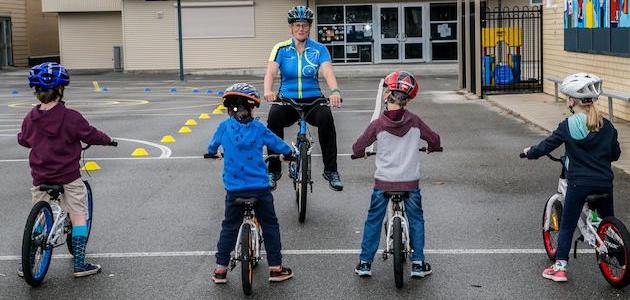 South Australian Maritime Museum
Ship N' Bricks Lego Scavenger Hunt
It's time to get out your spyglass again – the South Australian Maritime Museum have got a new FREE scavenger hunt for you!
This July school holidays, the displays at the Museum will be taken over by all sorts of maritime characters – of the Lego kind. There are 12 mini-figures stowed away among the collection, each with their own hiding spot and story to tell. Follow the clues in your Ship N' Bricks guide book to discover all their secret spots.
One lucky adventurer will also win a Ship in a Bottle Lego set of their very own to build at home. Simply fill in the form on the back of your guide book and place it in the box at the front counter for your chance to win.
Saturday 3 – Sunday 18 July 2021 | Open 10am-5pm daily | Activity free with entry
Wonders from the South Australian Museum
Wonders is a free exhibition that brings the stories of 165 incredible objects to life from across the Museum's collection of more than 4 million objects, many of which have never been on public display before.
Marvel at a fragment of Mars which fell to earth in Egypt in 1911. Be amazed at the size of giant sloth bones that were found in Argentina in 1787. Gaze at a Venus' Flower Basket, an exquisite glass sponge found in the deep waters of the Pacific Ocean.
These are just some of the many extraordinary objects that will be on show.
The exhibition commemorates the South Australian Museum's 165th birthday in June 2021.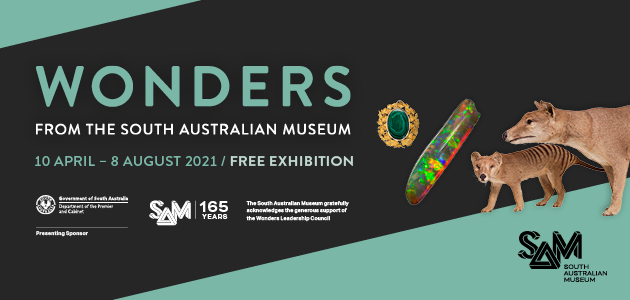 Stuart Little (A Children's Play)
Stuart Little is the second son of Mr. and Mrs. Little and younger brother of George Little. He also happens to be a mouse. Stuart may be little but he has a BIG personality! Join Stuart on his adventures of family, courage and friendship.
Take the kids along to this fabulous production from Monday 12 – Friday 16 July! This production of Stuart Little will be performed every day from 10am-11am at St Philip's Church 84 Galway Ave, Broadview. It is best suited for ages 4 and up but will be fun for the whole family! Single Tickets are $20 and Family Tickets (good for 4) are $70.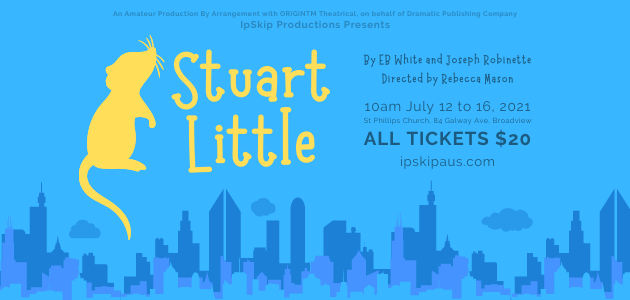 Theatre Bugs
Theatre Bugs are back with their much loved school holiday programs.
Theatre Bugs – Children will enjoy a fun and fabulous week filled with drama activities, rehearsing, and making props which finishes with a production of 'ELLA ENCHANTED' at 5pm on the last day. BOOK HERE
Mini Bugs – A 3 hour session on both Mondays of school holidays, full of preschool fun. Ages 3 to 7 attend a fun holiday program filled with an adventure theme, craft making, story telling and at the end perform a dance number for family. BOOK HERE
Kids Camera Action and Theatre Bugs brand NEW Holiday Program iPad 101 & Vissual Affects. Students bring their tablet devices to learn how to not only film but be able to film and create at home. Starring in each others scenes they then learn about the editing tools like visual effect. Students will learn how to add in explosions or walking through walls and much more! Hurry spots are filling fast!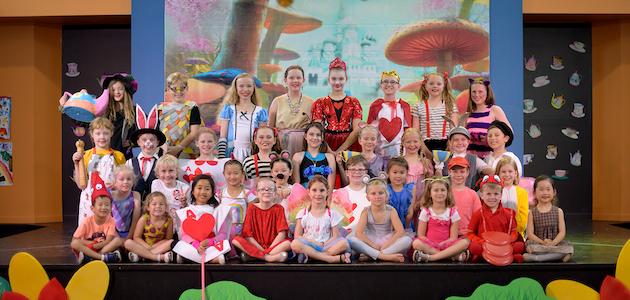 True Radiance
True Radiance was created to Inspire & Empower the women of tomorrow to love their version of Beautiful, to radiate Confidence and to step into their Purpose. Specialising in workshops to encourage Teen and Tween Girls to be authentic, and happy, healthy and empowered. These July Holidays True Radiance are offering two workshops:
The 2 Day Teen Girl Workshop, "Be You, Be Bold, Be Radiant" is an interactive workshop, where girls aged 13-17 will be empowered to love their version of Beautiful, to understand the connection between a healthy mind & body, and to radiate Confidence. Focussing on topics such as self-esteem, nutrition, body image, social media and more, it will be a space to share and grow. Held over two days, each participant will receive materials to take home, a goodie bag and food and drink.
The 1 Day Tween Girl Workshop, "Radiant You" is a fun hands-on workshop for girls aged 10-12. They will be empowered to love their version of Beautiful, to start to understand the importance of a healthy mind and body, the importance of friends, and to radiate Confidence. Through discussion, activities and videos the girls will have a place to share and grow and ask questions. Each participant will receive a goodie bag and food and drink for the day.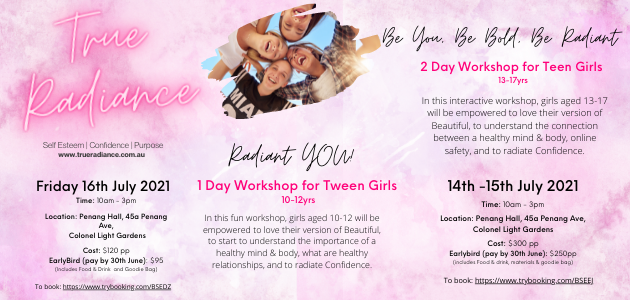 Uniqorn Eats
Uniqorn Eats is a fun-filled, over the top cafe on Grenfell st.
If you're looking for a food experience like nothing else you've ever seen before, you can't go past Uniqorn Eats, Australia's brightest, funnest and most colourful cafe! Inside is a magical wonderland of all things unicorns, rainbows and fun times.
Located at 226 Grenfell St (Trust us, you can't miss it!) This little hidden gem is everything a child or big child could ever dream of! We're talking rainbow pancakes, HUUGE waffles, burgers, over the top milkshakes, their world famous rainbow cheese toasties and ALL of the lollies and Uniqorn treats.
The adults aren't forgotten either, they have a great cocktail list, healthy brunch options and heaps of vegan options.
Uniqorn Eats adds some spectacular and crazy specials weekly, so make sure you follow their socials and flick them a message to reserve your spot
Check out their insta here for all of their amazing creations!

Urth Clay Studio
School holiday pottery classes for kids.
Kids have wild imaginations. Urth Clay Studio is a place where children can explore their creativity. They can submerge their hands in the mud to reach places that regular conversations won't allow.
Urth Clay Studio's goal is to build self-confidence, trigger curiosity, and allow the artistic flair to bloom from each child.
Term 3 and holiday sessions are available now.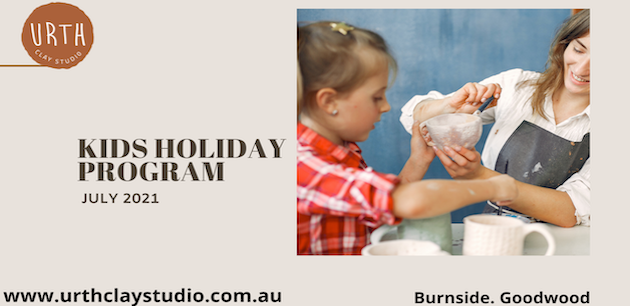 West Beach Adventure
West Beach Adventure is Australia's most iconic aerial adventure park.
There's aerial adventures, obstacles and fun for all ages, plus amazing views over the coastline.
Mega Climb – Australia's largest challenge course boasting over 80 aerial obstacles, ranging from heights of 5 to 25 meters. The MegaClimb is a truly stimulating experience giving guests of all abilities the opportunity to push their limits.
MegaJump – For those who are up for the ultimate challenge, you can take a leap of faith from the MegaJump.
Giant Swing – After being strapped into your seat on the ground, you'll be slowly lifted to 18m high where you can take a quick look around – revel in the views of the ocean and the beautiful Adelaide coastline, before plummeting back to earth at speeds of up to 70kph. Ride alone or enjoy the thrill with a couple of friends.
Kids Course – Little ones not ready to tackle the iconic MegaClimb? Test their metal with the new Kids Course! With ten exciting challenges finishing with a thrilling Zip line, the mini course is the perfect way to tire out little monkeys. Ideally located next to West Beach Adventure's Cafe, you will be able to encourage them from the ground while enjoying a cup of their shockingly good coffee.
4 Hamra Ave, West Beach | Ph 1300 634 269
Wilderness Escape Outdoor Adventures
Wilderness Escape Outdoor Adventures school holiday programs are back on this July!
Give your child the gift of adventure with one of their amazing outdoor programs. Ranging from rock climbing days, Adventure Hub ziplines and mega swings, exploring nature and wildlife, crazy chemistry, mountain biking and much much more, there is something for every age group to do and see. Plus, it's fun and educational!
Wilderness Escape is one of the largest outdoor education program providers in South Australia and has been running for well over twenty years. With fully qualified instructors, and a wealth of experience under their belts you can rest easy knowing that your child is having a fun day under their care.
Ph: 08 8165 2022 | Email info@wildernessescape.com.au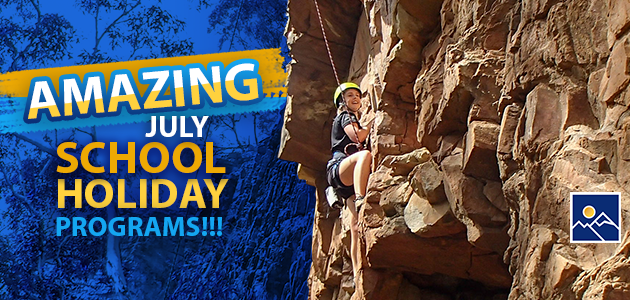 WINGS2FLY JUNIOR THEATRE
Wings2Fly Junior is an informal introduction to theatre, suitable for young actors aged 6-10 years.
Students will be separated into small groups on the first morning (keeping friends together). Each group will have their own director and together they will rehearse and learn a short play in only 3 days, ready to perform on the stage to family and friends on the final evening. There will also be time for drama games and activities over the workshop.
This performance will include basic costumes, set, props and the most important thing – lights – fully supported by Wings2FlyTheatre's highly regarded industry professionals. No prior experience necessary. Perfectly suited to young theatre enthusiasts, with opportunities to also build self esteem, make new friends, improve reading skills and have a lot of fun along the way!
Dates: Rehearsals Tuesday 13 – Thursday 15 July | Performances Thursday 15 July, 6pm and 7.30pm | Holden Street Theatres, 34 Holden Street Hindmarsh
Woodhouse Activity Centre
'BEST OF' SCHOOL HOLIDAYS UNPLUGGED
Woodhouse's BEST program developers have hand-picked the BEST activities from their BEST 'kids only' day camps to create the 'BEST OF' School Holidays UNPLUGGED this winter.
Tried and tested, these days are guaranteed to entertain, so all you need to worry about is which day suits your busy schedule best… and let them do what they do best:
Provide action-packed, screen-free memories for your 5-13 year old, on a 54 hectare natural wonderland.
And, every day is programmed with a wet weather contingency so you can plan your workday or 'me time' with confidence, knowing the show will go on! They have several large indoor spaces at their disposal and will simply adapt the programs to stay indoors. Of course, a little water never hurt anyone so, where appropriate, the program will continue outdoors as planned!
'When I asked my daughter how her day was, her simple response was "Epic" "I loved it, I had so much fun". Woodhouse has been the highlight of the holidays for Lucy.' Emily Browne


YMCA Inner North East Adelaide
Looking for a jam packed school holiday program with Gymnastics workshops/classes, Kindergym and Stunt skill sessions to choose from in the winter school holidays?
Work on your handstands & cartwheels, learn some circus or trampolining skills, perform a flip, try Dance Acro or Cheer.
Select the School Holiday link to check the range and schedule of sessions at YMCA INEA | 10-18 Albert St, Windsor Gardens.
We also have an extensive list of individual posts listing special events, entertainment, shows and much more in our Winter School Holidays 2021 category.


Want even more inspiration for the Winter School Holidays?
MORE IDEAS FOR THINGS TO DO IN THE SCHOOL HOLIDAYS
---
At Play & Go Adelaide we make every effort to provide accurate information to the best of our knowledge at the time of publication. We recommend confirming times, dates and details directly before making any plans as details may be subject to change.
SUBSCRIBE
Want to get all the latest events and activities straight to your inbox?
Subscribe to our weekly email newsletter below to keep up to date with our latest posts and find out all the best events & activities for Adelaide families. Newsletters are only sent once a week, and you may sometimes get a special offer exclusively for our subscribers only!