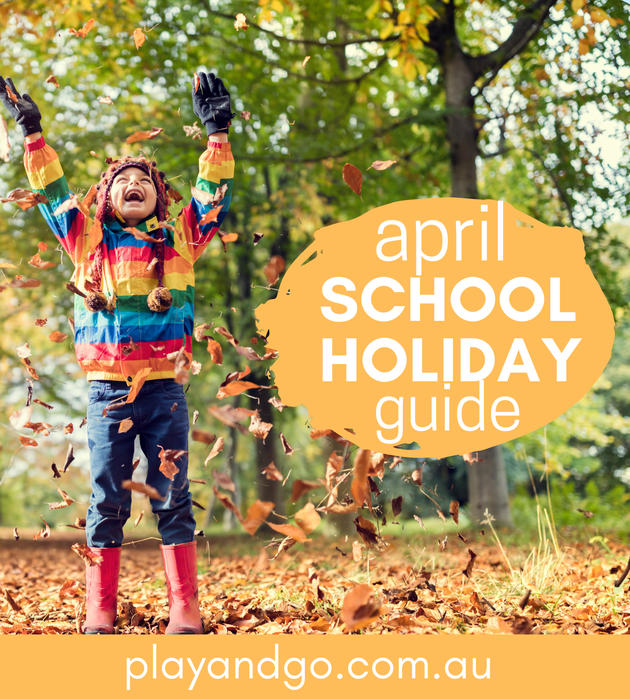 Your guide to all the best activities & ideas and school holiday programs for kids in Adelaide during the April School Holidays.
South Australian Autumn School Holiday Dates: Saturday 10 April – Monday 26 April 2021
Autumn is the perfect time to get the kids out and about during the school holidays with warm days and cool nights. To make it easier for you to find things for the kids to do, see our Guide below, featuring some of the most popular, and some not-so-well-known activities on offer.
Check out our list of venues and links to their websites so you can simply click through to check out the activities on offer. Most programs are open to school age children 5 years and older but there are some specifically for younger kids. Remember to book in early if your child is interested in participating as there will be number restrictions and classes fill quickly. When making a booking be sure to tell them you heard about them through Play & Go!
♥

SCHOOL HOLIDAY PROGRAMS & WORKSHOPS
♥

SCHOOL HOLIDAY FAMILY FUN & ENTERTAINMENT
---

Adelaide Botanic Garden
Discover a new playground for your little adventurers at Adelaide Botanic Garden!
Located only steps from the hustle and bustle of the Adelaide city centre, the garden is home to an accessible oasis that kids of any age can enjoy. While every nook and cranny of the garden is filled with wilderness wonders, there are some locations where active young explorers especially thrive:
Learn Here. Stimulate your senses in the Little Sprouts Kitchen Garden.
Escape Here. Let your imagination run wild in the Aussie Forest.
Explore Here. Discover a collection of curiosities in the Santos Museum of Economic Botany.
Play Here. Be the captain of your own race boat at the Mediterranean Garden.
Connect Here. Get the wiggles out on rainy days in the Conservatory
And don't miss the Adelaide Botanic Garden School Holiday Program – a range of events running exclusively during holidays to inspire and entertain. Book your spot now – click here for a full program of events.
Adelaide Central Market
Big Market Adventures for Little Foodies is back at the Adelaide Central Market these school holidays!
Try the Market Trail, where each little foodie will receive a market bag and map to guide them to each of the ten pit-stops to receive a sample item at each stop. The sample items range from cheese, yoghurt, a piece of seasonal fruit and sweet treat. You can't beat the Market Trail for value and fun these school holidays and it is recommended that you book your place in advance as tickets are limited, however (when available) bookings will be accepted on the day.
If you have a little chef in the house you may wish to try Little Market Chefs, cooking classes by Sprout for kids aged between 6 and 12 years. All of the produce will be fresh from Market stalls and the classes will be fun, interactive and each class will include a small take away meal of the dish they prepare. Bookings essential.
Adelaide University Sport
Adelaide University Sport School Holiday Program
Believe it or not, school holidays are right around the corner again. This means finding fun, engaging, and active things for the kids to do. Fortunately, the Adelaide University Sport School Holiday Program is back with a wide range of sporting activities to keep your children occupied.
The AU Sport School Holiday Program focuses on building your child's self-esteem, social skills and physical movement through fun and inclusive activities. Activities range from a modified approach for younger children to introduce them to different sports and a more structured approach for older children. Each day of the Easter program features 1-2 main sports along with other games and activities as well as team building exercises.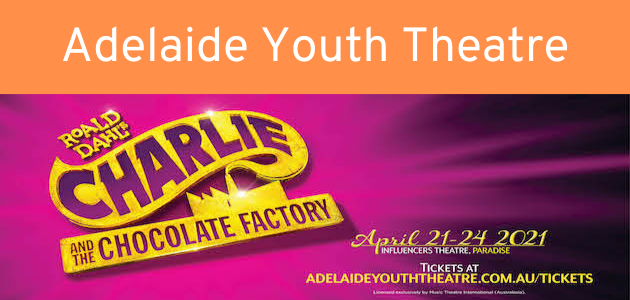 Adelaide Youth Theatre –
Charlie & the Chocolate Factory
Based on the famous novel by Roald Dahl, Charlie and the Chocolate Factory features an original score composed by Marc Shaiman with lyrics by Shaiman and Scott Wittman (Hairspray) and a book by David Greig. The score also pays homage to the Leslie Bricusse/Anthony Newley score from the 1971 film with songs from the motion picture including "Candy Man," "I've Got a Golden Ticket," "Oompa Loompa Song," and "Pure Imagination."
The world-famous Willy Wonka is opening the gates to his mysterious factory…but only to a lucky few. Young Charlie Bucket and four other golden ticket winners will embark on a life-changing journey through Wonka's world of pure imagination including chocolate waterfalls, nutty squirrels and the great glass elevator, all to be revealed by Wonka's army of curious Oompa-Loompas.

Adelaide Zoo & Monarto Safari Park
It's lunchtime at Adelaide Zoo and Monarto Safari Park these school holidays!
Enjoy Zoo Foods school holiday activities at Adelaide Zoo and Monarto Safari Park. Visit animals around the sites and write down your favourite recipe to make your own treats based on their favourite foods.
Visit the school holiday pages on their websites for the full recipe instructions and submit a photo of your little one's creation for your chance to win a yummy food prize and feeding experience!
All activities are free for Zoos SA members and included with your entry ticket.
Click the links below for more information and ticket bookings. You can also follow Adelaide Zoo and Monarto Safari Park on Facebook.
A
dventure Hubs South Australia
Adventure Hubs South Australia is back, with some great family fun experiences and private group bookings available.
The Mount Lofty Adventure Hubs day experiences have been the talk of South Australia! Go Rock Climbing, Abseiling, Ziplining and more at this amazing Adventure Hub sequestered amidst beautiful woodland forests. Their school holiday day experience is a must-try, or book a party and spend the day!
Loved the Mount Lofty Adventure Hub and ready for something new? Then the Southern Adventure Hub is for you! Set in the heart of wine country, the Southern Adventure Hub is a must-try start to your day of exploring McLaren Vale. Book in quick to get a spot on their Rock Climbing and Ropes Experience, an adventurous and fun event for the whole family.
Phone: 08 8472 0933

AFL Max
Play to the Max these School Holidays!
With 2 hours of play from just $22.50 – kids can explore the trampolines, rock climbing, inflatables, interactive screens, field games, skill challenges and more!
Looking for holiday workshops? They've got something for everyone!
· Footy fans, sign up for their Max Active Holiday Camp
· Aspiring young leaders, join the Girl Power to the Max Workshop
· Little ones, join the Mini Max School Holiday Sessions (3-4yr olds)
Parents, relax in the café with barista made coffee, lunch specials, WIFI and great views of the kids below.
AFL Max is open every day of the School Holidays, Friday 9 April – Monday 26 April | Online bookings essential.

BOUNCE
The BOUNCE SA venue is based in Adelaide in Marleston. It's a massive indoor adventure park that provides an adrenaline rush for all ages.
Imagine more than 50 interconnected trampolines with the Big Bag, Slam Dunk and Dodgeball courts rolled in. It's also home to the famous BOUNCE X-Park obstacle course so you can get your ninja on! Taste the rush of extreme sports and freestyle gymnastics without the hard landing. Whether you're practising your aerial tricks or just getting a killer workout while you warp the laws of gravity, it'll be pure awesomeness every time. Unleash your free spirit!
The team are super fun and helpful, and while there are some current changes to the way Bounce works thanks to Covid restrictions, essentially you can enjoy everything that you usually would and rest assured knowing the cleaning and venue management are professional.
Churchill Centre
Join in on the free madness these school holidays at Churchill Centre!
Week 1: Decorate a tea-cup | Wednesday 14 – Saturday 17 April, 11am – 2pm | Sunday 18 April, 12pm – 3pm
Week 2: Decorate a tea-pot | Wednesday 21 – Saturday 24 April, 11am – 2pm
No bookings required. Limited number of items per day. Check-in and social distancing measures apply.
PLUS, giant chess, cornhole, croquet and more!!
AND don't forget to visit Little Chicago Express, Adelaide's largest and FREE indoor Shopping Centre playground! Located in the Food Court. Click here for playground opening hours.
Eat, drink, shop and play at Churchill Centre. Churchill Road, Kilburn
Cirkidz
Learn Aerial arts, Parkour, Acrobatics & more at Cirkidz Circus School these holidays
Did you catch a circus show during festival season? Treat the kids to a circus experience where THEY get to be the stars! Cirkidz Circus School are holding their popular half-day and full-day circus workshops in Bowden these April School Holidays. Choose from a specialty workshop in Aerial, Parkour, or Trampoline & Acrobatics, or try a session that juggles a bit of everything. All sessions are suitable for ages 5 – 12 (except for Parkour, which is strictly for ages 8 – 12).
The SA Circus Centre, Home of Cirkidz is located in Bowden and is fully-equipped with everything from trapeze to tight-wire to trampoline; it's impossible to run out of ways to keep active bodies busy and creative.
Their fun and friendly trainers have years of experience sharing their passion for circus with the kids of Adelaide — in fact, this not-for-profit organisation has been running for over 35 years. And it's not only circus skills that they teach; Cirkidz classes have been proven to help improve kids' confidence, resilience, health and wellbeing.
Join the Cirkidz community and see why thousands of Adelaide kids choose to run away and join the circus!
City of Charles Sturt – Free School Holiday Sports Program
Registrations are now open for the City of Charles Sturt's FREE School Holiday Sports Program for children aged 3-17 years of all abilities.
To be held from Friday 9 April to Sunday 25 April 2021, with 20 sports providers offering 70 activity sessions across the City, including karate, dragon boating, tennis and more.
Be sure to book in early as there are limited numbers for each activity.

Cleland Wildlife Park – Wildification
Go wild these school holidays at Cleland. Drop your kids off for a full day of games, scavenger hunts, animal encounters, educational experiences and nature-based activities.
Every school holidays Cleland has a new theme to ensure your children are motivated to engage, learn and conserve. They get a chance to get active, be hands-on and try new things – without a screen in sight!
These school holidays will be all about animals and nature detectives. Who has a spoon-shaped bill? Follow the clues to reveal some cool and interesting facts about the unusual animals at Cleland Wildlife Park. Play 'Camouflage!' – will you be caught? Animals are masters of camouflaging – Get creative and design an animal 'hide-n-seek' masterpiece. Kids can even bring their binoculars – you never know what they might see!
There are only 15 spots per day, so book now to avoid missing out.
Tuesdays, Wednesday and Thursdays during April School Holidays 2021 | 9:30am – 3:30pm
Dolphin Sanctuary Kayak Tours
Looking for a special gift for an adventure lover? Why not purchase a gift voucher for an awesome and unique kayak tour right in our own backyard.
The Adelaide Dolphin Sanctuary at Port Adelaide is the hub of marine adventure. They will take you on a guided tour through some of SA's most beautiful waters, where you will paddle through the creeks of 10,000 year old mangrove forests and along the way get up close and personal with one of the oceans most playful and friendly creatures.
In the marine park, visitors have the opportunity to kayak amongst more than 30 resident bottlenose dolphins and other dolphin visitors that consistently come and go. You can watch them peacefully socialise, feed, play and nurse their young in their very own environment for an immersive and educational experience
Earth Adventure
Earth Adventure is running some amazing family friendly tours during the April School Holidays
Enjoy scenic views of the cityscape on their Adelaide City Kayak Tour. Relax as their fully qualified instructor guides you on a kayak along the River Torrens. As you enjoy your tour you can find out more about the history and significance of the river and surrounds, making it a fun and educational experience for all!
Looking for something a bit more thrilling? Go Rock Climbing and Abseiling with Earth Adventures qualified rock climbing guides! At two great locations, Morialta and Onkaparinga Gorge, this is a fun day on the rocks for you and your family. From beginners to experienced climbers, Earth Adventure has the set up for you.
Phone: 08 8165 2024
Free Fun – Home Delivered by Scouts SA
'FREE FUN – Home Delivered' offers a series of monthly fun indoor and outdoor activities and challenges sent by email.
No-one knows action-packed fun and interactivity like the Scouts who have created Free Fun aimed at kids aged 4-11 and their families.
There are plenty of fun activities you can try at home:
Elephant Toothpaste
Make your own Naan Bread
Campfire Jaffa Cakes
Fireworks in a bottle
Alka-seltzer rockets
These projects will help bring out the ability of the kids to challenge themselves, build resilience, learn new skills and most of all – have fun!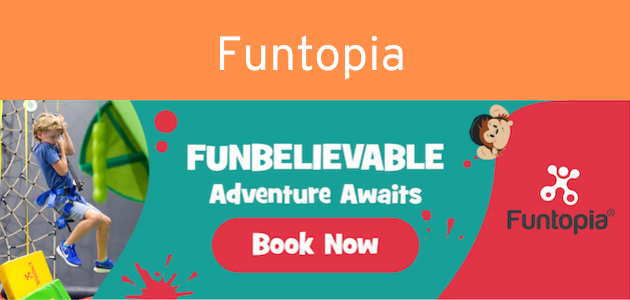 Funtopia Prospect
Funbelieveable School Holiday Deals!
Funtopia is the indoor adventure playground you've gotta see to believe! With their 5-storey Playground World, state-of-the-art rock-Climbing World, a fully enclosed, little human-proof Toddler World AND restaurant-quality food, coffee, and even a cheeky beer or wine.
Funtopia really is the place for everyone!
Funtastic Deals:
3-hour full access to their Playground World
Double Pass: $30
Triple Pass: $45
Quad Pass: $60
Climb like a Funtopian with their Double Up pass which gives you access to join a 75-minute climbing session for 2 people – ONLY $35.
Funtopia is open every day of the School Holidays from 9am – 6pm.
Online bookings essential.
Gawler Green
Gawler Green HAS a Farm EEI, EEI O!
Join in on the free fun these school holidays at Gawler Green!
Old Macdonald's Travelling Farm will be at the Centre from Thursday 15 until Sunday 18 April, 11am – 2pm.
Hand feed, brush, pat and cuddle the animals!
No bookings required. Limited number of items per day. Check-in and social distancing measures apply.
Gawler Green – Local and Convenient | Tulloch Road, Evanston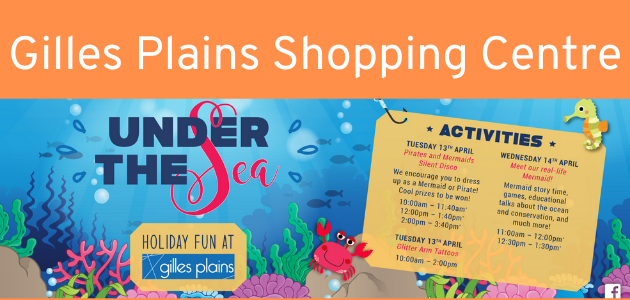 Gilles Plains Shopping Centre
Swim, surf and dive into these April school holidays! 🐳🧜‍♀️
Get ready for an unmissable experience at Gilles Plains Shopping Centre as you are taken Under The Sea.
Dive into three FREE, fun experiences:
Pirates and Mermaids Silent Disco | Tuesday 13 April | 10am, 12pm or 2pm (bookings essential)
Glitter Arm Tattoos | Tuesday 13 April | 10am-2pm (no bookings required)
Meet a real-life Mermaid | Wednesday 14 April | 11am or 12:30pm (bookings essential)
Bookings essential.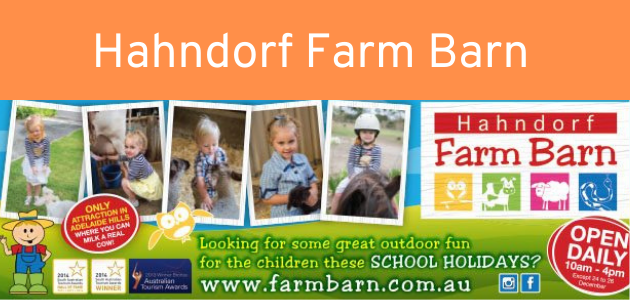 Hahndorf Farm Barn
Looking for some fun activities to enjoy with the kids in the beautiful Adelaide Hills these school holidays?
The Hahndorf Farm Barn is a unique blend of a children's farmyard and wildlife park. You can hold, touch and feed most of their animals in complete safety and at your own comfort level. They pride themselves on providing the best school holiday activities in Adelaide!
There are many activities for kids at the farm – try your hand at milking a cow, take a pony ride, bottle feed baby lambs and hand-feed the camels and donkeys to name a few.
You can easily spend hours here enjoying quality time with your family and friends. Enjoy playing in their playground and sandpit too.
Hahndorf Farm Barn | 2282 Mount Barker Road, Hahndorf | Phone 8388 7289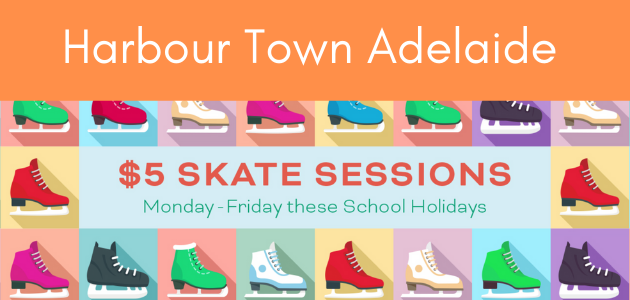 Harbour Town Adelaide –

$5 Ice Skating Sessions
Go all OUT-let at Harbour Town Premium Outlets these School Holidays!
Shop all your favourite brands in the Harbour Town outdoor mall while the kids enjoy indoor ice skating at Frozen Wonderland.
Monday to Friday these school holidays only, kids and adults can enjoy $5 skate sessions. Limited to the first 75 skaters per day, with standard price sessions available onwards.
Week 1: Monday 12 – Friday 16 April 2021
Week 2: Monday 19 – Friday 23 April 2021
You will find the ice-skating rink in Harbour Town's northern undercover area, which is open from 9.30am daily. No booking required.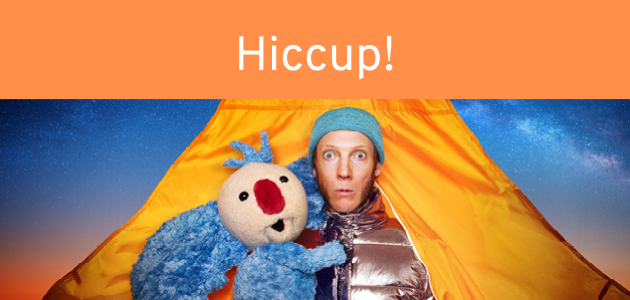 Hiccup!
Presented by Windmill Theatre Co. By Jude Henshall and Ellen Steele
One balmy outback night, a sleep-deprived camper, a cheeky quokka and a particular inventive emu join forces to cure a koala's very stubborn case of the hiccups in the world premiere of this hilarious outback musical extravaganza.
Created by Jude Henshall and Ellen Steele, and featuring creatives from smash-hit productions Grug and Bluey's Big Play, Hiccup is a dazzling family comedy about working together, finding friendship and how to, once and for all, cure the hiccups.
Little Picassos: Autumn Holiday ART Classes and Program
Join Little Picassos this Autumn for a selection of wonderful holiday classes in a studio setting that provides an inspirational and motivational Art space for children.
Three studio locations, Glenelg, Magill and Hyde Park.
Their Art programs have something for everyone, classes with accompanying adults from 2 years, drop and go sessions from 5 years for 1, 2 or 3 hours in a variety of mediums including drawing painting, printmaking, sculpture, clay, textiles and construction. Choose more than one session on the day and your child will be fully supervised over the breaks.
Classes will be running from 12 – 24 April and there will be something different every day. Times vary each day – check their programs for details. Keep an eye on their socials for pop up free events as well.
GLENELG – 686 Anzac Hwy, Glenelg | HYDE Park: Rear of 330 Unley Road, Hyde Park | MAGILL: 485 The Parade, Magill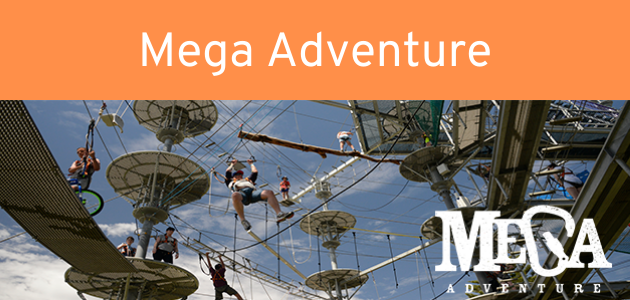 Mega Adventure
Mega Adventure is Australia's most iconic aerial adventure park, located at West Beach in Adelaide.
There's aerial adventures, obstacles and fun for all ages, plus amazing views over the coastline.
Mega Climb – Australia's largest challenge course boasting over 80 aerial obstacles, ranging from heights of 5 to 25 meters. The MegaClimb is a truly stimulating experience giving guests of all abilities the opportunity to push their limits.
MegaJump – For those who are up for the ultimate challenge, you can take a leap of faith from the MegaJump.
Giant Swing – After being strapped into your seat on the ground, you'll be slowly lifted to 18m high where you can take a quick look around – revel in the views of the ocean and the beautiful Adelaide coastline, before plummeting back to earth at speeds of up to 70kph. Ride alone or enjoy the thrill with a couple of friends.
Kids Course – Little ones not ready to tackle the iconic MegaClimb? Test their metal with the new Kids Course! With ten exciting challenges finishing with a thrilling Zip line, the mini course is the perfect way to tire out little monkeys. Ideally located next to Mega Adventure's Cafe, you will be able to encourage them from the ground while enjoying a cup of their shockingly good coffee.
4 Hamra Ave, West Beach | Ph 1300 634 269
Migration Museum
Visit the Migration Museum this school holidays and discover the history of South Australia through the stories of its people.
From trunks to toys, documents to dresses and passports to parasols, there are so many stories to explore.
Young visitors can make a paper origami 'chatterbox'. Children will fold and shape their own chatterbox with help from museum guides and have fun seeing what their paper creation will reveal.
Admission is FREE.
82 Kintore Avenue, Adelaide | 10am – 4pm daily | Ph. 8207 7580 | E. migration@history.sa.gov.au
National Motor Museum
Visit the National Motor Museum in Birdwood this school holidays for a day of motoring fun.
During the first week of the holidays the Museum will be running free (with museum admission) 20 minute Scalextrics racing sessions on a purpose-built track from 11am – 1pm each weekday.
Over the final weekend of the holidays, they will be running animation workshops teaching participants about what goes into making a film providing a behind the scenes glimpse into producing an animated movie. Drawing inspiration from the vehicles on display at the museum, kids can create their own car chase, or assemble their own unique vehicle.
Scalextrics Racing Sessions – Monday 12 – Friday 16 April | 11am – 1pm | Free with Museum admission (bookings preferred)
GooRoo Animation Workshops – Saturday 24 – Monday 26 April | Free with Museum admission (bookings preferred)
Shannon Street, Birdwood | Open 10am – 5pm daily | Ph: 8568 4000 | E. motor@history.sa.gov.au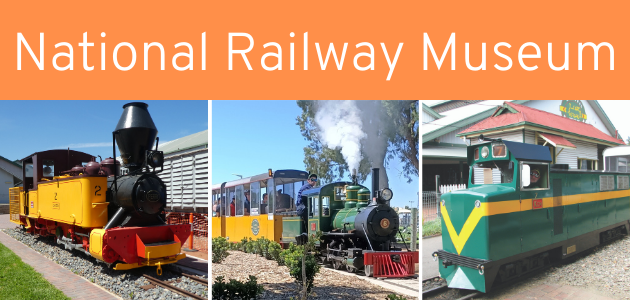 National Railway Museum
The National Railway Museum, being Australia's largest undercover and most enjoyable railway museum is open every day of the Easter period and April School Holidays from Saturday 10 April to Monday 26 April in the heritage-rich Port Adelaide.
Unlimited train rides at the railway museum are included in the entry which is great fun for all the family.
Entry: Family (2 adults and up to 3 children) $36 | Adult $15 | Concession $9 | Children (5-15yrs) $6
The Semaphore Steam Train will be running every day of Easter and every day of the April School Holidays from Saturday 10 to Monday 26 April (apart from Tuesdays and Thursdays). Their green steam engine BILL train runs along the foreshore with great views of the sand dunes, sea and coastline. Trains depart about every hour from 11am to 4pm (subject to a maximum temperature of 35 degrees).
Train ride fares: Family/Group package (up to 4 people, with at least one a child) $22 | Adult $9 | Child (3-15yrs) $5
National Railway Museum | 76 Lipson Street | Open daily, 10am to 4.30pm | Ph: 8341 1690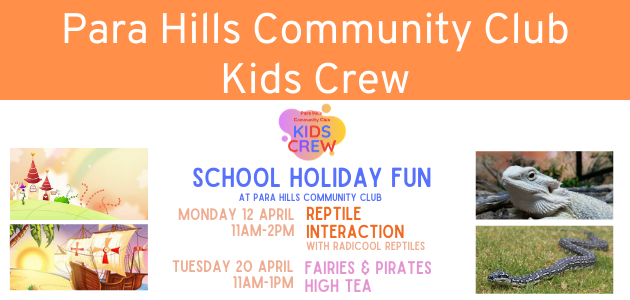 Para Hills Community Club Kids Crew
Join the Para Hills Community Club's Kids Crew for school holiday fun!
Their newly created school holiday program will provide kids with an unforgettable experience. Choose from a range of different entertainment and activities which will surely keep the kids happy these school holidays. With something new every month for the kids, the Para Hills Community Club is the place to be in Adelaide for families.
Monday 12 April: Reptile Interaction with Radicool Reptiles
Tickets are $7 per adult/child. Kids aged 0-2 are free. Register here
Tuesday 20 April: Fairies & Pirates High Tea
Tickets are $19.50 per child including all food, drinks, and activities.
Parents are welcome sit back and enjoy themselves in the Bistro, whilst the kids are entertained with activities. Register here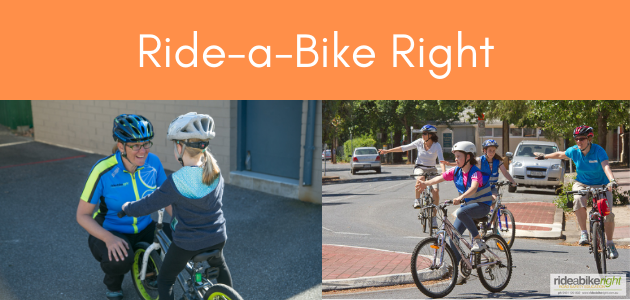 Ride-a-Bike Right
Learn to ride a bike the RIGHT way with Ride-a-Bike Right
Ride-a-Bike Right has mastered the art of teaching anyone to ride a bike. Operating since 2011 they have taught thousands of kids (and adults) the joys of bike riding. Your child can learn the skills too in a supportive environment that teaches children to ride a bike the right way.
Ride-a-Bike Right is offering GROUP classes during the April School holidays.
Learn to Ride – 3 morning group sessions; learn to ride in 3 skills based lessons
Private classes available throughout the holidays and school year
For more information or to book your child in for lessons click the link below. Covid-Safe practices will be engaged in every lesson/client to respect the health of all.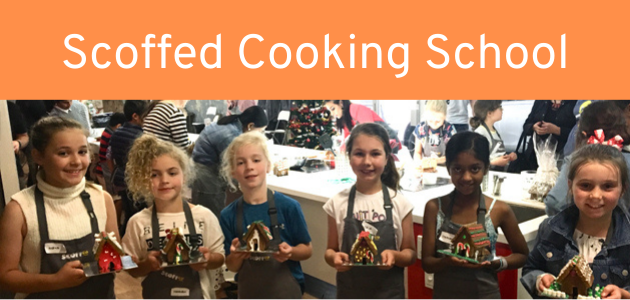 Scoffed Cooking School
Learn new cooking skills and have a heap of fun!
These holidays Scoffed cooking school has even more classes for all abilities, starting from age 5+. Whether you have a master chef wannabe in your house or your little one simply loves baking, take them to a Scoffed kid's cooking class for something different to do.
Food Chief Entree classes (age 5+) allow the kids to create simple savoury or sweet dishes from different countries.
Food Chief Master classes (age 8+ or 12+) challenge the kids a little bit more to create dishes that are a bit more complex.
Food Saucerer classes (age 9+ or 12+) rock the kids to create aspirational Master Chef style dishes that you will want to recreate next time you're looking to impress someone!
Classes run every day in the holidays and start from $36*.
To book your spot or find out more, check Scoffed out below.

Sesame Street Circus Spectacular
Sesame Street Circus Spectacular is coming to Adelaide in time for Easter and the April school holidays!
Sesame Street Circus Spectacular will be at Bonython Park in Adelaide from 1 April to 2 May (and then in Elizabeth from 6 to 23 May 2021).
Featured in this 90-minute spectacular will be all your favourite Sesame Street characters, including Elmo, Cookie Monster, Abby Cadabby, Bert and Ernie, Super Grover and Big Bird. In addition to the Sesame Street characters, the Circus will feature performers from Switzerland, Argentina, Colombia, Morocco, Brazil, Ethiopia and Australia.
Big Bird will be out to meet and greet fans and pose for photos before the Show and Cookie Monster will meet and greet fans post the Show.

South Australian Maritime Museum
School Holidays at the South Australian Maritime Museum
Visit the South Australian Maritime Museum during the school holidays and track the voyages of navigators who chartered unknown waters, seafarers who traded over the oceans and migrants who sailed into new lives.
The Museum's exhibitions tell stories of our maritime history, from those who lived at sea and on shore, to the dolphins and ecosystems that make up our natural environment.
126 Lipson Street, Port Adelaide | Open 10am-5pm daily| Ph: 8207 6255 | E. maritime@history.sa.gov.au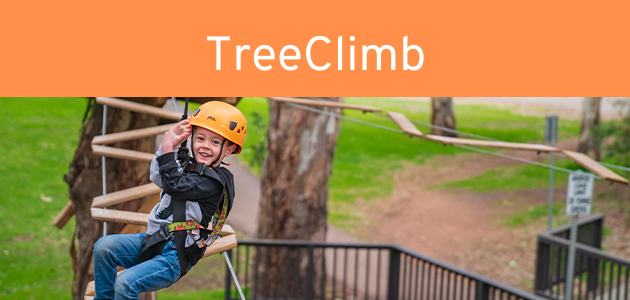 TreeClimb
All 3 TreeClimb kid's courses (for height 100cm +) are an adventure waiting to be had!
Each one ends in a zip-line, and is full of obstacles for your little ones to navigate at their own pace. Every climber has a different ability and their staff are trained to help them move through the course, build confidence and develop new skills – all while having a great adventure in the Adelaide CBD!
The grand course suits those more confident tweens, teens and adults (above 135cm) who are ready to head to new heights (literally!).
With school holidays just around the corner, it's the perfect time to book! Head to treeclimb.com.au to check out the availability of their session times and secure your spot!
Uniqorn Eats
Uniqorn Eats is a fun-filled, over the top cafe on Grenfell st.
They've got amazing pancakes (including rainbow ones!), waffles, milkshakes and a whole heap of over the top savoury options to keep everyone happy. Rainbow Cheese toasties for the kids and now a range of over the top cocktails, wine and beer, so the adults don't miss out on the fun!
Check out their insta here for all of their amazing creations!
Urth Clay Studio
School holiday pottery classes for kids.
Kids have wild imaginations. Urth Clay Studio is a place where children can explore their creativity. They can submerge their hands in the mud to reach places that regular conversations won't allow.
Urth Clay Studio's goal is to build self-confidence, trigger curiosity, and allow the artistic flair to bloom from each child.
Term two and holiday sessions are available now.

Westfield Tea Tree Plaza
Let Westfield Tea Tree Plaza help you entertain the little ones and enjoy hours of fun with their new Kids Pass.
Kids Passes let you unlock a whole new world of entertainment at a discounted bundled rate, making the perfect school holiday bundle and birthday gift.
Choose from the Mini Pass $25 (valued at over $55) or the Mega Pass $35 (valued at over $83) and enjoy amazing dining and entertainment options available at Westfield Tea Tree Plaza. Click the link below to view the list of what's included with each pass.
Purchase your Kids Pass from the Concierge Desk, located on level 2 near Harris Scarfe or call the team on 08 8464 9500 for more information.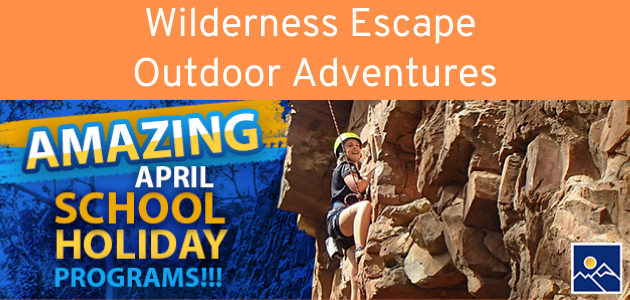 Wilderness Escape Outdoor Adventures
Wilderness Escape Outdoor Adventures school holiday programs are back on this Autumn!
Give your child the gift of adventure with one of their amazing outdoor programs. Ranging from kayaking days, Adventure Hub ziplines and mega swings, exploring nature and wildlife both above AND below the sea, learning to surf and much much more, there is something for every age group to do and see. Plus, it's fun and educational!
Wilderness Escape is one of the largest outdoor education program providers in South Australia and has been running for well over twenty years. With fully qualified instructors, and a wealth of experience under their belts you can rest easy knowing that your child is having a fun day under their care.
Ph: 08 8165 2022 | Email info@wildernessescape.com.au

Woodhouse Activity Centre
SCHOOL HOLIDAYS UNPLUGGED – 'Kids Only' Day Camps at Woodhouse
'When I asked my daughter how her day was, her simple response was "Epic" "I loved it, I had so much fun". Woodhouse has been the highlight of the holidays for Lucy.' Emily Browne
It's not OHSC. It's a thoughtfully programmed adventure, specifically designed with age-appropriate activities, guaranteed to keep your 5-13-year-old screen-free, active and entertained for the whole day – and in bed on time that night.
Not to mention it's delivered by some of the most dedicated, fun-loving, caring and creative people you'll ever meet… on a magnificent 54 hectare natural wonderland!
And, with a different activity theme each day, you can book 1 day, 3 days or all 10 knowing that each day there will be a new adventure!
---
MORE IDEAS FOR THINGS TO DO IN THE SCHOOL HOLIDAYS
We also have an extensive list of individual posts listing special events, entertainment, shows and much more in our Autumn School Holidays 2021 Category.


Want even more inspiration for the Autumn School Holidays?
Remember, you can always check in with your Local Library or your Local Council as most run special activities for children every school holidays – and many are inexpensive, or completely free!
---
At Play & Go Adelaide we make every effort to provide accurate information to the best of our knowledge at the time of publication. We recommend confirming times, dates and details directly before making any plans as details may be subject to change.
Subscribe to our Weekly Newsletter
Keep up to date with our latest posts and find out what's on, where to go and what to do with the kids in and around Adelaide.
Subscribe to our weekly email newsletter below to keep up to date with our latest posts and find out all the best events & activities for Adelaide families. Newsletters are only sent once a week, and you may sometimes get a special offer exclusively for our subscribers only!