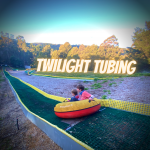 [ October 2, 2021 to October 4, 2021. ]
Spring Break – Labour Day Weekend Camping Party
Families are invited to experience the magic of Woodhouse Activity Centre during Spring with a Weekend Camping Party over the October Long Weekend.
Special activities will be running exclusively for guests staying onsite (on top of all the other awesome included activities) at no extra cost.
Stay for one night, […]