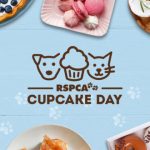 [ August 16, 2021; ]
RSPCA Cupcake Day
Grab your apron and preheat those ovens – Cupcake Day is returning on Monday 16 August 2021.
Each year, more than 124,000 animals turn to the RSPCA looking for help. This year, you and your utensils have the power to serve up love, care and forever homes to each and every one.
Whether you're whipping […]