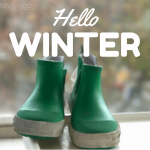 [ June 1, 2021 to August 31, 2021. ]
Top 12 Family Friendly things to do this Winter with Kids in Adelaide
As we head into the cold winter months, having to survive chilly nights and rainy days can be a challenge! However, just because the sun isn't shining it doesn't mean there isn't plenty to see and do around Adelaide.
Adelaide's milder climate means that […]