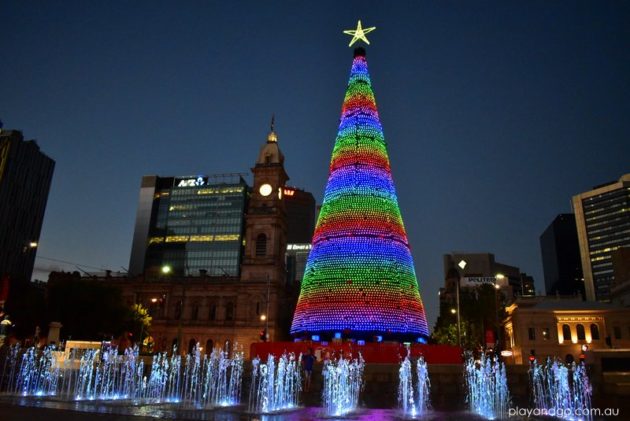 Christmas Gift Ideas & What's On In Adelaide Christmas 2020
Christmas may look a little different this year, but there are still plenty of fun events, and things to do and see around Adelaide at Christmas.
Find the best Christmas lights around Adelaide, visit Father Christmas and have your photo taken, and enjoy the Christmas atmosphere at Adelaide's Christmas Festival. We have also put together some Christmas Gift ideas so that you can show the special people in your life how much you appreciate them. Some people could do with a bit of extra loving this year.
Remember, when ordering Christmas gifts online, ensure that you order by Saturday 12 December for normal deliveries and Saturday 19 December for express post.
? Christmas Gift Ideas
?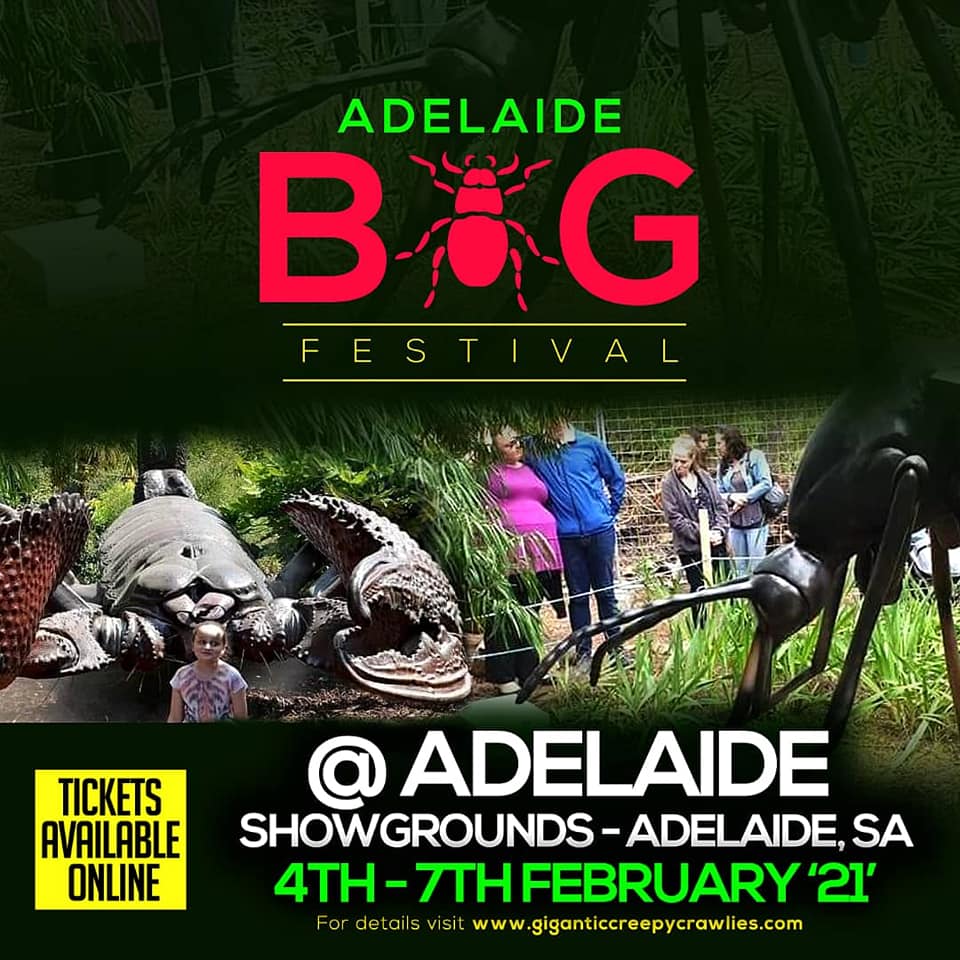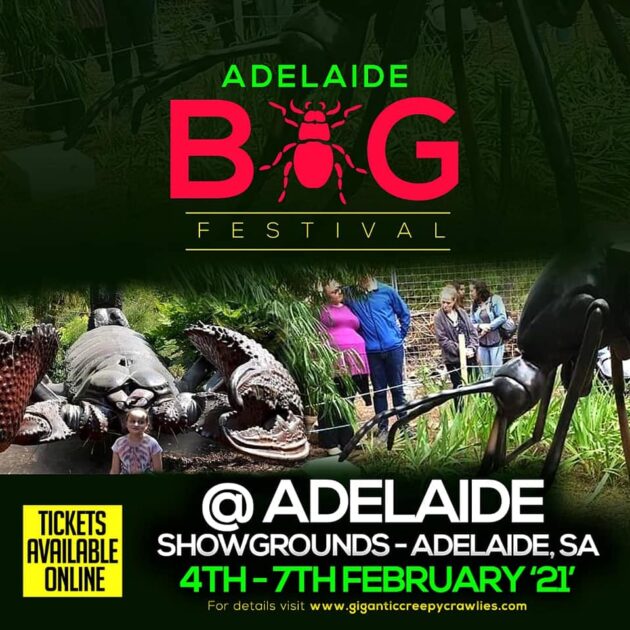 Adelaide Bug Festival
The Adelaide Bug Festival is a new exhibition that will be held from 4-7 February 2021 at the Adelaide Showground.
The exhibition will feature more than 25 giant, moving, hissing and clicking insects and creatures from different parts of the world.
Visitors will walk through different islands with insects, reptiles, fish, mammals and amphibians on the islands to get a close up look of the larger than life sized animatronic creatures whose anatomy is a mirror image of the actual creature in real life.
The unique outdoor and indoor exhibition is a perfect opportunity for science explorers of all ages to enrich their knowledge of environmental science. The event will offer various amusement rides and fun games for the entire family.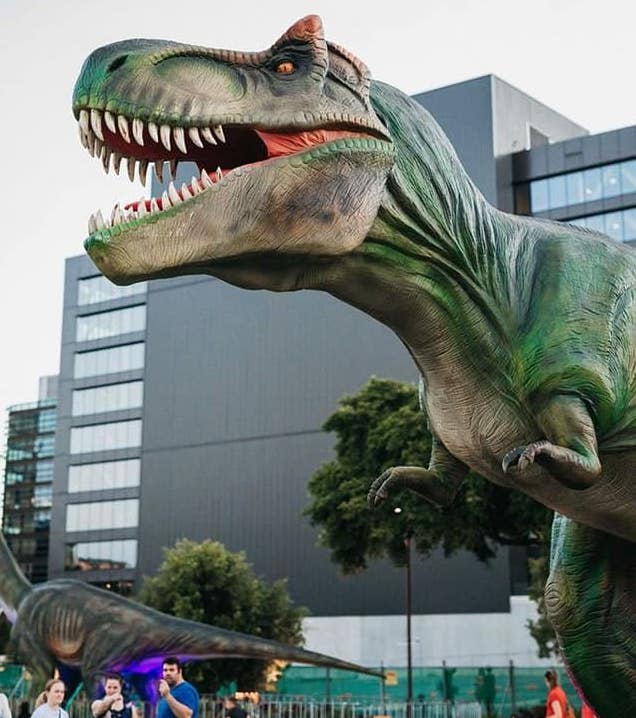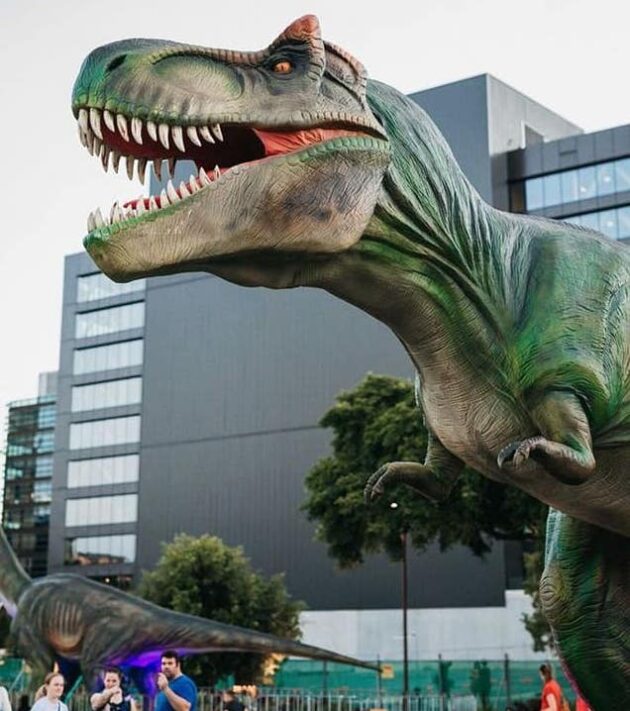 Dino World Adelaide is coming to Adelaide!
A new dinosaur event is coming to Adelaide in January 2021. It features life-size, robotic animatronic dinosaurs and specimens, amusement rides and dinosaur-themed activities.
Dino World Adelaide will exhibit more than 22 breathing, blinking, tail-swaying and roaring animatronic dinosaurs selected from the three prehistoric eras namely Jurassic period, Triassic period, and Cretaceous period some 250 million years ago.
Visitors will be able to get up close to the legendary Tyrannosaurus rex which is (13m long and 4.5m high), Brachiosaurus (15m long), Triceratops and many others.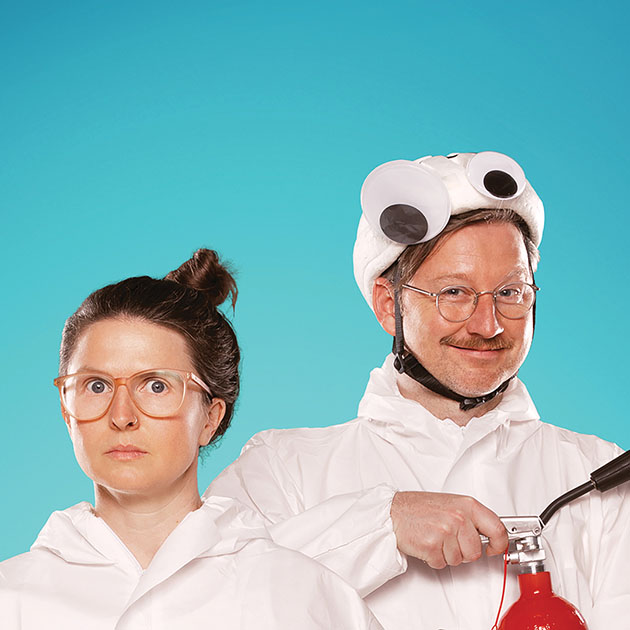 DreamBIG Children's Festival
DreamBIG Children's Festival returns in 2021!
South Australia's iconic biennial children's festival is back to entertain families around the state. With the theme 'Be Curious', DreamBIG invites all little adventurers – and former Come Out kids of all ages – to explore, imagine, and follow their curious spirits.
While the full line up will be revealed in early February, DreamBIG are celebrating the festive season by giving the gift of an early release of shows! Circa's tribute to renowned genius Mozart in Wolfgang's Magical Musical Circus, CDP and Finegan Kruckemeyer's take on an Australian classic in Magic Beach, and Windmill Theatre Co's imaginative Creation Creation are all here to get you excited about what 2021 will bring!
Head to the DreamBIG website to learn more about the early release shows.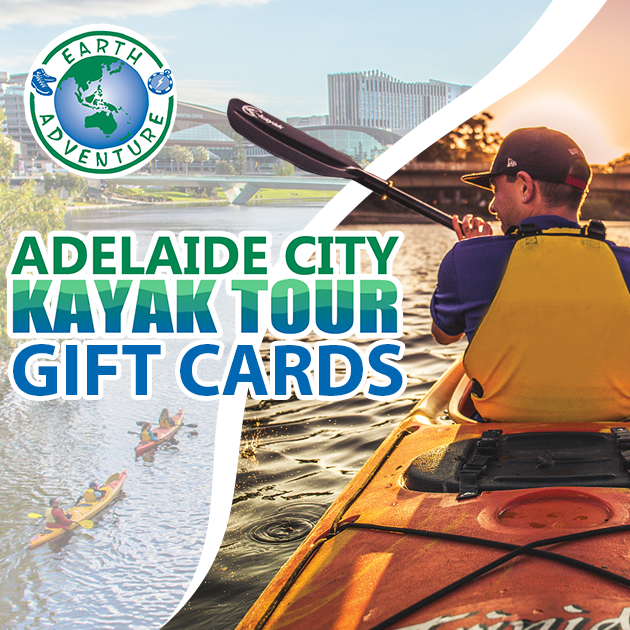 Earth Adventure
Give a gift like no other with Adelaide City Kayak Tours!
Enjoy scenic views of the cityscape as fully qualified instructors guide you on a kayak along the River Torrens. As you enjoy your tour you can find out more about the history and significance of the river and surrounds, making it a fun and educational experience for all!
With a maximum of eight people per tour and qualified instructors, enjoy 90 minutes of pure delight as you are guided along the river.
And for a limited time, they have introductory low prices: Children (under 18) $69.00 | Adults only $79 | Families of Four for $269!
Phone for 08 8165 2024 or buy a gift card online. Follow Earth Adventure on Facebook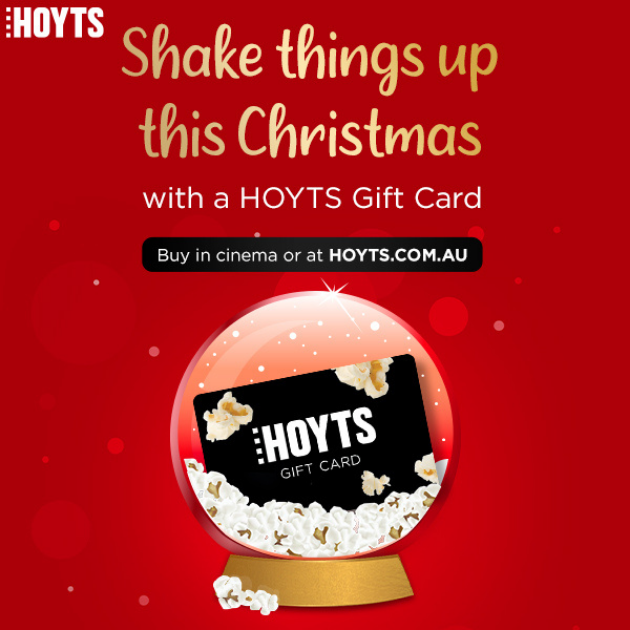 HOYTS Gift Cards
Need a present ASAP? HOYTS Gift Cards deliver anywhere, anytime and can be redeemed for movie tickets, candy bar items and even merchandise!
Don't waste your time going from store to store. Make Christmas shopping easy this year with a HOYTS Gift Card. Forget chocolate and pyjamas. Give the gift of action, adventure, romance, and delicious HOYTS popcorn.
With tonnes of blockbusters on the way, grab a HOYTS Gift Card and call it a day.
Pick yours up at HOYTS Tea Tree Plaza, HOYTS Norwood, HOYTS Salisbury or online at the HOYTS Gift Store.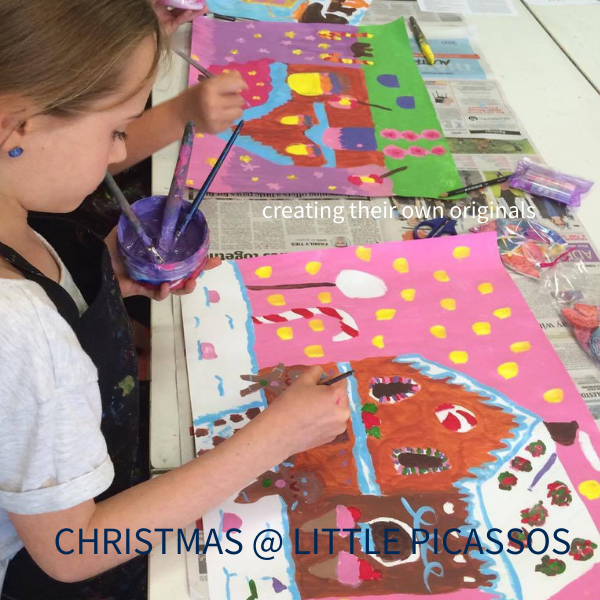 Little Picassos
Buy a gift voucher so they can select, or give the gift of an experience.
The perfect gift for your creative child, Little Picassos has a range of January classes, art materials and quality art experiences to suit.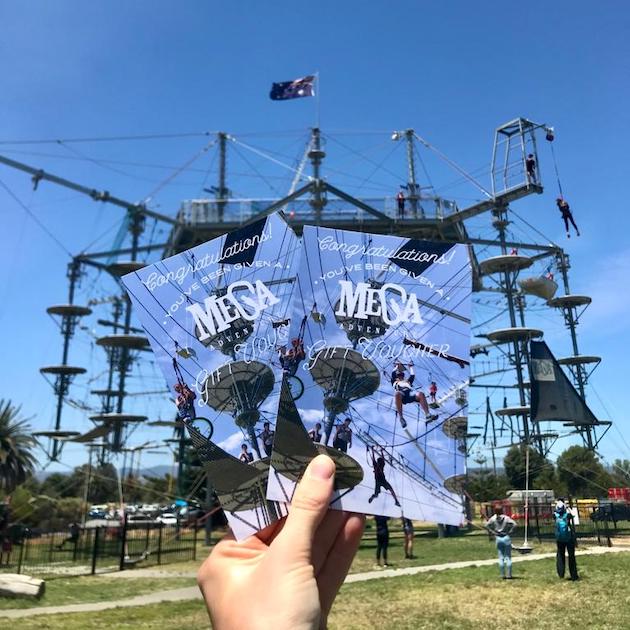 Mega Adventure Gift Vouchers
Send someone the gift of Adventure with MEGA's customisable vouchers. Link the value to one of their ticket options or simply select your preferred value through the MEGA website or drop in and see their friendly staff for on the spot service. With exciting and challenging options available for all ages four and up MEGA truly has you covered this Christmas.
Mega Climb – With over 70 obstacles available for you to tackle at your own level and speed, the MegaClimb is perfect for anyone wanting a stimulating experience. Imagine playing tennis in the sky, rowing a boat mid-air, or manoeuvring between obstacles like our floating esky, BMX bike, and sky-high picnic table. For those who are up for the ultimate challenge, you can take a leap of faith from the MegaJump; all in the safety of their world-class harnesses. Their amazing crew are always ready to support and encourage you through the
fun!
Giant Swing – After being strapped into your seat on the ground, you'll be slowly lifted to 18m high where you can take a quick look around – revel in the views of the ocean and the beautiful Adelaide coastline. Then take a deep breath, and launch yourself and your friends through the air, reaching speeds of 70km an hour! First, you'll get a "heart in the throat" moment while hurtling towards the ground, but it's not long before you're enjoying a nice, gentle swing over a 58m arc.
Kids Course – Little ones not ready to tackle the iconic MegaClimb? Test their metal with the new Kids Course! With ten exciting challenges finishing with a thrilling Zip line, the mini course is the perfect way to tire out little monkeys. Ideally located next to Mega Adventure's Cafe, you will be able to encourage them from the ground while enjoying a cup of their shockingly good coffee. This brand new facility utilises the Austrian built "Safe Roller" continuous belay and full body safety harnesses to give you complete confidence when dangling your ankle biter meters from the ground.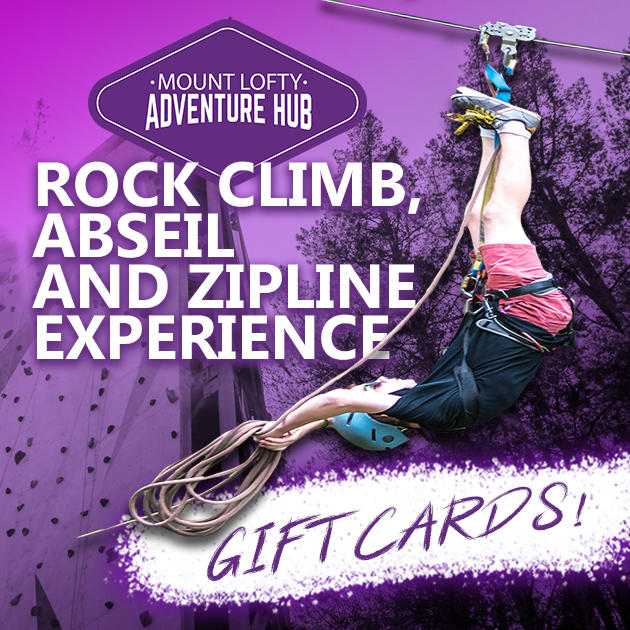 Mount Lofty Adventure Hub Gift Vouchers
Want to give an experience of a lifetime? Look no further!
The Mount Lofty Adventure Hub's Rock Climb, Abseil and Zipline experience is the talk of SA! Set in the heart of a forest you can experience heart-thumping adrenaline fun surrounded by some truly beautiful scenery. The experience involves a 15-metre rock climbing and abseiling wall, and a 324m forest zipline (SA's longest!).
The experience is only $50 for one hour of fun, is suitable for all ages AND comes with all equipment and highly qualified instructors.
Phone 08 8165 2033 or buy a voucher online. Follow Mt Lofty Adventure Hub on Facebook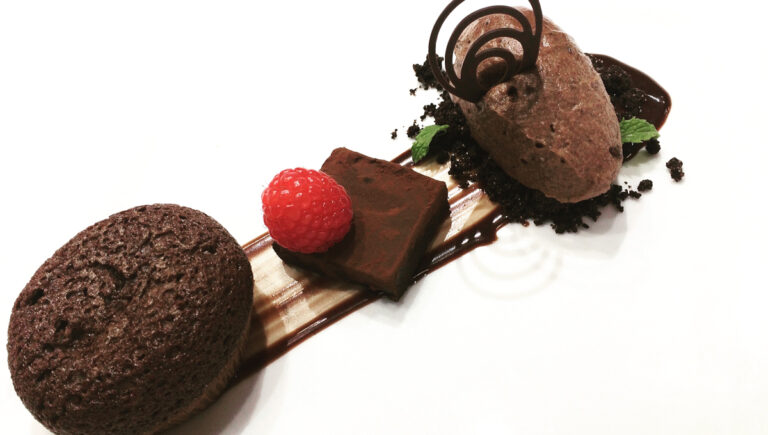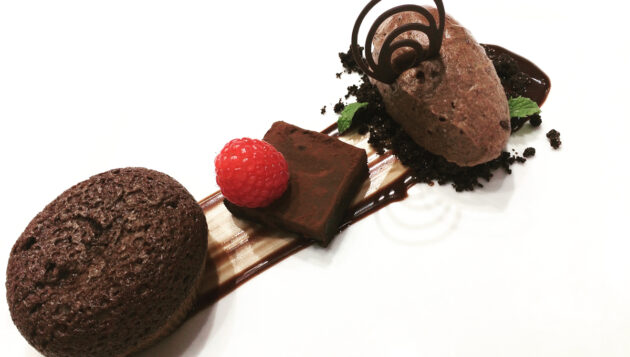 Scoffed Cooking School Gift Voucher
Give a gift that will be heaps of fun for all appetites and all ages!
Lost for ideas of what to give this Christmas to someone who has everything? Look no further, a Scoffed gift voucher makes the perfect present for any aspiring Manu, chillaxed Jamie or perfect Poh. You can choose from any of the classes on offer or create your own voucher for the value that you can afford.
Their vouchers provide an opportunity to learn new skills, make new friends and simply have a great, fun experience.
They provide an extensive range of classes for both kids and adults: try new cuisines, build on skills, develop confidence or just eat some great food with delicious matching wines! From meeting a master butcher in one of their BBQ classes to Harry Potter themed kids classes, Scoffed have all your family and friends covered!
Gift vouchers are emailed immediately upon purchase and are generally valid for 12 months.

Wilderness Escape Outdoor Adventures
Give the Gift of Adventure!
Wilderness Escape Outdoor Adventures school holiday programs run year-round and range from kayaking days, x-treme mountain biking, Adventure Hub ziplines and mega swings, exploring nature and wildlife, learning to surf, rock climbing natural cliffs and much much more!
With experience onshore and offshore, there is something for every age group to do and see. Plus, it's fun and educational!
Wilderness Escape is one of the largest outdoor education program providers in South Australia and has been running for well over twenty years. With fully qualified instructors, and a wealth of experience under their belts you can rest easy knowing that each child is having a fun day under their care.
Phone 08 8165 2022 or buy a gift of adventure online. Follow Wilderness Escape Outdoor Adventures on Facebook
? CHRISTMAS EVENTS IN ADELAIDE
?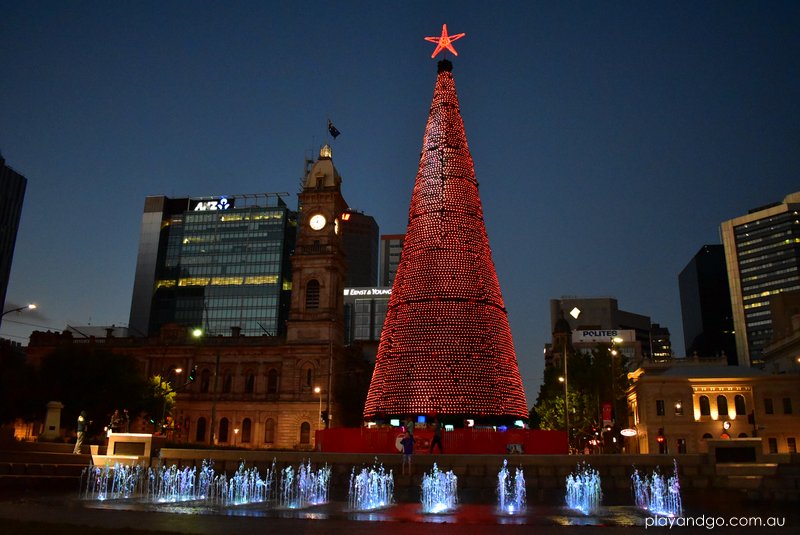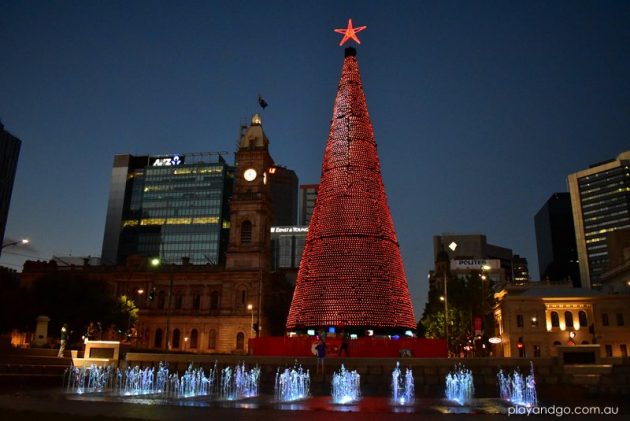 Adelaide Christmas Festival
The City of Adelaide is bringing the gift of joy and cheer this Christmas with the return of the Giant Christmas Tree in Victoria Square and life-size Lego sleigh. You can also discover a range of community events, maker markets, window displays and live performances this festive season.

Churchill Centre – Free Santa Photos & Christmas Craft
Christmas has arrived at Churchill Centre and there's plenty of FREE activities to keep the kids entertained!
Have a FREE photo with Santa from Wednesday 16 until Wednesday 23 December plus there's FREE Christmas Craft in Santa's Workshop where the kids can make their very own personalised bauble from Wednesday 16 until Sunday 20!
For session times and more visit churchillcentre.com.au
*Social distancing measures apply. No bookings required. Limited numbers of items per day.
Plus…did you know that Churchill Centre has the tallest REAL Christmas Tree inside a shopping Centre in South Australia?! It stands at 11 feet tall and smells delicious!
From everyone at Churchill Centre, have a safe and happy Christmas.
Eat, drink, shop and play at Churchill Centre Churchill Road, Kilburn.
Follow Churchill Shopping Centre on Facebook & Instagram for updates

Santa's Wonderland
A magical Christmas wonderland filled with rides, amusements, ice-skating, bouncy castles, activity trails and shows plus Santa! This is a fantastic family event that will create memories that will last forever.
*New Sessions on sale and season extended until 28 December 2020!
VISIT SANTA'S WONDERLAND FAQ PAGE FOR FURTHER INFORMATION ABOUT CURRENT COVID-19 RESTRICTIONS
Or you can email: service@santaswonderland.com.au for all ticket related enquiries.
Find the Best Christmas Lights Around Adelaide
There will still be beautiful Christmas lights all around Adelaide. It's a wonderful free outing that the whole family can enjoy. We'll let you know the best streets to see Christmas lights.
National Pharmacies Adelaide Christmas Pageant – Even if you missed out on ballot tickets, you can still enjoy this much-loved event by watching the broadcast on television on Saturday 14 November 2020.
Lights of Lobethal – although this year's Main Street festivities have been cancelled, the residents of Lobethal are still planning to adorn their houses with lights for visitors to enjoy.
Rundle Mall Christmas Windows in the heart of the city.
The Magic Cave at David Jones – A visit to the Magic Cave is a family tradition for many South Australians each year
Santaland at Myer, Rundle Mall – Experience this magical winter wonderland and the Santaland Express' – a life-size train offering a virtual experience to transport passengers on a journey to visit Santa.
The Christmas Garden – Journey through 5 life-sized, hand made scenes from the Christmas Story. There will also be music, lights, free giveaways and more.
Christmas at Carrick Hill – **Event cancelled due to COVID-19** Enjoy a summer's evening on the terrace, sing along to Christmas Carols performed by Cantamus Choir, be captivated by Gravity Dance and order a picnic box.
Christmas Junior Proms – Ring in the new year and say goodbye to 2020 with the Christmas tunes you know and love along with some orchestral favourites.
Christmas at Melba's Chocolates – Their Woodside factory will have a range of activities to entertain the kids while you shop. Santa is on his way, along with face painter Juliette, and very talented Balloon Artists.
Visits with Santa – There are a number of venues around Adelaide offering visits. Santa will be socially distanced, but children can still enjoy a lovely meet and greet with Santa and have their photo taken.
Christmas markets – visit your local Christmas market to stock up on locally made products for family and friends.

Gift Ideas for the Whole Family
Give a gift that supports people in need
For the person that has everything or would rather you give towards those in need, consider buying a card or gift that helps support one of your favourite charities. Many charities have online shops selling Christmas gifts or cards with profit going directly to those who need it. Read more here
? Buy tickets for those who love new experiences
The memories that are created when kids and their parents spend time together doing something they love are often more precious than toys and books. Perhaps your child is interested in animals, or high tea, train rides, or go-karting. There are plenty of options in Adelaide for great experiences.
Teens and adults are often at a stage of life where they don't want more stuff, so why not buy tickets for an outing instead. Adults might like a voucher to a restaurant. For teens, think tickets to the movies or bowling, treat vouchers (like Boost, ChaTime).
For kids, you could buy tickets to the Adelaide Zoo, Cleland Wildlife Park, the Adelaide Gaol, TreeClimb, Latitude, Bounce, AFL Max, Mega Adventure or one of the shows or events coming to Adelaide in 2021.
? Interstate Family and Friends
If you aren't able to see family and friends interstate this Christmas, send them a taste of South Australia and send a gift basket of goodies from SA's most iconic food and drink businesses. You can't go past chocolate, wine, Gin, cheese, jam and crackers. Some of our favourite producers include Fruchocs, Haighs, Beerenberg, Baylies of Strathalbyn and Kangaroo Island Spirits.
? Grandies
Encourage the kids to write a hand-written letter, draw a picture and pose for a photograph to pass on to Grandma and Grandpa. It's a beautiful way to remind them.
Work out what your grandparents' favourite treats are and spoil them with those, or make something special.
Family Collage – go through old and recent pictures, find your favourites and put together a slide show or print out a collage on paper for your grandparents to keep. We always go old style and actually print out photos from that year and put them into a photo album. You could do this online too with Snapfish or similar.
? Teachers
Our teachers have done an amazing job of creating fabulous learning environments for our kids in the midst of what has been a chaotic year. Buying an indoor plant (make sure it's not poisonous for pets and kids) is a great way to show your appreciation. Or consider a movie theatre gift voucher or day spa gift voucher. If you want to buy a small gift but you are not sure what your child's teacher likes, buy a voucher to your favourite local gift shop and support local, SA made and owned producers and artisans. You also can't go wrong with a shopping centre voucher when you are really not sure.
Fun Christmas Activities to Do at Home
Make your own Reverse Advent Calendar. Put a food item into a basket each day and donate to a charity or FoodBank before Christmas. This is a lovely way of reminding everyone in the household to think of others and to give joy and hope to people in need.
Put on some Christmas carol music and assemble your Christmas Tree and decorate the house for Christmas.
Bake some Christmas cookies, trifle, truffles, shortbread or mince pies. This is a fun activity to do and the end product is always good too!!
Put some popcorn on, snuggle up on the couch with the kids and watch a Christmas movie on Netflix. You can try The Christmas Chronicles or Jingle Jangle: A Christmas Journey, both on Netflix



At Play & Go Adelaide we make every effort to provide accurate information to the best of our knowledge at the time of publication. We recommend confirming times, dates and details directly before making any plans as details may be subject to change.
Image Source: Play & Go; supplied
SUBSCRIBE
Want to get all the latest events and activities straight to your inbox?
Subscribe to our weekly email newsletter below to keep up to date with our latest posts and find out all the best events & activities for Adelaide families. Newsletters are only sent once a week, and you may sometimes get a special offer exclusively for our subscribers only!