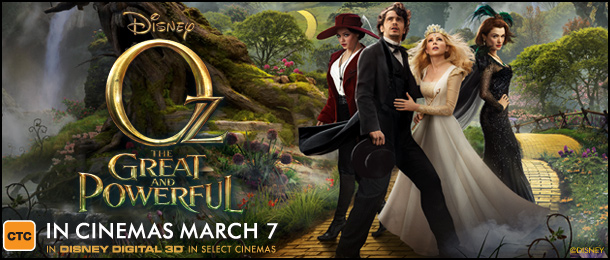 From Disney comes the 3D-fantastical adventure Oz The Great and Powerful, which imagines the origins of the beloved wizard character first brought to life in author L. Frank Baum's book "The Wonderful Wizard of Oz." As a cinematic prequel to the book, Oz The Great and Powerful explores the backstory of the wizard, offering audiences both a unique and amazing movie-going experience.
This film boasts a stellar cast that includes Academy Award® nominee James Franco (127 Hours) as Oscar Diggs, the predestined Wizard; Golden Globe® nominee Mila Kunis (Black Swan) as the tormented young witch Theodora; Academy Award® winner Rachel Weisz (The Constant Gardener) as Theodora's older sister, Evanora,  the witch who rules over the Emerald City; and three-time Oscar®-nominated actress Michelle Williams (Brokeback Mountain, Blue Valentine, My Week with Marilyn) as Glinda, the Good Witch.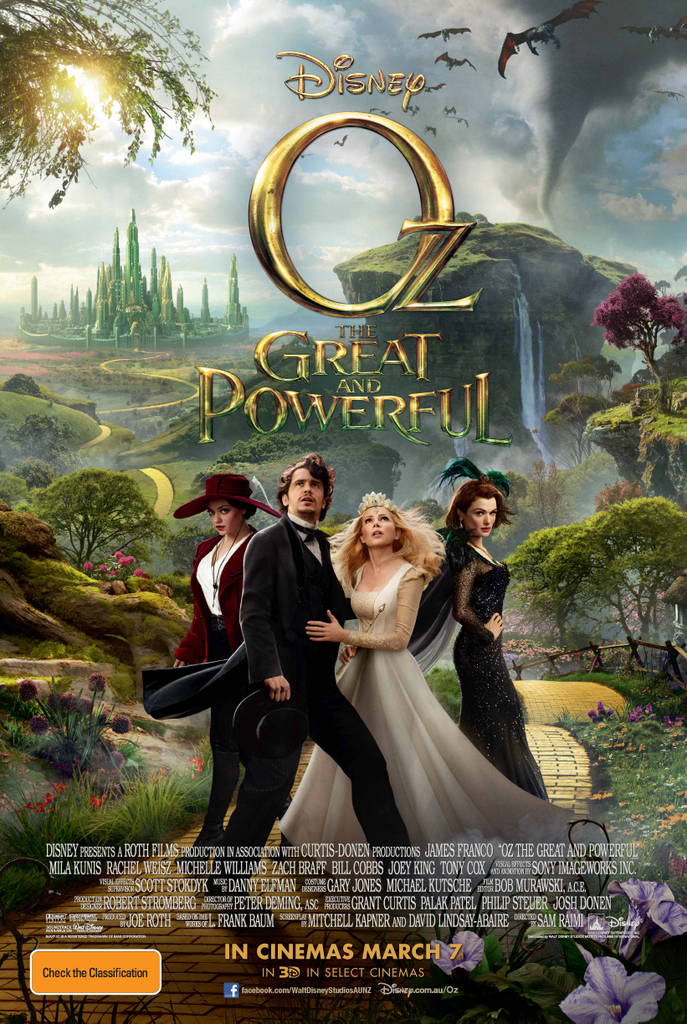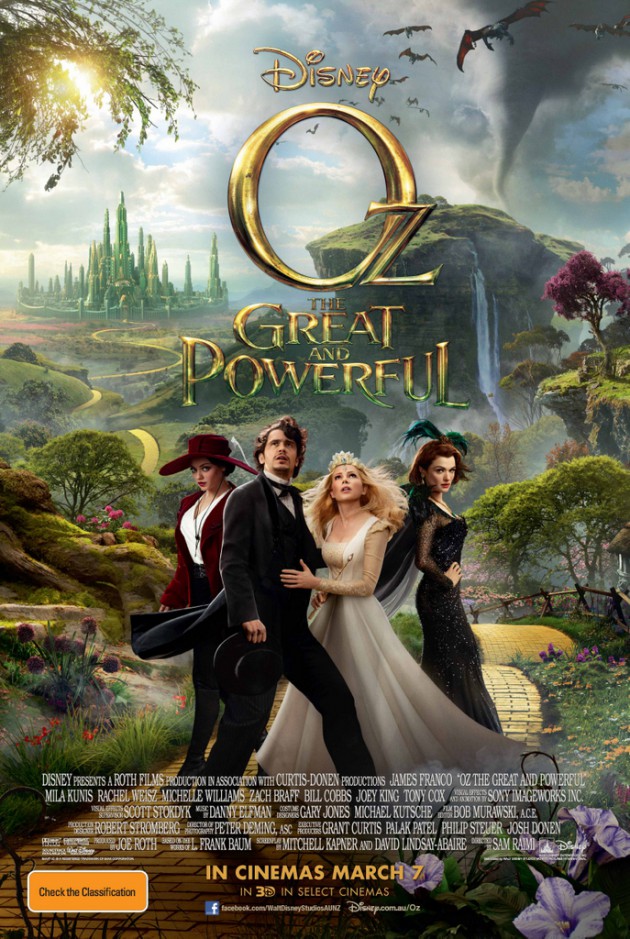 Zach Braff plays Franco's circus assistant, while also lending his vocal talents to one of the CGI creatures in the story—Finley, the winged monkey who accompanies the magician on his journey through Oz, serving as his sounding board and the magician's conscience; and 13-year-old actress Joey King (Ramona and Beezus), who  plays a girl in a wheelchair at the circus and voices another CGI character in the story, China Girl, the porcelain  child who also joins the future Wizard on his fateful excursion through Oz.
"This is a story of how the wizard came to be the wizard; of how a smalltime carnival magician—a faker, a charlatan—came to a fantastic world and was just the thing that they needed to save the day. It's the tale of how an average man who was selfish became a great wizard who is selfless."  —Sam Raimi, director.
What:   Disney's Oz: the Great and Powerful
When:   Official Release Date – Thursday, 7 March 2013
Where:   Hoyts, Event & Wallis Cinemas  |  Check with your local cinema for details
Who:   Rated PG (mild fantasy violence and some scary scenes)  Duration 2 hours 11 minutes.
Click here for more information.