Dymocks Top 51 Kids' Books for 2019
Each year Dymocks release their top 51 kids book to help get kids reading and it is always an inspirational list.  Voted by the Dymocks Booklovers members, you will find lots of beloved children's classics as well as some new favourites, books from captivating series and plenty of Australian books on the list too.  Once again in first spot this year is Harry Potter and the Philosopher's Stone by J.K. Rowling.  Popular authors such as Mem Fox, Eric Carle, Jacqueline Harvey, Andy Griffiths, Oliver Jeffers, Pamela Allen and Nick Bland are all featured.
Click here to see the Better Reading Top 50 Kids' Books – 2018 Results
Here is the list from 1 to 51 for 2019:
1 |  Harry Potter and the Philosopher's Stone by J.K. Rowling
An incredible adventure is about to begin!  When a letter arrives for unhappy but ordinary Harry Potter, a decade-old secret is revealed to him that apparently he's the last to know.
2 |  The Trials of Morrigan Crow (Nevermoor Book 1) by Jessica Townsend
A breathtaking, enchanting new series by debut Australian author Jessica Townsend, about a cursed girl who escapes death and finds herself in a magical world – but is then tested beyond her wildest imagination.
3  |  The Very Hungry Caterpillar by Eric Carle
The classic edition of the bestselling story written for the very young. A newly hatched caterpillar eats his way through all kinds of food, getting bigger and bigger, until eventually he turns into a beautiful butterfly.
4 |  Possum Magic by Mem Fox
For 35 years Possum Magic has captivated and enchanted children and adults alike. Mem Fox's lovable characters, little Hush and Grandma Poss, together with Julie Vivas exquisite illustrations, weave a story of pure magic.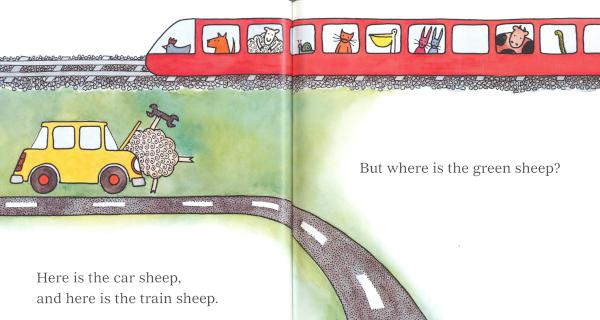 5 |  Where Is The Green Sheep? by Mem Fox & Judy Horacek (book review)
Here is the blue sheep, and here is the red sheep. Here is the bath sheep, and here is the bed sheep. But where is the green sheep?
6 |  Hairy Maclary From Donaldson's Dairy by Lynley Dodd
The classic story in a new, larger format. Hairy Maclary goes off for a walk with a few of his friends – and comes up against a nasty surprise in the shape of Scarface Claw!
7 |  Kensy & Max 1: Breaking News by Jacqueline Harvey
What would you do if you woke up in a strange place? If your whole life changed in the blink of an eye and you had no idea what was going on?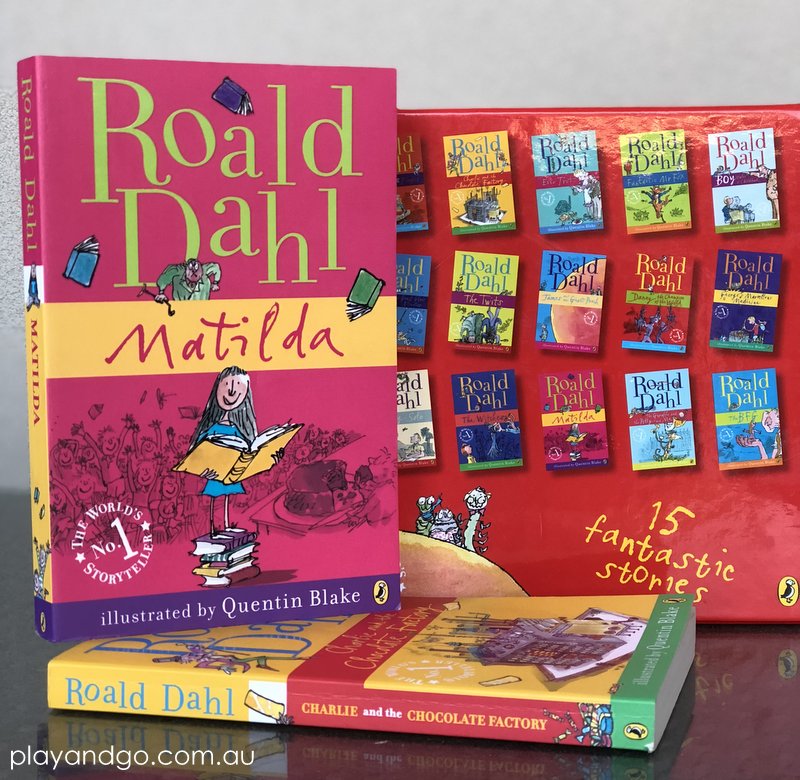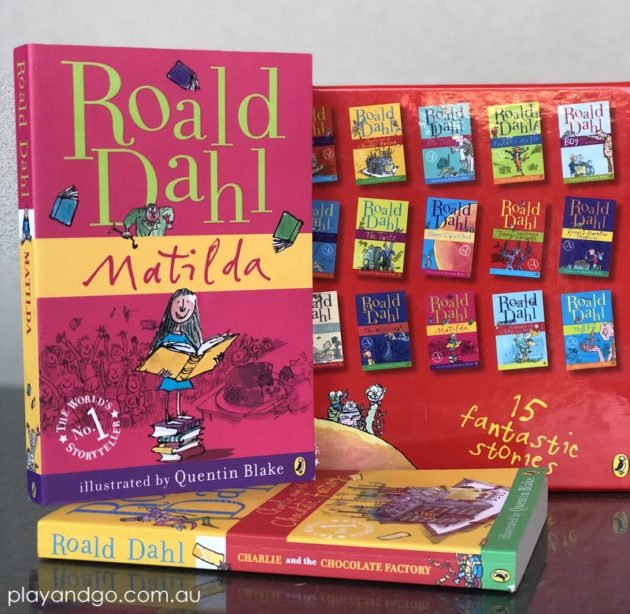 8 | Matilda by Roald Dahl
Roald Dahl at his best.  Matilda Wormwood is an extraordinary genius with really stupid parents.  Miss Trunchbull is her terrifying headmistress who thinks all her pupils are rotten little stinkers.  But Matilda will show these horrible grown-ups that, even though she's only small, she's got some very powerful tricks up her sleeve . . .
9 |  Wonder by R.J. Palacio
The internationally bestselling story of a boy who's desperate to blend in, but is destined to stand out because of the way he looks.
10 |  Good Night Stories for Rebel Girls by Francesca Cavallo, Elena Favilli
100 tales of extraordinary women – the most highly supported original book ever in the history of crowdfunding.  Powerful, moving and very necessary, Good Night Stories for Rebel Girls will inspire and delight readers of all ages.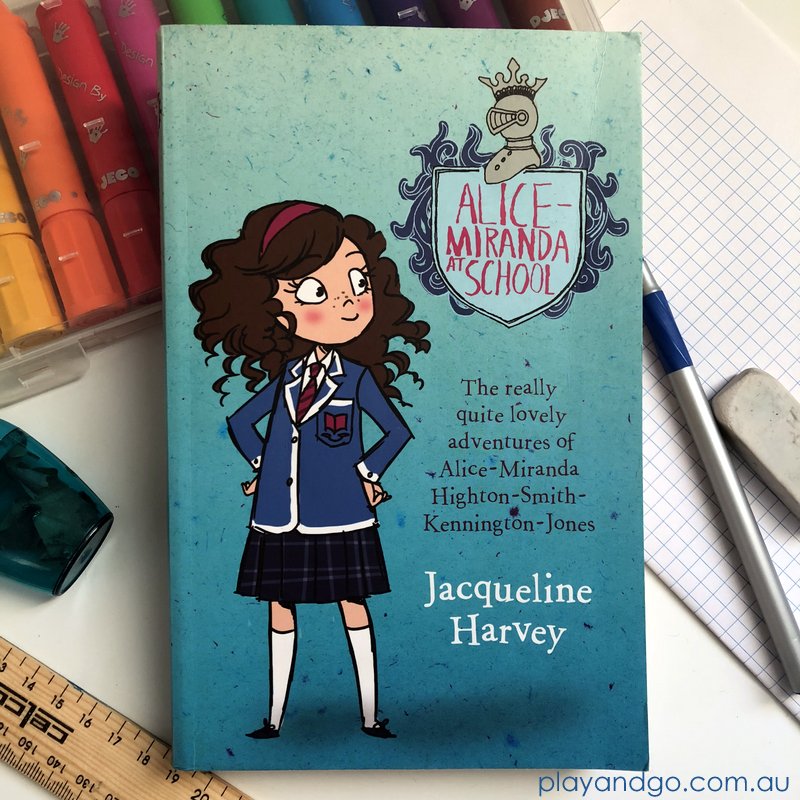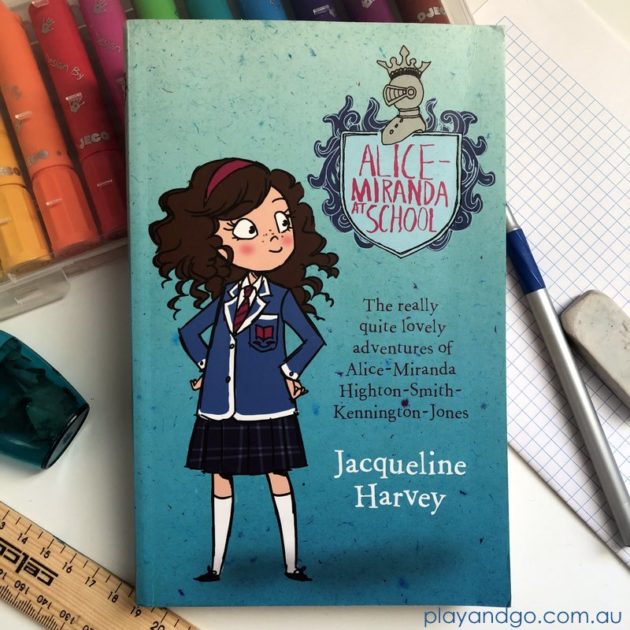 11 |  Alice-Miranda at School by Jacqueline Harvey
Move over, Matilda, and step aside, Madeline, there's a new charming miniature heroine about to make her mark.
12 | Percy Jackson and the Lightning Thief (Percy Jackson #1) by Rick Riordan
Look, I didn't want to be a half-blood. I never asked to be the son of a Greek god.
13 |  Charlotte's Web by E.B. White
The classic tale of a pig named Wilbur and his friendship with a barn spider named Charlotte.
14 |  We're Going On A Bear Hunt by Michael Rosen
For brave hunters and bear-lovers, the classic chant-aloud by Michael Rosen and Helen Oxenbury in a large board book edition.We're going on a bear hunt. We're going to catch a big one. Will you come too?  Celebrating 30 years in 2019 – read more here
15 |  Where The Wild Things Are by Maurice Sendak
"One night Max puts on his wolf suit and makes mischief of one kind and another, so his mother calls him 'Wild Thing' and sends him to bed without his supper.
16 |  Very Cranky Bear Board Book by Nick Bland
In the Jingle Jangle Jungle on a cold and rainy day, Four little friends found a perfect place to play.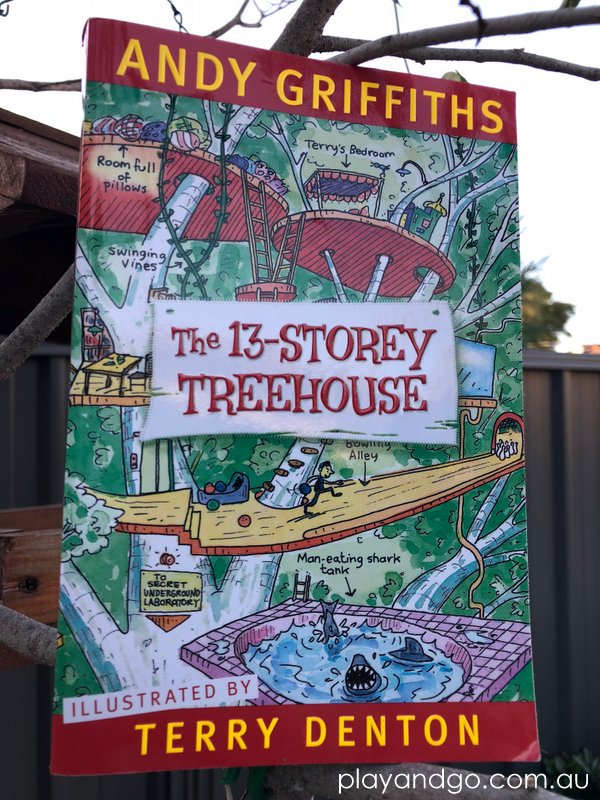 17 |  The 13-Storey Treehouse by Andy Griffiths & Terry Denton
Welcome to the most amazing treehouse in the world!  In July 2018 the 104-Storey Treehouse was released.
18 |  Harry Potter and the Cursed Child – Parts One & Two (Special Rehearsal Edition) by J.K. Rowling, John Tiffany, Jack Thorne
The official playscript of the original West End production of Harry Potter and the Cursed Child.
19 |  Dear Zoo by Rod Campbell
The paperback lift-the-flap edition of global bestseller Dear Zoo.
20 | Diary of a Wimpy Kid (Wimpy Kid #1) by Jeff Kinney
Book one of the international bestselling Wimpy Kid series.  Being a kid can really stink. And no one knows this better than Greg Heffley, who finds himself thrust into high school where undersized weaklings share the hallways with kids who are taller, meaner, and already shaving.
21 |  Fantastic Beasts and Where to Find Them by J.K. Rowling
Paperback edition of J.K. Rowling's screenwriting debut of the Fantastic Beasts and Where to Find Them screenplay.
22 |  Piranhas Don't Eat Bananas by Aaron Blabey
Hey there guys. Would you like a banana? Whats wrong with you. Brian? You're a Piranha.
23 |  The Bad Beginning by Lemony Snicket, Brett Helquist, Michael Kupperman
Violet, Klaus, and Sunny Baudelaire are intelligent children. They are charming, and resourceful, and have pleasant facial features. Unfortunately, they are exceptionally unlucky.
24 |  Green Eggs and Ham by Dr. Seuss
The classic book for beginners from the legendary, Dr Seuss.
25 | Friday Barnes, Girl Detective by R.A. Spratt
Imagine if Sherlock Holmes was an eleven-year-old girl!
26 | Animalia by Graeme Base
Within the pages of this book You may discover, if you look beyond the spell of written words, a hidden land of beasts and birds. For many things are 'of a kind,' and those with keenest eyes will find a thousand things, or maybe more – it's up to you to keep the score . . .
27 | Ten Little Fingers and Ten Little Toes by Mem Fox, Helen Oxenbury
As everyone knows, nothing is sweeter than tiny baby fingers and chubby baby toes.
28 |  The Day The Crayons Quit by Drew Daywalt, Oliver Jeffers
Author Drew Daywalt and international bestseller Oliver Jeffers team up to create a colourful solution to a crayon-based crisis in this playful, imaginative story that will have children laughing and playing with their crayons in a whole new way.
29 |  Pig The Grub by Aaron Blabey
Eww! What a stinker! Pig is not just the world's greediest Pug, he is the DIRTIEST too. It's high time he had a bath! But try telling Pig that!
30 |  Wombat Stew 30th Anniversary Edition by Vaughan, Marcia, K, Pamela Lofts
In this classic Australian picture book, a dingo catches a wombat and wants to cook him in a stew. But all the other bush animals have a plan to save their friend. They trick the dingo into using mud, feathers, flies, bugs and gumnuts in his stew, and the result is something the dingo will never forget!
31 |  Who Sank The Boat? by Pamela Allen
Winner of the 1983 Australian Picture Book of the Year Award, this wonderfully illustrated book is designed for sharing aloud and will make children giggle as they guess which animal spoilt a day's rowing by sinking the boat.
32 |  The Gruffalo by Axel Scheffler, Julia Donaldson
Julia Donaldson and Axel Scheffler's The Gruffalo is an undisputed modern classic and has become a best-selling phenomenon across the world with over 13.5 million copies sold.
33 | The BFG by Roald Dahl
The well-loved story of a big friendly giant.
34 | Charlie and the Chocolate Factory by Roald Dahl
The classic adventures of young Charlie Bucket inside the chocolate factory of eccentric chocolatier, Willy Wonka!
35 |  Diary Of A Wombat by Jackie French, Bruce Whatley
A delightful and entertaining peek into the life of one very busy wombat!
36 |  There's A Hippopotamus On Our Roof Eating Cake by Hazel Edwards, Deborah Niland
The imaginary Hippo can do what he likes on the roof. In fact, he does all the things a little girl wishes she could, but is not allowed.
37 |  Thelma The Unicorn by Aaron Blabey
Oh, Thelma looked amazing. She was a unicorn! 'I'm special now,' she cried out loud. And so, a star was born… Thelma is an ordinary pony who longs to be more.
38 |  Harry The Dirty Dog by Gene Zion, Margaret Bloy Graham
"Harry is a black and white dog who hates having a bath – so when he sees his owner with the dredded bath, he runs away. But in the end, harry gets so dirty that his owners dont recognise him and so he has to beg for the thing he used to dread so much so they let him back into the household."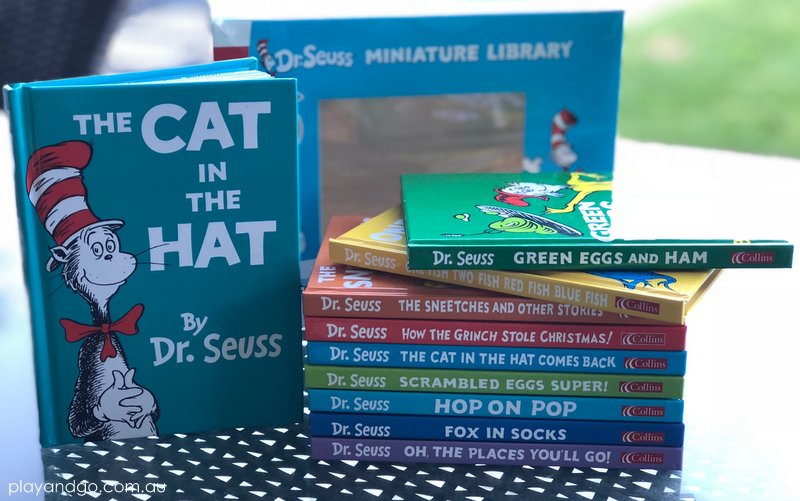 39 | Oh, the Places You'll Go! by Dr. Seuss
The perfect send-off for grads from nursery school, high school, college, and beyond!
40 |  Room On The Broom by Axel Scheffler, Julia Donaldson
The witch and her cat fly happily over forests, rivers and mountains on their broomstick until a stormy wind blows away the witch's hat, bow and wand. Luckily, they are retrieved by a dog, a bird and a frog, who are all keen for a ride on the broom
41 | Guess How Much I Love You by Sam Mcbratney, Anita Jeram, Anita Jeram
Guess How Much I Love You has sold over 40 million copies worldwide. The story of Little Nutbrown Hare and Big Nutbrown Hare trying to express how much they love each other is one which has captivated adults and children the world over.
42 |  The Wayward Witch and the Feelings Monster (Polly and Buster Book 1) Sally Rippin
From Australia's best-selling female author, Sally Rippin, comes Polly and Buster – a brand new junior fiction series about the magic of friendship.
43 |  The Day The Crayons Came Home by Drew Daywalt, Oliver Jeffers
The hilarious sequel to the prize-winning, international bestseller The Day the Crayons Quit.  Watch out – the crayons are back and they're crosser than ever!
44 |  The Lorax by Dr Seuss
The Lorax is a hilarious and timeless story with the trademark humour and silly rhymes of Dr. Seuss, that packs a punch with its ecological message without feeling heavy-handed or worthy.
45 |  Storm Boy (The Illustrated Story) by Colin Thiele
This lovely illustrated story of Storm Boy in a limited edition hardback with a jacket tells the original story of Storm Boy, Mr Proud, Mr Ponder and Mr Percival with illustrations.
46 |  Withering-by-Sea (A Stella Montgomery Intrigue) by Judith Rossell
From hugely talented Australian writer-illustrator Judith Rossell comes a thrilling and gripping Victorian fantasy-adventure, the first in an extraordinarily exciting new series.  Perfect for fans of Wildwood, Lemony Snicket and Tensy Farlow.
47 |  Lenny's Book of Everything by Karen Foxlee
Our mother had a dark heart feeling.  Lenny, small and sharp, has a younger brother Davey who won't stop growing – and at seven is as tall as a man. Raised by their mother, they have food and a roof over their heads, but not much else.  A big-hearted novel about loving and letting go by an award-winning author.
48 |  Here We Are: Notes For Living On Planet Earth by Oliver Jeffers
The exquisite and thought-provoking book from the multi award-winning, internationally best-selling picture book creator of Lost and Found, Oliver Jeffers.
49 |  Where's Spot? by Eric Hill
In Spot's first adventure children can join in the search for the mischievous puppy by lifting the flaps on every page to see where he is hiding. This is a bigger, brighter paperback edition of Eric Hill's iconic first lift-the-flap book.
50 |  The Midnight Gang by David Walliams, Tony Ross
Welcome to the Midnight Gang.  Midnight is the time when all children are fast asleep, except of course for… the Midnight Gang. That is when their adventures are just beginning…
51 |  Oi Frog! by Kes Gray, Jim Field
A hilarious sound book edition of the bestselling Oi Frog!  Oi! Who sits where? Find out in this fun and noisy book!
---
For more information and all enquiries please visit the Dymocks website.
What:  Dymocks Top 51 Kids' Books for 2019
When:  2019
Where:  Your local bookstore, library or online
Who: All Ages
At Play & Go Adelaide we make every effort to provide accurate information to the best of our knowledge at the time of publication. We recommend confirming times, dates and details directly before making any plans as details may be subject to change.
Image Source: All images by Play & Go Adelaide
Affiliate Link Disclosure:  This post contains affiliate links. In order to provide our free news service to families, we receive income from advertisers, and in this case, we receive a small amount for each sale when purchased through the link above, at no cost to you. We only promote offers, services and products which we have used and recommend ourselves.
SUBSCRIBE
Want to get all the latest events and activities straight to your inbox?
Subscribe to our weekly email newsletter below to keep up to date with our latest posts and find out all the best events & activities for Adelaide families. Newsletters are only sent once a week, and you may sometimes get a special offer exclusively for our subscribers only!