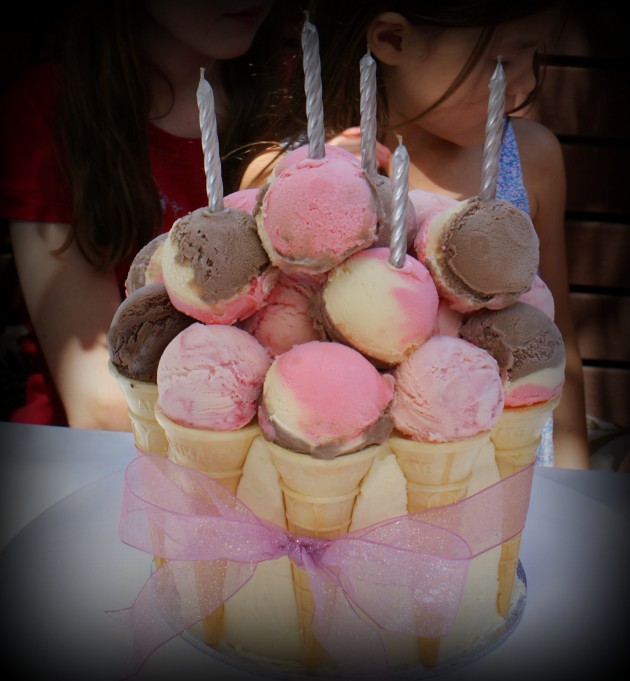 Ice Cream Birthday Cake
Ice cream is probably my children's favourite food. So it's not surprising that we had an ice cream themed 5th Birthday party one year.
This ice cream birthday cake was probably one of the easiest cakes I have made. I saw the idea in a blog post by Hip Hooray and bought the beautiful book 'Happy Birthday' by Anna Von Marburg where she features this cake on the front cover. I cheated a bit though to make it all easier. Well, actually, I cheated a lot.
Instead of baking the cake part, I bought 2 ready made round chocolate cakes from Foodland which happened to be the perfect size (around 20cm).
The 2 cakes were put together with icing and then iced all over.
Ice cream cones were sliced in half with a sharp knife and placed around the cake, pressed into the icing.
Then round scoops of ice cream were placed on top of each ice cream cone and piled on top of the cake.
As I had no intention of serving the chocolate cake underneath to guests, I was able to make this cake the day before and place the whole finished cake into the freezer until cake time.
Instead guests received a scoop of ice cream from the cake and were presented with an array of toppings for everyone to create their own deluxe ice cream sundae eg magic popping candy, M&Ms, Flake, Freckles, Maltesers, marshmallows, wafers, caramel and chocolate toppings, nuts, fruit. There were plenty of cupcakes for those who wanted cake.
It is an easy cake which can be prepared in advance, so less stress on party day. You can use your favourite ice cream flavour/s and match the colours to the party theme. A coloured ribbon can tie everything together.
The hardest part was just clearing out enough room in the freezer to fit it in. We were lucky enough to borrow our sweet neighbour's freezer space to stash all our usual freezer items.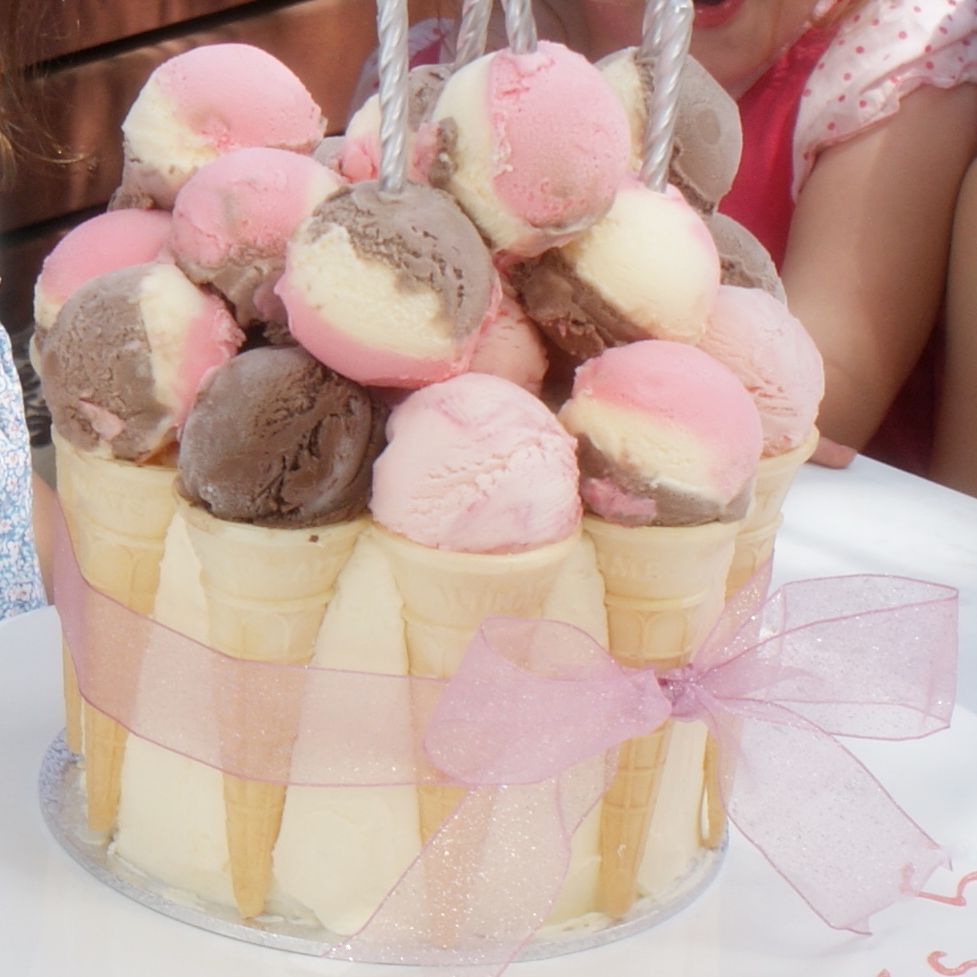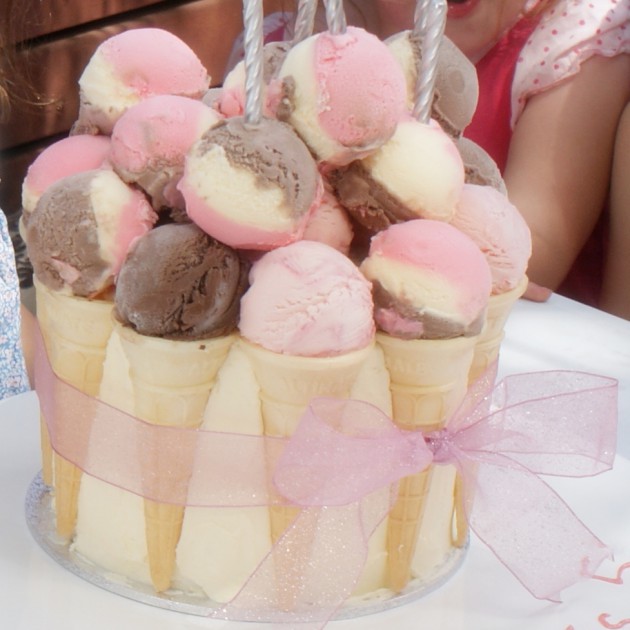 To complement the theme, these were the Thank You boxes for this party. Again, just ice cream cones cut in half and glued onto the front of the noodle box. The white 'ice cream' tops were giant round marshmallows.