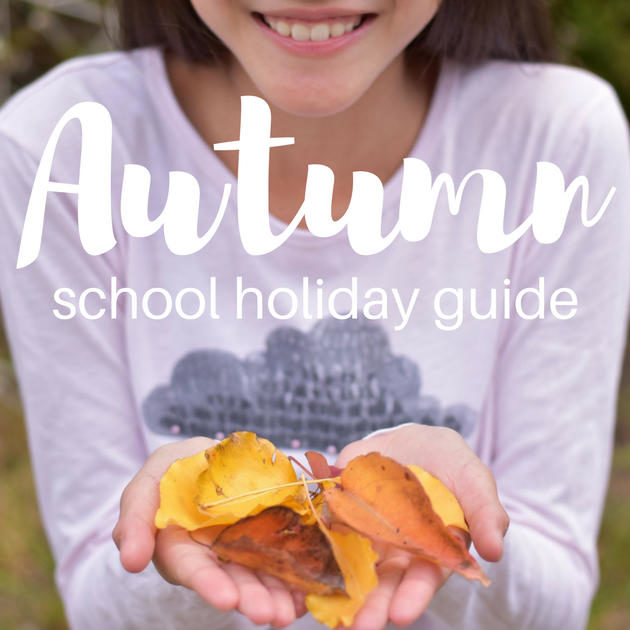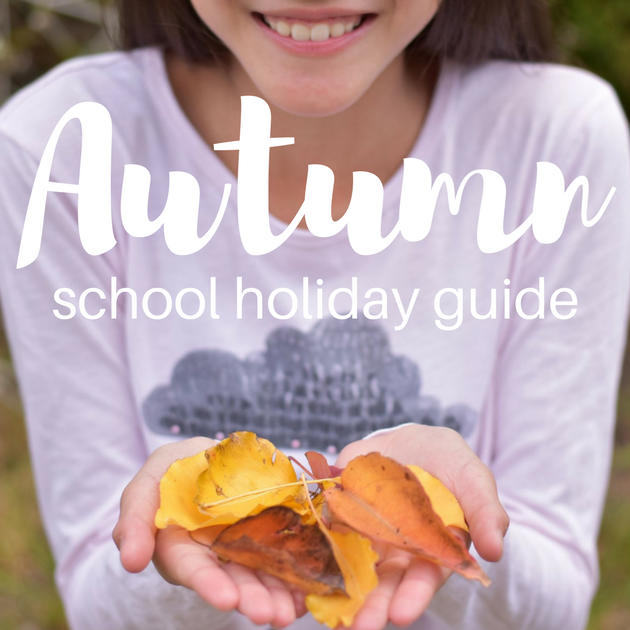 Adelaide School Holidays – April 2018
Find all the best activities & ideas for the Adelaide Autumn April School Holidays.
To make it easier for you to find things for the kids to do during the school holidays, the Play & Go team have put together our Holiday Guide featuring some of the most popular, and some not-so-well-known activities on offer. There are venues all over Adelaide that offer vacation care programs, workshops, clinics, classes and activities for the kids, plus there are plenty of fun things to do together as a family.
Below you will find a list of venues and links to their websites so you can simply click through to check out the activities on offer. Most programs are open to school age children 5 years and older but there are some specifically for younger kids. Remember to book in early if your child is interested in participating as classes fill quickly.
When making a booking be sure to tell them you heard about them through Play & Go
We also have an extensive list of individual posts listing special events, entertainment, shows and much more in our Autumn April Holidays 2018 category.
If you know of a venue that should be on our list or you would like to advertise with us, please feel free to leave a comment or send an email via our contact page here.
CLICK ON A CATEGORY HERE or SCROLL DOWN TO READ OUR FULL GUIDE BELOW
---

Australian Sports Camps
Australian Sports Camps have run camps for over 34 years and provide the best sports training experience for boys and girls of all levels.
ASC programs are skills-based, interactive and fun, to ensure that participants improve their game and their love for their chosen sport. ASC 3-day camps will feature elite players and guest coaches.
Join ASC for an invaluable sports coaching experience and improve your child's playing ability with their structured and progressive programs including specialist coaching sessions. The programs cater for 6-16-year old's of every ability and each program runs from 9am-3pm daily.
ASC are offering camps during the school holidays in Basketball, Netball, Soccer and AFL Football at Westminster School, Marion on April 18, 19 and 20, 2018.
Also, for Autumn 2018, in conjunction with Kirby Park, ASC are offering a fantastic Horse Riding program in Hahndorf (1-4-day options available). Visit the website to book an exciting ASC camp or partner program now and be fit, active and engaged these autumn holidays!
Special offer for Play and Go readers: save 20% on ASC 3-day camps – use coupon code: playandgoaut18 when booking online. Cost $236 for three days instead of $295. For horse riding prices please visit the website.

Cirkidz
Did you catch Fringe Fever? Spend the day with Cirkidz and give circus a go!
The SA Circus Centre, the Home of Cirkidz, runs holiday programs that are built with a focus on friendship, mindfulness, safe risk-taking, inclusion and social interaction. They are also reflective of the Future of Work requirements which predict the creative and strategic learning and thinking skills that our young people will require to be successful in the future. So basically, what Cirkidz are saying is YES circus is really fun, but it's also very beneficial for your family.
This not-for-profit arts organisation runs regular holiday programs for children aged 5 to 12 years of age. They were founded in 1985 to provide meaningful recreation and community engagement opportunities for disadvantaged youth in Adelaide's inner west. 35 years later they are still empowering people of all ages by enhancing their social, physical and creative development through value-based training, community building, youth development and a lot of fun!
City of Charles Sturt School Holiday Sports
The City of Charles Sturt are inviting all children aged 3 – 17 years to try a new sport and get involved in their FREE School Holiday Sports Program.
The program will be held during the Autumn school holidays from 16 to 28 April 2018.
Registrations close Monday 9 April 2018 – be sure to book in early as there are limited numbers for each activity.
Children can choose from 19 different sports including AFL Football; Cheerleading; Karate; Lacrosse; Soccer; Lawn Bowls; Kids Yoga; Basketball; Bicycle Racing; Calisthenics; Cricket; Croquet; Dancing; Dragon Boating; Fencing; Gymnastics; Hockey; Rugby Union; and Tennis
The City of Charles Sturt Program aims to provide an avenue for young people to:
Try new or different sport and recreation activities FREE of charge
Increase their level of physical activity
Learn about creating a healthy lifestyle through sport and recreation
Boost their self-esteem and self-confidence
Make new friends

Erin Bell Netball Clinics
Erin Bell Netball – April School Holiday Clinics
2 new locations for April Clinics – Golden Grove, Campbelltown, plus Unley and Marion! Book before the end of March for 10% off early bird special, plus Sibling discount – save $25.
Unley | Wednesday 18 April 2018
Golden Grove | Thursday 19 April 2018
Campbelltown | Monday 23 April 2018
Marion | Tuesday 24 April 2018
All clinics are a full day (9am- 4pm) and have a variety of activities to keep everyone smiling including:
– Skills, Match Play, Game Sense, Nutrition, Inspirational Hero Talk.
Clinics inspire, educate and motivate in a super fun environment! High-quality coaching teamed with nutrition, fitness and team-work.
Clinics are created to suit all stages from the basics to extending your skills to the next level and Erin Bell's experienced coaches give expert tips to help advance your play. Through netball, they motivate and inspire netballers to reach their potential.

Ingle Farm Recreation Centre
Ingle Farm Recreation Centre has a range of activities these Summer School Holidays to choose from to keep the kids happy, active and entertained.
The options these school holidays include:
Public Roller Skating | Every Monday, Wednesday and Friday (excluding public holidays)

Mega Kindigym | 18 April (Suitable for ages between 1 and 5 years old)* 

Learn to Skate | 20 & 27 April 2018*

Squash Clinics*
*Bookings Required

Latitude
Score yourself a sweet deal with this fab offer. Throughout the school holidays, Latitude are offering you 2 hours for only $20! Available from 3pm every day during the school holidays.
They've got dodgeball, basketball, race walls in their climbing zone, performance trampolines for those looking to turn some tricks and so much more.
Harness in and race your mates up the perspex wall or tackle Sky Walk, the sky-high obstacle course. If your courage is really peaking try the 10 metre Down Rush – it's all fun and games until you stand on the ledge!
For those of you looking for a little freestyle fun, hit up the performance tramps, giant airbag and huge free jump zone. You'll have plenty of space to master the air. The little tackers are also taken care of with a dedicated Kids Zone, designed for kids from 18 months to five years.
Latitude | 13-15 Fosters Rd, Greenacres | Friday 13 – Sunday 29 April 2018 | Available from 3pm daily

Mega Courts
Maximum entertainment these school holidays that won't break the budget. The MEGA INFLATABLE FUN ZONE is open all school holidays!
Mega Inflatable Fun Zone
It's MEGA FUN – BIG TIME! How fast can you complete the Commando Course?  Test your skills with your friends!  Jumping castles, mazes, basketball & soccer skill shots and lots more to explore.
Monday 16 to Friday 27 April 2018 | 2 hour sessions available between 9.00am – 4.00pm* | Cost: $12 p/p
Mega Madness
Unlimited Inflatable Fun Zone & Court Action*
Monday 16 to Friday 20 April 2018 | Monday 23 April | Thursday 26 & Friday 27 April | Play from 9:00 am – 4:00pm
Cost: $20 p/p | Adult supervision required
Get a group of friends together for soccer matches, cricket, football & dodgeball. Take advantage of playing any of their sports including Netball, Soccer, Cricket, Football and Dodgeball. Relax in the large seated café area with great coffee and hot food menu, ample on-site parking and clean, modern facilities.
$30 / hour cricket lane rate *Includes bowling machine. *Bookings essential. Sessions and court bookings all subject to availability.

Pumpt 
School Holiday Sessions
Pumpt is Adelaide's indoor scooter and skate park,  great for all weather. You can ride their undulating pump tracks, challenge your best speed time, scooter or skate the half pipes, rip out tricks on the airbag, shop at The Store and eat and drink at the Boneshaker Cafe all year round.
Bikes and scooters are included in the entry fee, just bring your helmet and your energy. 
221 Marion Rd, Richmond | Open 14 – 29 April 2018 | Mon-Thu 10am-6pm | Friday 10am-8pm | Saturday 10am-7pm | Sunday 10am-6pm

Tennis World 
Join a Tennis World Holiday Camp
Millswood Tennis Centre Camps run during the school holidays and are open to all children aged 5-10 years old. The Camps are run by qualified Tennis World coaches who aim to include all participants in a variety of fun and engaging activities.  It is a great camp that will help children stay active during the holidays by engaging them in various activities and meeting new friends.
Exclusive Play and Go offer: BOOK now to receive 10% off using the code word  'PlayandGoTennis'.
Wild Imagination
Outdoor Nature Play Vacation Care and Family Fun Events
Wild Imagination makes it easy to bring more nature and more play into our lives. They have both days for parents to attend with their children and get amongst the fun, as well as the full day drop and go sessions for those who need all day care. 
What do they do there? You'll be spoilt for choice with something for all ages and abilities…
· Water play – including building waterfalls and 'creeks' with beautifully hand-crafted wood logs, plus potion-making with flowers, herbs and spices.
· Mud play – including mud kitchens and a large mud pit.
· Nature crafts – including clay play, paint and paintbrush making, stick craft, dream catchers and so much more!
· Loose parts play – in the growing 'Inventors Playground'!
· Bush cubby building – including knot tying and construction techniques.
· Lots more outdoor fun – including tree climbing, bug and bird watching and more.
· Special Autumn activity – make a bird seed feeder to take home and bring local birds to your garden.
Location: A beautiful and very shady spot in Ridge Park, on the corner of Glen Osmond Road and Barr-Smith Avenue, Adelaide. The location is securely fenced and quality toilets are brought in (no portaloos)!
Dates: Wednesday 18 April – Wednesday 25 April 2018
Play & Go readers can receive 10% off the Kids Only and Family Sessions during Autumn. The code is: PLAYANDGO

Woodhouse Activity Centre
School Holidays UNPLUGGED at Woodhouse
Once again, the team at Woodhouse are ready and able to wear out the children of Adelaide these holidays, getting them 'unplugged' from electronic devices and reconnecting them with nature.
The 'drop and go' day camps are fully facilitated, fully catered and offer a different theme each day, so you can book for 1 day, or all 9.
Here are some of the themes and things you can do:
Treasure hunt
Hike on the Adventurers Trail
Build an epic fort for a slingshot attack
Look for crazy critters
Weird science
Culture, cooking and activities from around the world
Laser skirmish, ice blocking, bouldering and geocaching.
Phone 8339 3333 to secure your child's place. Woodhouse Activity Centre 37 Spring Gully Road, Piccadilly

X-Golf Marion
The Ultimate Indoor Golf Fun
During the April school holidays X-Golf Marion are offering a special deal – $25.00 for a 5 visit pass.  Includes 5 x 1 visits to X-Golf Marion & golf club hire.  The first 25 to purchase a pass in store will also get a $5.00 voucher to use towards food and drinks.
This special deal is valid Sunday to Friday from 16 April until 30 April 2018 (to be used between 10am and 6pm ONLY).  T's & C's apply. Valid for 16 years & under.
X-Golf Marion is Adelaide's premier indoor golfing, entertainment & hospitality establishment.
Learn the game | Make friends | Have fun
X-Golf Marion | Bookings Essential | Phone 8377 0883 | 838-842 Marion Road, Marion

---
Animal Adventure at Adelaide and Monarto Zoos
School Holidays at Adelaide and Monarto Zoo
It's food shopping time at Adelaide Zoo and Monarto Zoo! The zoo keepers need the help of your little animal lovers these school holidays to research and prepare shopping lists for the animals of Adelaide and Monarto Zoo. Visit the animals around the zoos to discover what they eat, special treats they enjoy and their weird and wonderful eating habits.
All this is free for members and included with zoo entry.
Plus, book into an unforgettable ZOOcation care experience for a fun-filled day of adventurous activities, games, animal presentations and time with new friends. This is a popular program so book early to secure your place.

Animal Farm Goolwa
At the Goolwa Animal Farm, from 10am to 4pm every day throughout the school holidays, you can feed the goats, lambs, chooks, emus and lots of other animals.
Children can interact with small animals in the barn and meet the rescue joeys, visit the newly hatched babies, look in on the mini-pigs, have a chat with their cocky and galahs, feed the donkeys or sheep in their paddocks. Take a free trailer ride too! The ever popular pony rides will also be available every day, subject to the weather, (be sure to book on arrival).
Why not enjoy a coffee and snack in the café too at Animal Farm Goolwa. Admission is just $8 per child and $10 per adult. Pony rides $5.
Located next to Goolwa Airport on Airport Road. See Google here for directions or Trip Advisor (Award Winner 2015, 2016 & 2017) for details.
It's a wonderful day out for the whole family. Contact: 0451 502 858.

Cleland
Explore the Wonderful World of Australian Animals at Cleland Wildlife Park.
Go and join in the April School Holiday fun!
Feather, Fur & Scales self -guided trail
Be a scientist, explore and discover!  Can you determine which groups some of our Australian animals belong to?  Go and join in the fun on Cleland's self-guided adventure trail,  'Feather, Fur & Scales' around the park.
Cleland Wildlife Park | 365 Mount Lofty Summit Rd, Crafers | Saturday 14 – Sunday 29 April 2018 | Open Daily 9.30am – 5.00pm | Self-guided trail free with park entry.

Hahndorf Farm Barn
Looking for some fun activities to enjoy with the kids in the beautiful Adelaide Hills these school holidays?
The Hahndorf Farm Barn is a unique blend of a children's farmyard and wildlife park. You can hold, touch and feed most of their animals in complete safety and at your own comfort level. They pride themselves on providing the best school holiday activities in Adelaide!
There are many activities for kids at the farm – try your hand at milking a cow, take a pony ride, bottle feed baby lambs and hand feed the camels and donkeys to name a few.
You can easily spend hours here enjoying quality time with your family and friends. Enjoy playing in their new playground and sand pit too.

---


Adelaide Central Market
Big Market Adventures for Little Foodies is back at the Adelaide Central Market these school holidays!
All Adelaide Central Market school holiday activities are free or low cost and activities include the ever popular Market Trail at just $8, Little Market Chefs at just $18, FREE kids workshops with Eco Crayons, baby animal nursery and the Big Balloon Giveaway!
♥  Little Market Chefs – $18 (5 – 12 years) | 17 April, 19 April, 24 April & 26 April (9am, 11am, 1pm)
♥  Market Trail – $8, or $10 on the day (4+ years)  |  17 April, 19 April, 20 April, 24 April, 26 April & 27 April (self guided, between 9am and 1pm)
♥  Eco Crayon Workshop – FREE (4+)  |  19 April & 20 April (9.30am – 12pm)
♥  Baby Animal Nursery – FREE (all ages)  |  26 April & 27 April (9.30am – 12pm)
♥  Big Balloon Giveaway – FREE (all ages)  |  20 April & 27 April (from 10am)


Adelaide Planetarium
Plan a Space Escape These School Holidays
Adventure awaits at the Adelaide Planetarium.  Your kids could fly to the moon with Tycho, explore the seasons with Annie and Max, venture into the Wildest Weather or learn what it takes to be an Astronaut.  There is something for all ages. Wednesday 18, Monday 23, Tuesday 24 April 2018 | Cost $9 per person | bookings essential
Plus, they have Planetarium Experience & SciWorld Shows and Workshops and Terrarium making.
Planetarium & Terrarium Making – Experience the Planetarium and see a full dome movie, then join Rebecca from Garden Gnome How and learn how to make a terrarium.
Monday 16 & Tuesday 17 April 2018 | 10am, 1pm or 3pm | Cost $20 per child (recommended age 6-13yrs) | Adult ticket $9 each | (bookings available until 5pm Friday 13 April)
Planetarium & SciWorld Liquid Nitrogen Show
Thursday 19 & Friday 20 & 27 April 2018 | 1.30pm – 3.30pm | Cost $18 per child (recommended age 5+) | Adult ticket $9 each | **sold out**
Planetarium & Space Toys or Space Colonies Workshop
Thursday 19 & Friday 20 & 27 April 2018 | 10am – 12pm | Cost $18 per child (recommended age 5+) | Adult ticket $9 each | bookings essential

Arts at Carclew 
Carclew Explore Arts April school holiday program
Carclew's school holiday program offers full day and half-day creative activities for kids aged 5 – 17 years in the stunning North Adelaide venue.
Their team of professional artists present a broad range of inspiring, hands-on experiences that will nurture your child's inner-artist and allow them to try out new experiences and make new friends.
Workshops include:
Collage in 3D • Contemporary Structures • Paper Mountains • Wear You From fashion design • Mirror Mirror self-portraits • Block Out Printing • Spoken Word • Aerosol Art • Lost and Found • Shadow Puppets • Clay Critters • Digital Self-Portraits • Wizarding Intensive • Tactile Textiles • Attractor – iPad Short Film
Carclew House | 11 Jeffcott St, North Adelaide | Monday 16 – Friday 27 April (except Anzac Day)

Botanic Gardens School Holiday Activities
Brand new activities at Adelaide & Mount Lofty Botanic Gardens for 5-13 year olds from Monday 16 April to Thursday 26 April.
Activities have been designed to promote fun, hands-on learning about plants, people and the environment.  Parents are encouraged to book early – spots will sell out!
Kids can learn mobile photography while exploring autumn colours; enjoy a musical adventure through the rainforest; create cute garden critters out of curious botanic bits; and learn about Aboriginal plant use and culture.  Activities go for an hour and prices range from FREE to $20.
♥  Autumn Colours Mobile Photography *NEW* (9-13 year olds), $15, bookings essential (Mt Lofty Botanic Garden)
♥  Singing in the Rainforest *NEW* (5-12 year olds), $20, bookings essential (Adelaide Botanic Garden)
♥  Garden Critters (6-12 year olds, 1 hr) $12, bookings essential (Adelaide Botanic Garden)
♥  Making Fire, Making Glue (1 hour) free, no bookings required (Adelaide Botanic Garden)  |  Tuesday 24 April, 1:30pm to 2:30pm
♥  Dreaming Story Telling (1 hour) free, no bookings required (Adelaide Botanic Garden)  |  Tuesday 17 April, 10:30am to 11:30am

Migration Museum
Tapestry your way to Croatia
Drop by the Migration Museum and create your own Croatian tapestry. Thread a needle and learn how to cross stitch, long stitch and stitch to design. Inspired by the exhibition, 'Croatians in South Australia: community and identity'.
All materials are supplied, just take your ideas and nimble fingers.
Pop by, play and explore migration.
Migration Museum  | 82 Kintore Ave, Adelaide  |   10am-3pm daily |  Ages 7 years and over  | Admission FREE

Naracoorte Caves
Fossil hunters unite!
School holidays will come alive at Naracoorte Caves with a program to entertain kids and adults alike.
Guest presenter Dr Liz Reed from Adelaide University will be running very special fossil tours, while the singing palaeontologist Professor Flint will provide the afternoon's entertainment.
Thursday 26 & Friday 27 April 2018 | 11am-2.30pm | Wonambi Visitor Centre | 89 Wonambi Rd, Naracoorte | Cost: $15 per person (includes entry to the Wonambi Visitor Centre and Mega Fauna display, Blanch Cave and on site fossil lab).
Paleo Pack picnic lunch can be purchased for an additional cost at the café.
Places are limited and bookings essential. Contact Wonambi Visitor Centre on 8760 1210

National Motor Museum
GooRoo Whiteboard Animation Workshop
Visit the National Motor Museum these school holidays and become a movie-making master!
The Mixed Media Animation workshop with GooRoo Animation teaches kids of all ages how to create their own animated movies. Get your inspiration from the National Motor Museum's amazing collection of vehicles to create your very own animation captured with the Stop Motion Studio App on mobile devices.
All finished videos will be uploaded to YouTube via the GooRoo Animation Workshops channel so you can share them with your friends and family!
Bookings preferred | Call 08 8568 4000
National Motor Museum | Shannon St, Birdwood | Saturday 14 and Sunday 15 April 2018 | 11am – 3pm | Entry fee to museum: Adult: $15.50 | Concession: $12.50 | Children: $6.50 (children under 5 free) | Family: $35 (2 adults, up to 6 children) | Workshop free with admission

SciWorld
Pop-up science fun!
See a whole new side of summer that you've never seen before – behind the lens of a scientist!
Go along to their Pop Up Science Centre at the Ridley Centre, Adelaide Showground on 16 – 18 April from 2pm – 5pm.  For only $15 per child (aged between 5 – 15 years) with accompanying parents and younger siblings free of charge, you'll spend three full hours exploring interactive exhibits from Questacon in Canberra, learn something new in one of their 45 minute workshops (Science Toys, Science of Juggling, Inside Your Body, Space Colonies), explore the solar system in their Stardome and see their Fire and Ice Show.  Plan to arrive early and stay for the full three hours.  Parking is available at the showground for a small fee.
16-18 April 2018 | 2pm – 5pm daily | Stirling Angas Hall at the Adelaide Showgrounds
Tickets:  $15 + small booking fee for children aged 5 – 15.  Accompanying adults and younger siblings free of charge.

Scoffed School of Food and Fun
School holiday cooking fun for all ages.
This autumn school holidays, why let the kids have all the fun?
At Scoffed they want the whole family to have fun, so now adults and kids can join together to learn how to cook yummy new dishes.
Whether it's savoury or sweet that tickles your tastebuds, there are 3 different cooking classes for the whole family to enjoy these holidays.
And for aspiring teenage master chefs there are some exciting new classes including a BBQ class in the Tasting Australia program where they can learn how to cook better than Dad!
Come and experience how much fun cooking can be with hands on classes, and the best bit… you get to scoff it all down at the end!
A great way for kids to spend some quality time with parents, grandparents or their mates away from the TV!
To see the full program please download the timetable here.

South Australian Maritime Museum
Shipwrecked…again!
On a perilous adventure, Captain Horatio Bumblefingers and crew lose their way and grow ever more paranoid over tales of sea monsters. What are those gigantic shadows below the waves, above the waves, everywhere? Who is making those strange sounds?
Presented by the crazy team at Heapsgood Productions, Shipwrecked! is a hilarious and life-affirming adventure filled with song, dance and a surprise heroine from the ocean's depths!
South Australian Maritime Museum | 126 Lipson St, Port Adelaide | Monday 16 April – Friday 27 April (excluding ANZAC Day) | 11am & 1pm weekdays | Entry fee to museum: Adult: $15.00 | Concession: $9.00 | Child: $6.00 | Family $34.50

Ruth Tuck Art School | School Holiday workshops | Details
SA Whale Centre | Kids School Holiday Activities | Victor Harbor | Details
Art Gallery of South Australia | School Holiday Program | Details
---


Adelaide Gaol
Explore & Draw @ The Adelaide Gaol
Are you the next Monet? Head down to the Adelaide Gaol these school holidays for the chance to win some amazing prizes in their exclusive colouring-in competition! They will be drawing three lucky winners to take home prizes including an 8.0 16GB Black Samsung Galaxy Tablet, a Lego City Police Set and an official Adelaide Gaol Goodie Bag.
To be eligible for the prize draw, you must purchase a ticket to the Gaol.
Adelaide Gaol | Gaol Rd, Thebarton | Open 9am-5pm 7 days a week (closed Good Friday) | Cost: Adult $14.50 | Child $9.00 | Concession $12.50 | Family $35.00
For more information phone the Adelaide Gaol on (08) 8231 406

Beachouse Glenelg
Open every day of the school holidays so head to the Beachouse and enjoy a range of awesome activities!
Every morning at 9am you can purchase 9am Rides Time Card for only $30 per person.  This includes 2 hours of Unlimited Waterslides (Indoors & Heated when it's a little chilly), Dodgem Cars, Bumper Boats, Mini Golf, Carousel & Arcade Games starting at 9am and finishing at 11am.
Or you may want to take your little ones down and grab the Kids Kraze package which includes a 2 hour entry into the awesome indoor playground, a ride on the Carousel and the Train, as well as 3 x games to play for only $22 per person.
And for the parents, there is coffee available at the Beachouse cafe and free Wi-Fi, if you need some time out from the fun for a minute.
That's only a few options, the Beachouse have loads of packages available so jump onto their website for more information or give them a call on 8295 1511 if you need their help.

Capri Theatre Cheap Movie Tickets
Buy cheap Scoopon movie tickets to see movies at the beautiful Capri Theatre these holidays.
See Peter Rabbit, Early Man, Sherlock Gnomes, A Wrinkle in Time or Love, Simon (rated M for older kids) at the historical Capri Theatre these school holidays – just $5 for a kid's movie ticket, $9 for an adult ticket or $25 to take the whole family!
Buy as many Scoopons as you like and see all four! Plus, present your kid's or family Scoopon at the Box Office on the day of your movie and receive $1 off popcorn. Or present your adult Scoopon and get $1 off a wine or beer. Movies screen every day of the holidays.

Movies Under The Stars
The City of Charles Sturt will be hosting two nights of FREE Movies Under the Stars on Friday 20 April at St Clair Oval and Saturday 28 April at Point Malcolm Reserve.
St Clair Oval | Friday 20 April 2018 from 6pm
There will be an evening of family fun and a free outdoor screening of the 2017 film, Boss Baby (G). The fun begins at 6pm with a jumping castle as well as a sausage sizzle supporting Vipers FC, and the movie will begin at approximately 7.30pm.
Point Malcolm Reserve | Fork on the Grass | Saturday 28 April 2018 | 4-9pm 
Take a picnic rug and head to the recently redeveloped Point Malcolm Reserve in Semaphore Park for an evening of film, food and fun! Fork on the Road will be bringing more than 20 food trucks down from 4pm for Fork in the Grass, and a FREE outdoor screening of the 2017 film Beauty and the Beast (PG) will start at approximately 6.30pm.

Nature Play SA Forest Festival
Grab your picnic blankets and beanies, Nature Play Forest Festival is returning to Kuitpo in Autumn 2018! Celebrate the holidays with wild nature play adventures and make magical memories with family and friends.
The Nature Play Forest Festival is specially created for children aged 0–12 years and their families. There's over a dozen activities on offer including: low ropes adventures; wild cubby building; bell tents; Autumn nature mask making; walking and orienteering trails; nature potions and tinkering stations; bush stick xylophone jam sessions; food trucks and much more in the magical forest setting.
Places are limited for each day of this event and tickets are essential.
Kuitpo Forest | Wednesday 18 & Thursday 19 April 2018 | Tickets:  $10 per child | $5 per adult per day (plus Eventbrite fees) | Babies under 1 year old do not require tickets to the event.

Play at the Bay | City of Holdfast Bay
School Holidays? Play at the Bay! Monday 16 to Friday 27 April in and around Jetty Road, Glenelg.
Kids! Tweens! Teens! Play, explore and experience at Play at the Bay.
Have fun with your mates at one or many of the workshops on offer! Arts & Crafts, fun with food, outdoor & environment, there is an activity for everyone.
Bookings are essential and places are going fast so make sure to book in time to secure your spot. Please note that registrations will close 24 hours prior to each activity, unless otherwise stated.
Pop-Up Wild Playgroups | Naturally Gathered
Wombat Stew and We're Going on a Bear Hunt
Naturally Gathered bring stories to life, whilst you get your fix of nature play in beautiful, natural play spaces in and around Adelaide and North Adelaide. Naturally Gathered groups give children opportunities to get out of the house and explore the environment through activities like mud painting and pies, log climbing and loose parts play.
Sessions are designed for children between 1 and 5 years but older siblings will love going along and having an explore.
Sessions are run and created by an occupational therapist with a focus on bringing 'sensory play' and 'physical development' to an everyday natural environment.
Families will leave the group with some wonderful memories and new ideas surrounding 'free play' with their children in a natural play space.
Use the code WOMBATSTEW for 20% off!

---

Castle Plaza
Peppa Pig is coming to Castle Plaza!
Meet everyone's favourite childhood friend, Peppa Pig at Castle Plaza this April.
Peppa will be available for photos between 10am and 1pm outside Target on Monday 23, Tuesday 24, Thursday 26 and Friday 27 April 2018.
Help Peppa find George's dinosaur for your chance to win a Peppa Pig prize pack! (NB: This is not a stage show, but an intimate meet and greet opportunity with Peppa Pig).
Plus, when you visit Bakers Delight at Castle Plaza in the week leading up to Peppa's arrival you can create your very own Peppa Pig fun bun – 10am to 12pm daily, Monday 16, Tuesday 17, Wednesday 18, Thursday 19 and Friday 20 April 2018.

Churchill Centre
FREE April School Holiday fun at Churchill Centre!
Week 1: Make your very own Super Hero Cape and Mask*! 11am-2pm, Wednesday 18 to Saturday 21 and 12pm-3pm, Sunday 22 *whilst stocks last.
Week 2: Join in on the fun with Unicorn Glitter Slime!# 11am-2pm, Thursday 26 to Saturday 28 and 12pm-3pm, Sunday 29 #for ages 5 and above. An alternative activity will be offered to under 5s. Whilst stocks last.
PLUS, don't forget to visit Little Chicago Express, Adelaide's largest and FREE indoor Shopping Centre playground! Located in the Food Court. Open Monday 9.45am – 5.15pm, Tuesday, Wednesday and Friday from 9am – 5.15pm, Thursday 9am – 8.45pm, Saturday 9am – 4.30pm, and Sunday 11am – 4.30pm.

Elizabeth City Centre
FREE Trolls School Holiday Fun plus Safari Zoomers
Join the fun at Elizabeth City Centre these April School Holidays at their Trolls Activity Centre!  Kids can design, decorate and create their very own scrapbook picture frame. When they complete their masterpiece, they will be able to take it home with a photo of Poppy inside!  Located by Harris Scarfe from Monday 16 – Friday 20 April from 11am to 2pm daily.
Join United Way for story time and craft fun exploring a different book each day between 11am and 2pm.  Find the fun with United Way in the North Mall opposite Katies and Ollie's Place.
Monday 23 April 2018 – There's a Hippopotamus on Our Roof Eating Cake by Hazel Edwards
Tuesday 24 April 2018 – Who Sank the Boat? by Pamela Allen
Thursday 26 April 2018 – My Cat Likes to Hide in Boxes by Eve Sutton
Safari Zoomers are bringing their amazing ride-on animals back to Elizabeth City Centre these school holidays! Experience the fun animal rides that are easy to operate and are a great activity for the kids.  Rides are $7 each. Exclusive bookings available plus party and group packages available upon request and take home souvenirs available.  Location is the  North Mall near Harris Scarfe and JB Hi-Fi from 14-28 April 2018 (closed Anzac Day).

Port Canal Shopping Centre
ROCKIT RABBIT IS COMING TO THE PORT CANAL!
Get ready kids the Rockit Rabbit show is coming to Port Canal!  A colourful and interactive performance for the whole family to enjoy! Plus there will be FREE face painting, FREE show bags and loads of prizes to give away including movie tickets to Early Man!
Saturday 14 April 2018 | 11am – 1pm
Port Canal Shopping Centre | 200 Commercial Rd, Port Adelaide

Westfield – Tea Tree Plaza
Donut Decorating, Peter Rabbit Stage Shows, Mini Foodies Masterclasses & Autumn Craft
Enjoy the best school holiday fun at Westfield Tea Tree Plaza with 2 weeks of kids events and entertainment. Book a spot at the Donut King Donut Decorating Workshop for only a gold coin donation per child where they'll decorate their own delicious donuts, enjoy the Peter Rabbit TM Stage Show, his first stage show in Adelaide with the chance to meet and take a photo with Peter Rabbit himself, book your kids in for a mini foodies masterclasses as part of Westfield Food and Wine Weekend, and the kids will love the Autumn Craft Zone at Tea Tree Plus where they'll get the chance to make their own kites, wind chimes and more!
♥  Kids Donut Decorating | Saturday 14 April 2018 – 11am, 11:30am, 12pm and 12:30pm (Level 1, near Subway – Register at Donut King)
♥  Peter Rabbit TM Stage Shows  |  16-20 April 2018 – 11am and 1pm, meet and greet at 12pm (Centre Court level 2 near Samsung)
♥  Mini Foodies Masterclasses  |  21 & 22 April 2018 – Cost: $10 per child (children aged 6-12) – 11:30am and 1pm (Fresh Food Mall, near Woolworths) CLICK HERE TO BOOK TICKETS
♥  Soccajoeys Soccer Clinic  |  23-28 April 2018 – FREE (for 5 and under) (Centre Court, level 2 near Samsung)  (Closed on ANZAC Day)
♥  Kids Autumn Craft  |  23-28 April 2018 – 11am – 2pm daily (outside Toys R Us in Tea Tree Plus) (Closed on ANZAC Day)

Westfield – West Lakes
Peter Rabbit Activity Zone & Mini Foodies Masterclasses
Once upon a time there were four little Rabbits, and their names were – Flopsy, Mopsy, Cotton-tail, and Peter!  Join Peter Rabbit and his friends for a fun-filled week of activities at Westfield West Lakes. You may even get to meet Peter Rabbit!
Westfield West Lakes | Located outside of General Trader, near Target  |  23- 28 April 2018 (excluding ANZAC Day)  |  11am – 2pm Daily
♥  Mini Foodies Masterclasses  |  21 & 22 April 2018 – Cost: $10 per child (children aged 6-12) – 11:30am and 1pm (Market Court) CLICK HERE TO BOOK TICKETS
© Frederick Warne & Co., 2018

---
Adelaide Festival Centre
The 78-Storey Treehouse
Don't miss this stage adaptation of Andy Griffiths and Terry Denton's bestselling children's book.
Andy and Terry's treehouse just keeps on growing, and now our friends are going to be famous because Mr Big Shot has arrived to make a Hollywood blockbuster! But when he replaces Andy with a monkey the battle is on.
Who will win the battle of Andy and Terry? And why are those mysterious spy cows turning up everywhere? Visit the Adelaide Festival Theatre this Autumn school holidays and find out!
Suitable for ages 5 years and older.
Tuesday 24 April – Thursday 5 May 2018 | Space Theatre, Adelaide Festival Centre

Adelaide Youth Theatre
The Adelaide Youth Theatre presents Madagascar – A Musical Adventure
Join Alex the Lion, Marty the Zebra, Melman the Giraffe, Gloria the hip hip Hippo and, of course, those hilarious, plotting penguins as they bound onto the stage in the musical adventure of a lifetime.
Based on the smash DreamWorks animated motion picture, Madagascar, A Musical Adventure follows all of your favourite crack-a-lackin' friends as they escape from their home in New York's Central Park Zoo and find themselves on an unexpected journey to the madcap world of King Julian's Madagascar!
Arts Theatre | 53 Angus Street, Adelaide | Thursday 19 April | 1.30pm | Saturday 21 April 2018 | 2pm & 6pm | Tickets: Adult $30 | Child $15

Theatre Bugs Junior Holiday Programs
Theatre Bugs is seeking performers aged 5–14 years for their April school holiday musical, Giants in the Sky (Winner of 2017 Children's Musical Theatre Festival, NYC).
Four to five, fun, fabulous days filled with drama activities, rehearsing, and painting props which finish with a production of Giants in the Sky at 5pm on the last day. Students perform with a stage set and costumes. Every child has a special role to play and lines to learn.
This magical story explores the world of Giants who live in the clouds. Ever since leaving Earth a long time ago, the Giants have worked to keep the sky beautiful. They polish the stars, poke the clouds to make it rain and paint the sunsets. But there is one curious Giant who wonders what life is like on Earth, so she steals a key to the locked up "beanstalk" and embarks on an adventure down below!
Week 1: Glenelg, Norwood, and Unley | Monday 16 April – Friday 20 April 2018 | Cost: $225 for the 5 day program
Week 2: Golden Grove, Norwood and Unley | Monday 23 April – Friday 27 April 2018 (except Wednesday due to Anzac Day holiday)
Cost: $180 for the 4 day program
BOOK NOW!

Grug and the Rainbow | Windmill Theatre Company
Grug began his life as the top of a Burrawang tree that fell to the ground. Fascinated by the world around him and full of determination, Grug embarks on an epic journey to reach the rainbow that always seems just beyond his grasp.
Will our grassy little friend find what he's looking for? And what fun and adventure will he have along the way?
Featuring exquisite puppetry, plenty of surprises and more of the gentle storytelling that has delighted audiences around the world, this show has been especially created for our littlest theatregoers (and Grug fans of all ages).
Recommended for ages 2–6
10–22 April 2018 | Space Theatre, Adelaide Festival Centre | Tickets: $25 | Family Pass $80 | Group 6+ $20
(Transaction fees apply)

Woody's World 
Imagine Dr Seuss in a teddy bears' picnic at Woodstock – this is Woody's World!
Returning to the iconic grounds of Carrick Hill in the April school holidays with their acclaimed family show, Woody and his family band share a musical adventure with young audiences full of colourful puppetry, fabulous songs and loads of heartwarming engagement.
Bring the kids, a picnic hamper and enjoy this school holiday event on the picturesque lawns of Carrick Hill.

---
Want even more inspiration for the Autumn April School Holidays?
Click here to take a look at our list of ideas for every school holidays.
Remember, you can always check in with your Local Library (find yours here) or your Local Council (see our list) as most run special activities for children every school holidays – and many are inexpensive, or completely free!
Subscribe to our Weekly Newsletter
Keep up to date with our latest posts and find out what's on, where to go and what to do with the kids in and around Adelaide.
At Play & Go Adelaide we make every effort to provide accurate information to the best of our knowledge at the time of publication. We recommend confirming times, dates and details directly before making any plans as details may be subject to change. Holiday Activities in Adelaide…What do to with the kids during the holidays…School Holiday Ideas…South Australian school holiday guide…Great school holiday ideas….What's on for kids in Adelaide 
---