Adelaide School Holidays – April 2019
Find all the best activities & ideas for the Adelaide Autumn April School Holidays.
To make it easier for you to find things for the kids to do during the school holidays, the Play & Go team have put together our Holiday Guide featuring some of the most popular, and some not-so-well-known activities on offer. There are venues all over Adelaide that offer vacation care programs, workshops, clinics, classes and activities for the kids, plus there are plenty of fun things to do together as a family.
Below you will find a list of venues and links to their websites so you can simply click through to check out the activities on offer. Most programs are open to school age children 5 years and older but there are some specifically for younger kids. Remember to book in early if your child is interested in participating as classes fill quickly.  When making a booking be sure to tell them you heard about them through Play & Go!
We also have an extensive list of individual posts listing special events, entertainment, shows and much more in our Autumn School Holidays 2019 Category.
If you know of a venue that should be on our list or you would like to advertise with us, please feel free to leave a comment or send an email via our contact page here.
CLICK ON A CATEGORY BELOW OR SCROLL DOWN TO SEE OUR FULL GUIDE:
---


All New Adelaide Gaol Escape Trail
Back by popular demand! For these school holidays, Adelaide Gaol has developed a new Escape Trail that will have you scratching your head for hours.
New clues, new locations and a whole new challenge. Will you be able to crack the code and escape the gaol?
Adelaide Gaol will be hosting a one of a kind experience, providing children with the chance to solve mysteries and escape the Gaol walls. Since its opening in 1841, Adelaide Gaol has housed approximately 300,000 prisoners. There have been a number of famous escapes – including one ingenious (though unsuccessful) attempt in 1983, where a prisoner took his pyjama coat to an art class and painted it to resemble an officer's uniform. To add to his ensemble, he even created an impressive officer cap out of a biscuit box!
Saturday 13 – Sunday 28 April (closed Good Friday) 2019 | 10am-4pm | 18 Gaol Road, Thebarton
Adelaide Planetarium
Venture into space these school holidays
Adventure and entertainment await at the Adelaide Planetarium. Families are invited to fly to the moon with Tycho, explore the seasons with Annie and Max, venture into the Wildest Weather or witness the creative and spectacular encounters that fuel the cosmos in the new movie, Cosmic Collisions. There is something for all ages.
Planetarium Experience & Classroom Craft Activity
Explore the ever-changing constellations that travel through our night sky. Journey through the solar system and visit different and captivating planets, followed by a full dome movie.  The ultimate learning experience that will engage and excite children.
10am-12pm session | ages 4-8 | Planetarium experience with movie Tycho to the Moon followed by time in the classroom where you will have fun learning more about the sun and planets while creating your own solar system.
2pm-4pm session | ages 8+ | Planetarium experience with movie Wildest Weather in the Solar System followed by time in the classroom where you will assemble and paint a model of the solar system whilst each planet is looked at in detail.
Tuesday 16 – Thursday 24 April 2019 | Planetarium experience $9 per person | Planetarium experience and craft activity $25 per child, $9 per adult | bookings essential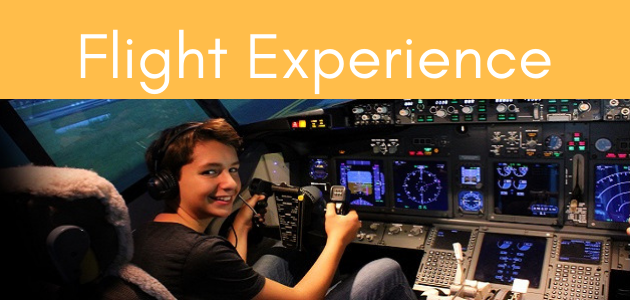 Flight Experience 
A unique and exhilarating experience designed to put you in the Captain's seat of a Boeing 737-800.
In a fun and exciting environment, you will be taught the basics of taking off,  flying and landing one of the most popular passenger airliners in the world, by professional pilots.
As the Captain, you will sit in the front left-hand seat while your passengers sit in the two jump-seats directly behind you. Strap in with your 5-point seat harness and real aircraft headsets. You're almost ready!
Your First Officer will brief you on the primary controls and instruments and then you're ready for take-off! With permission from Air Traffic Control, you advance the thrust levers and the aircraft hurtles down the runway
Your co-pilot calls out 'rotate' and you pull the control column back towards you and the nose wheel lifts off the runway…You're airborne, and you can start to relax and appreciate the stunningly realistic scenery.
Autumn School Holiday Special 55% OFF selected experiences booked in during the April School Holidays. Valid Saturday 13 to Saturday 27 April 2019. To redeem the Special Offer enter the code HOLIDAY when purchasing online
Booking times open between 10am & 5pm, Monday to Saturday.
  
Migration Museum
School Holidays at the Migration Museum
Make a Snowdome
Which country in the world would you like to visit? What would you like to bring home? What images inspire you? Maybe badges, spoons, fridge magnets or snow domes? These holidays visit the Migration Museum to see the latest exhibition, 'Greetings From…the Power of Souvenirs'. Discover the stories behind treasured keepsakes from around the world, be inspired by the weird and wonderful items on display, and craft your very own snow dome of memories. Participants also have the opportunity to create and email a postcard to a friend.
Monday 15 – Thursday 18 April 2019 | 11am | Cost: $10 | Ages 5 to 12 | Bookings preferred
History Mystery
Someone or something has been lost in the halls of the Migration Museum! Help solve the puzzle of the lost museum items. Visit the front foyer for your trusty Detective Trail and then use your wits to solve the mystery. Young visitors will be rewarded with a prize on completion of their detective work.  A FREE event for children aged 5-12.
Chatterbox
Make a paper origami 'chatterbox' at the Migration Museum. Children will fold and shape their own chatterbox with help from the museum guides and have fun seeing what their paper creation will reveal. This is a FREE event for children aged 3 and up.
Tuesday 16 – Sunday 28 April (excluding Good Friday)| 10am – 4pm daily 
Migration Museum | 82 Kintore Avenue, Adelaide | Ph 8207 7580 or Email: migration@history.sa.gov.au

National Motor Museum
School Holidays at the National Motor Museum – GooRoo Animation – Make Your Own Movies!
Are you the next Steven Spielberg? Visit the National Motor Museum this school holidays and find out!
GooRoo Animation Claymation workshops will teach you about what goes into making a film, giving you a behind the scenes glimpse into producing an animated movie at a professional level. Be inspired by the vehicles on display, and create your own plasticine characters to be the star of the show!
Movies will be filmed and put together using the Stop Motion Studio App available on mobile devices. They will then be uploaded to YouTube via the GooRoo Animation Workshops channel so you can share them with all your friends and family. The workshop is designed to inspire and provide the knowledge and tools to start making at home.
Saturday 27 & Sunday 28 April 2019 | 11am – 3pm | Free with Museum admission (bookings preferred)
National Motor Museum | Shannon Street, Birdwood | Ph: 8568 4000   E. motor@history.sa.gov.au
Nature Play SA Forest Festival
Grab your picnic blankets and beanies, Nature Play SA are bringing you an unforgettable family festival in the majestic Kuitpo Forest.
Enjoy two days of nature play, celebrate the school holidays and set the scene for wild Autumn adventures and memory-making with family and friends.
Located in the grassy clearings and forest surrounds of Rocky Creek Hut, you'll find:
A low ropes adventure course through the pines
Natural loose parts play
Wild cubby building in the eucalypt forest
Beautiful bell tents
Forest-themed family yoga classes
Orienteering and bushwalking trails
Autumn nature mask and crown making
Nature potion and tinkering stations
Story time sessions and family reading amongst the pines
Food trucks and friendly faces aplenty.
Also, at the Festival, you'll be able to make product and membership purchases from the Nature Play SA pop-up shop. Food trucks will also be onsite for food and drink needs.
Tuesday 16 & Wednesday 17 April 2019 | 10am – 3pm |  Kuitpo Forest | Rocky Creek Hut, Razorback Road, Meadows | Children aged 0 – 12 years (older children are still welcome to attend)
NumberWorks'nWords
Once again, NumberWorks'nWords is running their popular April Holiday Program.
Term 2 is a busy one! Years 3, 5, 7 and 9 NAPLAN tests are in May and the end of semester exams are fast-approaching for high schoolers. During NumberWorks'nWords 2 day Holiday Program, each student's program is individualised and tailored for students from Reception to Year 10. The focus is to ensure they are prepared for the challenge of Term 2.
Whether you want to focus on English, maths or a little of both, the choice is yours. Let Numberworks know when booking whether your child needs to focus on NAPLAN preparation, revision of Term 1, extension or if they need to prepare for next term's work.
To secure a place for your child, phone or email NumberWorks'nWords.
Tuesday 23  & Wednesday 24 April 2019 | 10am to 12:10pm | Cost: $224 
NumberWorks'n'Words Norwood | 53 The Parade Norwood | Ph. 8333 2121 | E. norwood@numberworks.com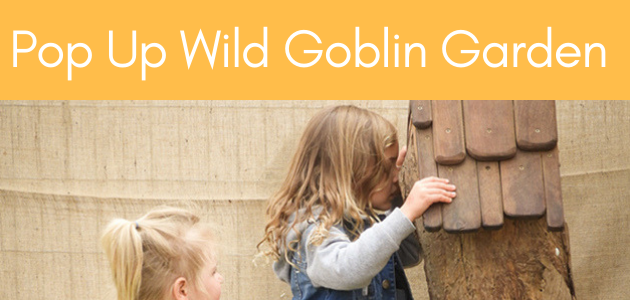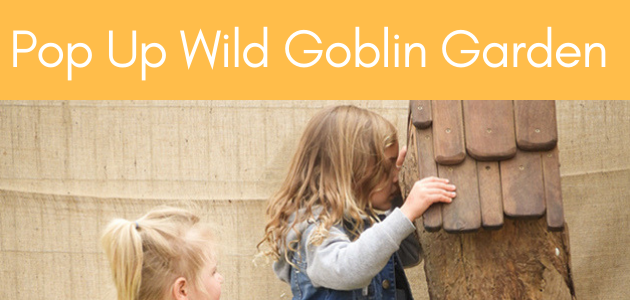 Pop Up Wild Goblin Garden at Eighty Eight O'Connell 
Let your little one's imagination and creativity run wild when North Adelaide's Eighty Eight O'Connell Street site transforms into a gorgeous Goblin Garden.
Kids can tinker with natural materials and play inside the goblin homes in this pop up sustainable village, created using upcycled materials by Climbing Tree Nature Play.
This is a FREE Event
Saturday 13 – Thursday 18 April 2019 | 10am-2pm | 88 O'Connell Street, North Adelaide

SciWorld
Enjoy three hours of non-stop Science fun!
Explore the universe in the Starlab, learn something new in one of the workshops and see an awesome Science Magic show that is guaranteed to stimulate your love of science. There will also be hands-on activities and "Switched On Kids" will be visiting with their STEM Pop Up Shop.
Workshops:
States of Matter: explore the world of solids, liquids, gases and even plasma! Learn about the change of states when heating and cooling. Suitable for ages 8+
Geology: Rocks and Minerals – what's in the earth? What's all around us? Make your own model of the earth and learn about the many layers of the earth. Suitable for ages 4+
CSI Forensics: Learn all about fingerprinting analysis, soil sampling and follow the clues to solve the crime. Great for ages 8+ or those who have a real interest in forensics!
Science Toys: With everyday objects, make some toys that demonstrate how much fun science really is, and how it can be found in the world around us. You get to keep the toys you make! Suitable for all ages.
Affordable, quality family fun at just $15 for children aged 4-15 years and accompanying adults completely FREE. Plan to arrive early so you can collect your timed session tickets. Doors will open half an hour before the start time. Sciworld is a Children's University Learning Destination, so don't forget to bring your passports for "three hours of learning" stamp.
Tuesday 16 – Thursday 18 April 2019 | Adelaide Showground, entry via Leader St, Wayville.

Scoffed School of Food and Fun
Make the kids proud as punch this school holidays.
Kids that go to Scoffed get an amazing sense of achievement. It's a joy to see how proud they are of their dishes when they plate them up at the end of the class. So this Easter holidays, give the kids the opportunity to be as proud as punch when they go and learn how to cook something different every day at Scoffed. There's a full program of yummy Easter treats as well as healthier options too, for kids of all ages (5+) and abilities.
Check out Scoffed's Food Saucerer classes for kids (age 9+), where master chef wannabes can try their hand at making dishes like croquembouche, Pineapple donuts, and Easter cakes. There's also Food Chiefs master classes (age 8+) where they can learn to make spring rolls from scratch and hot cross buns. And for kids who are just starting out, the Food Chief Entrée classes (age 5+) are the perfect way to learn new dishes and skills.
Best of all if you want something to do with the kids this holidays then take a peek at Scoffed's family classes where everyone can join in the fun.
Scoffed will show the kids just how much fun cooking can be with their hands-on classes and the best bit… they get to scoff it all down at the end! A great way for your kids to spend some time with their mates away from the TV!
Download the full holiday timetable here
Scoffed School of Food & Fun | 441/D Magill Road, St Morris

South Australian Maritime Museum
Play with History these school holidays…School Holidays at the South Australian Maritime Museum – Survivor
Calling young adventurers! Through shipwreck, tempest, scurvy and storm – can you survive the age of sail?
Collect your survival kit, board the sailing ship and the challenge begins. Find the clues to survive: navigate your way through the museum and decode the messages. Can you tie the rope to hold the sail? Can you tend to your fellow sailors' wounds? Who will survive the age of sail?
Tuesday 16 – Sunday 28 April 2019 (excluding Good Friday) | 10am to 3pm | $6 per child includes the lighthouse (bookings not required) | Ages 7-16 
SA Maritime Museum | 126 Lipson Street, Port Adelaide | Ph: 8207 6255     E. maritime@history.sa.gov.au
Theatre Bugs
April School Holiday Programs
A fun and fabulous week filled with drama activities, rehearsing, and painting props which finishes with a production of RUMPELSTILTSKIN at 5pm on the last day. Students perform with a stage set and costumes. Every child has a special role to play and lines to learn.
Join Rumpelstiltskin, the King, the Miller and his Daughter as they spin a golden story courtesy of the Brothers Grimm. A magical adventure and a magical holiday program.
Theatre Bugs has been teaching Adelaide's children to act, sing, and dance for nearly 21 years and during that time many 1000's of children have enjoyed attending the school holiday programs. It is always a thrill to see the wonderful performances the students are able to create in just a few days.
Week 1: Norwood, Unley & Glenelg | Monday 15 – Thursday 18 April 2019 | Cost: $184 for the 4 day program  (No Friday due to public holiday)
Week 2: Norwood and Unley | Tuesday 23 – Friday 26 April 2019 | $138 for the 3 day program (No Monday or Thursday due to public holidays)
BOOK NOW BEFORE SOLD OUT!
---
---


Barossa Valley Chocolate Company
Located in the heart of the Barossa Valley just outside of Tanunda, the Barossa Valley Chocolate Company is the newest tourist attraction to call the wine region home.
There is something for everyone to enjoy, from watching chocolatiers making the artisan, handmade chocolate through the huge viewing windows in the retail area, to chocolate-making classes in the special experience room, and a specially curated chocolate and wine pairing experience in the cellar door.
The icecreamery serves freshly made gelato and Benni's Café has a delicious menu of locally sourced food that is both fancy and fun. All of this can be enjoyed inside or on the spacious deck overlooking the spectacular water. The complex also has a private cellar, an amphitheatre and landscaped areas for fun times!
Circus Rio
Circus Rio is in Adelaide for the first time ever from 5 April to 12 May!
Be amazed as the incredible performers of Circus Rio take the whole family on a journey around the world, beginning at the famous Carnival of Rio de Janeiro!
You'll be left speechless by FMX Motorbikes as they dazzle the crowd with their outlandish tricks – daring to go where no circus has dared to go before, whilst circus classics like juggling, acrobatics and rolla bolla will take adults back to their childhood days. Circus Rio is a fun and inspiring experience under the Big Top for all the family.
Tickets start at $19 for kids and $29 for adults.
Friday 5 April – Sunday 12 May 2019 | Bonython Park, Adelaide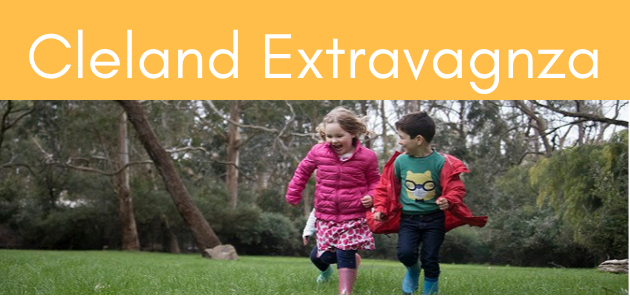 Cleland Kids Extravaganza!
Kick off the school holidays with a fun and exciting day full of kids activities that will keep them engaged and busy throughout the day.
Along with all regular animal and keeper attractions, is a delicious smorgasbord of kids adventures. All of the activities are FREE with entry and include:
Special animal interactions for kids
Bird watching & Biodiversity talk with Cleland Director Professor Chris Daniels
Children's yoga
Face painting, Cubby making, Crafting
Spider and scorpion show and tell
Book Readings with author Heather Freeman
Musical Puppet show with Dave and Gumnut the Koala
Wombat talk
Possum talk and interactions
Stick insect talk and interactions
Kids working bee
A highlight of the day includes the opportunity to take part in Cleland's brand new childrens programs, Bush Babies, Cleland Kids Club, and Wildlifcation. Try for FREE before enrolments for term 2 begin. Prepurchase tickets and receive 10% off
Saturday 13 April 2019 | Cleland Wildlife Park | Mount Lofty Summit Rd, Crafers 

Kidz Gigantic Day Out
Kidz Gigantic Day Out—Adelaide's biggest and most exciting kids event—is back, and just in time for the Easter School Holidays!
Returning to the Adelaide Convention Centre this Easter Long Weekend (19 & 20 April), the event offers amazing value and great fun for the whole family with four interactive zones; think Lego (Brick-a-laide); Science & Nature Play; Active Kidz; and Big Rigz. In addition, this year's event will feature a fabulous series of new attractions with your entry ticket, including the PJ Masks 'Meet the Heroes' Live Stage Show; the Castle Capers Mega Inflatable Obstacle Course; The Scientific Bubble Show; Switched on Kids Stem Workshops; Lollipop Markets; Messy Play and more!
These school holidays think Kidz Gigantic Day Out at the Adelaide Convention Centre. For more information or to book tickets, visit
National Railway Museum
The National Railway Museum is the largest undercover railway museum in Australia.
It contains almost 100 exhibits, housed in two major display pavilions.
Attractions include:
Lots of steam and diesel engines and carriages on display.
Heaps of hands-on displays and exhibitions.
Large operating model railway.
Theatrette running constantly.
Miniature train rides operating all day – no extra charge.
Open from 10am to 4pm EVERY DAY!
National Railway Museum | 76 Lipson Street, Port Adelaide | Cost: Family $32 (two adults and up to 3 children) |  Adult $12 | Concession $9 | Child $6 (5 – 15 years)
Oakbank Easter Racing Carnival
The Oakbank Easter Racing Carnival has been a family favourite for generations. Bring your own food and drinks onto the course, enjoy a picnic by your car and celebrate the Easter long weekend with family and friends.
The Easter Racing Carnival has been one of South Australia's premier social and sporting occasions for almost 150 years, and the annual pilgrimage to the Adelaide Hills track is for many a family tradition that goes back generations. Racegoers can bring their own picnics and barbeques, and by the time racing begins the car park is awash with marquees, tents and barbeques as families and friends soak up the unique country racing atmosphere.
A family-oriented event, the Easter Racing Carnival has plenty of activities and entertainment designed especially for kids, including rides and amusements, an animal petting zoo, face painting, Kelly Sports and roving entertainers.
There's so much to love about Oakbank Easter Races already, but in case you need reminding about how family-friendly the races are, you'll find 30 things for the kids to do for your adult $30 general admission entry on Easter weekend listed below.  Remember – kids under 13 are free.
Easter Saturday – 20 April 2019 & Easter Monday – 22 April 2019 | 7am – 5pm (gates open 7am)
---
---

Australian Sports Camps
Australian Sports Camps have run camps for over 36 years and provide the best sports coaching for boys and girls of all standards.
ASC programs are skills-based, interactive and fun, to ensure that participants improve their game and their love for their chosen sport. ASC 3-day camps will feature elite players and guest coaches.
Join ASC for an invaluable sports camp experience and improve your playing ability with their structured and progressive programs including specialist coaching sessions. The programs cater for 6-16-year olds of all playing abilities and each program runs from 9am-3pm daily. ASC are offering camps during the school holidays in AFL Football, Basketball, Netball and Soccer at Westminster School, Marion on 15, 16 and 17 April 2019. ASC have also partnered with Community Sports Camps and the amazing Megan Jones Riding School to offer other camps in AFL Football, Soccer, Basketball, Netball and Horse Riding.
Visit the website to book an exciting ASC camp or partner program, now. Have fun, whilst getting fit and active these Autumn school holidays!
Special offer for Play and Go readers: save 20% on ASC 3-day camps – use this coupon code: playandgoaut19 when booking online. Cost $236 for three days instead of $295. Offer not available for partner programs including horse riding, please visit the website for more information.

Cirkidz
Inspired by the festival season? Now it's your turn to give it a go!
Includes the following options:
SOAR: It's all about aerial! trapeze, tissu (silks), cloud swing, hoop and more!
OFF THE WALL:  Tumbling, acrobatics, bouncing, trampoline, foam pit (plus plenty of crash mats).
CIRCUS PICK'N'MIX: Pick your activities out of a hat!
NEW SESSION – READY, SET, CIRCUS!:  It's time to gather your wits and be ready for anything in this session featuring circus games and challenges! Bounce, climb, roll, chase, throw and sneak your way through the circus alongside your teammates and learn some new skills as you play. In the circus it's not about whether you win or lose – it's about how much fun you have on the way!

PARKOUR: 8 – 12 year olds: Cirkidz Holiday Workshops: $55 half day. Learn cool (and safe) ways to roll, climb, swing and vault over obstacles. Move your body in creative ways and develop strength as you learn this exciting art form. Plenty of crash mats, sprung flooring and professional trainers. Beginners and those with experience all welcome. Click HERE to see what Parkour is all about.
5 -12 year olds | Cirkidz April Holiday Program | Cost: $55 half day, $100 full day. 
Week 1: Monday 15 – Thursday 18 April 2019 (4 days) | Parkour (8 – 12's only): Monday 15 & Wednesday 17 April, 8:30am – 4:00pm.
Week 2: Tuesday 23, Wednesday 24 and Friday 26 April 2019 | Parkour (8 – 12's only): Wednesday 24 & Friday 26 April, 8:30am – 4:00pm.
CLICK HERE TO BOOK ONLINE or call Kylie and Hannah on 8346 5735!
City of Charles Sturt
FREE School Holiday Sports Program
The City of Charles Sturt is inviting all children aged 2 – 17 years to try a new sport and get involved in their FREE School Holiday Sports Program.
The program will be held during the April school holidays from 13 to 28 April 2019. The program is open to all children  – you don't have to live in the council. 
Choose from over 20 different sports including AFL football, Cheerleading, Fencing, Karate, Cricket, Hip-Hop, Dance, Roller Skating and much more. Be sure to book in early as there are limited numbers for each activity.
The City of Charles Sturt Program aims to provide an avenue for young people to:
Try new or different sport and recreation activities FREE of charge

Increase their level of physical activity

Learn about creating a healthy lifestyle through sport and recreation

Boost their self-esteem and self-confidence

Make new friends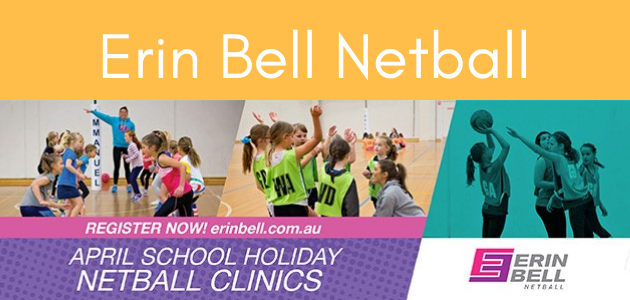 Erin Bell Netball Clinics
Erin Bell will be coaching at all the upcoming Specialist Clinics in April.
As both a goaler & mid-courter throughout my career, I can't wait to teach you all the tricks of the trade!
These April School Holidays, Erin is offering full day and half day skills clinics, and 2 hr intensive specialist position sessions.
Erin will be coaching at the specialist clinics, plus Khao Watts, former Adelaide Thunderbird, Melbourne Vixen and West Coast Fever Mid Courter has been confirmed as Specialist Coach for the Mid Court session at Glenelg (9-11yr olds).
Unley | Thursday 18 April 2019
Glenelg | Wednesday 17 April 2019
Victor Harbor | Monday 15 April 2019
Golden Grove | Tuesday 16 April 2019
To be a good netballer you don't need much: Drive; Dedication & of course Determination.  If you have these things & believe in yourself then anything is possible! Help Erin help you achieve your goals!
Limited places are available and registrations end very soon.
Head for the Hills
School Holiday Mountain Biking Adventure
The program begins with a basic skills coaching session to teach participants the fundamental skills of mountain biking including body position and moving on the bike, braking technique, gear selection as well as other handy tips to help ensure a safe and enjoyable experience for all.
Once everybody is comfortable and settled on the bikes, the adventure begins. A series of geocaches containing cleverly constructed cryptic clues are hidden all over the Craigburn Farm trail network. Participants work as a team using good old maps (not google-maps!) to find and decipher each clue, which hints to the next geocache's secret location and the best trail to get there. Participants will cover over 12 kilometres of trail and climb around 300 vertical meters during their adventure. After all the geocaches have been found (approximately 4 hours in the park), riders will travel to the Blackwood Community Centre for some well-deserved rest as well as a bike maintenance workshop and more mountain biking activities.
Fun activities include:
• Skills Coaching with Tyson Schmidt (2017 & 2018 Australian Downhill World Championships Team Manager)
• Introductory trail ride
• Geocache Hunt by Bike
• Bike Maintenance Course
• Bike & Helmet Included
Tuesday 16 & Thursday 18 April 2019 (more dates may be added) | 9am-5pm | Drop-off at 9am on Craigburn Rd, Blackwood (map) | Pickup at 5pm at Blackwood Community Centre , 4 Young St Blackwood (map) | Ages 11 – 14 years

Ingle Farm Recreation Centre
Ingle Farm Recreation Centre has a range of activities these Autumn school holidays to choose from to keep the kids happy, active and entertained.
The options these school holidays include:
Public Roller Skating every Monday, Wednesday and Friday (Excluding Public Holidays)
Mega Kindigym Wednesday 17 April 2019 (Easter themed)
Learn to Skate Monday 15 April and Friday 26 April 2019*
Squash Clinics*
*Bookings Required
Mega Courts Indoor Sports

 
MEGA COURTS INDOOR SPORTS now have SPECIAL OPZ Next Generation Laser Tag.
Special Opz indoor and outdoor Laser Tag utilises next-generation modern laser guns. Enjoy a real-life Fortnite adventure with the latest technology including real-time mobile updates and statistics, upgrades, level ups, and customisable rewards. World leading laser guns – straight out of the USA!
CLICK HERE FOR MORE INFO ABOUT LASER TAG
MEGA COURTS Indoor Sports Centre is located in Windsor Gardens (only a 5-minute drive from the CBD) and has over 5000m2 of Courts and facilities. Their premier centre proudly boasts 4 Mega Sized Courts, 2 x Standard Indoor Courts, a Gym & Fitness Centre, Inflatable Fun Zone plus a Cafe' – perfect for all indoor sports, recreational activities and MEGAFUN!
Their MEGA INFLATABLE FUN ZONE is open all School Holidays and includes a Commando Course. Test your skills with your friends! Jumping castles, mazes, basketball and soccer skill shots, all under the one roof.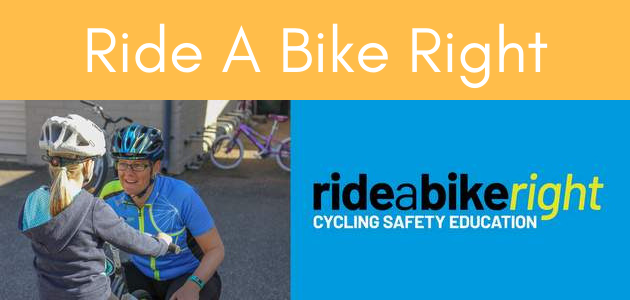 Ride-a-Bike Right
School Holiday Programs 1st and 2nd weeks of April School Holidays
Ride-a-Bike Right has mastered the art of teaching anyone to ride a bike. Operating since 2011 they have taught thousands of kids the joys of bike riding. Your child can learn the skills too in a supportive environment that teaches children to ride a bike the right way.
Ride-a-Bike Right offers group 'learn to ride' classes for children in Reception and up, as well as private lessons, held at times to suit your family. Bikes are provided for all lessons.
Group lessons consist of 3 x 1 hour lessons over 3 days, (one hour each day). See the website link below to view timetable.
April Holidays Group lessons will be held on 15-17 April and 23, 24 & 26 April 2019, with private lessons also available in the holidays.

Woodhouse Activity Centre
School Holidays UNPLUGGED – Drop & Go Day Camps
Once again, the team at Woodhouse are eagerly awaiting the opportunity to wear out the children of Adelaide, getting them 'unplugged' from electronic devices and reconnecting them with nature.
Designed for boys and girls aged 5-13, the 'drop and go' day camps are fully facilitated, fully catered and offer a different theme each day, so you can book for 1 day, or all 7!
Included in your 'School Holidays UNPLUGGED' booking:
Qualified instruction, care and entertainment for your cherub from 9am-5pm (generally a 1:9 staff to child ratio)
Delicious and nutritious, morning tea, lunch and afternoon tea (dietary needs catered to. Woodhouse Activity Centre is nut free)
All equipment, materials and supplies
One very good night's sleep from a very exhausted (and happy!) child
A lifetime of memories
Just 20 minutes up the freeway, Woodhouse Activity Centre is located at 37 Spring Gully Road, Piccadilly | Ph 8339 3333 | Email info@woodhouse.org.au
---
---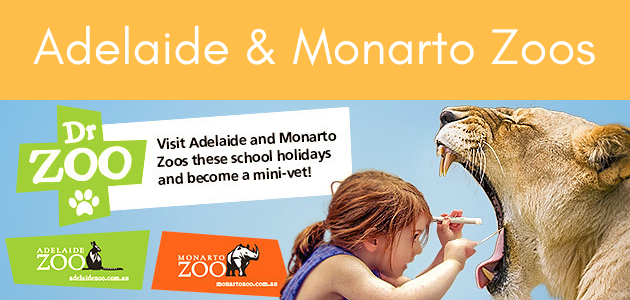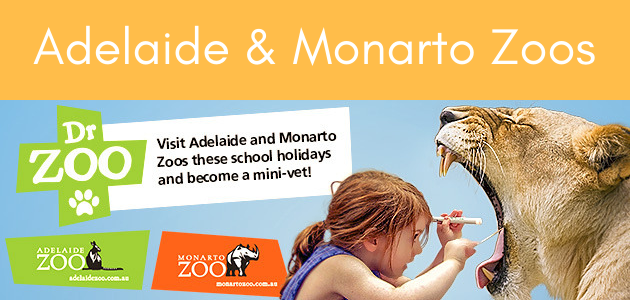 Adelaide & Monarto Zoos
Dr Zoo at Adelaide and Monarto Zoos – Become a mini-vet these school holidays
Find out what the vets of Adelaide and Monarto Zoos do each day with their 'Dr Zoo' themed school holiday program. Whether it's treating animals, diagnosing problems or caring for pregnant animals, there's always something new going on at the vet department. There will be fun onsite activities and information for your little ones to absorb all throughout the April school holidays.
With all of this fun included in the price of a general admission ticket or membership, there's no better time to visit Adelaide Zoo and Monarto Zoo.
Plus join them for ZOOcation care, Adelaide Zoo's vacation care program. ZOOcation care gives kids an opportunity to spend the day at the zoo visiting all their favourite animal friends under the care of a qualified conservation educator.
Cleland Wildlife Park
There's so much to see and do these school holidays at Cleland!
From free tours with Cleland Director, Professor Chris Daniels to kids yoga, insect keeper talks, bug walks and self-guided trails, there's something for every animal lover.
Cleland will also launch its first ever kids only school holiday program – Wildification. Let your kids go wild at Cleland. Drop off the kids and put your feet up these holidays, while they take a six-hour guided adventure around Cleland Wildlife Park. Wildification includes exclusive animal experience, games and art, recess and lunch, and a totally wild day!
Cost: $80, includes lunch and fruit, places strictly limited, bookings essential, call 8130 9016 to secure a place.
For primary school aged kids, aged 5-12 | Monday 15, Wednesday 17, Thursday 18 April 2019,  Tuesday 23 & Wednesday 24 April 2019 | 9.30am to 3.30pm | Cleland Wildlife Park | Mount Lofty Summit Rd, Crafers | Drop off and pick up at Ticket Desk
Hahndorf Farm Barn
Looking for some fun activities to enjoy with the kids in the beautiful Adelaide Hills these school holidays?
The Hahndorf Farm Barn is a unique blend of a children's farmyard and wildlife park. You can hold, touch and feed most of their animals in complete safety and at your own comfort level. They pride themselves on providing the best school holiday activities in Adelaide!
There are many activities for kids at the farm – try your hand at milking a cow, take a pony ride, bottle feed baby lambs and hand feed the camels and donkeys to name a few.
You can easily spend hours here enjoying quality time with your family and friends. Enjoy playing in their new playground and sand pit too.
Hahndorf Farm Barn | 2282 Mount Barker Road, Hahndorf | Phone 8388 7289
---
---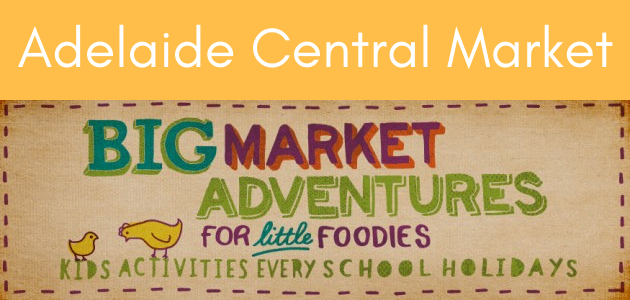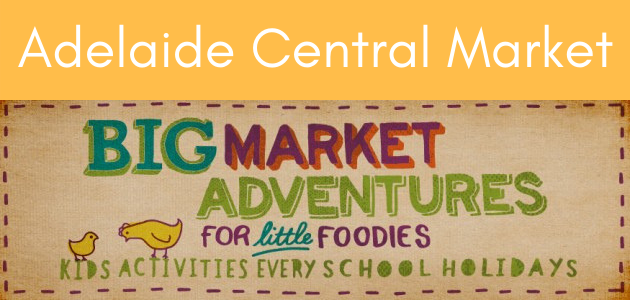 Adelaide Central Market
Big Market Adventures for Little Foodies is back at the Adelaide Central Market these school holidays!
All activities are free or low cost and include the ever popular Market Trail at just $9, Little Market Chefs at just $18 and FREE Easter craft workshop, FREE EcoCrayon workshop and face painting. All of the produce for Little Market Chefs classes is fresh from the Market stalls and the team from Sprout will ensure the classes are not only fun and interactive, but have an educational focus too. Each class will include a small take away meal of the dish they prepare.
The Market Trail has been specially formulated for little foodies to learn more about the local and imported produce that the market has on offer. Each little foodie will receive a market bag and map and visit each of the ten pit-stops to receive a sample item at each stop. The sample items range from cheese, yoghurt, a piece of seasonal fruit and sweet treat. You can't beat the Market trail for value and fun these school holidays!
♥  Little Market Chefs – $18 (5 – 12 years) | Tuesday 16 April, Thursday 18 April & Tuesday 23 April 2019 at 9:30am, 11:30am & 1:30pm
♥  Market Trail – $9 (4+ years)  | Tuesday 16 April, Thursday 18 April, Tuesday 23 April & Friday 26 April 2019 from 9am – 1pm
♥  Free Easter Craft Workshop  |  Thursday 18 April 2019 – 9:30am – 12pm (bookings not required/Grote Street dining area)
♥  Free Face Painting  |  Saturday 20 April 2019 (Easter Saturday)  (bookings not required/Grote Street dining area)
♥  Free Eco Crayon Workshop  |  Friday 26 April 2019 – 9:30am – 12pm (bookings not required/Grote Street dining area)

Churchill Centre
FREE School Holiday fun! 
 Eat, Drink, Shop and Play at Churchill Centre.
Week 1: Saturday 13 to Thursday 18 April 2019 | Easter Craft
Week 2: Tuesday 23, Wednesday 24 and Friday 26 to Sunday 28 April 2019 | Wilbur's Wildlife
Plus look out for a very special visitor hopping around the Centre Easter Saturday! Visit the website for event times and interactive Bunnyville fun.
PLUS, don't forget to visit Little Chicago Express, Adelaide's largest and FREE indoor Shopping Centre playground! Located in the Food Court. Click here for playground opening hours.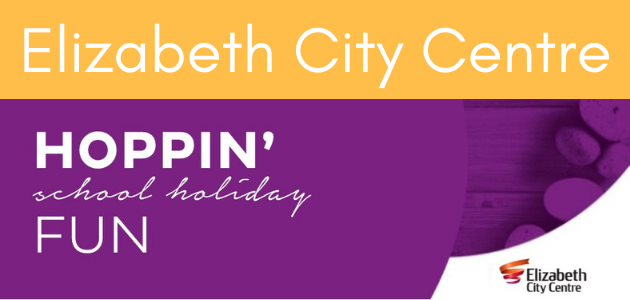 Elizabeth City Centre
Head to Elizabeth City Centre these school holidays for Hoppin' School Holiday Fun!
EPICentre with Northern Sound System will be there from Monday 15 – Thursday 18 April 2019 with EPIC free workshops for kids. Spin the decks, try out your vocals, test your gaming skills and fix up your scooter! Find EPICentre pop up by The Reject Shop from 10.30am – 4pm daily and have a rad school holidays!
Peter Rabbit will be hopping in to Elizabeth City Centre in the lead up to Easter at select times from Monday 15 April – Saturday 20 April 2019 (excludes Good Friday, 19 April). Find Peter Rabbit bouncing around the centre and you may even get a special treat!
Love Peppa Pig? As part of Peppa's biggest celebration yet – when the muddiest ever festival comes to cinemas in May 2019, they're giving you the chance to WIN a VIP Family pass to preview the new episodes before anyone else! Hurry, entries close Wednesday 17 April 2019 at 4.30pm. Enter via the link below.
Plus don't forget your Easter shop! For event times and more information including the Hip Hip Holiday trading hours, visit their website link below.
ELizabeth City Centre | 50 Elizabeth Way, Elizabeth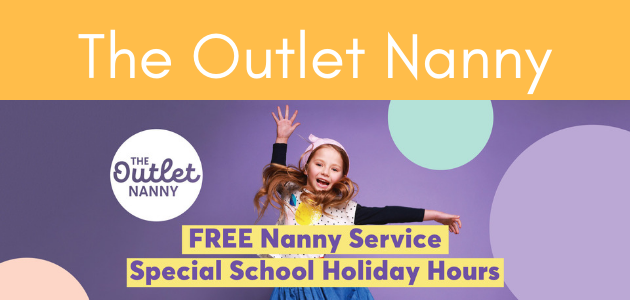 The Outlet Nanny at Harbour Town Adelaide
Your dreams have come true. Harbour Town offers a FREE Nanny Service so you can get all your Outlet Shopping done distraction free.
Customers will be able to access a FREE nanny service for a maximum of 2 hours, 4 hours per week, at Harbour Town Adelaide, so they can do just that and enjoy 2 hours to focus just on themselves.
Children up to 10 years of age will be accepted to the Outlet Nanny Service or up to 12 years old if booked in with a sibling under 10 years old.
The Outlet Nanny Service is outsourced to The Hessel Group, the experts in professional childminding.  The Outlet Nanny operates Monday to Sunday in School Holidays, Thursday to Sunday at all other times, as well as Public Holidays.
The Outlet Nanny is proudly supporting The Humour Foundation. Help them raise funds by donating when you use their Free Nanny Service.
School Holiday Hours  |  Monday – Saturday 10am to 2pm  |  Sundays 11am to 3pm
---
Kids Market | Clarence Park Community Centre | Details
Holiday Fun at Gilles Plains | Gilles Plains Shopping Centre  |  Details
School Holiday Fun | Hallett Cove Shopping Centre | Details
---
Want even more inspiration for the Autumn School Holidays?
Click here to take a look at our list of ideas for every school holidays.
Remember, you can always check in with your Local Library (find yours here) or your Local Council (see our list) as most run special activities for children every school holidays – and many are inexpensive, or completely free!
Subscribe to our Weekly Newsletter
Keep up to date with our latest posts and find out what's on, where to go and what to do with the kids in and around Adelaide.
At Play & Go Adelaide we make every effort to provide accurate information to the best of our knowledge at the time of publication. We recommend confirming times, dates and details directly before making any plans as details may be subject to change. Holiday Activities in Adelaide…What do to with the kids during the holidays…School Holiday Ideas…South Australian school holiday guide…Great school holiday ideas….What's on for kids in Adelaide 
---