Adelaide School Holidays – April 2019
Find all the best activities & ideas for the Adelaide Autumn School Holidays.
To make it easier for you to find things for the kids to do during the school holidays, the Play & Go team have put together our Holiday Guide featuring some of the most popular, and some not-so-well-known activities on offer. There are venues all over Adelaide that offer vacation care programs, workshops, clinics, classes and activities for the kids, plus there are plenty of fun things to do together as a family.
We also have an extensive list of individual posts listing special events, entertainment, shows and much more in our
Autumn Holidays 2019.
---


All New Adelaide Gaol Escape Trail
Back by popular demand! For these school holidays, Adelaide Gaol has developed a new Escape Trail that will have you scratching your head for hours.
New clues, new locations and a whole new challenge. Will you be able to crack the code and escape the gaol?
Adelaide Gaol will be hosting a one of a kind experience, providing children with the chance to solve mysteries and escape the Gaol walls. Since its opening in 1841, Adelaide Gaol has housed approximately 300,000 prisoners. There have been a number of famous escapes – including one ingenious (though unsuccessful) attempt in 1983, where a prisoner took his pyjama coat to an art class and painted it to resemble an officer's uniform. To add to his ensemble, he even created an impressive officer cap out of a biscuit box!
Saturday 13 – Sunday 28 April (closed Good Friday) 2019 | 10am-4pm | 18 Gaol Road, Thebarton
Adelaide Planetarium
Venture into space these school holidays
Adventure and entertainment await at the Adelaide Planetarium. Families are invited to fly to the moon with Tycho, explore the seasons with Annie and Max, venture into the Wildest Weather or witness the creative and spectacular encounters that fuel the cosmos in the new movie, Cosmic Collisions. There is something for all ages.
Planetarium Experience & Classroom Craft Activity
Explore the ever-changing constellations that travel through our night sky. Journey through the solar system and visit different and captivating planets, followed by a full dome movie.  The ultimate learning experience that will engage and excite children.
10am-12pm session | ages 4-8 | Planetarium experience with movie Tycho to the Moon followed by time in the classroom where you will have fun learning more about the sun and planets while creating your own solar system.
2pm-4pm session | ages 8+ | Planetarium experience with movie Wildest Weather in the Solar System followed by time in the classroom where you will assemble and paint a model of the solar system whilst each planet is looked at in detail.
Tuesday 16 – Thursday 24 April 2019 | Planetarium experience $9 per person | Planetarium experience and craft activity $25 per child, $9 per adult | bookings essential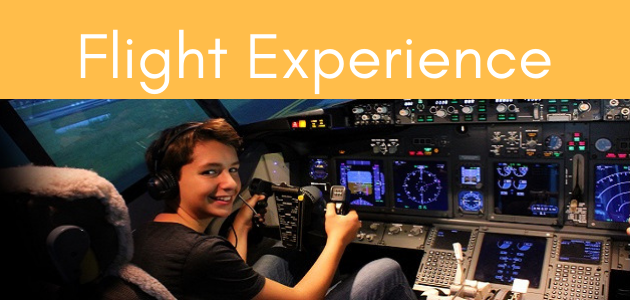 Flight Experience 
A unique and exhilarating experience designed to put you in the Captain's seat of a Boeing 737-800.
In a fun and exciting environment, you will be taught the basics of taking off,  flying and landing one of the most popular passenger airliners in the world, by professional pilots.
As the Captain, you will sit in the front left-hand seat while your passengers sit in the two jump-seats directly behind you. Strap in with your 5-point seat harness and real aircraft headsets. You're almost ready!
Your First Officer will brief you on the primary controls and instruments and then you're ready for take-off! With permission from Air Traffic Control, you advance the thrust levers and the aircraft hurtles down the runway
Your co-pilot calls out 'rotate' and you pull the control column back towards you and the nose wheel lifts off the runway…You're airborne, and you can start to relax and appreciate the stunningly realistic scenery.
Autumn School Holiday Special 55% OFF selected experiences booked in during the April School Holidays. Valid Saturday 13 to Saturday 27 April 2019. To redeem the Special Offer enter the code HOLIDAY when purchasing online
Booking times open between 10am & 5pm, Monday to Saturday.
  
Migration Museum
School Holidays at the Migration Museum
Make a Snowdome
Which country in the world would you like to visit? What would you like to bring home? What images inspire you? Maybe badges, spoons, fridge magnets or snow domes? These holidays visit the Migration Museum to see the latest exhibition, 'Greetings From…the Power of Souvenirs'. Discover the stories behind treasured keepsakes from around the world, be inspired by the weird and wonderful items on display, and craft your very own snow dome of memories. Participants also have the opportunity to create and email a postcard to a friend.
Monday 15 – Thursday 18 April 2019 | 11am | Cost: $10 | Ages 5 to 12 | Bookings preferred
History Mystery
Someone or something has been lost in the halls of the Migration Museum! Help solve the puzzle of the lost museum items. Visit the front foyer for your trusty Detective Trail and then use your wits to solve the mystery. Young visitors will be rewarded with a prize on completion of their detective work.  A FREE event for children aged 5-12.
Chatterbox
Make a paper origami 'chatterbox' at the Migration Museum. Children will fold and shape their own chatterbox with help from the museum guides and have fun seeing what their paper creation will reveal. This is a FREE event for children aged 3 and up.
Tuesday 16 – Sunday 28 April (excluding Good Friday)| 10am – 4pm daily 
Migration Museum | 82 Kintore Avenue, Adelaide | Ph 8207 7580 or Email: migration@history.sa.gov.au

National Motor Museum
School Holidays at the National Motor Museum – GooRoo Animation – Make Your Own Movies!
Are you the next Steven Spielberg? Visit the National Motor Museum this school holidays and find out!
GooRoo Animation Claymation workshops will teach you about what goes into making a film, giving you a behind the scenes glimpse into producing an animated movie at a professional level. Be inspired by the vehicles on display, and create your own plasticine characters to be the star of the show!
Movies will be filmed and put together using the Stop Motion Studio App available on mobile devices. They will then be uploaded to YouTube via the GooRoo Animation Workshops channel so you can share them with all your friends and family. The workshop is designed to inspire and provide the knowledge and tools to start making at home.
Saturday 27 & Sunday 28 April 2019 | 11am – 3pm | Free with Museum admission (bookings preferred)
National Motor Museum | Shannon Street, Birdwood | Ph: 8568 4000   E. motor@history.sa.gov.au
Nature Play SA Forest Festival
Grab your picnic blankets and beanies, Nature Play SA are bringing you an unforgettable family festival in the majestic Kuitpo Forest.
Enjoy two days of nature play, celebrate the school holidays and set the scene for wild Autumn adventures and memory-making with family and friends.
Located in the grassy clearings and forest surrounds of Rocky Creek Hut, you'll find:
A low ropes adventure course through the pines
Natural loose parts play
Wild cubby building in the eucalypt forest
Beautiful bell tents
Forest-themed family yoga classes
Orienteering and bushwalking trails
Autumn nature mask and crown making
Nature potion and tinkering stations
Story time sessions and family reading amongst the pines
Food trucks and friendly faces aplenty.
Also, at the Festival, you'll be able to make product and membership purchases from the Nature Play SA pop-up shop. Food trucks will also be onsite for food and drink needs.
Tuesday 16 & Wednesday 17 April 2019 | 10am – 3pm |  Kuitpo Forest | Rocky Creek Hut, Razorback Road, Meadows | Children aged 0 – 12 years (older children are still welcome to attend)
NumberWorks'nWords
Once again, NumberWorks'nWords is running their popular April Holiday Program.
Term 2 is a busy one! Years 3, 5, 7 and 9 NAPLAN tests are in May and the end of semester exams are fast-approaching for high schoolers. During NumberWorks'nWords 2 day Holiday Program, each student's program is individualised and tailored for students from Reception to Year 10. The focus is to ensure they are prepared for the challenge of Term 2.
Whether you want to focus on English, maths or a little of both, the choice is yours. Let Numberworks know when booking whether your child needs to focus on NAPLAN preparation, revision of Term 1, extension or if they need to prepare for next term's work.
To secure a place for your child, phone or email NumberWorks'nWords.
Tuesday 23  & Wednesday 24 April 2019 | 10am to 12:10pm | Cost: $224 
NumberWorks'n'Words Norwood | 53 The Parade Norwood | Ph. 8333 2121 | E. norwood@numberworks.com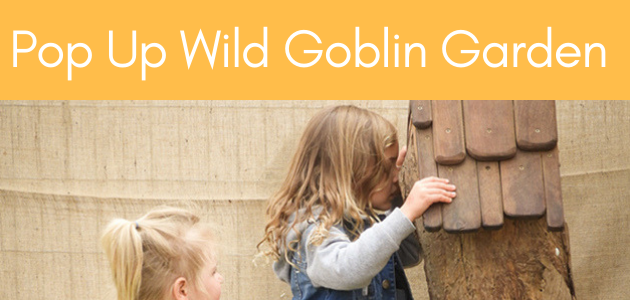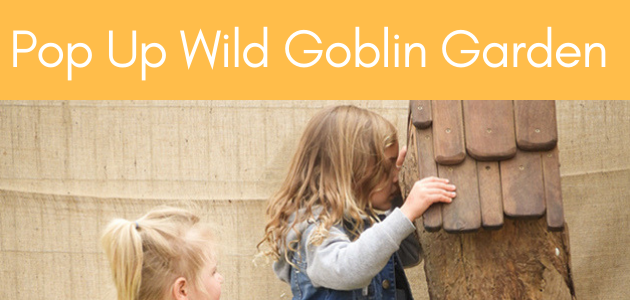 Pop Up Wild Goblin Garden at Eighty Eight O'Connell 
Let your little one's imagination and creativity run wild when North Adelaide's Eighty Eight O'Connell Street site transforms into a gorgeous Goblin Garden.
Kids can tinker with natural materials and play inside the goblin homes in this pop up sustainable village, created using upcycled materials by Climbing Tree Nature Play.
This is a FREE Event
Saturday 13 – Thursday 18 April 2019 | 10am-2pm | 88 O'Connell Street, North Adelaide

SciWorld
Enjoy three hours of non-stop Science fun!
Explore the universe in the Starlab, learn something new in one of the workshops and see an awesome Science Magic show that is guaranteed to stimulate your love of science. There will also be hands-on activities and "Switched On Kids" will be visiting with their STEM Pop Up Shop.
Workshops:
States of Matter: explore the world of solids, liquids, gases and even plasma! Learn about the change of states when heating and cooling. Suitable for ages 8+
Geology: Rocks and Minerals – what's in the earth? What's all around us? Make your own model of the earth and learn about the many layers of the earth. Suitable for ages 4+
CSI Forensics: Learn all about fingerprinting analysis, soil sampling and follow the clues to solve the crime. Great for ages 8+ or those who have a real interest in forensics!
Science Toys: With everyday objects, make some toys that demonstrate how much fun science really is, and how it can be found in the world around us. You get to keep the toys you make! Suitable for all ages.
Affordable, quality family fun at just $15 for children aged 4-15 years and accompanying adults completely FREE. Plan to arrive early so you can collect your timed session tickets. Doors will open half an hour before the start time. Sciworld is a Children's University Learning Destination, so don't forget to bring your passports for "three hours of learning" stamp.
Tuesday 16 – Thursday 18 April 2019 | Adelaide Showground, entry via Leader St, Wayville.

Scoffed School of Food and Fun
Make the kids proud as punch this school holidays.
Kids that go to Scoffed get an amazing sense of achievement. It's a joy to see how proud they are of their dishes when they plate them up at the end of the class. So this Easter holidays, give the kids the opportunity to be as proud as punch when they go and learn how to cook something different every day at Scoffed. There's a full program of yummy Easter treats as well as healthier options too, for kids of all ages (5+) and abilities.
Check out Scoffed's Food Saucerer classes for kids (age 9+), where master chef wannabes can try their hand at making dishes like croquembouche, Pineapple donuts, and Easter cakes. There's also Food Chiefs master classes (age 8+) where they can learn to make spring rolls from scratch and hot cross buns. And for kids who are just starting out, the Food Chief Entrée classes (age 5+) are the perfect way to learn new dishes and skills.
Best of all if you want something to do with the kids this holidays then take a peek at Scoffed's family classes where everyone can join in the fun.
Scoffed will show the kids just how much fun cooking can be with their hands-on classes and the best bit… they get to scoff it all down at the end! A great way for your kids to spend some time with their mates away from the TV!
Download the full holiday timetable here
Scoffed School of Food & Fun | 441/D Magill Road, St Morris

South Australian Maritime Museum
Play with History these school holidays…School Holidays at the South Australian Maritime Museum – Survivor
Calling young adventurers! Through shipwreck, tempest, scurvy and storm – can you survive the age of sail?
Collect your survival kit, board the sailing ship and the challenge begins. Find the clues to survive: navigate your way through the museum and decode the messages. Can you tie the rope to hold the sail? Can you tend to your fellow sailors' wounds? Who will survive the age of sail?
Tuesday 16 – Sunday 28 April 2019 (excluding Good Friday) | 10am to 3pm | $6 per child includes the lighthouse (bookings not required) | Ages 7-16 
SA Maritime Museum | 126 Lipson Street, Port Adelaide | Ph: 8207 6255     E. maritime@history.sa.gov.au
Theatre Bugs
April School Holiday Programs
A fun and fabulous week filled with drama activities, rehearsing, and painting props which finishes with a production of RUMPELSTILTSKIN at 5pm on the last day. Students perform with a stage set and costumes. Every child has a special role to play and lines to learn.
Join Rumpelstiltskin, the King, the Miller and his Daughter as they spin a golden story courtesy of the Brothers Grimm. A magical adventure and a magical holiday program.
Theatre Bugs has been teaching Adelaide's children to act, sing, and dance for nearly 21 years and during that time many 1000's of children have enjoyed attending the school holiday programs. It is always a thrill to see the wonderful performances the students are able to create in just a few days.
Week 1: Norwood, Unley & Glenelg | Monday 15 – Thursday 18 April 2019 | Cost: $184 for the 4 day program  (No Friday due to public holiday)
Week 2: Norwood and Unley | Tuesday 23 – Friday 26 April 2019 | $138 for the 3 day program (No Monday or Thursday due to public holidays)
BOOK NOW BEFORE SOLD OUT!
---
Want even more inspiration for the Autumn School Holidays?
Click here to take a look at our list of ideas for every school holidays.
Remember, you can always check in with your Local Library (find yours here) or your Local Council (see our list) as most run special activities for children every school holidays – and many are inexpensive, or completely free!
SUBSCRIBE
Want to get all the latest events and activities straight to your inbox?
Subscribe to our weekly email newsletter below to keep up to date with our latest posts and find out all the best events & activities for Adelaide families. Newsletters are only sent once a week, and you may sometimes get a special offer exclusively for our subscribers only!