Adelaide School Holidays
Find all the best activities & ideas for the Adelaide Summer School Holidays.
To make it easier for you to find things for the kids to do during the school holidays, the Play & Go team have put together our Holiday Guide featuring some of the most popular, and some not-so-well-known activities on offer. There are venues all over Adelaide that offer vacation care programs, workshops, clinics, classes and activities for the kids, plus there are plenty of fun things to do together as a family.
Below you will find a list of venues and links to their websites so you can simply click through to check out the activities on offer. Most programs are open to school age children 5 years and older but there are some specifically for younger kids. Remember to book in early if your child is interested in participating as classes fill quickly.
When making a booking be sure to tell them you heard about them through Play & Go
We also have an extensive list of individual posts listing special events, entertainment, shows and much more in our

Summer Holidays 2017 category

.
If you know of a venue that should be on our list or you would like to advertise with us, please feel free to leave a comment or send an email via our contact page here.
CLICK ON A CATEGORY HERE or SCROLL DOWN TO READ OUR FULL GUIDE BELOW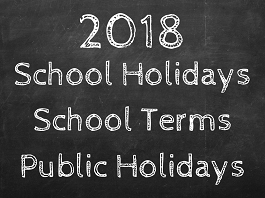 ---
Australian Sports Camps
Australian Sports Camps have run camps for over 34 years and provide the best sports coaching for boys and girls of all levels.
ASC programs are skills-based, interactive and fun, to ensure that participants improve their game and their love for their chosen sport. ASC 3-day camps will feature elite players and guest coaches.
Join ASC for an invaluable sports camp experience and improve your playing ability with their structured and progressive programs including specialist coaching sessions. The programs cater for 6-16-year olds of all abilities and each program runs from 9am-3pm daily.
ASC are offering camps during the school holidays in Basketball, Netball, Soccer and Cricket at Westminster School, Marion on Monday 22, Tuesday 23 and Wednesday 24 January 2018.
Also new for summer 2018 are a 2-day Volleyball program in North Brighton and Horse Riding program in Hahndorf (1-5-day options available). Visit the website to book an exciting ASC camp or partner program now and be fit, active and engaged these summer holidays!
Special offer for Play and Go readers: save 20% on ASC 3-day camps – use this coupon code: playandgosum17 when booking online. Cost $236 for three days instead of $295. For volleyball and horse riding please visit the website.

Cirkidz
Go hang out (or upside down!) with Cirkidz these holidays! Fun and engaging Holiday Programs for 8 – 14's! Bookings for December 2017 and January 2018 Holidays now open and there is something for everyone.
Go and try parkour, aerial (Soar), tumbling and trampoline (Off the Wall), Circus Warrior, Sword and performance choreography or choose Circus Pick'n'Mix for a surprise mixed bag of circus fun!
Cirkidz's programs are built with a focus on mindfulness, safe risk taking, inclusion and social interaction. They nurture and support Smart Thinkers, Smart Doers and Smart Learners.
The SA Circus Centre is a not-for-profit organisation, whose mission is to inspire high quality new circus experiences that connect, transcend and awaken our shared humanity through curiosity, art, play and achievement. They value the creation of adaptive, confident, creative and resilient people and are always evolving their transformative and mindful centre.

Erin Bell Netball Clinics
Erin Bell Netball clinics inspire, educate and motivate in a super fun environment! High quality coaching teamed with nutrition, fitness, team-work as well as inspiring junior netball lovers to achieve their dreams!
For all skill levels – learn the basics, to extending your skills to the next level – experienced coaches give expert tips to help advance your play. Erin Bell's philosophy of coaching young girls comes through all of the EB Coaches, "I want the girls to learn while having fun so they leave the day feeling empowered that they have improved, but also with a big smile on their face and even more passion for our great game!"
If you are a junior netball lover (or the parent of one!) these clinics are an unmissable school holiday activity.
EB Netball – Inspire, Educate, Enjoy! Clinics are held at 3 locations:
Unley 2 day Super Clinic: 6-13 years | Wednesday 17 & Thursday 18 January 2018 | 9am-4pm
Immanuel College: 6- 13 years | Tuesday 23 January 2018 | 9am- 4pm
Morphett Vale: Wednesday 24 January 2018 | 6-9yrs 10am-12pm | 10 – 13yrs 1pm – 3pm

Grasshopper Soccer 
Grasshopper Soccer Holiday Clinic – a great experience for children aged 5-12!
Grasshopper Soccer are running a three-morning soccer clinic at Hawthorn in January. Your child will have the opportunity to learn new soccer skills and improve their current skills all while gaining confidence and making new friends!
The program is open to children aged 5 to 12, with younger children and older children playing in separate groups. Grasshopper Soccer is all about FUN and being non-competitive. They teach soccer skills in a fun and fully-inclusive environment through warm-up games, skill games and small-sided soccer matches.
Cost: $95 per child for 3 mornings
The Grasshopper Soccer clinic will be held from Wednesday 17 to Friday 19 January, from 9am to 11am each day, at the Parks Playing Field, Cnr Belair Rd and Cross Rd, Hawthorn.
Go along and join Grasshopper Soccer for some great fun!

Ingle Farm Recreation Centre
Ingle Farm Recreation Centre has a range of activities these Summer School Holidays to choose from to keep the kids happy, active and entertained.
The options these school holidays include:
Public Roller Skating | Every Monday, Wednesday and Friday (excluding public holidays and December)
Mega Kindigym | Wednesday 20 December 2017 & Wednesday 17 January 2018 (Suitable for ages between 1 and 5 years old)*
Learn to Skate | Friday 19 January 2018*
Squash Clinics*
*Bookings Required

Latitude Adelaide
Spend your summer bouncing, climbing and flying at Latitude with an exclusive Summer Pass. For only $68, your Summer Pass entitles you to one session a day, throughout the whole of Jan and Feb. It's that simple.
Enjoy over an acre of high flying fun with Latitude's comprehensive climbing zone, sky-high obstacle course, and performance trampolines, not to mention basketball and dodgeball courts.
To help you get the most out of your visit, Latitude is giving you the second hour for only $5 when you come after 3 pm. Book your session online at latitudeair.com
 Latitude is open 7 days a week, from the earlier time of 9am weekdays during the school holidays. Remember to take your closed toe shoes for all the climbing activities. You won't be able to climb without them.
Bookings essential! So, book your session today and make the most of your school holidays!

Mega Courts
Mega Court's 2 hour MEGA INFLATABLE FUN ZONE is open all school holidays! It's MEGA FUN – BIG TIME!
How fast can you complete the Commando Course? Test your skills with your friends! Jumping castles, mazes, basketball and soccer skill shots and lots more to explore.
Sessions: 2 hour sessions are available from 9.00am. Cost: $15 p/p | $13 p/p for groups of 20+| $12 p/p for groups of 50+
Groups of 20+ can also take advantage of playing any one of these sports: Netball, Soccer, Cricket, Football and Dodgeball.
2 hour sessions available from 9.00am. Open Monday 11 December 2017  – Sunday 28 January 2018. Mega Courts closed from Monday 25 December 2017 to Tuesday 2 January 2018
Relax in the large seated café area with great coffee and hot food menu, ample on site parking and clean, modern facilities. 

Power Pairs | Good Cricket Allround
POWER Pairs is an exciting, unique modified Cricket tournament for Boys & Girls aged 12 & under as at 31 December 2017.
To be played at Gliderol Stadium on Friday 29 December. Cost is only $60 per player and all players receive a unique POWER Pairs playing shirt, Nippys drink and 2 games of POWER Pairs. In addition there are prizes to be won and every player goes into a draw to win an Adelaide Strikers autographed Cricket Bat or Shirt

Ready Steady Go Kids
Get excited and join Australia's largest Multisport and exercise program for preschoolers!
FREE Come 'n' Try days
100's of $$$ in prizes to be won
Giveaways for every child 6 and under!
Dates and Times:
Saturday 20 January 2018 | 9.30-11.30 | Marion Leisure Centre | Oaklands Rd, Morphettville
Sunday 21 January 2018 | 9.30-11.30 | Parks Recreation Centre | Cowan St, Angle Park
Saturday 27 January 27 2018 | 9.30-11.30 | Noarlunga Leisure Centre | David Witton Dve, Noarlunga Centre

Roller City
Roller City is the ultimate roller & Inline skating destination for public sessions, roller disco's, birthday parties & skating lessons. Head down, strap on some skates and let the good times roll!
School Holiday Session Times:
Monday – Friday | 10am – 4pm
Saturday & Sunday | 12 – 4pm
Friday & Saturday | 6.30-10.30pm
Pricing:
General Admission $12pp | Family (2A / 2C or 1A /3C ) $40 | Groups 8+ $10pp
Skate Hire and protective equipment included.

Volleyball South Australia
Volleyball South Australia are pleased to offer multiple School Holiday Clinics over the summer period.
These clinics will introduce the great sport of Volleyball to young players. Their holiday programs are run in a fun and supportive environment and are perfect for those looking to try a new sport and they are also good fun for those with volleyball experience.
Clinics are tailored for both boys and girls ranging from 8-13 years old.
Your child will not only leave the clinic with a new volleyball skillset but also a better understanding of what Volleyball SA offers junior players here in SA. Plus there are also plenty of free giveaways when you go along to one of the clinics!
VSA are very excited to be not only offering several clinics based here in Adelaide but also in regional centres.
Locations: Victor Harbor, Port Augusta, Wallaroo as well as the brand new Urban Beach in the CBD!

Wild Imagination
Outdoor Nature Play Vacation Care and Family Events
Wild Imagination makes it easy to bring more nature and more play into our lives! They have both days for parents to attend with their children and get amongst the fun, as well as the full day drop and go sessions for those who need all day care. What do they do there? You'll be spoilt for choice with something for all ages and abilities.
Water play – including sprinklers, slip and slides, water games, building waterfalls and 'creeks' with beautifully hand crafted wood logs, plus potion making with flowers, herbs and spices.
Mud play – including mud kitchens and a mud obstacle course.
Nature crafts – including clay play, paint and paint brush making, stick craft, dream catchers and so much more!
Loose parts play – in the growing 'Inventors Playground'!
Bush cubby building – including knot tying and construction techniques.
Lots more outdoor fun – including tree climbing, bug and bird watching and more.
Location: A beautiful and very shady spot in the Adelaide Park Lands, on the corner of East Terrace & Halifax Street, adjacent to Victoria Park Race Course.
The location is securely fenced and quality toilets are brought in (no portaloos here!).

Woodhouse Activity Centre
School Holidays Unplugged
It's not always easy keeping the kids active through the school holidays but the team at Woodhouse are ready and able to wear out the children of Adelaide, getting them 'unplugged' from electronic devices and reconnecting them with nature with a series of different themed activities each day:
A world of water: A wonderful day of water play at Woodhouse will keep you cool
Summer Olympics: Do you have what it takes to compete in the Woodhouse Summer Olympics?
Science: Why do things float, pop or foam… and what colour slime is best?
Animal Antics:  Get up close and personal with some animals you might not usually have a chance to see at home.
Treasure Hunt: The Cap'n has hidden his treasure somewhere at Woodhouse!
Crime Crackers: Grab your detective gear and solve the biggest case to hit the Woodhouse Crime Unit yet.
Woodhouse Carnival: Games, challenges, clowns and more!
Construction: Get ready to build something epic! The only limit to what we can create is your imagination.
Karate and Wacky Water Sports: Learn some self-defence in the morning, then compete in the wackiest, wettest sports day you've ever seen.
The 'drop and go' day camps are fully facilitated, fully catered and offer a different theme each day, so you can book for 1 day, or all 9.
Phone 8339 3333 to secure your child's place. Woodhouse Activity Centre 37 Spring Gully Road, Piccadilly

X-Golf Marion
The Ultimate Indoor Golf Fun
X-Golf Marion is Adelaide's premier Indoor Golfing, entertainment & hospitality establishment and from now until the end of the school holidays they have a School Holiday Junior Special.
$25 per booth per hour
up to six children (under 16 only)
10% off food and drinks
Learn the game | Make friends | Have fun
Monday to Thursday 10am-5pm | Bookings essential | Phone 8377 0883 | 838-842 Marion Road
---
Animal Adventure at Adelaide and Monarto Zoos!
These school holidays go on an animal adventure throughout Adelaide Zoo and Monarto Zoo and learn about their featured animal residents.
Their Animal Adventures theme will allow your child to explore exciting animal facts and behaviours that make each of them unique and wonderful. The adventurous fun during the holidays includes a specially-themed activity trail, craft activities, Nature Theatre presentations and extra keeper presentations!
All this is free with zoo entry and free for members.
Plus, book into their unforgettable ZOOcation care experience for a fun-filled day of adventurous activities, games, animal presentations and time with new friends. This is a popular program so book early to secure your place.

Animal Farm Goolwa
At the Animal Farm Goolwa, from 10am to 4pm every day throughout the school holidays, you can feed the goats, lambs, chooks, emus and lots of other animals.
Children can interact with small animals in the barn and meet the rescue joeys, visit the newly hatched babies, look in on the mini-pigs, have a chat with their cocky and galahs, feed the donkeys or sheep in their paddocks. Take a free trailer ride too! The ever popular pony rides will also be available every day, subject to the weather, (be sure to book on arrival).
Why not enjoy a coffee and snack in the café too at Animal Farm Goolwa. Admission is just $8 per child and $10 per adult. Pony rides $5.
Located next to Goolwa Airport on Airport Road. See Google here for directions or Trip Advisor (Award Winner 2015, 2016 & 2017) for details.
It's a wonderful day out for the whole family. Contact: 0451 502 858.

Hahndorf Farm Barn
Looking for some fun activities to enjoy with the kids in the beautiful Adelaide Hills these school holidays? The Hahndorf Farm Barn is a unique blend of a children's farmyard and wildlife park. You can hold, touch and feed most of their animals in complete safety and at your own comfort level. They pride themselves on providing the best school holiday activities in Adelaide!
There are many activities for kids at the farm – try your hand at milking a cow, take a pony ride, bottle feed baby lambs and hand feed the camels and donkeys to name a few.
You can easily spend hours here enjoying quality time with your family. Enjoy playing in their brand new playground and sand pit too.

Adelaide Central Market
Big Market Adventures for Little Foodies is back these school holidays at the Adelaide Central Market!
All activities are free and include a Market bag decorating workshop, baby animal nursery and balloon giveaway!
Friday 12 January 2018 (9.30am-12pm)  |  My Market Bag Workshops – FREE (4+)
Friday 12 January & Friday 19 January 2018 (from 10am)  |  Big Balloon Giveaway – FREE (all ages)
Friday 19 January 2018 (9:30am-12pm)  |  Baby Animal Nursery – FREE (all ages) *CANCELLED DUE TO EXTREME HEAT FORECAST (replaced with Big Balloon giveaway and free My Market Bag workshop)


Adelaide Planetarium
Plan a Space Escape These School Holidays.
Adventure awaits at the Adelaide Planetarium.  Your kids could fly to the moon with Tycho, explore the seasons with Annie and Max, venture into the Wildest Weather or learn what it takes to be an Astronaut.  There is something for all ages. Thur 4, Fri 5, Wed 10, Wed 24 January 2018 |10am, 11.30am & 1pm | Cost $9 per person | bookings essential
Plus, they have Planetarium Experience & SciWorld Shows and Workshops.
Planetarium & SciWorld Show – details TBA
Tuesday 9 & Thursday 11 & 25 January 2018 | 10am – 12pm | Cost $18 per child (recommended age 5+) | Adult ticket $9 each | bookings essential
Planetarium & Mars Rover Mission Robotics Workshop – Experience the Planetarium and see the full dome movie Wildest Weather in the Solar System and then work with the Lego NXT Mindstorm Robots and learn all the coding needed to send yourselves on a Mars Rover Mission.
Tuesday 9 & 23 January 2018 | 1pm – 3pm | Cost $18 per child (recommended age 9-15 years) | Adult ticket $9 each | bookings essential
Planetarium & Neuroscience Workshop – Experience the Planetarium and see one of their full dome movies, then you'll have a chance to get hands-on (or is it heads-on?) experience with brain-computer interfaces and turn a light on and off at will! Go along and you can also measure your brain activity in a real-time demonstration using state-of-the-art technology.
Thursday 11 & 25 January 2018 | 1pm – 3pm | Cost $18 per child (recommended age 9-15 years) | Adult ticket $9 each, bookings essential.

Maritime Museum
Visit the South Australian Maritime Museum for a Whale of a Tale!
Our tale begins when The Kid skips school and hides on Captain Barry Cousteau's fishing boat. You guessed it ―The Captain weighs anchor unaware of his stowaway. Cast adrift on an ocean clogged with plastic, The Kid and The Captain encounter sassy Sirena― a mermaid on a mission! Her whale friend and its calf are snagged in a plastic net and need all the help they can get. Join the voyage and help this unlikely trio with their whale rescue. Cost: $6 per child (bookings not required)
Watch the performance, explore the Museum, climb the lighthouse and take the Whale Trail through the new exhibition, Leviathan: An Astonishing History of Whales!
South Australian Maritime Museum | 126 Lipson St, Port Adelaide | 8 – 25 January 2018 | 11am and 1pm | Entry fee to museum: Adult: $15.00 | Concession: $9.00 | Child: $6.00 | Family $34.50

Migration Museum
Migration Matters
The Migration Museum is home to endless fascinating and intriguing stories from people who have come from all around the world. Go and visit the Museum this school holidays and create your own story by playing one of the many board games. Go on a high seas adventure in Race to the Gold Diggings, give Migration Spiral or Migration Mania your best shot, or have a go at one of the many others in the collection. Cost is Free
Pop by, play and explore migration.
Migration Museum  | 82 Kintore Ave, Adelaide  |  10am -5pm daily |  Ages 7 – 15 yrs | Admission FREE

National Motor Museum
Wheelie Good Activity Book
All children who visit the National Motor Museum up in Birdwood this summer will receive a free souvenir Wheelie Good Activity Book to take around the Museum with them. There are games, puzzles and quizzes you can do during your visit as well as a range of entertaining and informative activities. It's the perfect way for young visitors to immerse themselves in the exhibits and get the most out of their visit to the Museum. Cost for activities is Free.
National Motor Museum | Shannon St, Birdwood | All school holidays | 10am – 5pm | Entry fee to museum: Adult: $15.50 | Concession: $12.50 | Children: $6.50 (children under 5 free) | Family: $35 (2 adults, up to 6 children)

SciWorld
Discover Summer! Go along to the Adelaide Showground this summer for three days of educational fun!
See a whole new side of summer that you've never seen before – behind the lens of a scientist!
Explore the solar system in one of their Stardomes, and learn about Energy and Forces during the Science Show. Then you can spend 45 minutes learning something completely new in one of their workshops – Insects and Bugs – what's out there! (suitable ages 5+); See! Hear! Explore the way light and sound travels this summer (suitable 5+); States of Matter: what's really going on in the world of solids, liquids and gases (suitable 8+); Rocks and Minerals – above and below the ground (suitable 8+). There will also be more than 50 Questacon exhibits for you to test your science skills on – right here in Adelaide!
That's right – three full hours of summer exploration!
16-18 January 2018 | 2pm – 5pm daily | Stirling Angas Hall at the Adelaide Showgrounds
Tickets:  $15 + small booking fee for children aged 5 – 15.  Accompanying adults and younger siblings free of charge.
Scoffed School of Food and Fun
Classes for all ages!
These school holidays, come and watch your budding chefs plant the seeds as they blossom into confident, independent little cooks!
Once again Scoffed cooking school have a fantastic program of cooking activities for kids of all ages and abilities. Some of the great things they'll learn in the January classes are: Enchiladas, Noodles from scratch with Cold Rolls, Spring Rolls, Popcorn Chicken with BBQ sauce and Croquembouche.
They'll show them how much fun cooking can be with hands on classes, and the best bit… they get to scoff it all down at the end!
It's a great way for your kids to spend some time with their mates away from the TV. Get in quick as places will sell out fast.

Ruth 

Tuck Art School | School Holiday workshops |

Details
SA Whale Centre | Kids School Holiday Activities | Victor Harbor | Details
Art Gallery of South Australia | School Holiday Program | Details
---

Hahndorf Mini Golf
Looking for a cheap, fun and social activity for the kids? Play mini golf at Hahndorf for only $6!
Hahndorf Mini Golf is located in the heart of historic Hahndorf and features an 18 hole course with some challenging holes and obstacles. With no minimum or maximum age it's a fun day out for all the family. For only $6.00 for a round of mini golf in Hahndorf you can't go wrong! No bookings required, just turn up and play during opening hours.
Opening hours: Monday to Friday: 10:30am – 4:30pm  | Saturday and Sunday: 10:00am – 4:30pm | Cost:$6 per person
Location: 17 Mount Barker Road, Hahndorf
&nbsp
For a day out that's a 'hole' lot of fun, you can't go past Hahndorf Mini Golf.

Salisbury Libraries & Community Centres
Join in the fun this school holidays with Salisbury Libraries and Community Centres!
Over the December/January school break, Salisbury Libraries and Community Centres will once again be running a program of activities suitable for a variety of ages.
Activities include:
Bubbles, Slime & Summer Days Play
SA Rocks Project
Pizza Muffins cooking class
LEGO Play at the library
Skate Park BBQ
Intro Class to Robotics and Coding with Edison and much more!
All activities range from FREE to $5 | Tuesday 9 January – Thursday 25 January 2018

SA Councils for the Swings, Rides & Slides
Got plans for the weekend?  What about taking the kids (or grand-kids) to the playground?
Kicking a ball around at the park and throwing a few snags on the public BBQ? Or grabbing your bathers for a dip in the local pool?
South Australian councils maintain thousands of parks and playgrounds across the State for the enjoyment of local residents. Councils also operate recreation and community centres, hosting everything from indoor cricket to roller-skating.
What about a spot of fishing? You could throw a line in from one of the dozens of jetties maintained by SA's beachside councils. Or cool off at a council operated swimming pool.
South Australian councils invest millions of dollars each year in providing services and facilities to make everyday life in your community a little better.
For more information about the facilities in your local area, see the LGA website here and follow them on Facebook here.

Urban Beach
Slide on your shades, grab the sunscreen and get some sand between your toes at Urban Beach.
There's plenty to do for all ages with yoga and Pilates classes but if relaxing isn't your thing get sweaty with beach volleyball, netball, badminton and Frisbee golf; or try your hand at a game of totem tennis, Bocce or even Finska! Don't let others beach you to it, see you at Urban Beach this summer.
Friday 1 December 2017 – Sunday 28 January 2018 | Pinky Flat | Adelaide Riverbank, North Adelaide

Santa's Wonderland – 8 to 24 Dec

| Details
Morphett Vale Miniature Train Rides | Details
Event Junior – Event Cinemas Marion | Details
Adelaide's Moonlight Cinema – Botanic Park | Details
Semaphore Summer Carnival | Details
Urban Beach – Adelaide Riverbank | Details
---

Churchill Centre
Free Christmas Fun at Churchill Centre!
Take a selfie with Santa as he roams through the Centre and make your very own Christmas Bauble at the Craft Station (located in front of Cheap as Chips). 11am – 2pm, Monday 18 to Saturday 23 December.
PLUS, take a look at the very real, giant Churchill Centre Christmas Tree, write a letter to Santa and drop it into Santa's Mail Box and don't forget to visit Little Chicago Express, Adelaide's largest and FREE indoor Shopping Centre playground! Located in the Food Court.
Open Monday 9.45am – 5.15pm, Tuesday, Wednesday and Friday from 9.00am – 5.15pm, Thursday 9.00am – 8.45pm, Saturday 9.00am – 4.30pm, and Sunday 11.00am – 4.30pm. 

Elizabeth City Centre
Kids wanna have fun these holidays at Elizabeth City Centre!
Join in the free school holiday fun with Spendless Shoes and decorate your own library bag on Wednesday 17 and Thursday 18 January, plus the kids can decorate a free Muffin Break cookie on Wednesday 24 January (bookings essential).
Get crafty with Spendless Shoes
Join in the FREE fun these school holidays and decorate your very own library bag to keep with Spendless Shoes.  Wednesday 17 and Thursday 18 January between 11am and 2pm daily.  Elizabeth City Centre North Mall, opposite Spendless Shoes.
Get decorating with Muffin Break
Join in the FREE fun these school holidays and decorate a yummy cookie with Muffin Break.  Wednesday 24 January between 11am and 2pm at Muffin Break Elizabeth.  Bookings are essential so visit Muffin Break Elizabeth to book (places are limited so get in quick!).

Port Canal Shopping Centre
Christmas Family Fun Day
Port Canal Shopping Centre will be holding a Christmas Family Fun Day on Saturday 16 December. There will be a range of market stalls to browse and fun activities for the kids, plus they can visit Father Christmas.
Visit Father Christmas | 10.30am-1.30pm
Free Tinsel the Reindeer Show | 1pm
Plus Free Face Painting and Balloons | 10.30am-2pm
Christmas Market Stalls | 10.30am-2pm
PLUS, your family could win a Gold Coast Holiday in 2018 worth $3,600
Port Canal Shopping Centre | 200 Commercial Rd, Port Adelaide

Westfield Tea Tree Plaza
Summer of Fun
It's a Summer of fun at Westfield Tea Tree Plaza with 3 weeks of kids events and entertainment. Book a spot at the Build a Bear Workshop Experience for only $16 per child where they'll bring to life their very own exclusive "Lil Light Blue or Lil Fuchsia Cub" in a heart ceremony. Meet Adelaide's own Spiderman who'll be roaming the centre, get in the spirit of Summer with Summer Beach craft at Tea Tree Plus, and join in the centre's construction fun at the Bob the Builder Immersive Zone with interactive activities and a meet with Bob the Builder.

Westfield West Lakes
Westfield West Lakes is delighted to be welcoming the incredible PJ Masks & Scooby Doo during the summer school holidays!
PJ Masks
Follow the thrilling night time exploits of three young friends, Connor, Amaya and Greg, who transform into their dynamic super hero alter egos when they put their pyjamas on at night and activate their animal amulets (located near Target).  CLICK HERE FOR MORE INFORMATION.
Stage Show Times:
Monday 15 – Thursday 18 January 2018  |  11am, 12pm & 1pm daily
Scooby Doo Meet & Greets
Visit Westfield West Lakes to meet Scooby-Doo; the world's favourite four-pawed friend!  You can also enjoy making your own kid-friendly scrumptious Scooby-Snacks (located near Target).  CLICK HERE FOR MORE INFORMATION.
Meet & Greet Times:
Friday 19 January 2018  |  11am, 12pm & 1pm daily

---
Australian Company of Performing Arts
BE OUR GUEST – An interactive children's pantomime! Tuesday 9 January – Saturday 13 January 2018
The Australian Company of Performing Arts is launching its season of 'Be Our Guest' this January! A perfect school holiday activity – one you will not want to miss!
What happens when a young Prince and his castle servants fall under the spell of a wicked enchantress?
This interactive pantomime tells the story of how this Prince needs to learn to be kind to others and show great respect to break the spell. We meet the inspiring village girl, Belle, who with the help of the castle's servants, is persistent to help the Beast become a prince again. With lots of comical moments, high energy dance routines, great vocals and a very powerful message, the cast will have you up and dancing in no time. Don't miss out!
Show Times
 Tuesday 9th January 2018 | 10.00am,  12.30pm
 Wednesday 10th January 2018 | 10am, 12.30pm
Thursday 11th January 2018 | 10.00am, 12.30pm
Friday 12th January 2018 | 10.00am, 12.30pm
Saturday 13th January 2018 | 10.00am, 12.30pm
Ticket Prices: Admit one $15.00 | Family of 4 $50.00 | ACPA | 37 Walsh Street, Thebarton

Adelaide Youth Theatre
Adelaide Youth Theatre present Elf JR and Shrek the Musical.
Elf JR | Arts Theatre
Buddy, a young orphan, mistakenly crawls into Santa's bag of gifts and is transported to the North Pole. The would-be elf is raised, unaware that he is actually a human, until his enormous size and poor toy-making abilities cause him to face the truth. With Santa's permission, Buddy embarks on a journey to New York City to find his birth father and discover his true identity. Buddy is determined to win over his new family and help New York remember the true meaning of Christmas.
Dates: Friday 22 & Saturday 23 December 2017 | Cost: Adult $35.00 | Child (ages 3-11) $20.00 | Venue: Arts Theatre | 53 Angus Street, Adelaide
Shrek the Musical | Arts Theatre
"Once upon a time, there was a little ogre named Shrek…." And thus begins the tale of an unlikely hero who finds himself on a life-changing journey alongside a wisecracking Donkey and a feisty princess who resists her rescue. Throw in a short-tempered bad guy, a cookie with an attitude and over a dozen other fairy tale misfits, and you've got the kind of mess that calls for a real hero. Luckily, there's one on hand… and his name is Shrek.
Dates: Friday 19, Saturday 20, Sunday 21, Friday 26 & Saturday 27 January 2018 | Cost: Adult $35.00 | Child (ages 3-11) $20.00 | Venue: Arts Theatre | 53 Angus Street, Adelaide

Operation Ouch! Live on Stage
Following their sold out Australian tour in January 2017, Dr Chris and Dr Xand are coming back. The stars of hit ABC Me children's television series Operation Ouch!, are returning to Adelaide with a brand new show 4 to 5 January 2018.
TV's favourite identical twins have been hard at work creating more incredible medical stunts and even crazier experiments. The all-new show is packed with fascinating facts about biology and the awesome things your body can do. Plus they'll share their favourite bits from the TV show.
Don't miss Dr Chris and Dr Xand LIVE ON STAGE as they explore medical science from a kid's-eye view!
Presented by Andrew Kay and Associates and Adelaide Festival Centre.

Steve Backshall's Deadly 60 Down Under – Live on Stage
After two sell-out Australian tours, Steve Backshall, the star of the hit TV show Deadly 60 is returning to Adelaide with his brand new stage show 6 to 7 January 2018.
However this time there is big difference… this summer Steve will appear live on stage with some of Australia's deadliest animals!
Join Steve as he shares some of the wildest Deadly footage of his times in Australia… being lowered from a helicopter to dangle into a crocodile's nest, or hand catching the world's most venomous octopus just off Sydney Harbour. Plus there will be loads of audience participation and lots of on stage fun!
Don't miss Steve Backshall and some of Australia's deadliest wildlife on stage this summer!
Presented by Andrew Kay and Phil Bathols in association with Adelaide Festival Centre

Theatre Bugs Junior Holiday Programs
Four to five, fun, fabulous days filled with drama activities, rehearsing, and painting props which finish with a production of Alice in Wonderland at 5pm on the last day. Students perform with a stage, set and costumes. Every child has a special role to play and lines to learn.
Join White Rabbit, Mad Hatter, March Hare, Cheshire Cat and the Red Queen as they lead Alice on her magical journey in Wonderland.
Theatre Bugs has been teaching Adelaide's children to act, sing, and dance for nearly 20 years and during that time many 1000's of children have enjoyed attending the school holiday programs. It is always a thrill to see the wonderful performances the students are able to create in just 4 – 5 days.
Week 1: Norwood, Unley & Glenelg | Monday 8 to Friday 12 January 2018 | Cost: $225 for the 5 day program
Week 2: Norwood & Unley | Monday 15 to Friday 19 January 2018 | Cost: $225 for the 5 day program
Week 3: Norwood, Unley and Golden Grove | Monday 22 to Thursday 25 January 2018 | $180 for the 4 day program
BOOK NOW BEFORE SOLD OUT!

Christmas Proms – A World of Christmas 14-16 Dec | Details
Brain Candy Live – Adam Savage and Michael Stevens – 24 Jan  | Details
Youngharts Creative Convention – 8-12 Jan | Details
Want even more inspiration for the Summer School Holidays?
Click here

to take a look at our list of ideas for Every School Holidays.
Remember, you can always check in with your Local Library (find yours here) or your Local Council (see our list) as most run special activities for children every school holidays – and many are inexpensive, or completely free!
Subscribe to our Weekly Newsletter
Keep up to date with our latest posts and find out what's on, where to go and what to do with the kids in and around Adelaide.
At Play & Go Adelaide we make every effort to provide accurate information to the best of our knowledge at the time of publication. We recommend confirming times, dates and details directly before making any plans as details may be subject to change.School Holiday Activities in Adelaide…What do to with the kids during the holidays…School Holiday Ideas…South Australian school holiday guide…Great school holiday ideas….What's on for kids in Adelaide these holidays