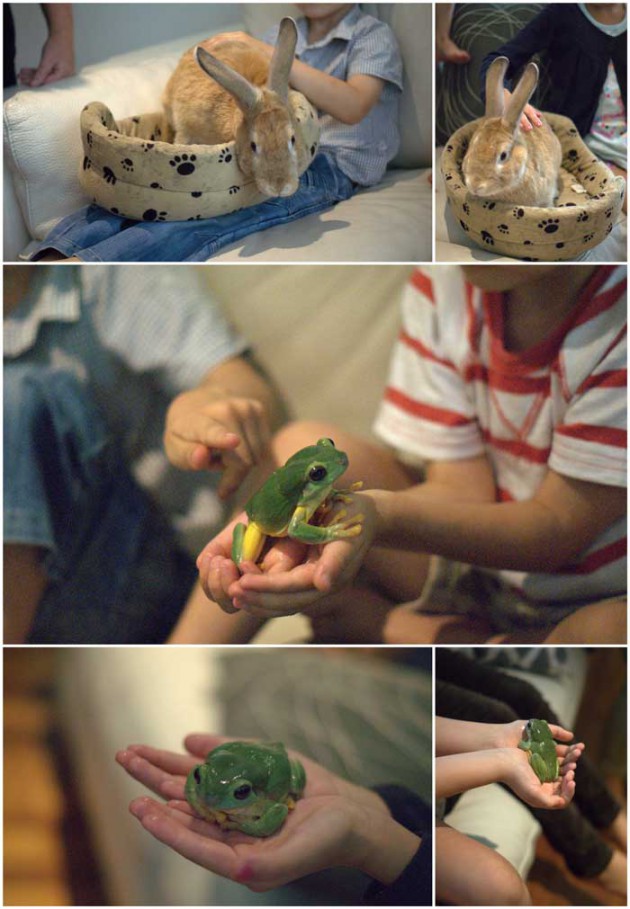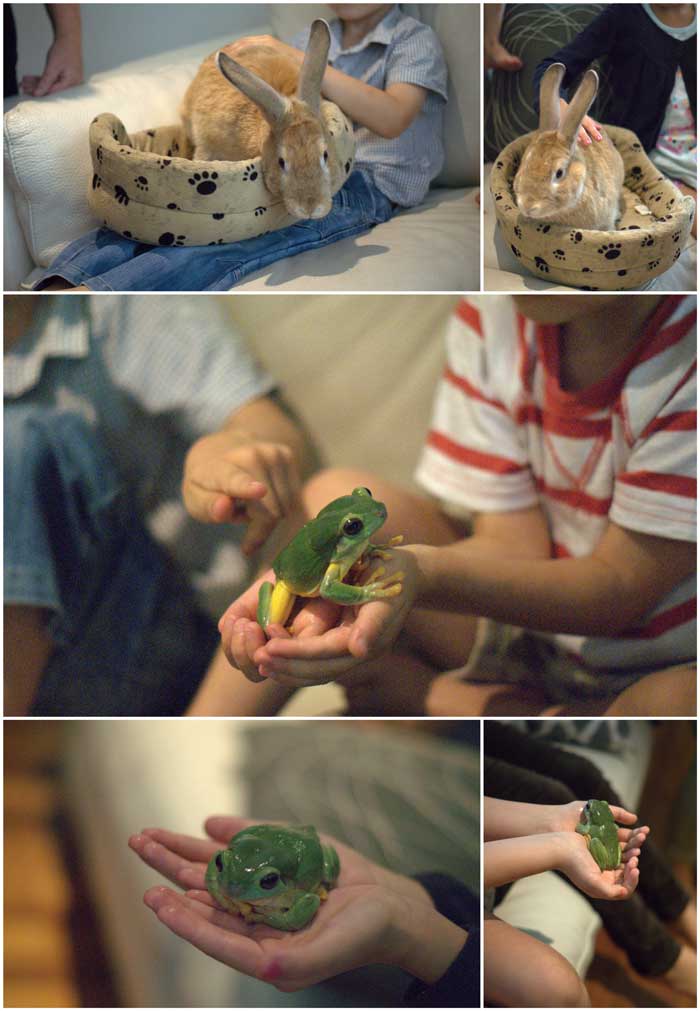 For my son's 4th Birthday Party he chose to have his own selection of animals as his entertainment – a decision that had everyone in awe of the fabulous display of wildlife on display in our family living room!  As his grandmother has mentioned more than once, this party was truly one of the best we have ever experienced with both adults and kids equally enjoying the day.
Animal Capers is designed to take the hard work out of entertaining – and that it did!  The process was very easy – a simple phone call to check the date we had in mind, make a time that suits your party plan, then confirm a day or two before the party.  Animal Capers come to you – day or night, inside or outside (depending on the weather).  The selection of animals is quite impressive with a choice of birds, mammals, reptiles, invertebrates and amphibians.  You can choose 7 animals for your party and they are all tame and friendly – the cute furry ones, as well as the slippery, slimy, prickly ones!
My son chose a snake (children's python), green tree frog, squirrel glider, bearded dragon, rabbit, crocodile and barn owl.  Jodie from Animal Capers was fantastic, introducing each animal and explaining what they were, along with a few facts.  The birthday child was allowed to hold each animal first and again at the end, once each child had had their turn.  Our group was relatively small – 6 children and a dozen adults – so everyone was offered a hold/pat/touch.  Jodie answered questions from both the kids and the adults – her knowledge is extensive – and she was great with the children.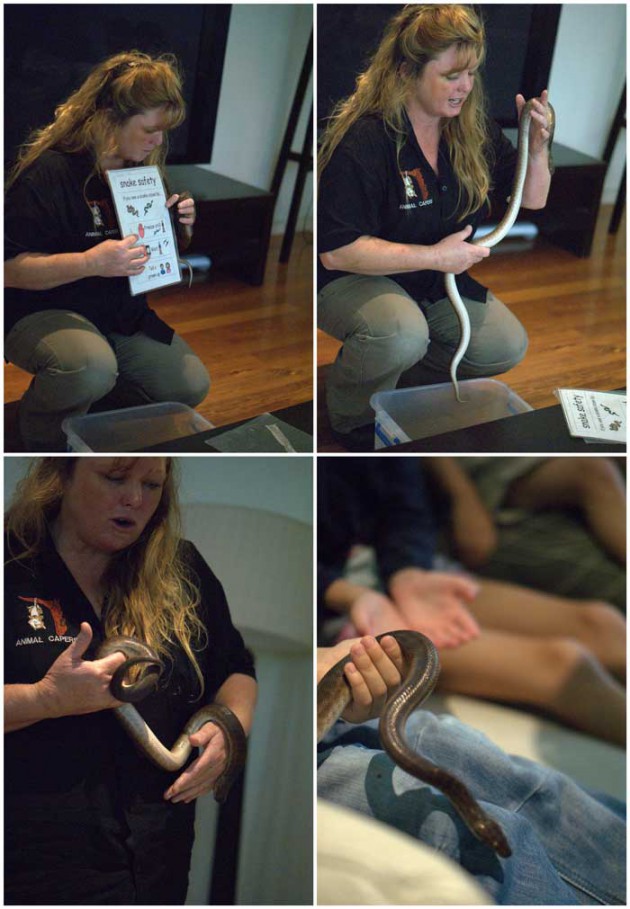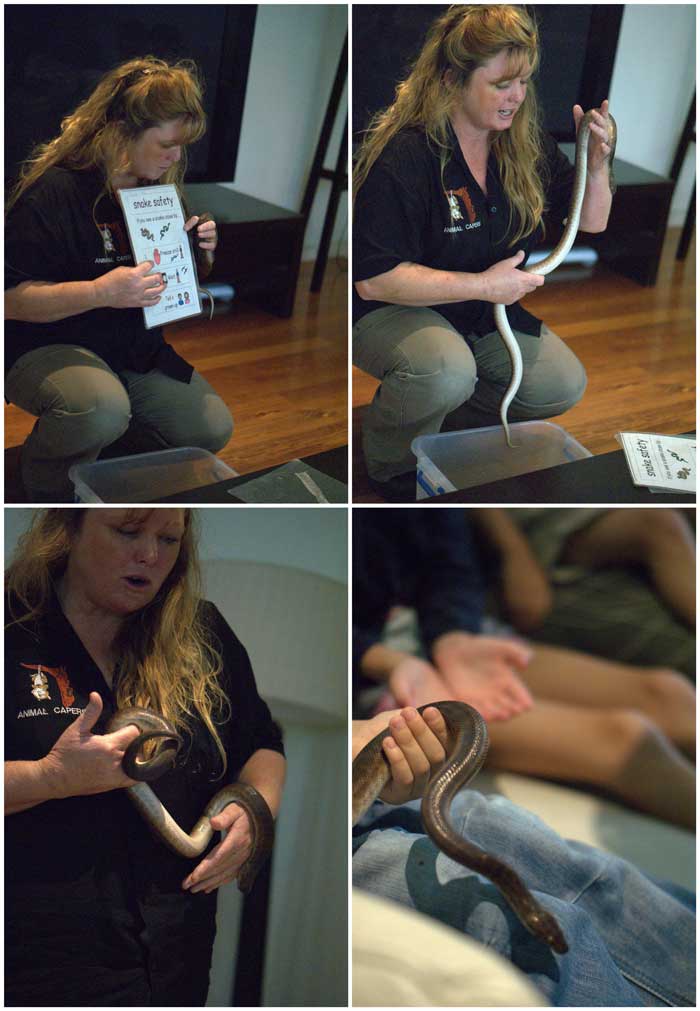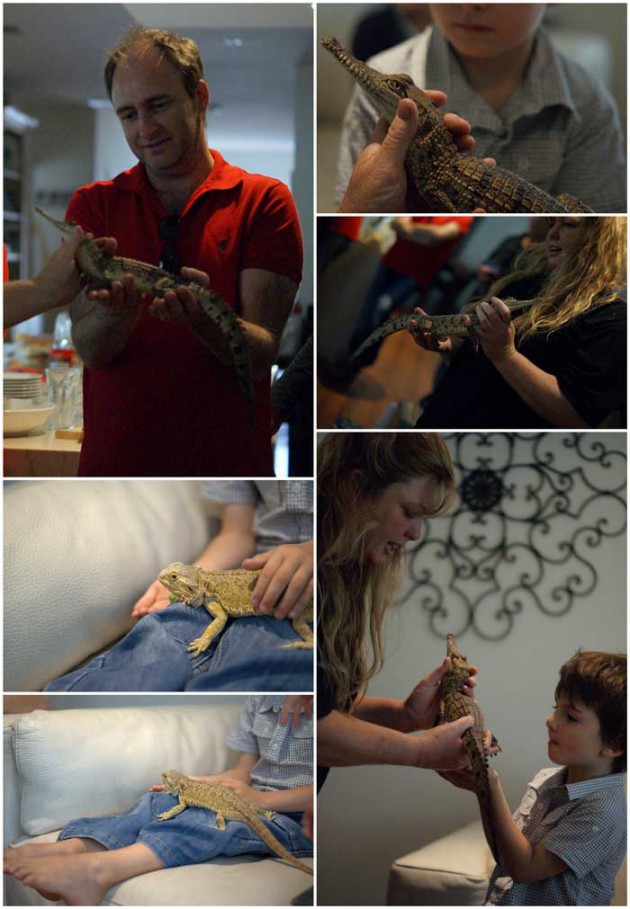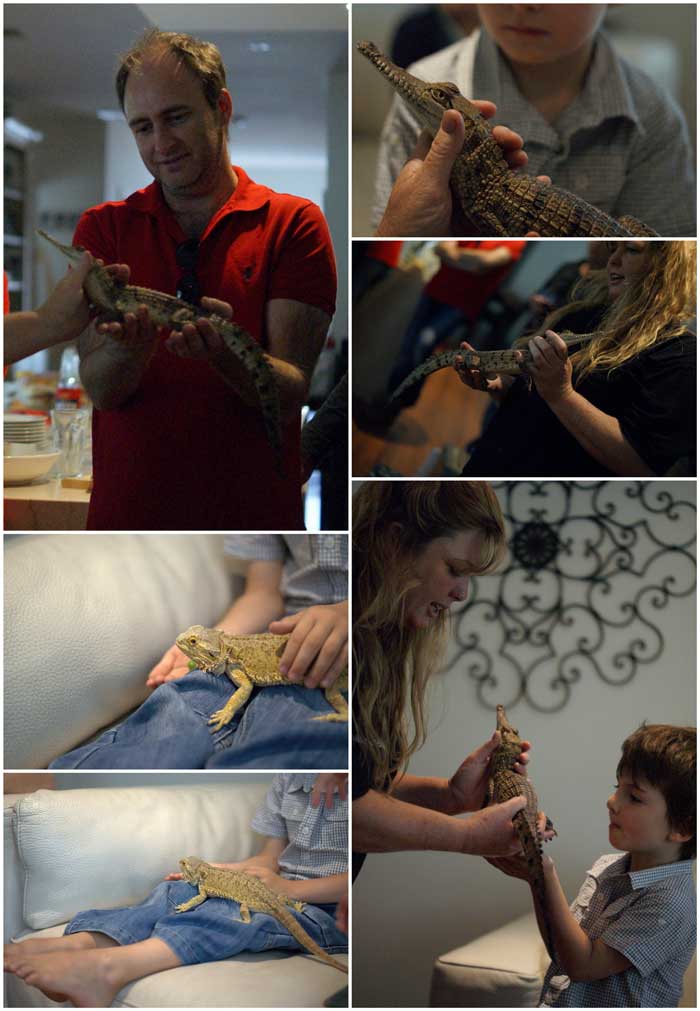 Children are able to touch, hold, feed and interact with the animals.  A highlight for all of the children (ranging from 3 to 9 years) was hand feeding the gorgeous squirrel gliders (there were two) and handling the snake.  The owl was absolutely mesmerizing as it twisted it's head to watch each hand come up for a gentle stroke of it's feathers.
Animal Capers have 16 years experience in keeping, handling, training and publicly presenting animals.  Their well behaved animals quickly put everyone at ease as they interact with  their audience, giving everyone they meet a better appreciation and understanding of the animals themselves and the environment they live in.  Jodie has a specialist permit to keep these unique animals which is obtained through National Parks and Wildlife Services.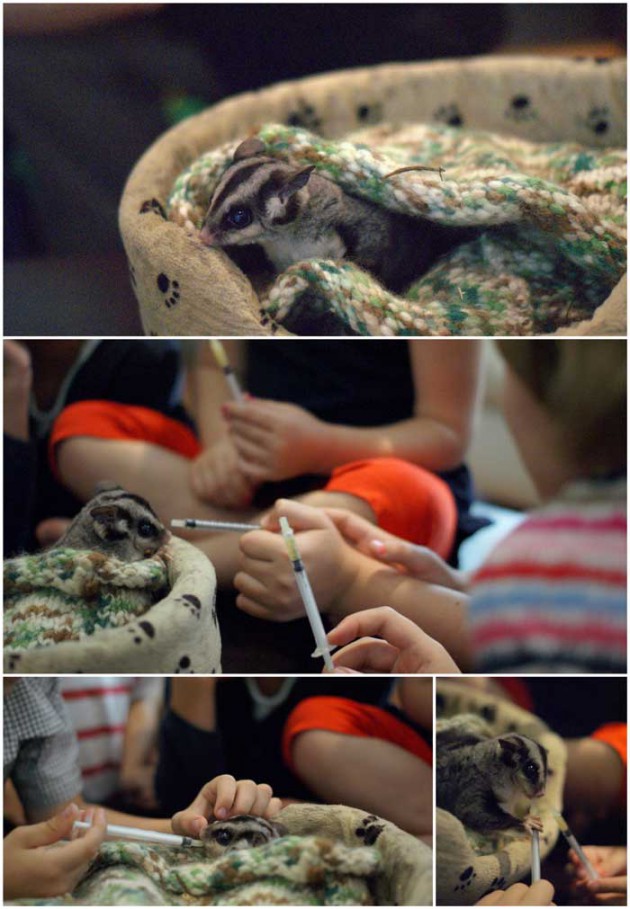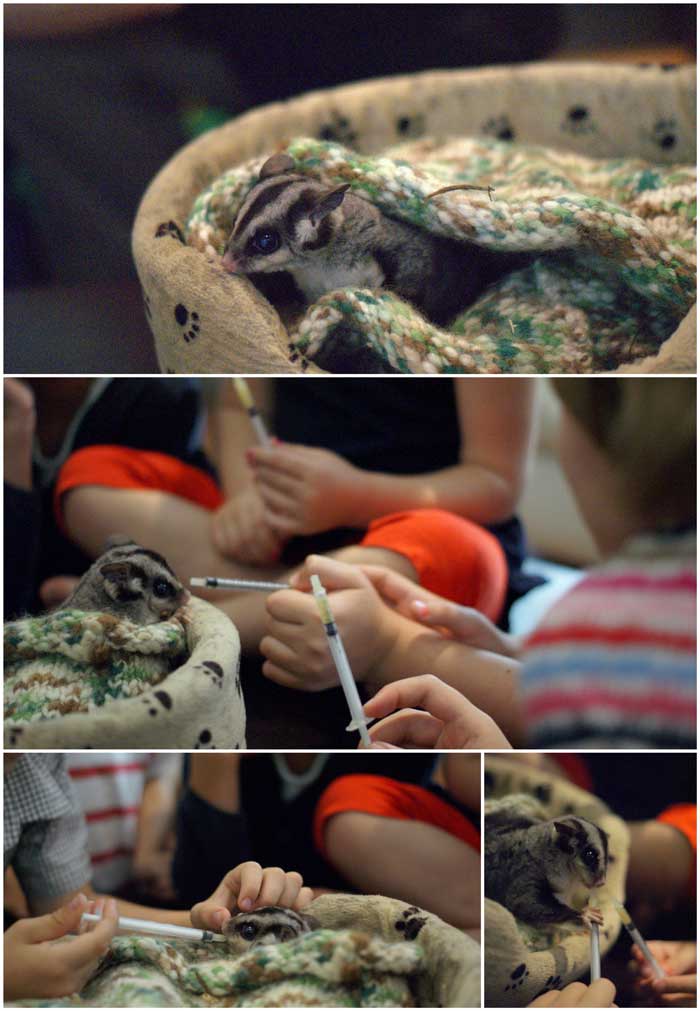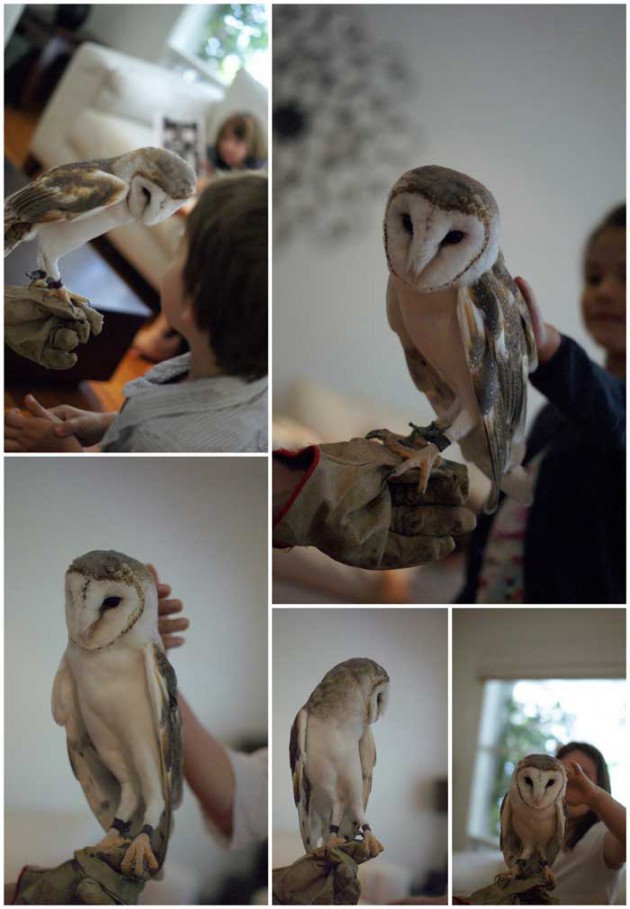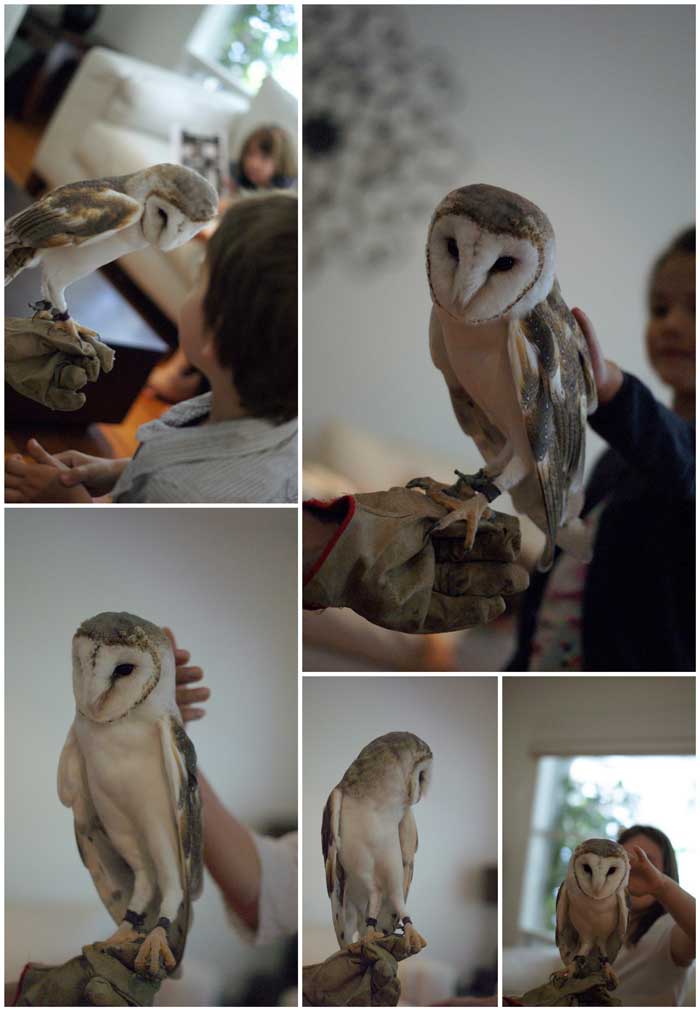 What:   Animal Capers | Party Entertainment
When:   Day & Night
Where:   They come to you
Who:   All Ages
Click here to visit the Animal Capers website where you can download a brochure, read through a comprehensive range of information or view the online photo gallery of animals.
Jodie can be contacted on Phone 8557 4240 or Mobile O423 106 580.
Animal Capers events can include: Birthday parties, Christmas parties, school programs, kindergartens, child-care centres, play groups, aged-care visits, fetes & fairs, conferences, weddings and shopping centre appearances. Animal Capers is only limited to your imagination.
All images by Play & Go Adelaide.