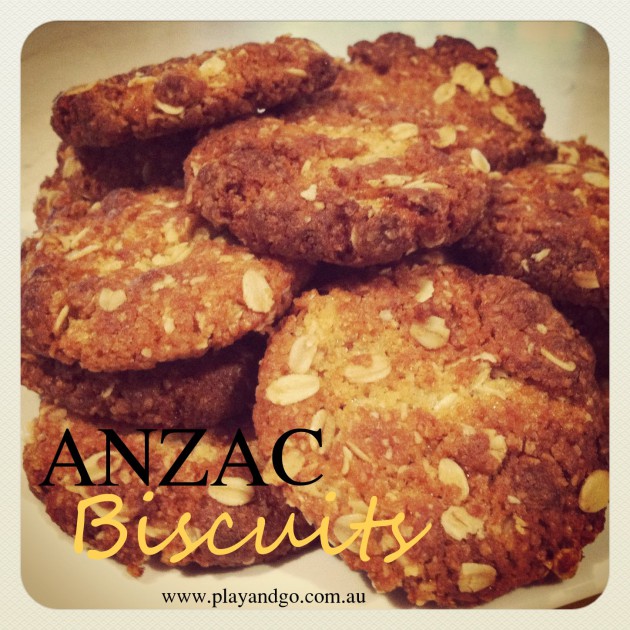 The mouth-watering combination of butter, oats, coconut and golden syrup make these biscuits irresistible, especially straight out of the oven.  Families all over the country make dozens of these delights to enjoy on ANZAC day, however they are such a great biscuit worth making all year round.  Perfect for picnics, school snacks or as a treat with a morning cuppa.
This recipe is very easy to make and there is minimal cleaning up.  Children love to help with mixing, pouring and rolling out the balls of biscuit batter.  In the unlikely event any biscuits remain uneaten, store in an air tight container.
Ingredients:
140g butter (unsalted/salted)
2 tablespoons golden syrup
1 cup plain flour
1 cup dessicated coconut
1 cup rolled oats
3/4 cup raw sugar or brown sugar
1 teaspoon bicarbonate of soda
1 tablespoon boiling water
Firstly, preheat the oven to 180°C (160°C fan-forced) and line your oven trays with baking paper.  Combine flour, coconut, sugar and rolled oats in a large bowl.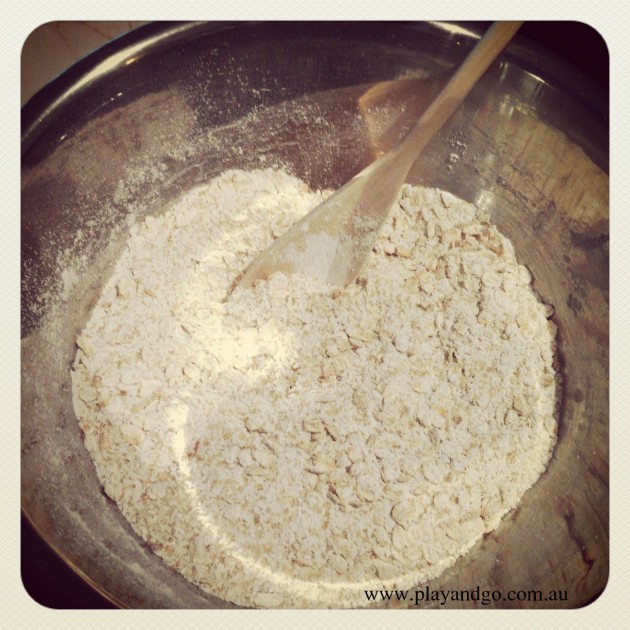 Gently melt butter and golden syrup in a small saucepan.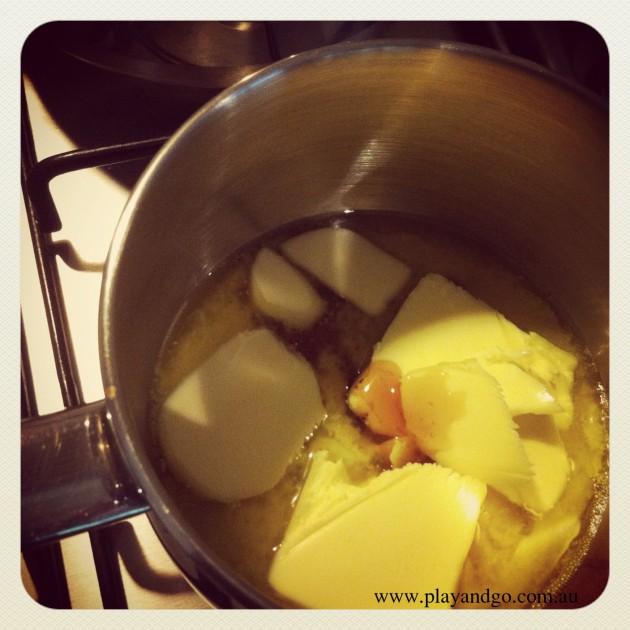 Once the butter mixture has melted, dissolve bicarb in the boiling water and pour into the saucepan – the mixture will foam up to resemble melted honeycomb.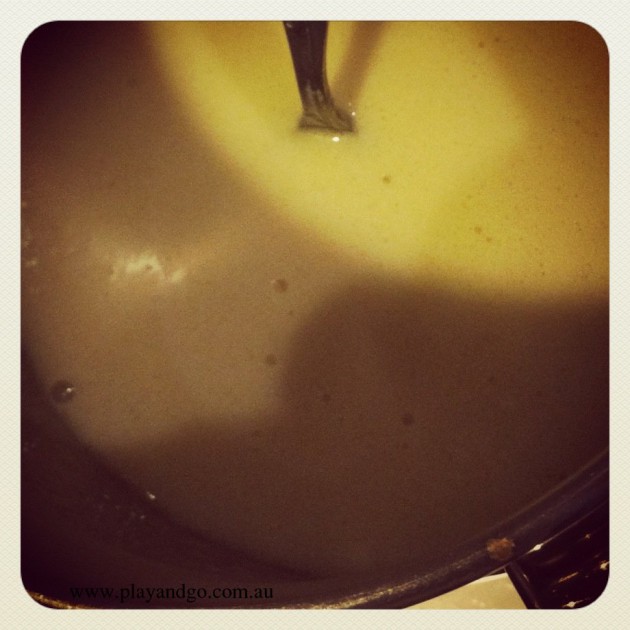 Then pour the butter/bi-carb mixture into the dry ingredients and mix until well combined.  Roll one heaped teaspoon of mixture at a time into balls and place on trays – approx 3cm apart.  Bake for 10 minutes.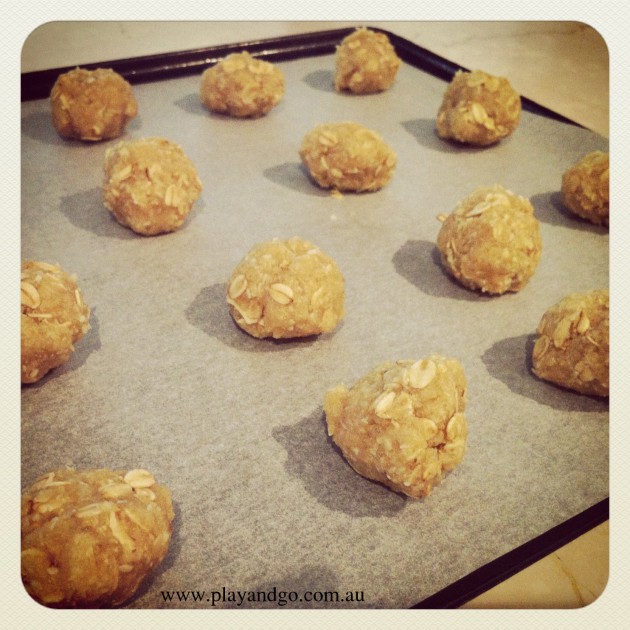 Allow the biscuits to cool slightly before lifting off the trays with a spatula to cool on wire racks (although they are rather delicious to eat warm!)  Serve with a cup of tea or a latte and watch them disappear!