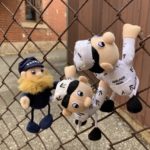 [ April 13, 2019 to April 28, 2019. ]
All New Adelaide Gaol Escape Trail
Back by popular demand during the April School Holidays, the Adelaide Gaol has developed a new Escape Trail that will have you scratching your head for hours.
New clues, new locations and a whole new challenge. Will you be able to crack the code and escape the gaol?
Adelaide Gaol will be […]