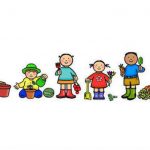 [ May 7, 2017; 10:00 am to 2:00 pm. ]
Garden Open Day – Launch of Free Little Garden Library
There is lots to do for all ages, with plants for sale, succulents galore, sausage sizzle, kids activities, garden talks, plus various workshops to join.
There will also be the launch of a brand new and free Little Library for adults and kids.
The event is free to […]