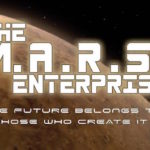 [ April 23, 2018; 10:00 am; 1:00 pm; April 24, 2018; 10:00 am; 1:00 pm; ]  
The M.A.R.S Enterprise seeks to colonise the red planet, but it can't be done without your help!
The Centre of Democracy has been requested to form a Think Tank with Australia's best and brightest minds before the mission goes ahead. So they're doing what any multinational conglomerate would do – they're calling on kids….
These April school […]