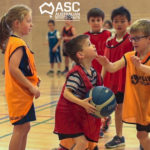 [ July 8, 2019; July 15, 2019 to July 19, 2019. ]
Australian Sports Camps
3- day AFL Football, Soccer, Netball and Basketball July school holiday sports coaching camps plus horse riding programs.
Australian Sports Camps provide interactive and fun skills programs to ensure that participants improve their game and their love for their chosen sport.
Their extremely comprehensive camp programs run for three days and are ideal for players […]