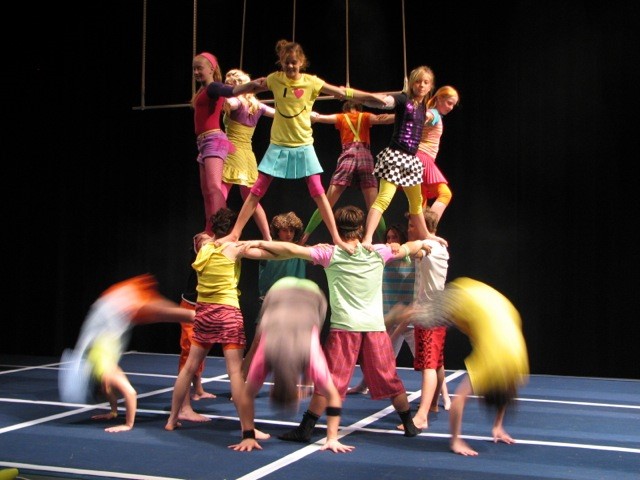 The Cirkidz Circus School is where all the personal gains, including improved confidence, creativity and cognitive development, begin for our kidz.
The School runs weekly Circus Arts Classes for children and young people aged from two and a half right up to 18. Our fully equipped Bowden training centre is fitted out to teach circus arts to students of all abilities, including acrobatics, trapeze, juggling, balance and drama.
Rest assured, the instruction provided will be of the highest quality. Our experienced tutors consistently develop our curriculum to ensure a progressive, stimulating and engaging program.
Left of centre's never felt so right.
Circus is an incredible equaliser. For children, and even us grown-ups who retain a youthful outlook and energy, its intrinsic appeal is almost primal. What young person doesn't delight in the thrill and challenge of learning to use and move their body?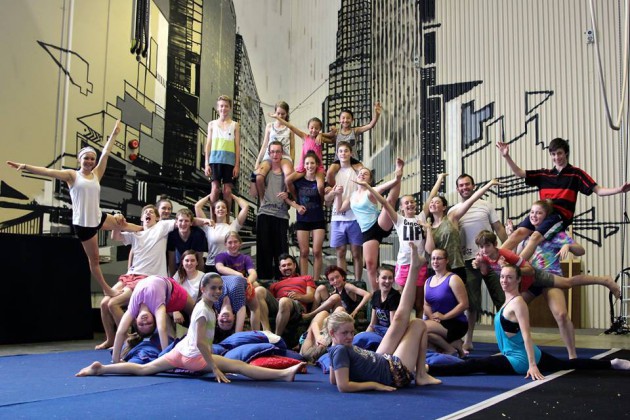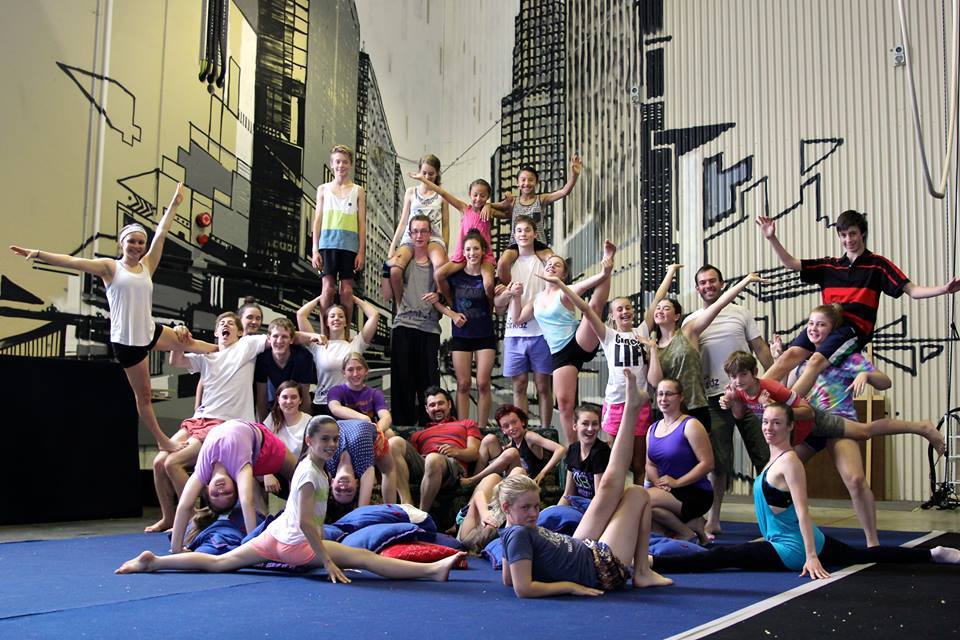 It's something we all share, regardless of our backgrounds, socio-economic status, gender, hair cut, wardrobe or grasp of the latest, like, cool things to say.
So for kids who don't fit easily or comfortably into mainstream pursuits, it can provide a haven of stimulation, engagement and acceptance. Athletic kids leap outside their comfort zones to master new skills and challenge themselves to soar, while born performers are given a chance to shine. At Cirkidz, every kid can confidently be, and enjoy, exactly who they are.
And the benefits of that last a lifetime.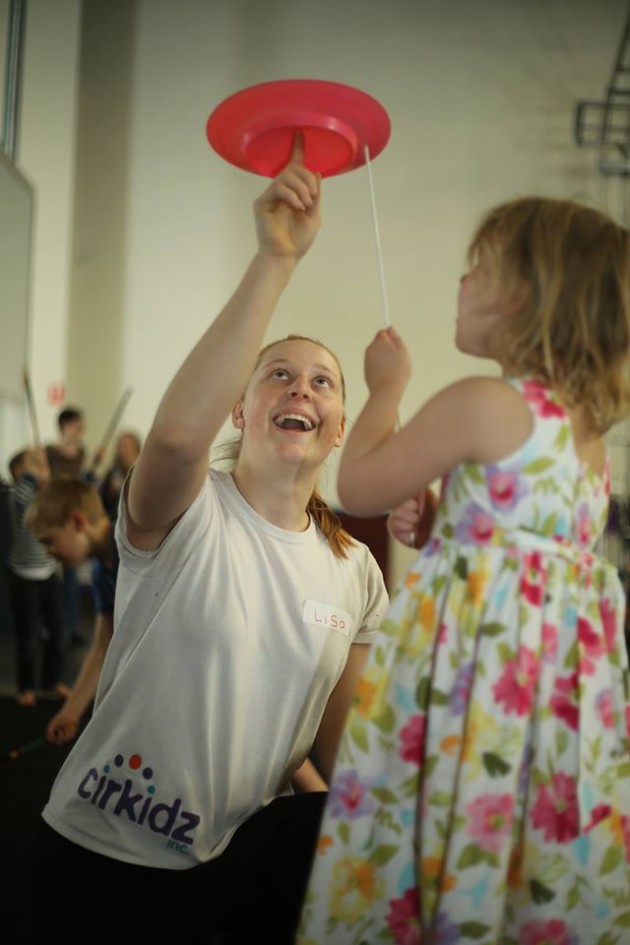 Circus Arts Classes
The Circus School runs Weekly Circus Classes and other activities in our fully equipped Bowden Circus School. Our training Centre fitted out to teach Acrobatics, Juggling Arts, Balance, Aerial and Performance Craft at all ages and abilities.  Students can take general circus classes to experience a taste of all the skills we offer, progress to Advanced and Speciality classes or audition to join our elite Performance Program.
Weekly Classes run after school and on Saturdays; every week we offer over 20 circus classes and activities for children and welcome almost 350 students. Consistent curriculum development in conjunction with experienced circus tutors and early childhood experts ensure a progressive and well-delivered program.
CLASSES
Tiddlerz  |  For little ones and their parents.
Big Tiddlerz  |  For big little ones and their parents.
Little Tackerz  |  An important step for those who have started school and in class for the first time without parental participation.
Tackerz  |  A great way to spend and focus all the newfound energy that this age group has.
Tweenz  |  The Tweenz class gives the opportunity to learn, improve and extend new skills in acrobatics, balance, juggling and aerial.
Teenz  |  Pure circus fun. Hang out with your friends, play games and get fit. Learn awesome circus tricks and create shows.
Advanced Tweenz & Teens  |  Professional circus trainers lead participants through physical preparation, skill technique and progressive lead-ups.
Aerial Specialty Class  |  For those who want to develop a strong aerial foundation and work towards building their own aerial act.
Tumbling Specialty Class  |  Full-on physical class of ground-based tumbling for participants interested in learning and improving their tumbling, handstands, trampoline and pyramid skills.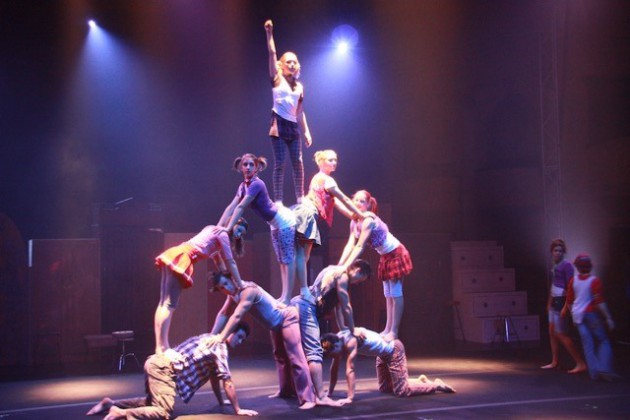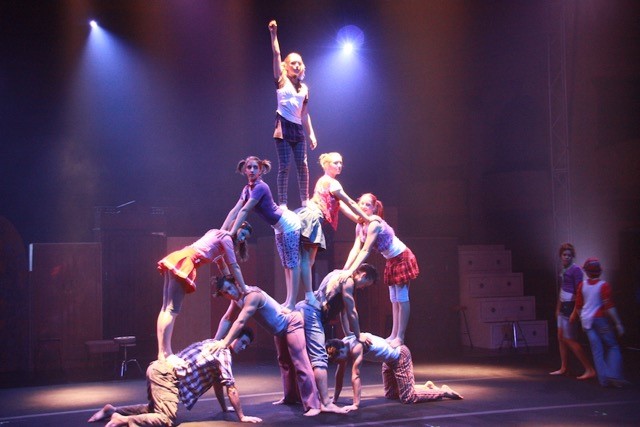 School Holiday Programs
Cirkidz also run a variety of Holiday Programs each school holidays for 6-12 year olds.  School holiday programs are run every holidays onsite at Cirkidz, from half day sessions that allow participants to get a taste of what we do at Cirkidz, to week long programs that offer a full immersion into the world of the circus with games, 'make-your-own circus equipment' workshops, circus videos & of course, lots of different circus skills to learn!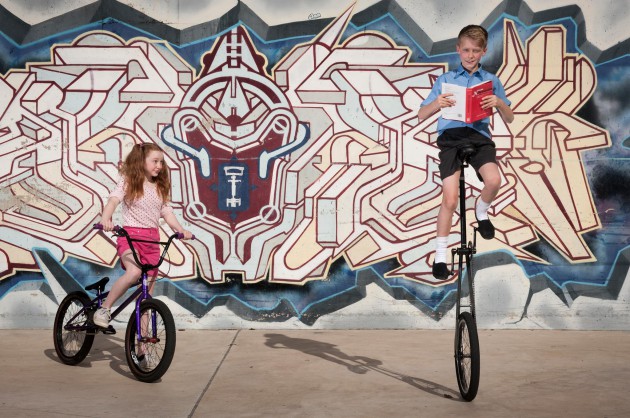 Birthday Parties
Cirkidz also offer a range of birthday parties and birthday party ideas for children aged 5 and up.  If you're looking for a birthday party experience your child and his or her friends will cherish forever, a party at Cirkidz is something right out of the hat.  The awesome trainers are able to react to the interests of the kids and ensure they try the activities that excite them the most. So be sure to let us know at the time of booking if there's something your child's particularly interested in.
Party sessions can include:
Tumbling
Trapeze
Fast track
Juggling
Human pyramids
Diablo
Tight wire
Trampoline
There is free car parking available and plenty of room for parents to watch and wait during class times.  Cirkidz offer an easy online enrolment process via their website where you can also waitlist for classes that are already full.
Cirkidz
Contact:   Phone 8346 5735
Address:   27 Fifth Street, Bowden
Website:  www.cirkidz.org.au (go to website)
Facebook:   www.facebook.com/Cirkidz (go to page)