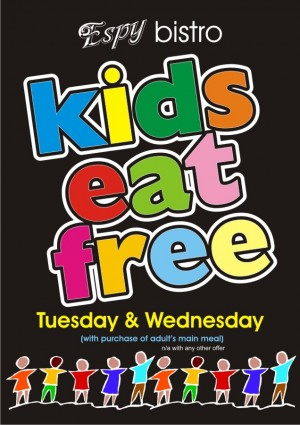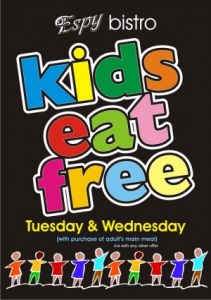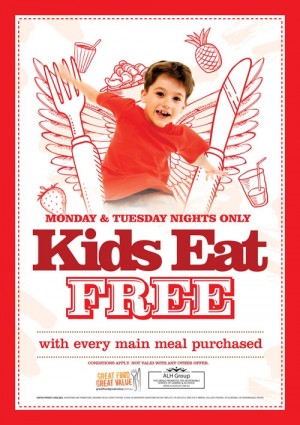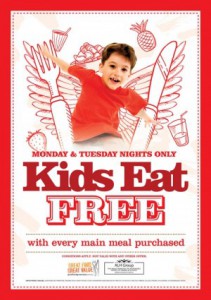 Thanks to a handy resource online – Great Food Great Value – it's easy to find a family friendly venue and enjoy a meal you haven't had to prepare yourself at home in the kitchen!  Catching up with extended family, good friends or a school social group is a lot easier in a venue that welcomes children and offers a  kids menu.  A lot of establishments today have the added bonus of a dedicated playarea the kids can let loose in and some provide free activities at the table such as colouring-in. 
There are hotels, pubs, cafes, restaurants and bistros all over Adelaide with specials and promotions on throughout the year.  Deals will vary from venue to venue with offers such as 'Kids Eat Free' on certain nights and Family Meal Deals.  Always read the offer carefully and be sure to check for any terms and conditions.  
Head to the South Australian link on the Great Food Great Value website for a full list of current meal deals. There you will find details on individual promotions along with links to each venue. You can often download a menu too.   There are always various promotions and meal deals for the entire family, so be sure to check back regularly to keep up to date.  There is also an iTunes app you can find here.
TIP:  It's always best to make a booking to avoid disappointment on 'Meal Deal' days and nights.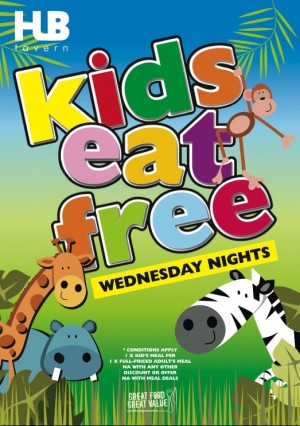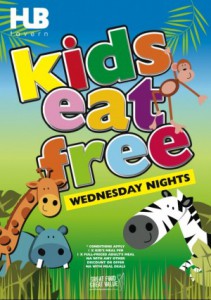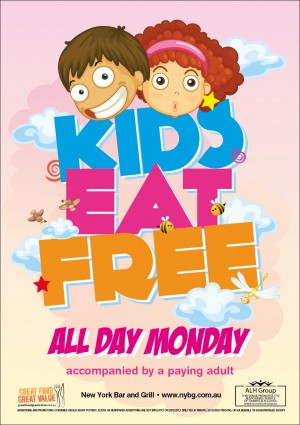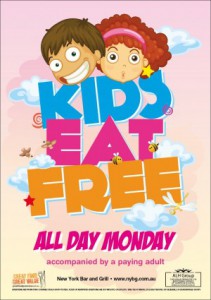 What:   Kid Friendly Venues & Meal Deals
When:   Various days, dates & times throughout the year
Where:   Various Venues
Who:   Kids 12 years  & under
Click here for more information.  All images from Great Food Great Value website July 2012.