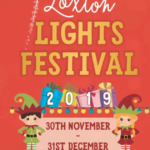 [ November 30, 2019 to December 31, 2019. ]
Loxton Lights Festival 2019
Loxton shines brighter than ever during their annual lights festival.
Chistmas is a magical time, full of enchantment, celebration and family. Now in its 28th year, the Loxton Lights Festival will once again showcase the joyous festive season for locals and visitors alike.
An enormous Christmas tree dazzles in the heart of town and […]