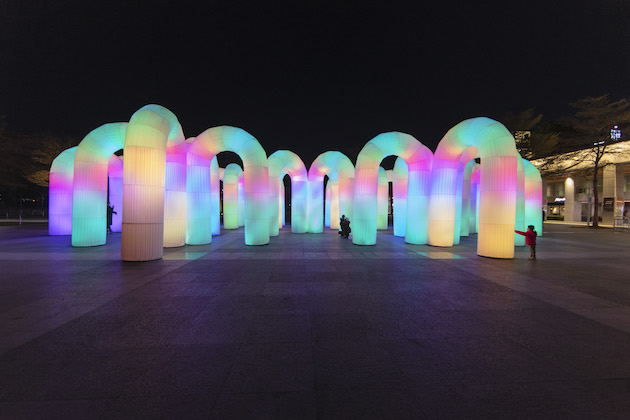 Sky Castle in Rundle Mall – Illuminate Adelaide
Sky Castle is a free light display in Rundle Mall, presented as part of City Lights. The display takes you somewhere inside the rainbow, as the heart of Rundle Mall is transformed into an interactive dreamscape of colour and light by Melbourne studio ENESS.
Watch its colours shift and evolve as you wander through each inflatable archway, set to a score of curiosity-stoking xylophone melodies that evolves and unfurls with the changing colours.
After a year in which venturing into public spaces has been fraught with newfound uncertainty, Sky Castle gently coaxes us back to once again share a space and an experience together, and let all those cares briefly float away.
Presented as part of City Lights, located in the East Precinct.
Opening Hours:
Friday 16 July – Sunday 1 August: Open from 8am (10am on Sundays) to 11pm
Monday 2 August – Sunday 15 August: Open from 8am (10am on Sundays) to 9pm
See the video below: