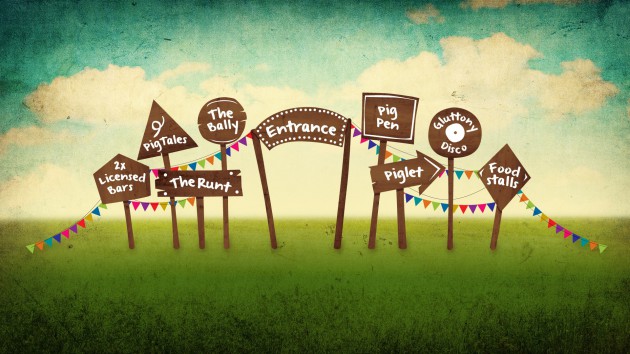 There are countless shows to see at the Fringe this year, many of which are aimed at a broad range of ages therefore making them suitable for  families to not only attend together, but enjoy together (depending on ages of course!).  Two of the best places to explore are The Garden of Unearthly Delights and Gluttony, both in the East End parklands (on the corners of East Terrace and Rundle Street, Adelaide)  We have hand selected a few shows showing at these venues that have caught our eye, and below you'll also find a few special events coming up in and around the city, including Rundle Mall, and all the way down to Goolwa.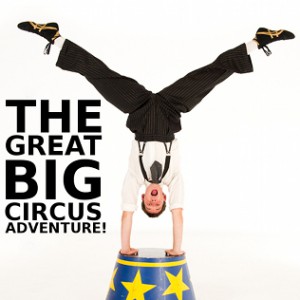 The Great Big Circus Adventure
The Great Big Circus Adventure! is an exciting and fun circus show mixed with theatre that sweeps across 70 years of Australian history. Poignant, touching and exciting, this is a show for all ages, but aimed particularly at young teens to adults. An amazing show not to be missed.  Rated G.  Duration 50 mins.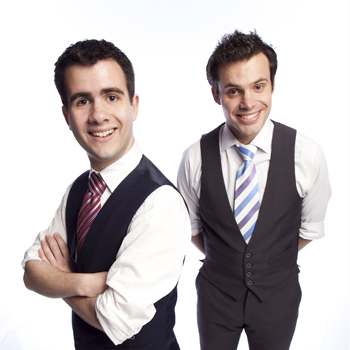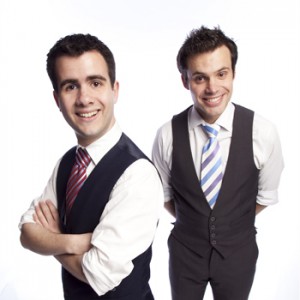 Make Your Parents Disappear – A Magic Show For The Whole Family!
Ever wanted to stay up past your bedtime? Alex and Luke have discovered the perfect way to make it happen. Come and help create the most incredible magic you've ever seen – you might even learn how to make your parents disappear!  Rated CH (suited to children under 12 yrs).  Duration 50 mins.

Kaput
The charismatic, larger-than-life star of Tom Tom Crew and Circus Oz returns to the Garden with his award winning debut solo show after a critically acclaimed Edinburgh Fringe season.  KAPUT returns with elegant buffoon Tom Flanagan, reviving the art of silent movie-esque slapstick in a highly skilled, beautifully poignant and hilariously funny, mix of chaos, comedy and acrobatics.  Rated G.  Duration 60 mins.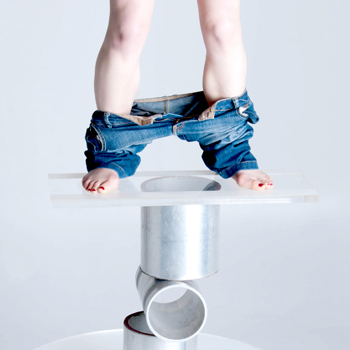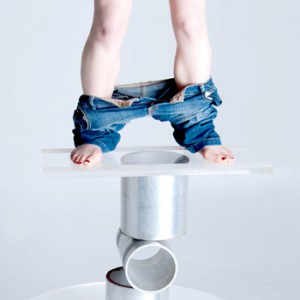 Pants Down Circus
Perfect for all ages, Pants Down Circus is an ensemble of highly skilled, charming and energetic performers, who are among the circus elite in Australia. Winner of the 2012 Melbourne Fringe award for BEST CIRCUS, this show presents an astonishing number of world class circus acts.  Rated G.  Duration 60 mins.
East End Food and Wine Festival
Gluttony  |  17 February 2013
A showcase of locally made South Australian wines and produce with family friendly entertainment throughout the day. A day to sample some of the finest wines made by the top wineries in the state and food from all over the world. 

Fringe in the Mall 
How many Fringe artists can you fit inside a 1960's caravan?  Together with the FringeTIX box office this is the 'one stop shop' to enjoy free daily performances from Fringe artists, purchase tickets and buy Fringe merchandise.  To find out what's happening in the mall you can follow them on Twitter at #fringeinthemall.  Check out their Facebook page too for some great pics!
CAPTURE CULTURE UNDER THE CANOPY – FREE
13 February – 17 March 2013  |  Gawler Place Canopy, Rundle Mall
Monday–Saturday lunch times: 11am – 2:30pm
Monday–Thursday evenings: 4pm – 7pm
Friday evenings: 4pm –9pm
Saturday evenings: 3pm – 5pm
Sundays: 12pm – 5pm


Fringe in Goolwa – FREE
Goolwa Wharf  |  Sunday, 10 March 2013  | 11.30am – 2.30pm
As part of Country Arts SA's Just Add Water, the Fringe Caravan will roll into Goolwa with a car load of Fringe artists to perform bite-sized snippets for family fun at the Wharf.  Presented by Country Arts SA and Alexandrina Council.
Garden Of Unearthly Delights
 The Garden of Unearthly Delights in the city's East End parklands is a wonderland of activity for all ages.  There is so much to see and do at this Adelaide Fringe venue and it's free to enter – read our post here for more details.
Spirit Festival
16 – 17 February 2013  |  Rymill Park/ Mullawirraburka – next to Tandanya
This award winning festival is South Australia's gateway to Aboriginal and Torres Strait Islander Arts and Culture in the heart of the city.  See our post here for more details.