Something on Saturday delights and entertains thousands of children in Adelaide every Saturday throughout winter each year.  Many South Australian children aged 2 to 10 enjoy their first theatrical experience through this program.
The 2014 program covers a wide range of entertainment, suitable for both boys and girls, including circus, puppetry, live music, percussion, ballet, magic, comedy, a family opera, a toddler disco party and even a ventriloquist.
The Foundation Kids Corner popular kids craft workshops are funded by the Adelaide Festival Centre Foundation. They are FREE and no bookings are required.
View the full Something On Saturday program here.  Tickets are available through BASS.

2014 PROGRAM:
The Magic Chicken  |  26 April 2014
Devour a slapstick treat of culinary chaos! Two underlectual chefs in a Seussian kitchen cook up a hilarious concoction of punk-panto physical comedy, music and puppetry.  As our half-baked heroes juggle pots, knives and snarling customers, their lives are interrupted by a mysterious feathered friend…Join us for a hilarious mix of magic, mime and music with slapstick humour and puppetry. The Magic Chicken will be a riot for both kids and adults alike.  Ages 5+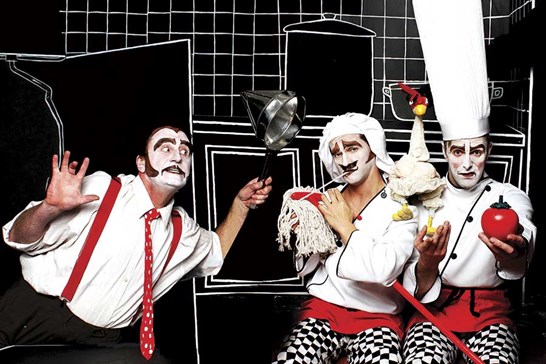 More Than Rhythm  |  3 May 2014
Nick Parnell has an incredible ability to transform anything 'beatable' into the stuff of rhythmic and musical genius. Using tuned and non-tuned percussion instruments such as drum kit, vibraphone, bongos and djembe drums, he is Australia's best concert and solo percussionist.  Nick will showcase a colourful range of musical styles including rock, classical, African and Brazilian. Volunteers will be called on stage throughout the show, giving kids a fun and interactive introduction to the world of percussion.  For ages 6+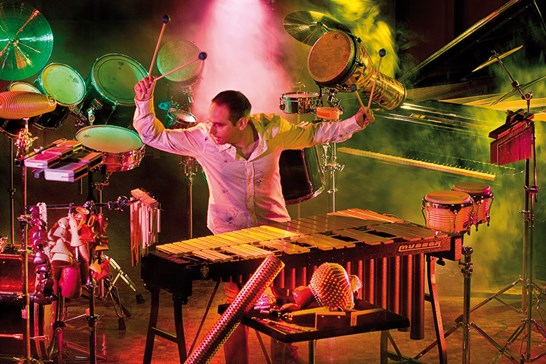 Snap's Kakadu Club  |  10 May 2014
Lindi Jane is an awarding winning Australian ventriloquist, travelling the world with her edu-taining show Snap's Kakadu Club. Snap's Kakadu Club is now on TV in Adelaide on 44Adelaide as well as Melbourne, Queensland and New Zealand.  This performance features clever ventriloquism, songs, games, dance and comedy, plus Snap Crocodilous the cheeky crocodile from Kakadu. Snap will introduce you to his Kakadu mates Dazey Wallabee, Fluffi-Feline, Sniffer Dog and special guest Billy Kidney.  For ages 3+.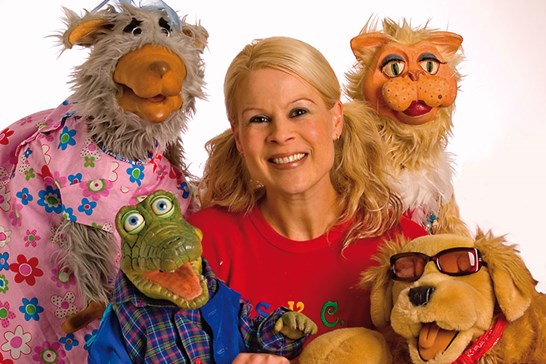 The Incredibubble Show  |  17 May 2014
Stunningly beautiful, mind-blowing and hilarious for all ages, Dr Froth's Incredibubble Show is a bubble bonanza of comedic, absurd, simple and sometimes quite sophisticated bubble tricks. The adorea-bubble Dr Froth is a very talented comic, a genius of soap bubbles and has devised one of the most delightful and original shows imagine-a-bubble.  For ages 4+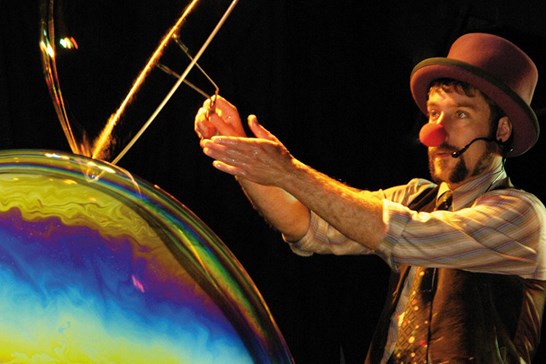 Luke and Alex's Make Your Parents Disappear  |  24 May 2014
Ever wanted to stay up past your bedtime? Luke and Alex have discovered the perfect way to make it happen. Come and help create the most incredible magic you've ever seen – you might even learn how to make your parents disappear!  After a sold out season at last year's Fringe Festival, Luke and Alex are back to amaze and delight.  For ages 5-10 years.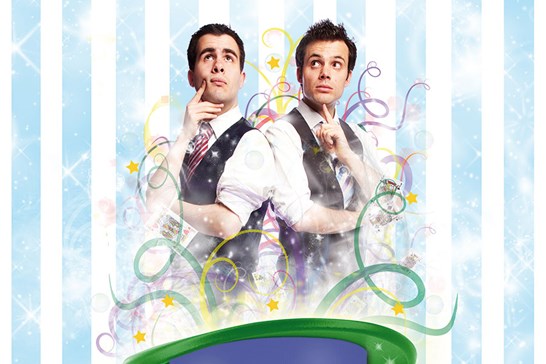 Peter Pan  |  31 May 2014
Join the Darling children when they receive a visit from Peter Pan, who takes them to Never Never Land where an ongoing war with the evil Captain Hook is taking place.  The Australian Classical Youth Ballet have performed regularly to large audiences in Something on Saturday, including Alice In Wonderland, The Wizard of Oz, Snow White and Mary Poppins. Visually stunning with an original music score compilation and narration by TV's Brenton Whittle and Book Worm, this will be a magical experience for young and old.  For all ages.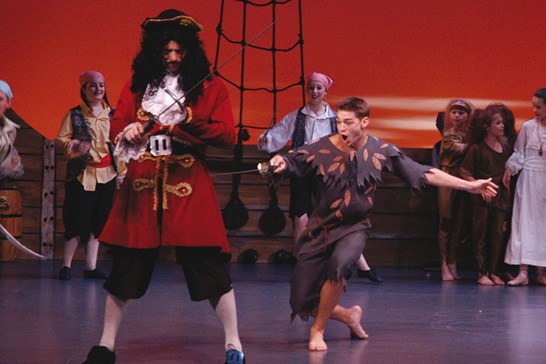 Jazzamataz!  |  7 June 2014
Cabaret for Kids!  Lead by the talented cabaret star Ali McGregor, this hour of jazzy beats and trashy pop classics will get children singing, prancing, twisting and dancing. McGregor and her jazz trio are joined by two dancers who teach rock'n'roll, swing and jive moves. Parents, grandparents and friends can join in or watch the little ones on the dance floor!  With songs like Who Let the Dogs Out? and Single Ladies, everyone will be shuffling to the be-bop beats and hep-cat treats.  For ages 2+.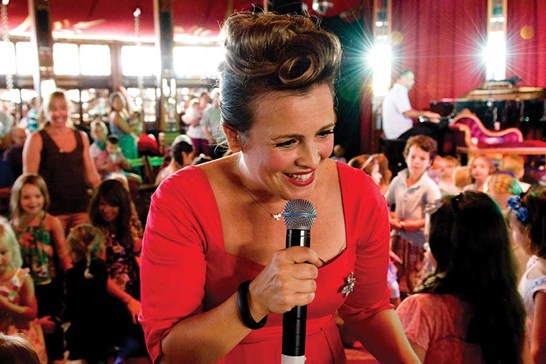 Still Awake Still!  |  14 June 2014
Mischievous cabaret for all ages!  Miss Ivory Tinklefinger, Queen of Sleep, is hired to sing the audience to sleep, but tonight her piano has a mind of its own. Her lullabies come alive – and the consequences are wild.  Based on much-loved songs from the bedtime book I'm Still Awake Still! by Elizabeth Honey and Sue Johnson,this stunning reimagining for the stage is strikinglyoriginal, strangely beautiful, ridiculously funny and filled with mayhem worthy of the Marx Brothers.  Ages 4+.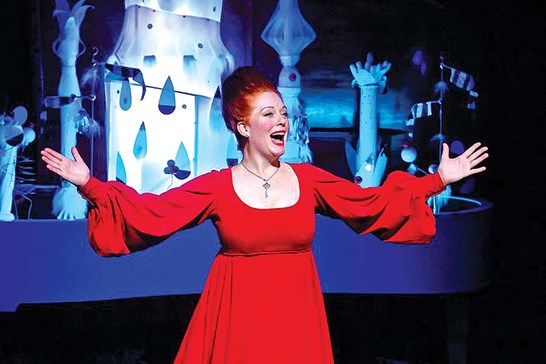 WALA  |  The Spirit of Ghana | 21 June 2014
A dynamic fusion of drumming, dance, percussion and soaring vocal harmonies. Three passionate, exuberant and talented performers present audiences with an exciting display of Ghanaian culture.  With 15 hand-made African drums, flutes and stunning costumes, WALA engage their audiences in a call and response song, inviting them to try out different instruments and to join in the dance. Their enthusiasm is utterly contagious as they rejoice in the live sounds and rich heritage of their people.  For ages 3+.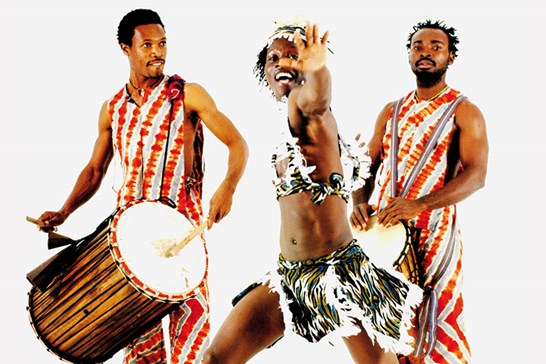 Easy Freezey  |  28 June 2014
Those naughty boys of science are back with a show that's cooler than cool… in fact, this one is in the sub-zero range! Dress in your warmest winter woollies and prepare to be chilled as That Science Gang unleash a whole freezer full of frosty liquid nitrogen fuelled antics.  Frozen bananas, instant ice-cream and a massive indoor cloud are just some of the spectacular icy treats in store.  WARNING: This show contains a few loud (but brilliantly fun!) explosions.  For ages 5.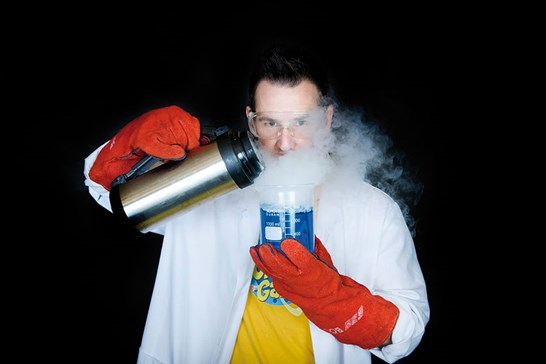 The 13-Storey Treehouse  |  5 July 2014
Who wouldn't want to live in a treehouse? Especially a 13-storey treehouse that has everything, including a bowling alley, secret underground laboratory, self-making beds and a marshmallow machine that shoots marshmallows into your mouth whenever you're hungry.  Andy and Terry live there, make stories together, and have a series of completely nutty adventures.  Ages 6+ years.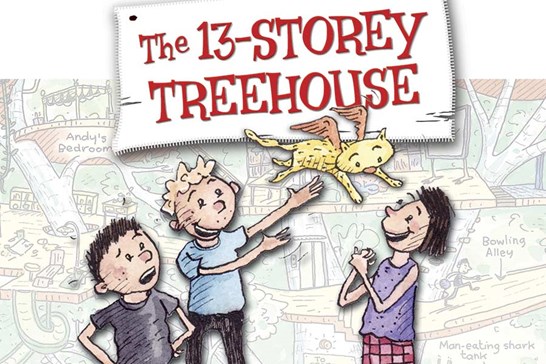 Space Encounters  |  12 July 2014
Space Encounters is an interactive family opera created by Sean O'Boyle and Ian McFadyen.  Join astronauts Harris and Jefferson, who have set off to an unknown planet in search of the source of a strange signal. There they meet something or someone they did not expect. Who knows where the story will go! When Roland the Robot malfunctions will they ever be able to get back home?  For ages 5+.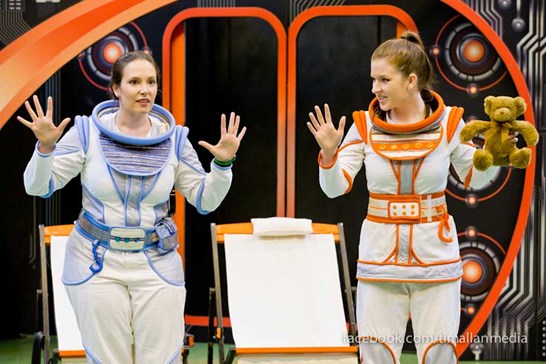 All Gone  |  19 July 2014
The people and things we love have a habit of disappearing. Do we ever get used to loss? Finishing a bowl of mashed banana, saying goodbye to Grandma, cleaning up spills and misplacing socks can be summed up by a child in two words – "All gone!"  As one of Pocketfool's best loved shows, this intimate, visual and very funny performance perfectly captures the baffling and playful world of very young children.  For ages 2-4 years.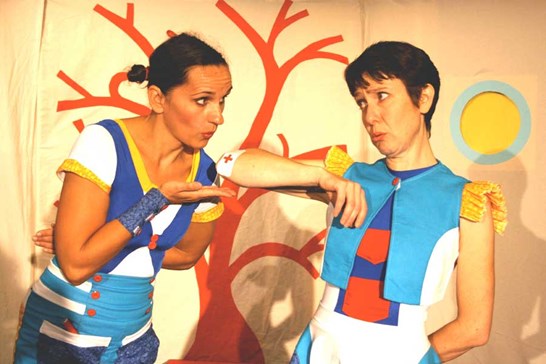 The Mr Spin Show  |  26 July 2014
With a ferocious energy and endearing, charismatic wit, Mr Spin is a home-grown Adelaidean comic genius and one of Australia's finest circus jugglers.  This multi-award winning juggler, circus, vaudevillian and street performer has been entertaining large and enthusiastic audiences worldwide, all around Australia, for many years. It is said that his performance is so enthralling that you may mistake his two metal baseball bats for propellers. Come and enjoy some high octane silliness!  For ages 4+ years.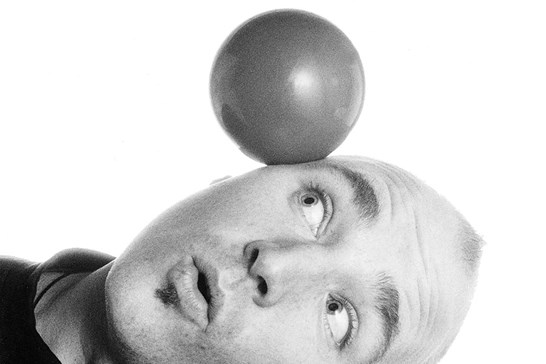 Boomstars meet "Caveman"  |  2 August 2014
Take a prehistoric and interactive journey jammed packed with songs by Boomstars, the newest, most exciting pop group for kids.  In the year 2014, the last thing Boomstars ever expect is to bump into 'Caveman'. It only takes a trip to the museum and a Boomstars chant, and Caveman comes back to life. Well, he does have rhythm, but will Caveman behave long enough for Boomstars to teach him to talk, let alone street dance to Boomstars zany and funky songs?  For ages 4+ years.
SHOWKO  |   9 August 2014
A unique, humorous Japanese performance designed to engage children's imaginations through ventriloquism, storytelling and play.  Rakugo and Bamboo Art (NankinTamasudare) are 400-year-old forms of Japanese traditional entertainment. In Rakugo, kneeling Showko tells a humorous story, acting out the characters and describing the scene with the help of two ventriloquism puppets. Bamboo Art is a surprising and fun activity that can magically transform a humble bamboo blind into many different things.  For ages 4+ years.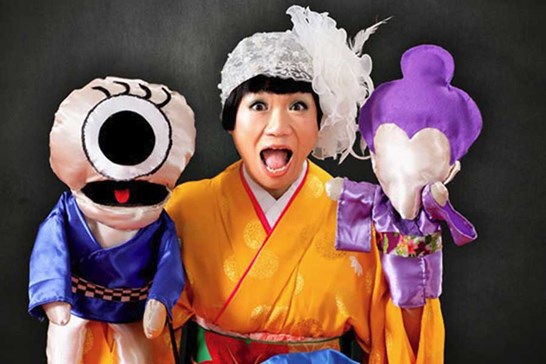 Erik the Robot Dog  |  16 August 2014
A one-man-band of beats, balls and boom, together with remote-controlled tin terrier Erik the Dog, will bring the stage alive. Rubber-faced Joel Salom is a comedic master of all things electro-circus with ambidextrous expertise, astounding balance and 20 years' world touring experience under his colourful Vegas-style belt.  For ages 5+ years.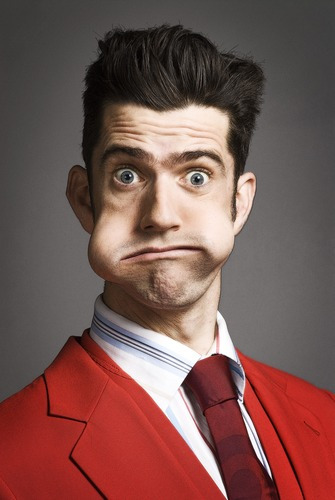 What's The Joke  |  23 August 2014
Best-selling children's author and entertainer Andy Jones will use his electric guitar, drums and other props to help kids understand humour with silly songs, chants and rhyme. For the finale, a group of volunteer kids will perform a stand-up comedy style delivery of their very own joke!  Andy is the author of the bestselling books Enormous Book of Hot Jokes for Kool Kids, The Fartionary and The Ripper Razzle Dazzle Big Book of Fun and Stuff and his new chapterbook – The adventures of Scooterboy & Skatergirl.  For ages 5+ years.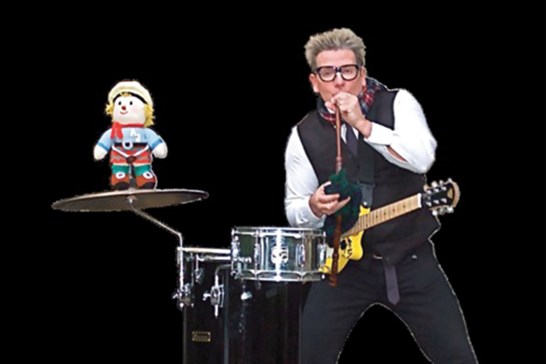 Toddlerthèque  |  30 August 2014
Get your disco booties on and join Zephyr Quartet with DJ/MC Astrid Pill for a wild party adventure designed especially for kids. Get on down to a sumptuous selection of pop tunes, classical favourites and a sprinkling of musical surprises, specially selected to get you dancing.  It's boogie time for toddlers! We haven't forgotten the adults: parents will pull some moves and grandparents will get down and groove. It's daytime dance party fun for the whole family.  For ages 2-4 years.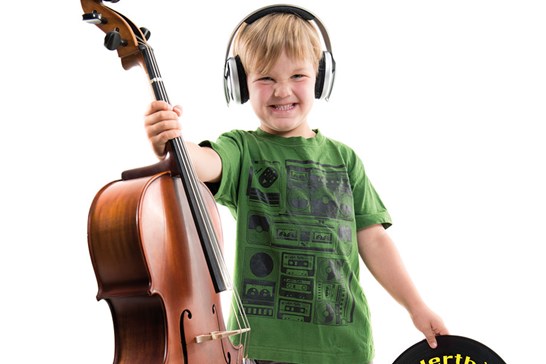 View the full Something On Saturday program here.   Tickets are available through BASS.
What:  Something on Saturday 2014 Program Guide
When:  Saturdays from 26 April – 30 August 2014
Where:  Adelaide Festival Centre (various locations)
Who:  2-10 year olds
At Play & Go Adelaide we make every effort to provide accurate information to the best of our knowledge at the time of publication. We recommend confirming times, dates and details directly before making any plans as details may be subject to change.