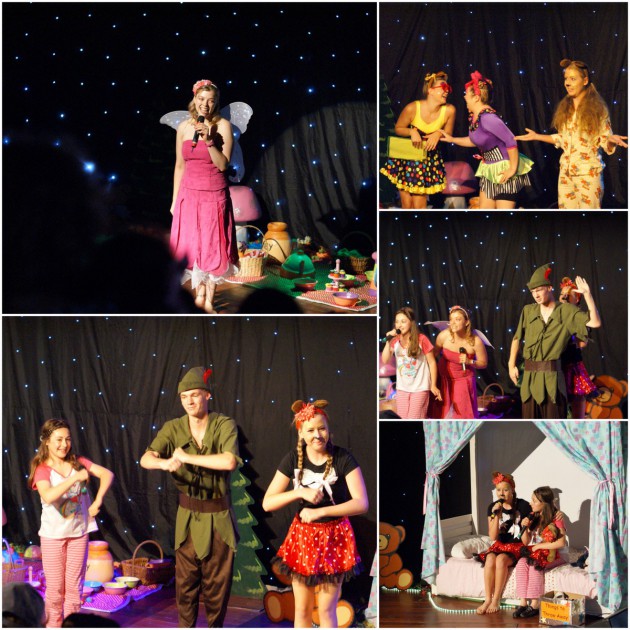 We took along our own teddy bears and joined the Theatre Bugs crew on a little adventure in the Magic Forest. The story is simple enough for youngsters to follow of Teddy Taylor going on an adventure and meeting some loveable Flower Fairies and Toe-Tapping Teddies, including Fairy Snot-Face, with an unfortunate name that you can't help giggling about.
The children loved singing and dancing along to some familiar songs like Rock-a-Bye Your Bear, The Hokey Pokey and of course, The Teddy Bears' Picnic song but also enjoyed listening to new ones. The six performers act, sing and dance beautifully, animated enough and keeping the story moving along fast enough, so little ones don't get bored.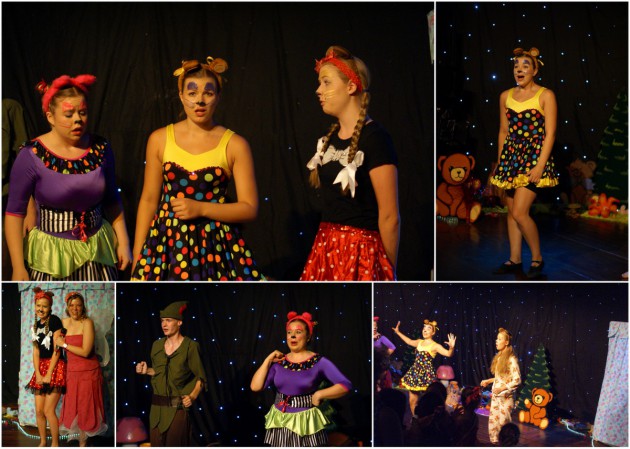 A favourite part for the kids is when they are invited to join the Teddy Bears' picnic on the stage, to sing and dance with the cast, and be a part of the show.
I also love the idea that at the end of the day, it's not actually magic that fixes Teddy Taylor – it's just good old fashioned sewing with needle and thread. A gentle reminder perhaps that with all the whizz bang gadgets we have these days, sometimes it's the simplest solutions that can mend or solve the problem.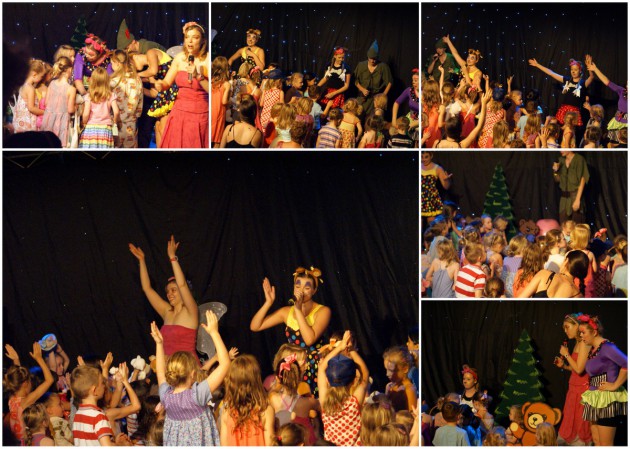 The Teddy Bears' Picnic is an interactive musical play which young kids and their families will enjoy. It's a great way for youngsters to enjoy musical theatre tailored to their age group.
Tickets are still available for some shows – see FringeTIX here for bookings.
What:  The Teddy Bears' Picnic
When:  Saturdays & Sundays | 11.30am  | Duration 55 minutes
Where:  Le Cascadeur | The Garden of Unearthly Delights | Rundle Park, Cnr East Tce & Rundle Rd, Adelaide
Who:  Recommended for 2-7 year olds
Play & Go Adelaide have been given media access to the Adelaide Fringe 2013 and granted complimentary tickets to the shows we select to attend. All reviews are our own opinion from personal experience, unpaid and not influenced by the artist/s and/or promoter/s in any way.