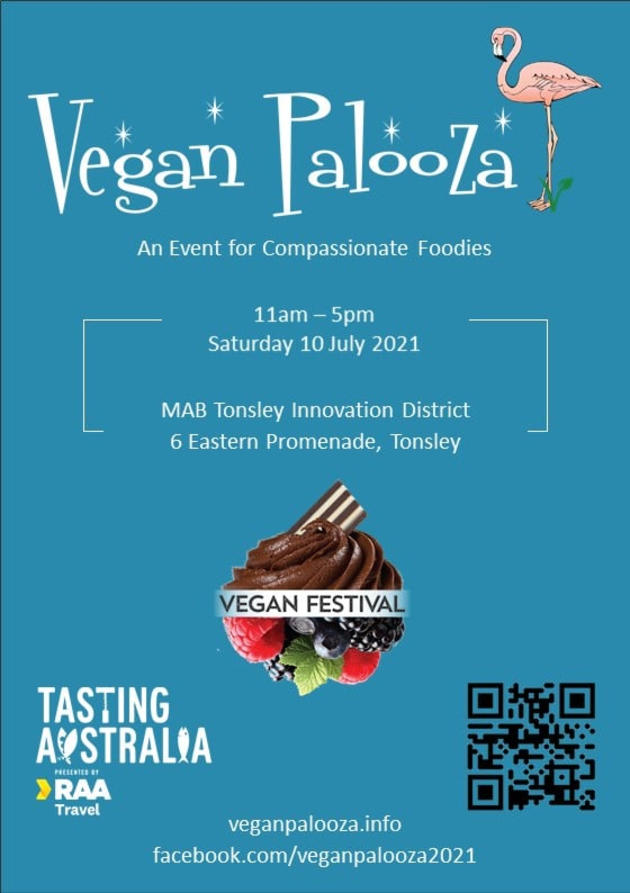 Vegan Palooza Adelaide
If you're vegan or v-curious this is a festival for you.
The popular Vegan Festival Adelaide held each October now has a winter sister. Vegan Palooza invites the ever-growing vegan community and those interested in its delicious offerings to learn, celebrate and devour amazing plant-based food and drinks.
More than 20 tempting stalls will be on site at the MAB Tonsley Innovation Hub, with entry via gold coin donation. Showcasing an extensive selection of wonderful foods ranging from donuts, burgers, cakes to yiros by the iconic Staazi & Co. Hispanic Mechanic's Head Mechanic, Greggory Hill, takes Latin American flavours to the next level with a Korean twist and a full vegan menu by Dancing Daikon.
Vegan Palooza brings the world's fastest-growing social and food movement direct to you. Get set for a winter taste sensation and a great family-friendly day out.
Venue Map: