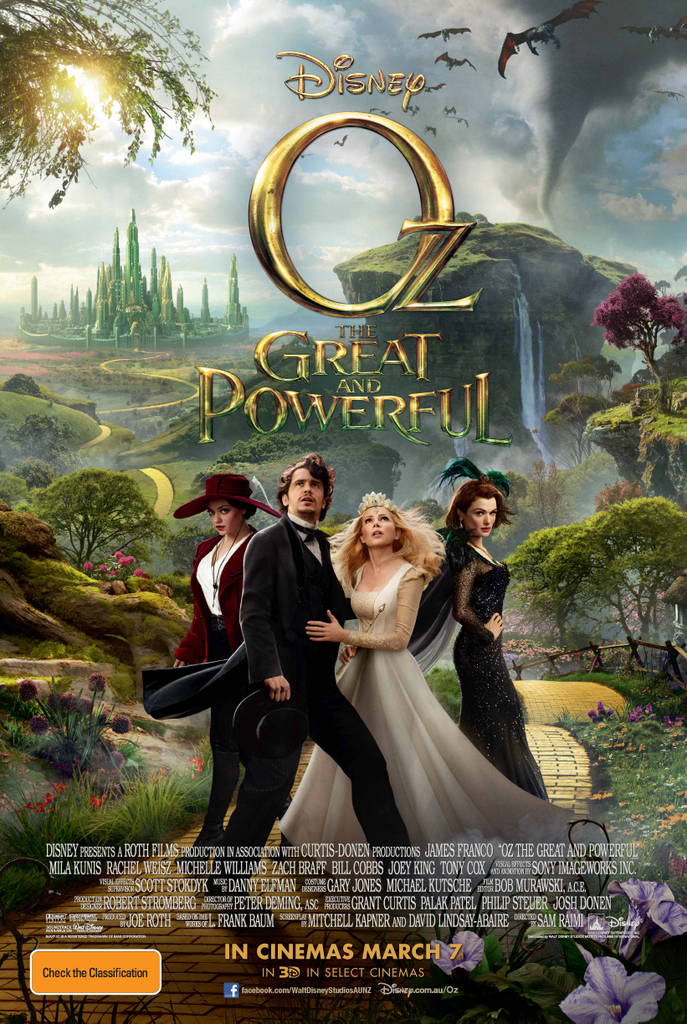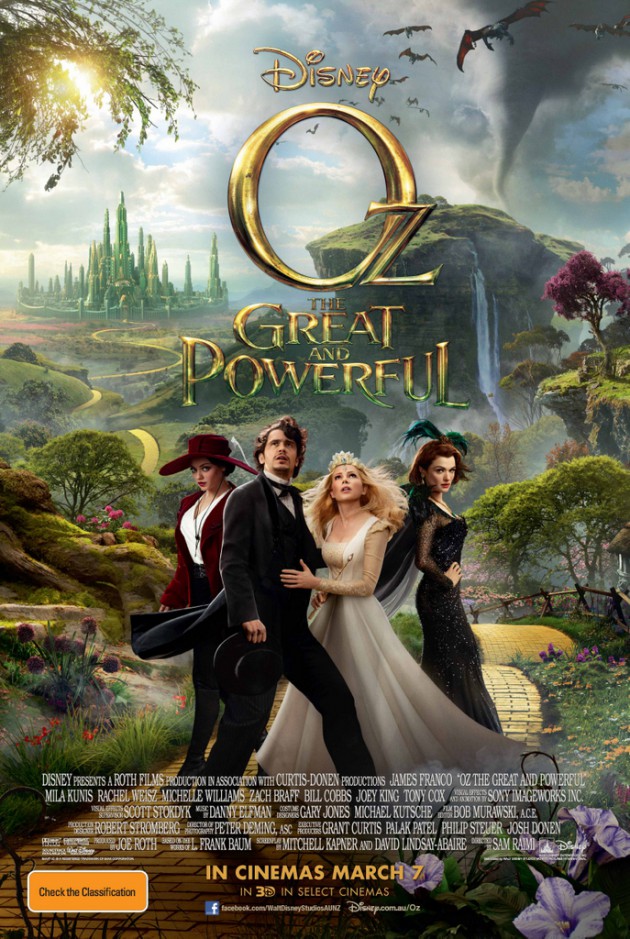 THIS COMPETITION IS NOW CLOSED – CONGRATULATIONS TO OUR 3 WINNERS: C. WATKINS, M. DANIELS & A. BOWIE
From Disney comes the 3D-fantastical adventure Oz The Great and Powerful, which imagines the origins of the beloved wizard character first brought to life in author L. Frank Baum's book The Wonderful Wizard of Oz. As a cinematic prequel to the book, Oz The Great and Powerful explores the backstory of the wizard, offering audiences both a unique and amazing movie-going experience.
To read more about OZ the Great and Powerful 3D see our post here for more information.
See Disney's Facebook Page here for updates.
What:   Disney's Oz the Great and Powerful
When:   Official Release Date – Thursday, 7 March 2013
Where:   Hoyts, Event & Wallis Cinemas  |  Check with your local cinema for details
Who:   Rated PG (mild fantasy violence and some scary scenes)  Duration 2 hours 11 minutes.
Click here for more information.