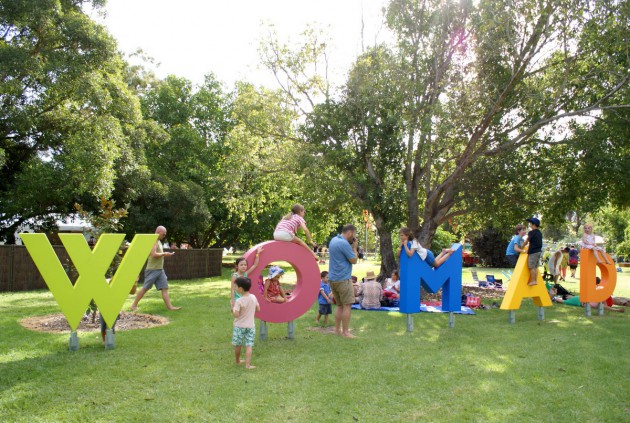 WOMADelaide 2013 Review
It was easy to find the KidZone area at WOMADelaide this year by looking out for the giant colourful letters spelling 'WOMAD".  Children were enjoying simple, old fashion fun just climbing the letters, playing chasy around them and posing for photographs for snap-happy parents!  There were endless activities on offer at WOMADelaide for kids, from arts and crafts; cooking and music workshops; dressing up for stories; to getting 'tangled' and making a discovery in the Explorers' Tent.
Bowerbird Flutter was a wonderful experience that started with a butterfly making workshop – kids coloured in their choice of butterfly print, glued on some pieces of silver paper then cut them out before having them laminated.  They were then attached to wire and placed on an ever growing display illuminated on Friday and Saturday nights.  On Sunday evening the butterflies were collected and a giant parade made its way through the gardens – a beautiful sight of hundreds of butterflies followed by 'The Boy Explorer' and his butterfly net.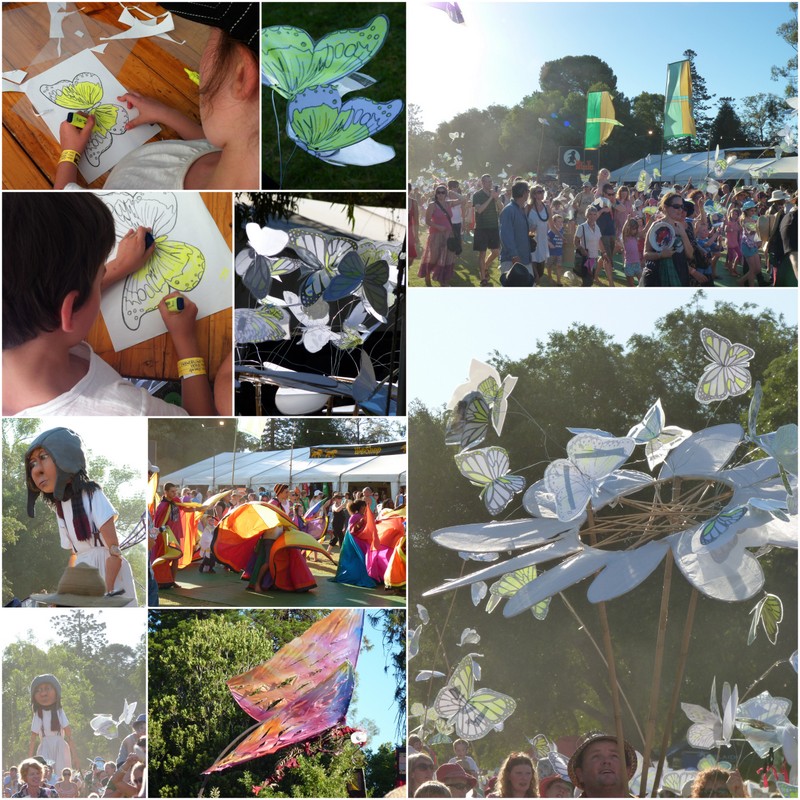 The SA Musuem's Explorer Tent brought the Museum to WOMAD with so many fascinating things for kids to view and touch. Professor Flint was on hand to answer questions too. There were activities throughout the day; 'fossils' to dig for and games to play.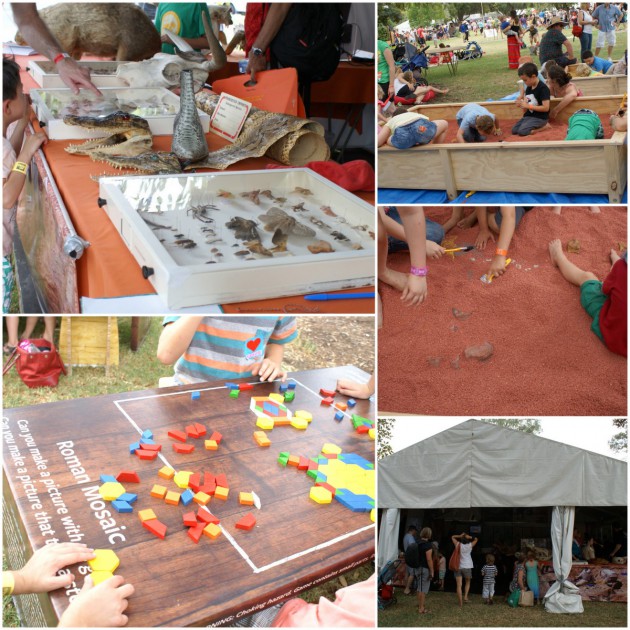 KidZone also offered multicultural craft workshops by Carclew Youth Arts, Face Painting, Bouncy Castles and Evelyn Roth's inflatable Nylon Zoo featuring storytelling and dress-ups.  The costumes were colourful and fun with little ones loving the tales and making the most of their part role playing.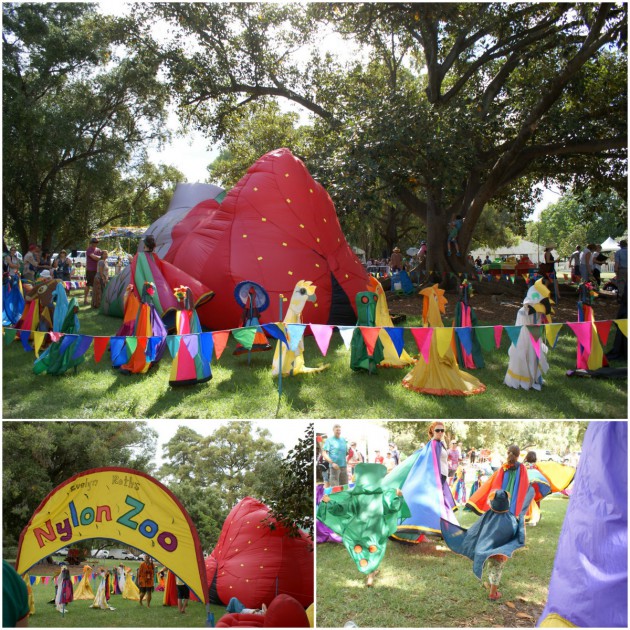 Out towards the Global Village where families could eat, drink and shop, we found the 'spray house frame' with water misting from all sides.  Both adults and kids alike were cooling down by running through the middle, with some stopping and standing under a spray to get totally drenched!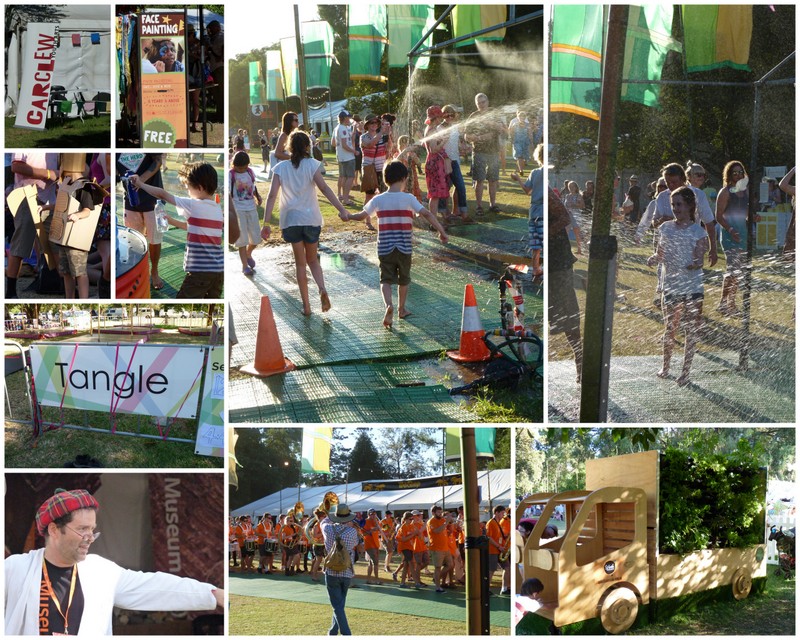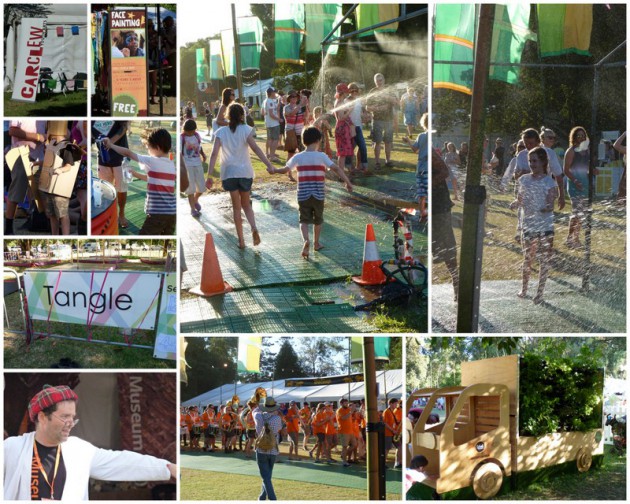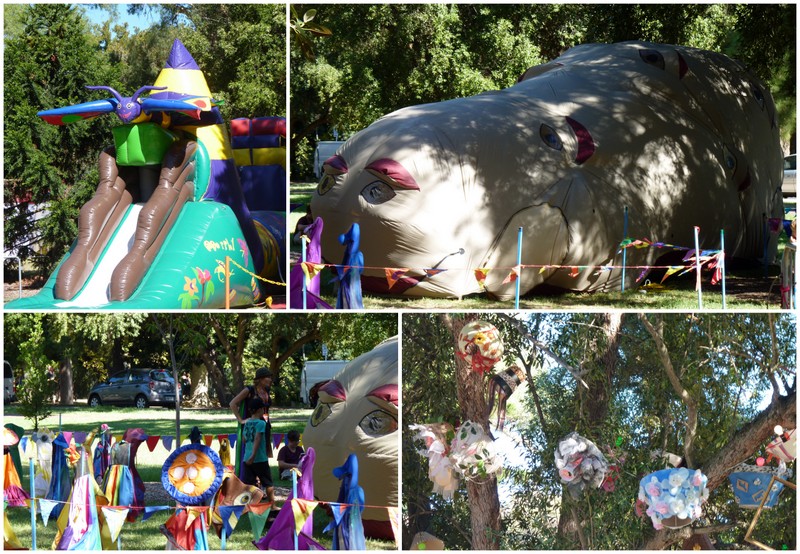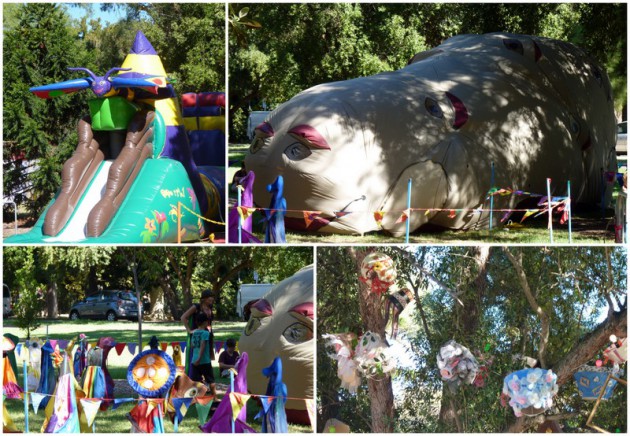 Polyglot Theatre's Tangle was an amazing experience that saw children given a ball of coloured elastic to weave around and around an assortment of poles to form an enormous tangled web.  Despite the heat of the day children were waiting in line for this activity and watching from the sidelines you could see why.  Kids of all ages had a blast by firstly pushing their web up the poles before pulling it all down again by climbing inside.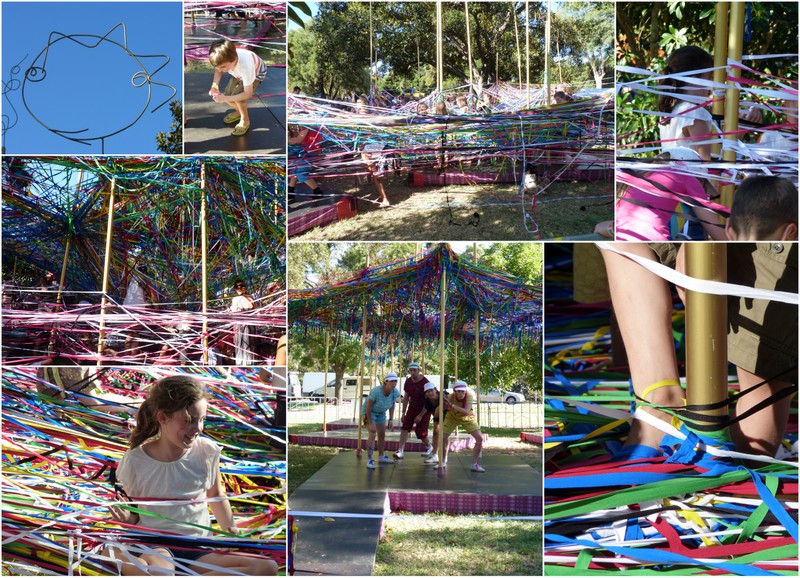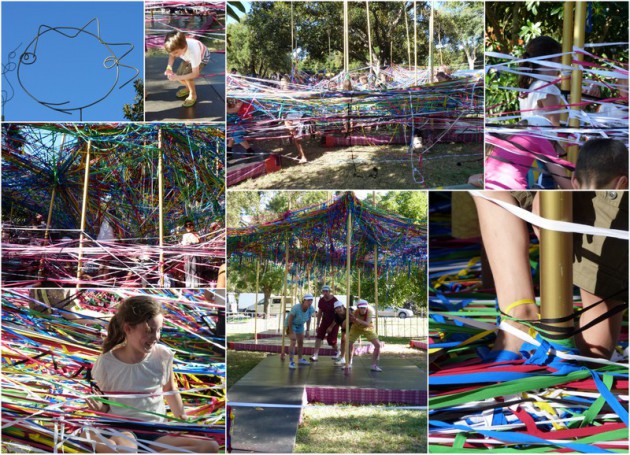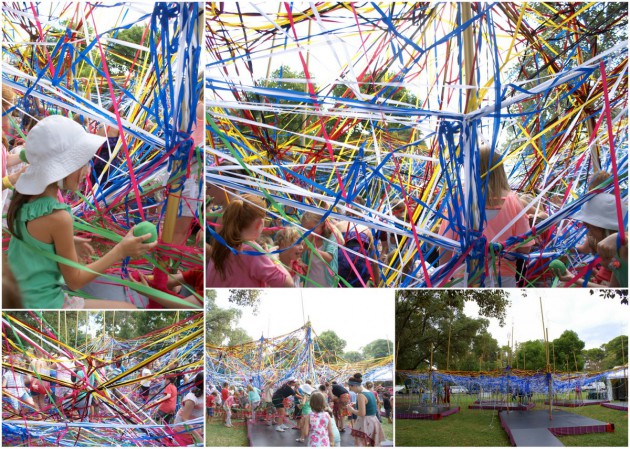 Of course there was the amazing music and theatre experiences spread out onto seven stages around the park. WOMAD being held during the same time as the Fringe meant that you could be lucky enough to catch a Fringe show too, like Circolombia, who performed on the Saturday there. That's the thing about WOMAD – it's an amazing mix of music, art, dance, street theatre and a cultural experience like no other. Dancing and running around barefoot on the grass comes naturally to kids, so they are very much at home here.
There was so much on offer to keep kids entertained that it wouldn't be hard for a family to spend a whole day here, or a whole weekend, going backwards and forwards from musical acts to a different Kid Zone activity. And being in the beautiful Botanic Park, there are plenty of lovely shady trees to rest under… or climb.
This is a world class Festival where performers come from all over the world and visitors come from elsewhere just to experience it. Some people have commented that the cost for a family is expensive. However, children under the age of 12 are free and this is an experience that isn't like any other. You can buy tickets to a popular artist's concert or show for over $100 per ticket each and be entertained for 2 hours. Yet at WOMAD you will get to see so many performances and experience the enormity and uniqueness of this Festival all day. If you hadn't considered it as a family outing before, you can see from our photos above that it is very much a kid friendly event – an enriching experience, without the amusement rides!
For more on WOMADelaide 2013 see our earlier posts here and here.
Highlights of WOMADelaide 2015
In 2015 the Colour of Time was an explosion of fun and powdered colour. A parade and Bollywood dance party mixed into one, each evening. The remarkable art installation Exxopolis by Architects of Air was a huge hit. This gigantic inflated sculpture dazzled with light and colour inside the domes.
Musically, artists such as Youssou N'Dour, Sinead O'Connor and Neneh Cherry were brilliant, while Andy Griffiths, the rock star of the kids' literature world, thrilled the younger ones, signing autographs for hours each day.