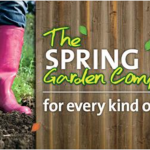 [ August 11, 2016 to September 6, 2016. ]
The City of Charles Sturt is proud to present the Spring Garden Competition 2016
It's that time of year again, where we celebrate our City's avid and enthusiastic gardeners and the City is buzzing with excitement!
It is wonderful to see the passion that people in the community have in establishing and caring for their beautiful gardens.
Creative and […]