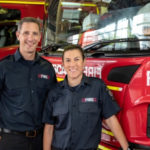 [ November 23, 2019; ]
MFS Station Day at St Marys
The Metropolitan Fire Service (MFS) will open the doors to St Marys Fire Station on Saturday 23 November from 10am until 2pm.
The day will be full of free family fun. There will be activities for the kids, road crash rescue demonstrations, fire trucks, recruit information and more.
Refreshments and BBQ will […]