Contact Play & Go Adelaide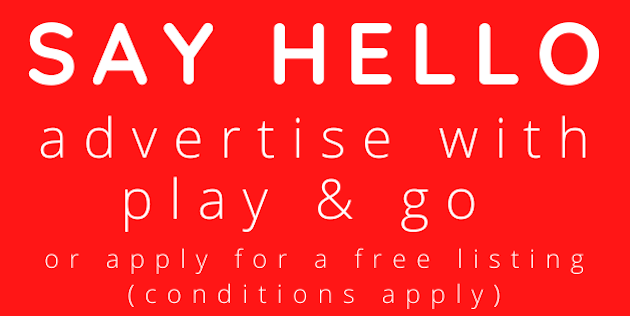 For all feedback, suggestions and questions in general please fill out our contact form below, hit 'submit' and we will get back to you shortly.
If you prefer you can also make contact directly by email or post to:
Play & Go Adelaide
PO Box 527
Kensington Park SA 5068
Email – hello@playandgo.com.au
Advertising with Play & Go Adelaide
By listing your event with Play & Go you will be reaching one of the fastest growing, target-specific audiences in South Australia.
Founded in 2011, we are a comprehensive local online guide for family friendly events and activities in South Australia.
Play & Go lists dozens of family friendly events each and every week, therefore we offer a variety of effective advertising options to help individual events to stand out. Featuring your event on our home page or booking a Facebook campaign will greatly increase the exposure your event receives.
Play & Go offers very economical tailored advertising packages to suit an array of different businesses who offer products or services relevant to our valued readers. We also offer trial rates for those wishing to advertise with us for the first time. Choose from banner ads, featured listings, newsletter sponsorship, directory listings and social media campaigns to promote your upcoming event, ongoing activity, new venue or anything else you think our readers would like to know about.
To apply for a copy of our Media Kit, please include the following information with your enquiry:
Contact Name
Business/Company Name
ABN
Website Address
Email address
Contact Phone Number
Where you heard about Play & Go Adelaide
FREE Listings
Yes, Play & Go offer FREE standard listings (T&C's apply)
To qualify for a free standard listing, for example, the listing must be for a one-off, FREE to attend, family friendly event or activity; community event; free activity; charity fundraising event etc. Exclusions apply such as ongoing business promotions, regular children's classes etc. Please note free social media posts are not offered on all complementary listings.
Application and selection criteria applies to all listings and all applicants are selected at the Publisher's discretion.
If you would like to apply for a free Standard Listing please send ALL of the following details to the team at hello@playandgo.com.au.
What – Your event or activity title
When – Date and times
Where – Location address (include map link if necessary)
Who – Age guide
Costs – any costs involved to participate/entry fees etc
Detailed Description – explain event/activity details (a minimum of 3 to 4 sentences are required)
Children's Activities – details of fun things just for the kids
URL – your website link
Images – photographs/flyer/poster – max 1000px wide
Contact Form: