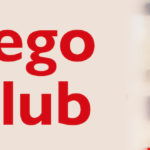 Lego Club
Port Adelaide Library and Greenacres Library will be holding Lego Club monthly drop in sessions on the last Saturday of each month.
All are invited to join in the fun of playing, challenging, constructing and creating at the Port Adelaide & Greenacres Libraries monthly Lego Play sessions.
Drop in sessions – no bookings required.
Port Adelaide Library […]