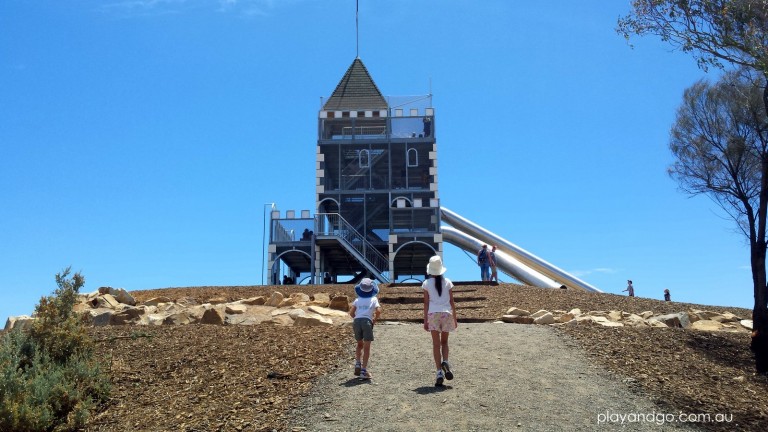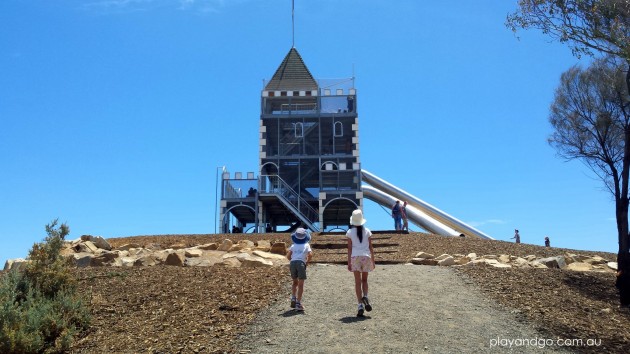 Find all the best playgrounds around Adelaide here
Adelaide has many wonderful adventure parks and playgrounds suitable for all ages, and offer an array of different challenges.
Some are well kept secrets while others are exploding with activity on a regular basis. Playing outside on various types of structures provides children with both physical and mental stimulation. Kids love to run around outside, they meet other children and there's not a screen of any sort in sight!
The best playgrounds are not always that easy to find, so we have compiled a list here of some of the ones we know and love. If you know of an adventure park or playground that deserves to be on this list – let us know! Email us here with your suggestion.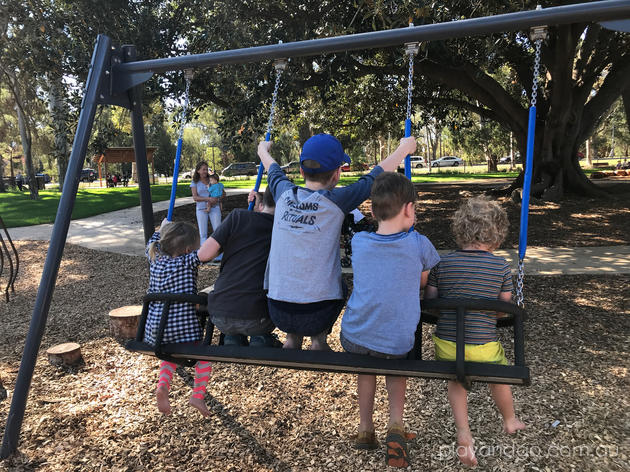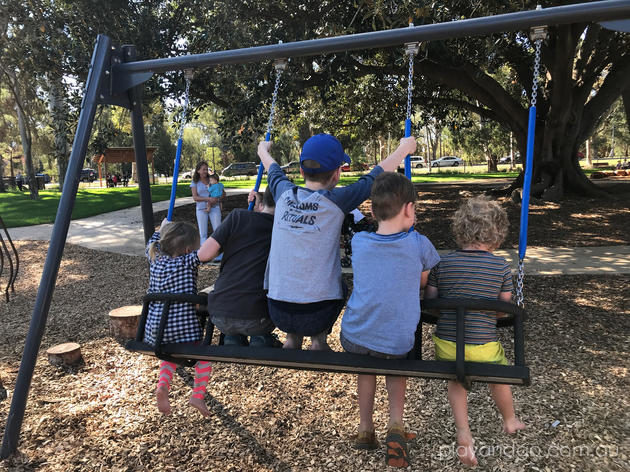 CITY
Adelaide Zoo – Nature's Playground {Zoo entry cost applicable} | Frome Road, Adelaide |  read our review
Bonython playspace | Port Road, Adelaide | map | read our review here
Bush Magic playspace| Corner of Jeffcott Rd and Fitzroy Tce, North Adelaide | map | read our review here
Glover Playground South Terrace | South Terrace, Adelaide (just near the corner of Pulteney Street) | map | read our review here
Helicopter Park – Glover Playground | Lefevre Terrace, North Adelaide | map | read our review here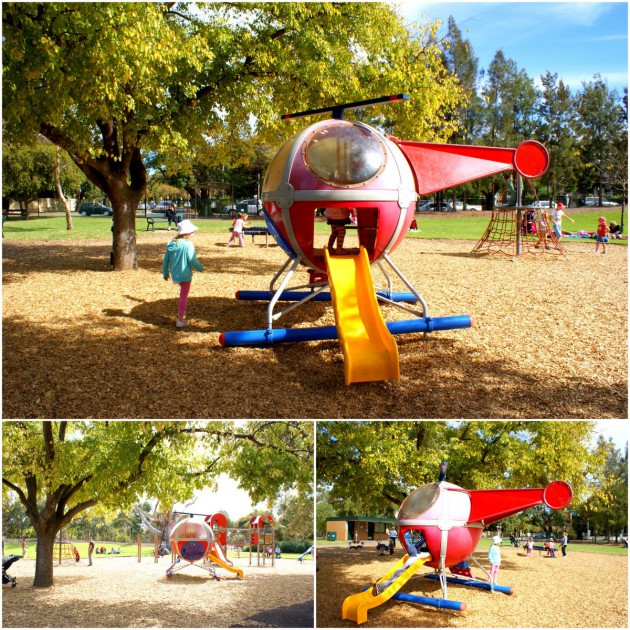 Kurrangga Park BMX Track | cnr Greenhill Rd & Unley Rd, Adelaide | map | read our review here
Marshmallow Park | Glen Osmond Rd, Adelaide | map | read our review here {Upgraded & Re-opened April 2018}
North Adelaide Playspace | corner Bundeys Road & MacKinnon Parade | map  | read our review here {Opened October 2016}
Princess Elizabeth Playground | South Terrace, Adelaide (near the corner of Goodwood Road) | map | read our review here
Rymill Park | East and Dequetteville Terraces & Rundle and Bartels Roads, Adelaide | map | read our review here
EAST
Burnside Adventure Playground | Kensington Gardens Reserve, West Terrace, Kensington Gardens | map | read our review here
Dunstan Adventure Playground | Winchester St, St Peters | map | read our review here
Glenunga Hub Playground {Opened January 2016} | L'Estrange Street, Glenunga | map | read our review
Hazelwood Park Adventure Playground | cnr Howard Terrace & Davenport Terrace, Hazelwood Park | map | read our review here
Mitcham Reserve | Old Belair Road, Mitcham | map
Morialta Conservation Park Nature Playground, pictured below {New – Opened 1 September 2017} | Stradbroke Road, Woodforde | map | read our review here
Orphanage Park | Mitchell Street, Millswood |  map | read our review
Tusmore Park, Playground & Wading Pool | enter from Barr-Smith St, Stirling St or Rivington Grove, Tusmore | map | read our review here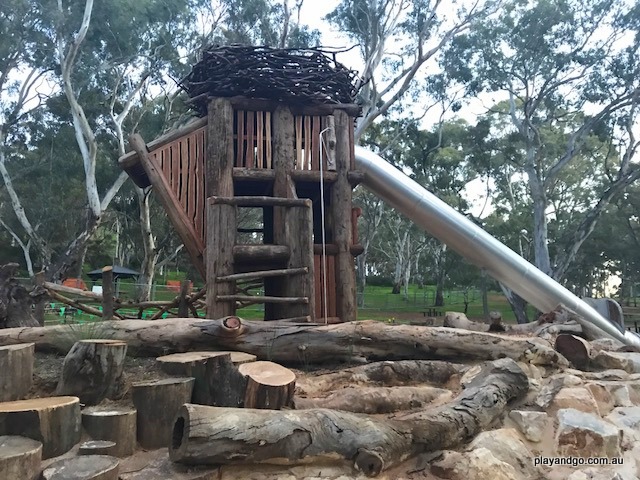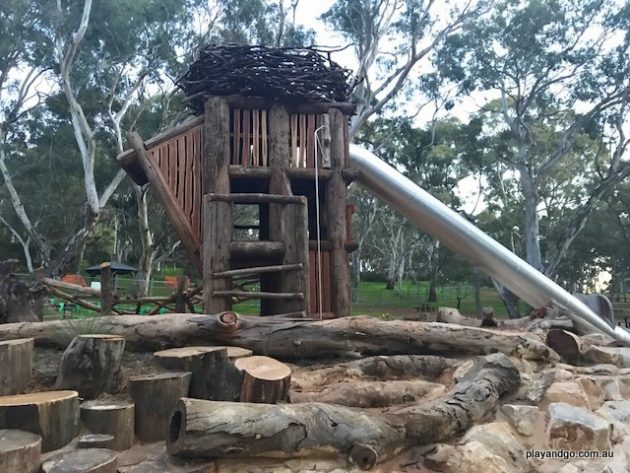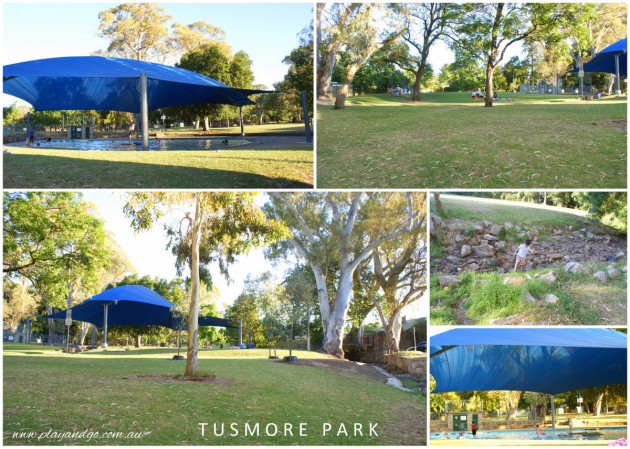 WEST
Hart's Mill Playground  |  Mundy Street, Port Adelaide (or go to the end of Nile Street where there is parking) | map  | read our review here
North Haven Adventure Playground |  Osborne | find out more here
Roy Marten Playground | Taperoo | map | read our review here {New – Opened August 2018}
Semaphore Park | Point Malcolm Reserve, Semaphore Park | read our review here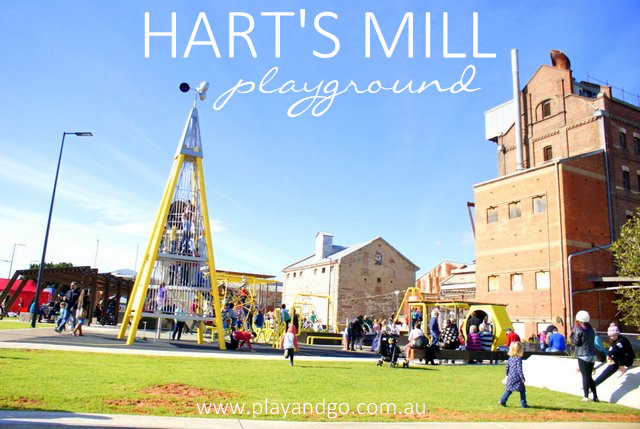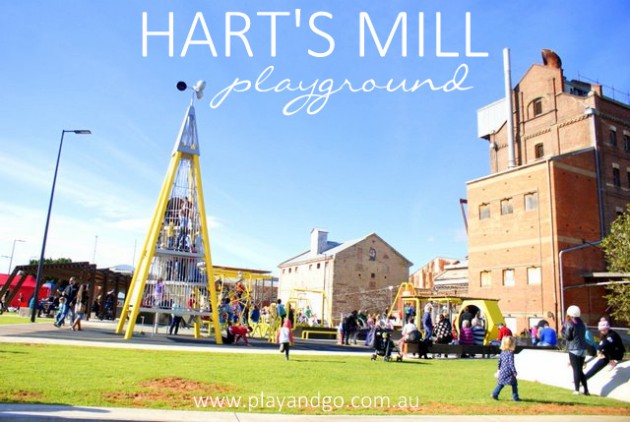 NORTH/NORTH EAST
Cobbler Creek Recreation Park – Playground & Bike Tracks | Cnr Bridge Rd & Smith Rd, Salisbury East | map | read our review here {Opened October 2016}
Goldenfields Reserve Playground | 250 The Golden Way, Golden Grove | map | see the City of Tea Tree Gully's interactive map here
Klemzig Reserve Playground | OG Road, North East Rd & Wellington St, Klemzig (behind the O.G. Hotel) | map | read our review here
St Kilda Adventure Playground (Upgraded in 2015) | Fooks Terrace, St Kilda | map | read our review here
Thorndon Park | Hamilton Terrace, Paradise | map | read our review here
Virginia Community Playground | Old Port Wakefield Road, Virginia | map | read our review here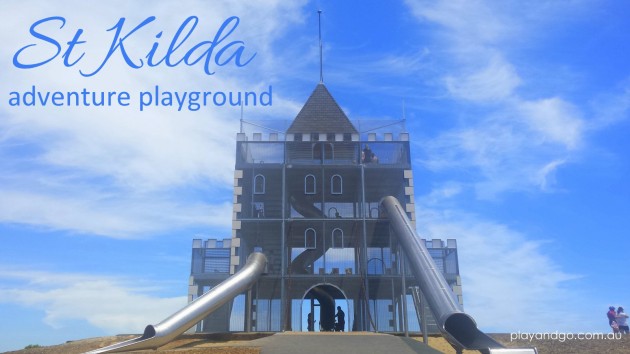 INNER SOUTH & SOUTH
Apex Park | Watahuna Drive, Hawthorndene | read our review here
Glenelg Foreshore Playspace {Opened December 2015} | Glenelg | map | read our review
Goolwa Nature Playground | Bristow Smith Reserve, Barrage Road, Goolwa South | map | read our review 
Hendrie Street Reserve {opened August 2018} | 120B Hendrie St, Park Holme | read more here
Jervois St Reserve {Opened August 2016} |  South Plympton | read our review
Jubilee Adventure Playground | Saltfleet Street | Port Noarlunga South | map | read our review
Linear Park (Waterfall Creek) Reserve Playground | Slade Crescent (cnr Planters Dr), Hallett Cove | read our review
Princess Margaret Playground | Blackforest | read our review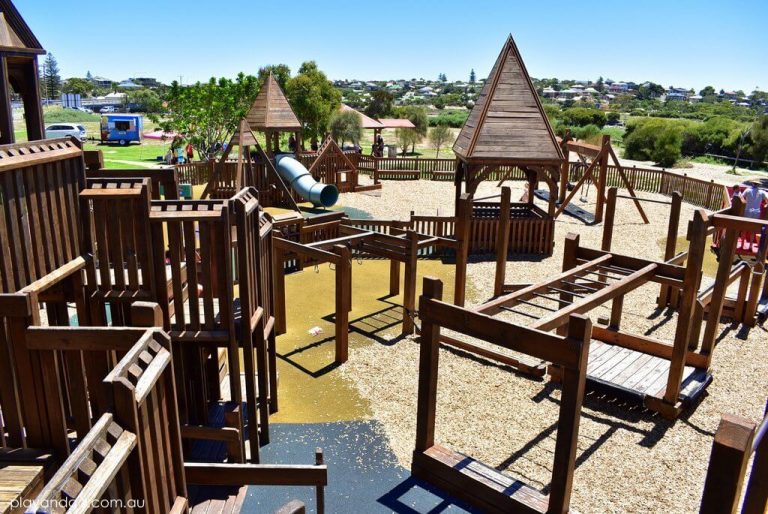 ADELAIDE HILLS
Belair National Park | Upper Sturt Road, Belair | map |  read our review here
Steamroller Park | Cnr Mt Barker Rd & Avenue Rd, Stirling | read our review here
Some more pics of some of our favourite playgrounds (click on the image to see Review):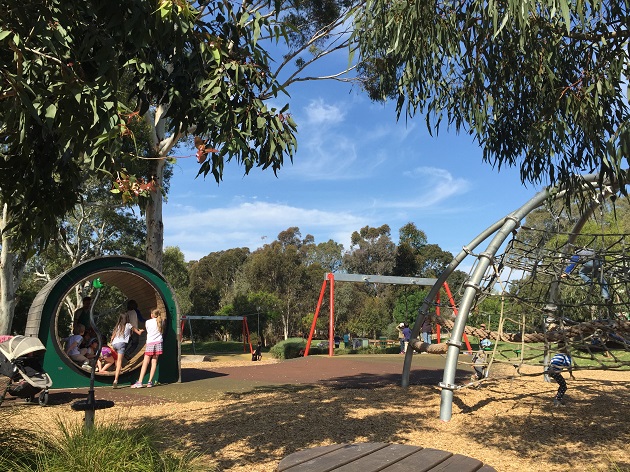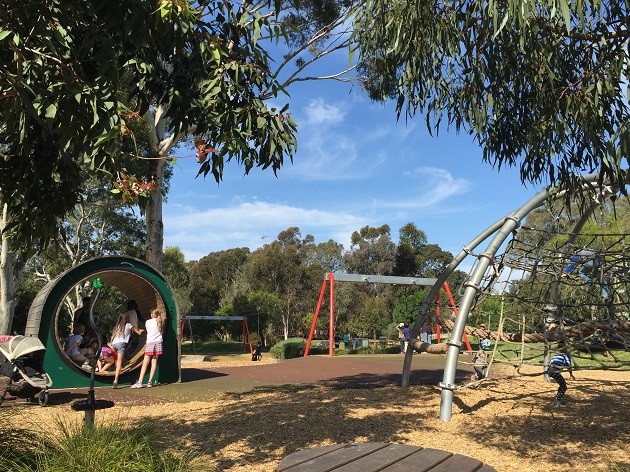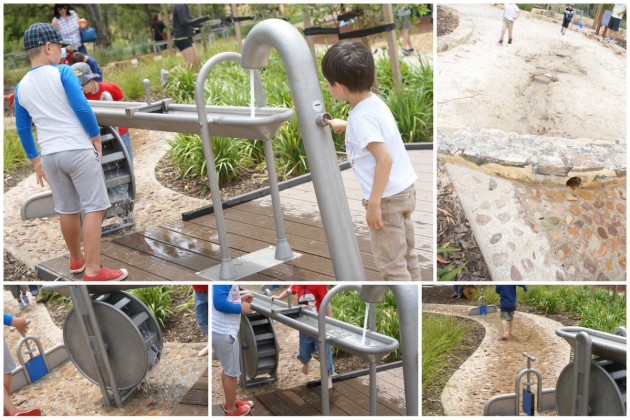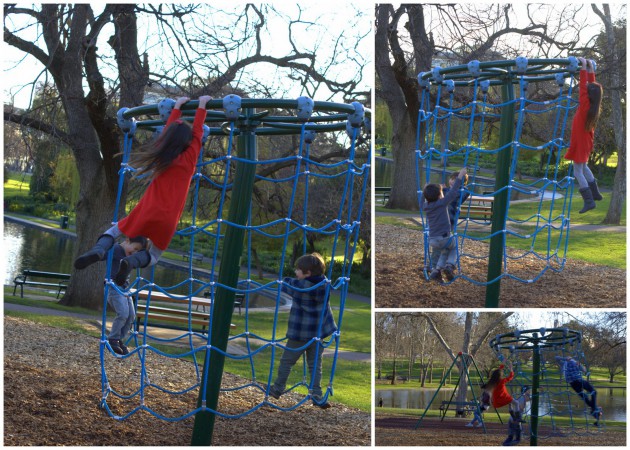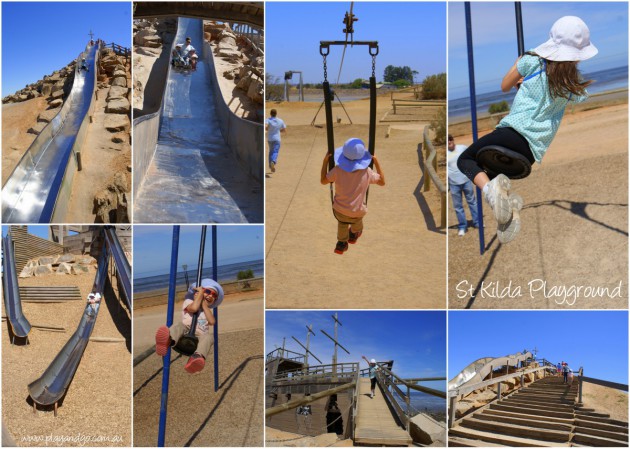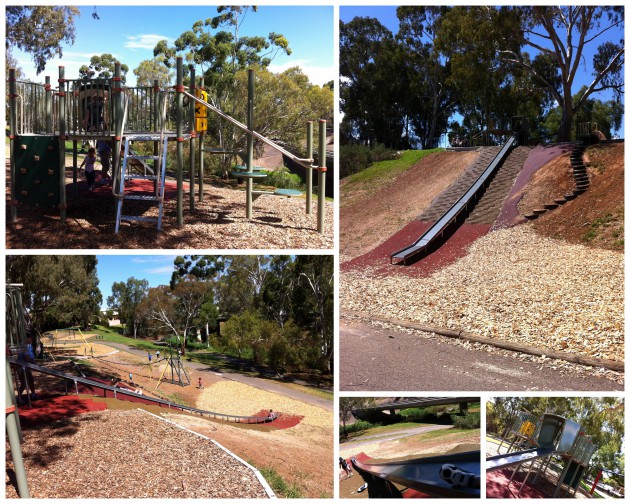 Adelaide Playgrounds, Best Playgrounds in Adelaide, Top Playgrounds in Adelaide, Adelaide Parks
Save
Save
Save
Save
Save
Save
Save
Save
Save