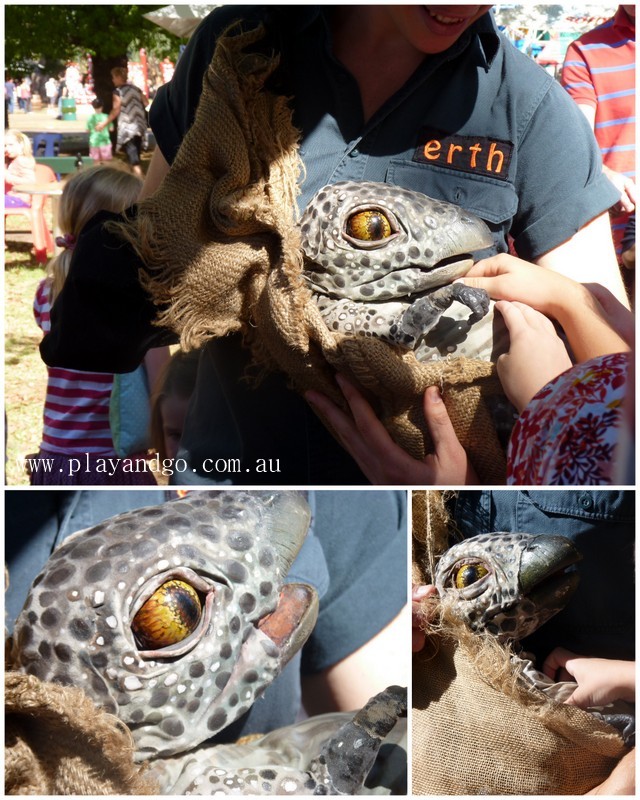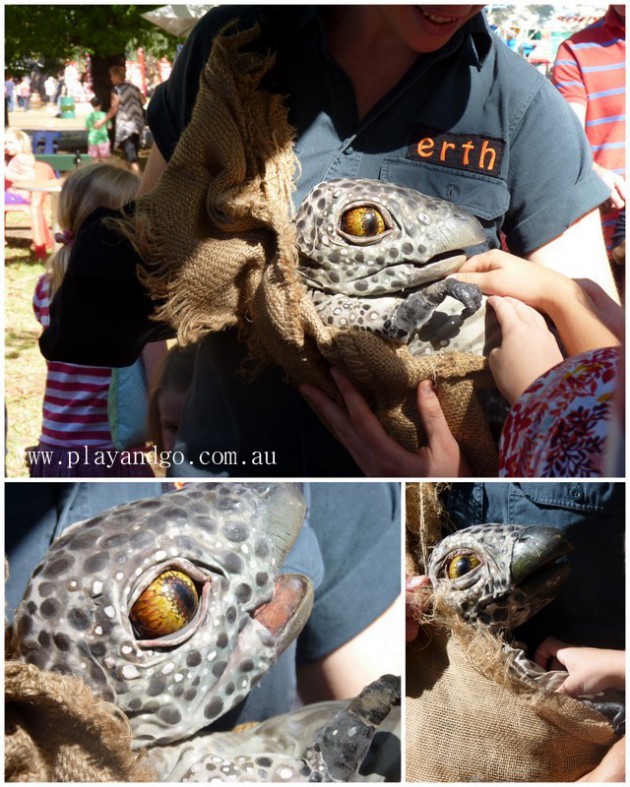 It's no surprise this week's Adelaide Fringe Children's Events Weekly Award Winner was Erth's Dinosaur Zoo!  This live action show is absolutely fabulous and a must see for families, especially those with children aged five and over.  This is a Fringe show that educates and entertains both children and adults alike, with dinosaur facts galore and life-size puppets brought to life through innovative technology.  You will laugh, applaud, gasp and hopefully have a greater appreciation for paleontology in Australia by the end of the show.  It's also an interactive experience for those lucky enough to be selected to take a turn up on stage, where bravery is a must!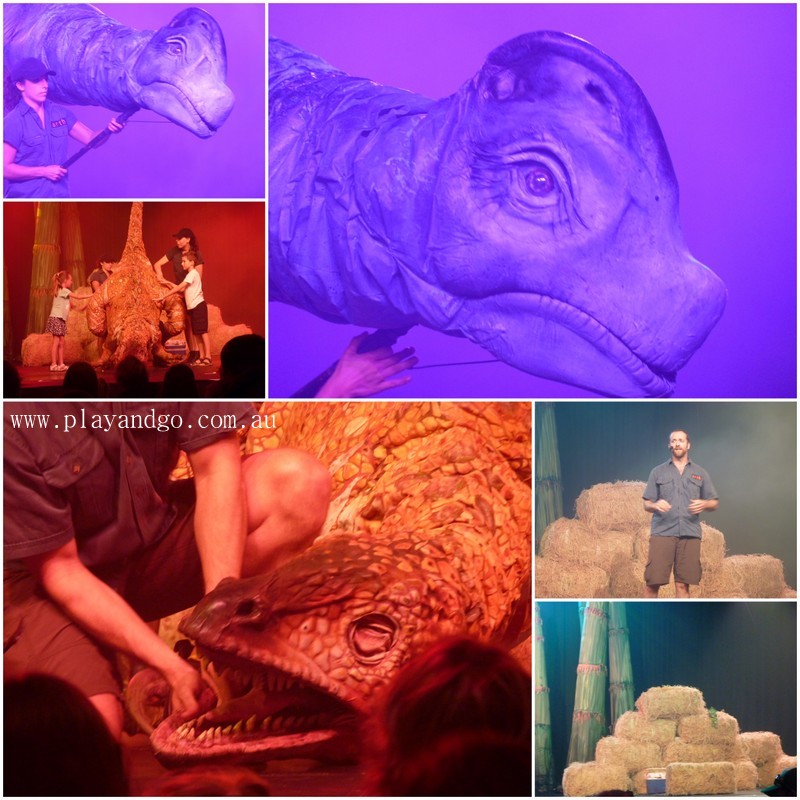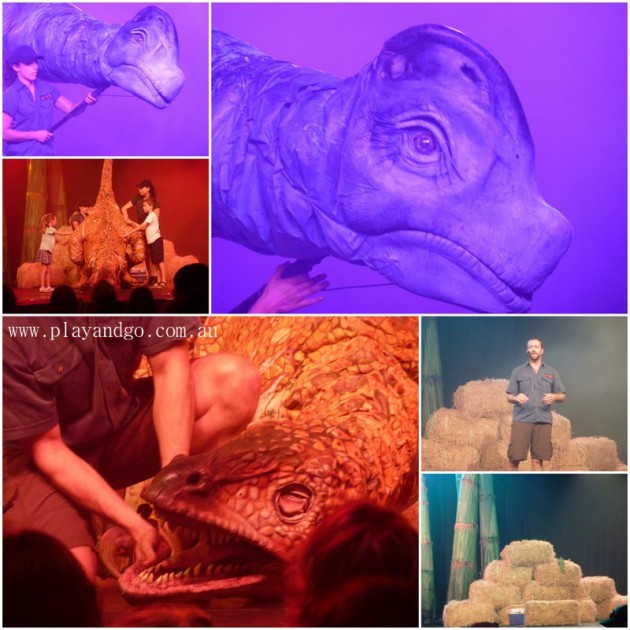 The host starts the show off with a little light humour by inviting a couple of children to take the stage with their best dinosaur joke (so kids, be prepared!)  In fact there are plenty of opportunities for children to put up their hand and volunteer to assist on stage – with roles such as checking for a wobbly tooth and giving an ever so friendly-ish dinosaur a hug!
These dinosaurs have to be seen to be believed, the special effects and sound animation is just extraordinary.  The sweetest dinosaurs to come out on stage are two little babies being nursed by their 'handlers' – so life like you have to remind yourself they're not real.  There's even a prehistoric dragonfly that buzzes over the crowd as the audience is invited to put up their hand should they wish to offer a landing spot.
The special guests get bigger as the show goes on, from a carnivore with his jaw full of razor sharp teeth to the appearance of a beautiful big herbivore to close the show.  There is plenty to laugh about as the actors on stage make out the dinosaurs all have a mind of their own.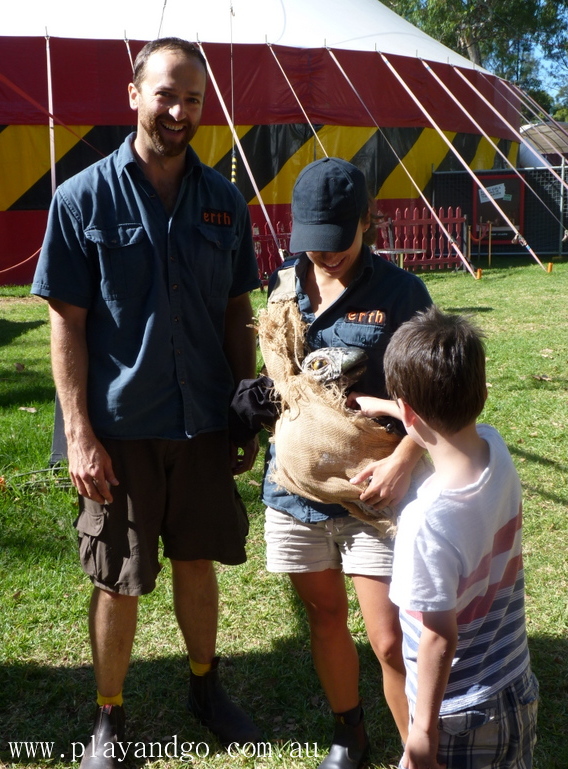 For those who line up early enough (at least 30 minutes before the start of the show) you may score a seat middle and centre in front of the stage, but be warned – this is the 'buffet' section (if you have young ones who scare easily perhaps sit further towards the back!)  This truly is a show not to be missed, especially if you're looking for a Fringe performance without any singing, dancing or circus tricks.
What:  Erth's Dinosaur Zoo
When:  14 February – 2 March 2014 (excl 17 Feb and 24 Feb) | 6pm; plus matinees Sat 12pm and 3.30pm and Sun 10.00am and 12pm
Where:   Little Big Top | The Garden of Unearthly Delights
Who:  5+ years  | Duration 50 mins
Click here for more information & tickets via FringeTix.
Keep up to date with Erth's  productions via their website or Facebook page.
Play & Go Adelaide have been given media access to the Adelaide Fringe 2014 to review a choice of shows we select to attend. All reviews are our own opinion from personal experience, unpaid and not influenced by the artist/s and/or promoter/s in any way.