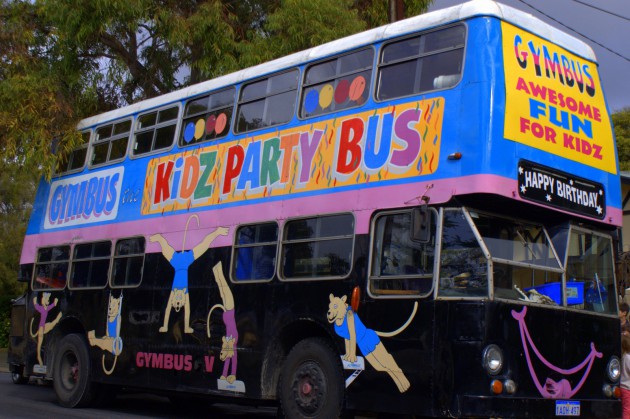 Editor's Note: The Gymbus does not seem to be operating in Adelaide anymore.
What exactly is a Gymbus? It is literally a gymnasium in a double decker bus. An indoor play centre on wheels.
A Gymbus party is a unique party experience, suitable for both boys and girls aged between 3 to 11 years.
It is a brilliant way to promote active healthy attitudes in kids by combining exercise in a fun environment.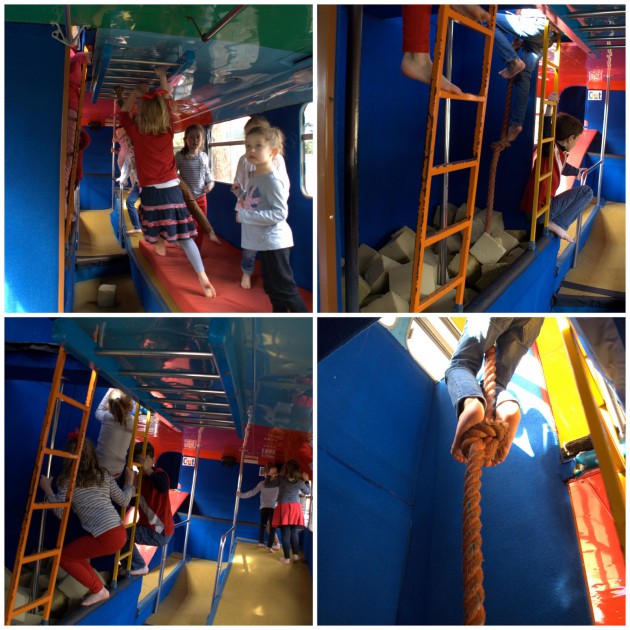 The floors and walls are padded and carpeted for safety and comfort. The roomy interior includes such things as a foam pit, rolling wedges, parallel bars, horizontal bars, handstand stations, roman rings, swinging ropes, climbing ladders, a maze of tunnels linking two levels and even a slide.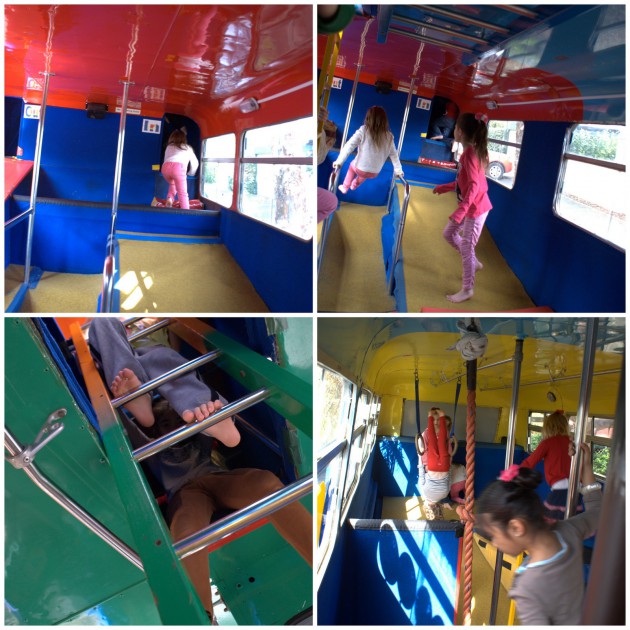 The children are allowed free play to explore all the equipment on the bus after a quick safety talk.
There is music playing (think Top 40 songs) during play to give it a party atmosphere.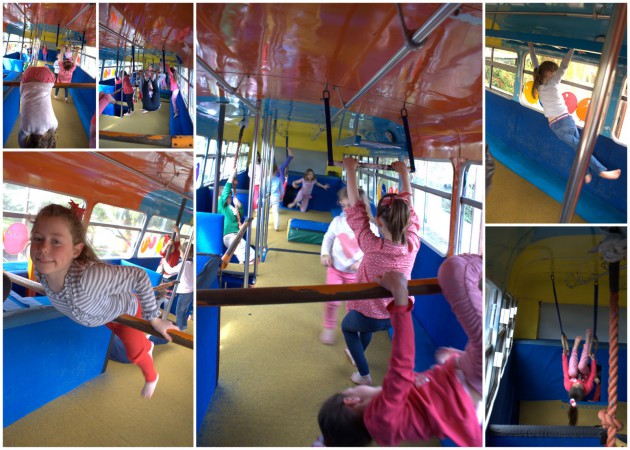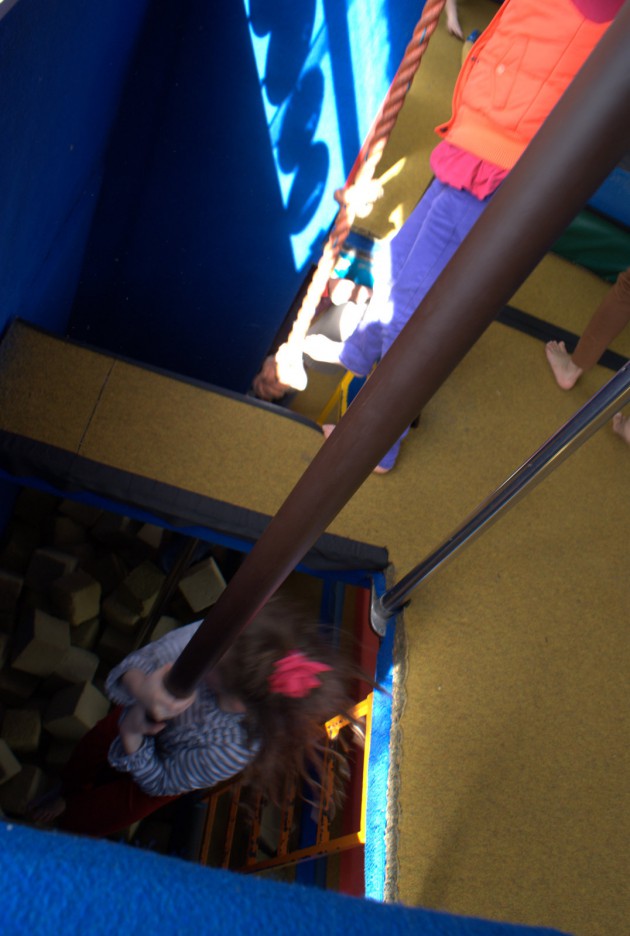 They also get together as a group to play some games and do activities together. For example the Birthday child may be asked to hide and the guests then do the 'finding'. The children may be asked to run to different colours on the bus;  put their heads out the windows or music based games like musical statues. The games are tailored to suit the age group of the party.
The entertainers of the Gymbus are accredited with Tri-Skills and also visit pre-schools and childcare centres so are experienced in gymnastics with young children. Tri-Skills also have a sports program they take to primary schools. Therefore they know how to encourage plenty of activity and movement in the children.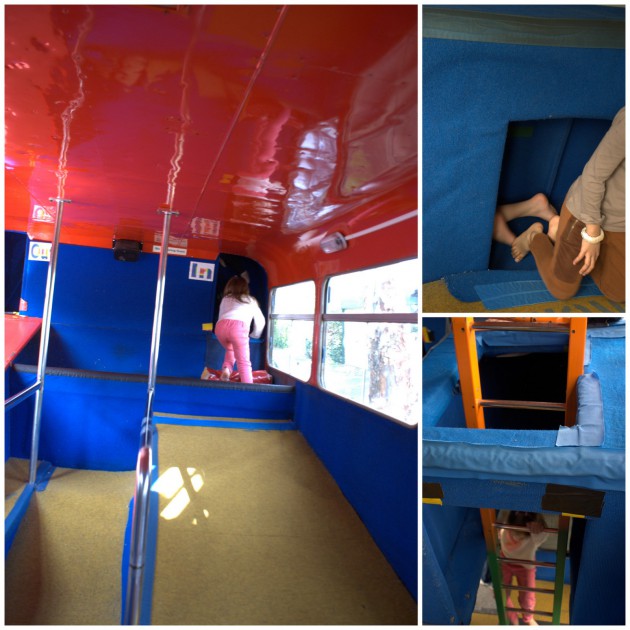 As a parent this is a fairly easy party option as the kids are completely entertained and occupied for the hour or 1.5 hours (and not running around inside your house).
After all the activity they are likely to build up a good appetite too so there will be less wasted party food.
The photos from this Gymbus party are from our little Play & Go friend, Camille's 7th Birthday party. For most of the children it was their first Gymbus experience. What did they think? Well, there were big smiles all around and my daughter who was a guest, announced in the car on the way home, that she would like to have exactly the same party for her Birthday next year! I would say it was a big hit!
The grand finale at Camille's Birthday party was this spectacular ice cream cake below made by her very clever mum. The children were all given a scoop of ice cream from the top of the cake and presented with an array of delicious toppings like mini marshmallows, mini M&Ms, Ice Magic topping and sprinkles. (Read our post here for details on how to make the ice cream cake). The chocolate crackles with mini M&Ms and the cute little jelly cups were also huge favourites.
Thanks so much to our gorgeous Birthday Girl Camille, and her family, for sharing her 7th Birthday party with us.
For more information about a Gymbus party, click here to see their website.
Save