Indoor sporting fun @ ICA Sportzworx Stepney
ICA Sportzworx Stepney is an indoor sports centre conveniently located 5 minutes from the CBD. We have the best courts in South Australia after an upgrade of all court surfaces during 2013, plus we are fully air conditioned. We offer many junior sport activities like Birthday Parties; Junior Sports such as Soccer, Cricket, Dodgeball and Netball; School Holiday Clinics and OSHC excursions and school sports.
Find out more about these great sport activities here:
Birthday Parties,

Junior Sports Competition during School Terms – Junior Soccer, Cricket, Dodgeball and Netball,

School Holiday Clinics,

OSHC excursions and school sports.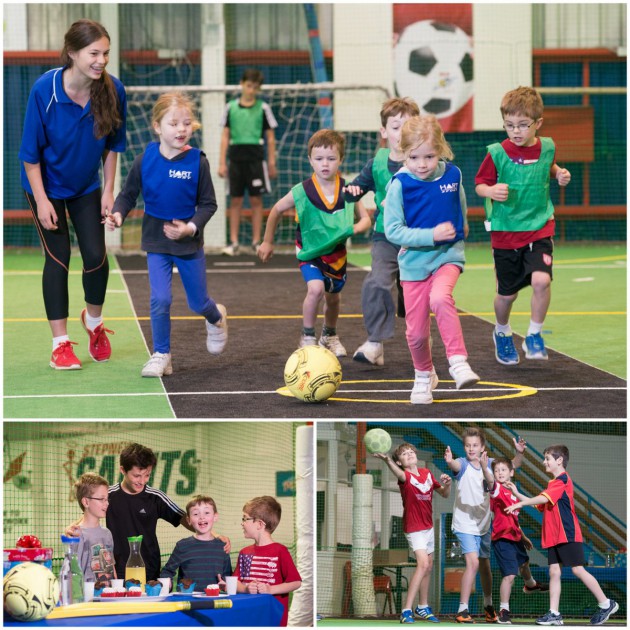 Our evening social games include indoor netball, cricket, soccer and dodgeball available over 3 seasons per year.
Our venue can be hired for private parties and we also organise corporate sports days and events for businesses, families, clubs and schools.
You can book online at www.icastepney.com.au or give us a call on 8362 8808.
While you are on the website, have a look at our other Junior activities. Our birthday parties are very popular and a lot of fun, we also have parent and kid functions for school catch ups/plays, and we cater for teenage birthday parties too.
ICA Sportzworx Stepney
Address:  1 Stepney Street, Stepney
Website:  www.icastepney.com.au (go to website)
Contact:  Phone 8362 8808 or click HERE