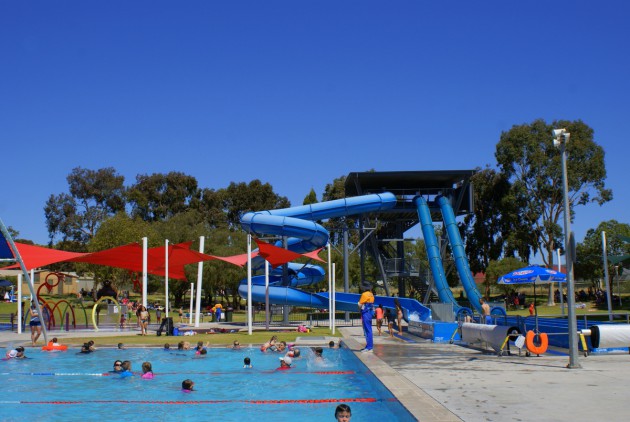 Waterworld Aquatic Centre – Review
Waterworld Aquatic Centre in Ridgehaven has something to suit everyone as far as water fun is concerned.
Waterworld Aquatic Centre Toddlers' Pool
For little ones there's the toddlers' pool which is shaded and comes with an outdoor interactive splash ground.
See the kids squeal with delight as they run through the sprinklers and slide down the frog's mouth slide. Especially for the under fives, this fun pool is 15 metres long, 15cm deep with a graded entry and partially covered with 90% UV protectant shade cloth.
It's kept nice and warm at 27 degrees, as are all the pools. Toddlers can enjoy water play and familiarisation in a fun, interactive and safe environment. This area contains nine interactive elements which incorporates special spray, sound, cause and effect features.
Please note that all children under 5 are given a bright wristband on entry. They must be under constant supervision by someone 16 years or older while in the centre and must be within arms reach of an adult while in the water at all times, including the toddler pool. There are lifeguards stationed at each pool.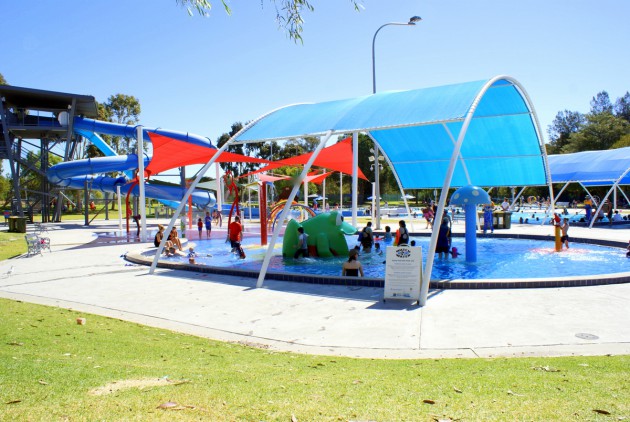 Waterworld Aquatic Centre Learners' Pool
The learners' pool is a very large children's play pool, approximately 20 metres by 18 metres and 75 centimetres deep up to 1.1 metres, partially covered by a 90% UV protectant shade cloth at the shallow end.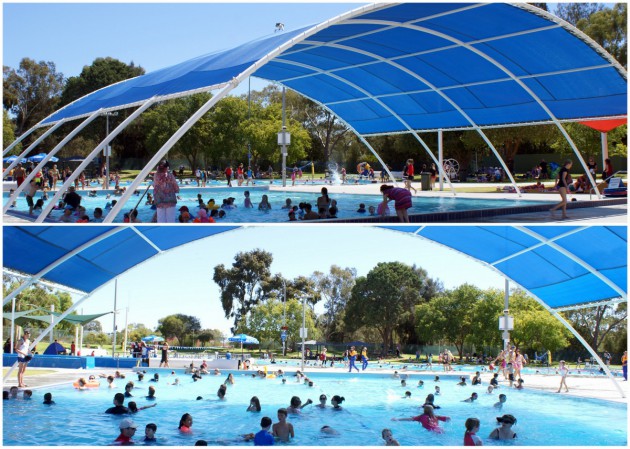 Waterworld Aquatic Centre Main Pool
The main pool is 50 metres long and offers 8 lanes with a depth ranging from 1 to 1.8 metres. The disabled ramp and wet deck also makes it easy for everyone to take a dip.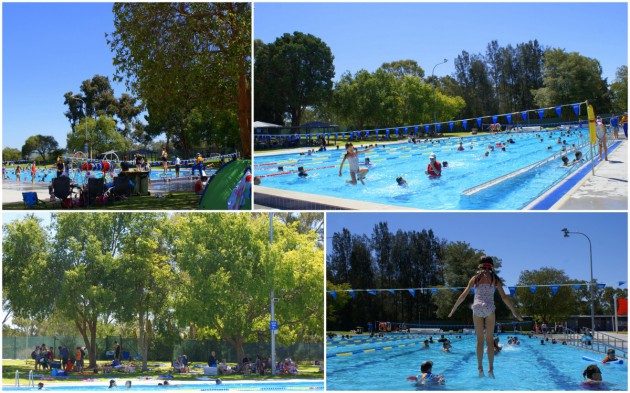 Waterworld Aquatic Centre Waterslides
And of course there's the waterslides, which you can't miss seeing! The three very popular waterslides will thrill and entertain slide fans. Supported by a 12 metre platform are two straight line 'racing waterslides'.
The main 'SupaJet' waterslide is 77 metres in length and will take you on an amazing ride of twists and turns. Line-ups for these slides can be long though so be prepared for some waiting on busy days. Also you have to be at least 1m tall to ride them.
Waterworld Aquatic Centre Grounds and Cafe
The pools are surrounded by beautiful grounds with plenty of grassy areas and shady trees to set up for a couple of hours or the day.
The cafe sells a large variety of hot and cold foods, drinks, ice creams and confectionery. There are free electric barbecues – no need to book, just bring your lunch or dinner and cook away! It is a condition of entry that bags are checked on arrival as alcohol is strictly prohibited and glass, porcelain and ceramics are not allowed for safety reasons.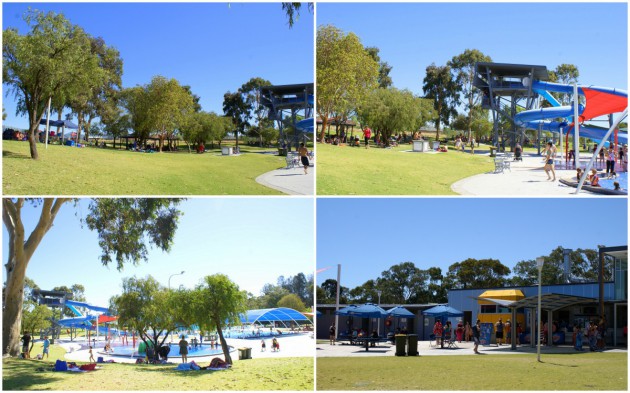 Waterworld Aquatic Centre Birthday Parties
Parties can also be hosted at Waterworld and it includes the use of a large, well equipped party room. See here for details.
For more information about this great outdoor aquatic centre, including pricing and entry times, see the Waterworld pages on the City of Tea Tree Gully website here.
What:  Waterworld Aquatic Centre
When:  Every day including most Public Holidays
Where: Cnr of Jack High Lane & Golden Grove Road  |  Ridgehaven  |  Map
Who:  Swimming & Waterslide Lovers, Families