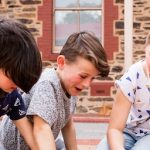 [ September 30, 2017 to October 15, 2017. ]
Italian Festival Flag Making School Holiday Workshop
Before you were born the Italian Festival of South Australia was born.
This festival celebrated being Italian. Flags were made and then flown in a parade.
Pop by the Migration Museum any day between 10am and 5pm during the school holidays to make a flag. Imagine the parade!
No bookings required.
See our […]