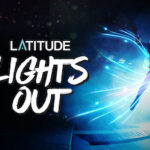 [ March 26, 2021; ]
Lights Out – Latitude Adelaide
Lights Out returns this March for an epic end of term celebration.
Join Latitude Adelaide for an event packed with glow sticks and smoke machines. They'll have the hottest tunes blasting all night and 3 solid hours of action – this is an event you don't want to miss.
At Latitude Adelaide you […]